DIY Father's Day Leather Keychain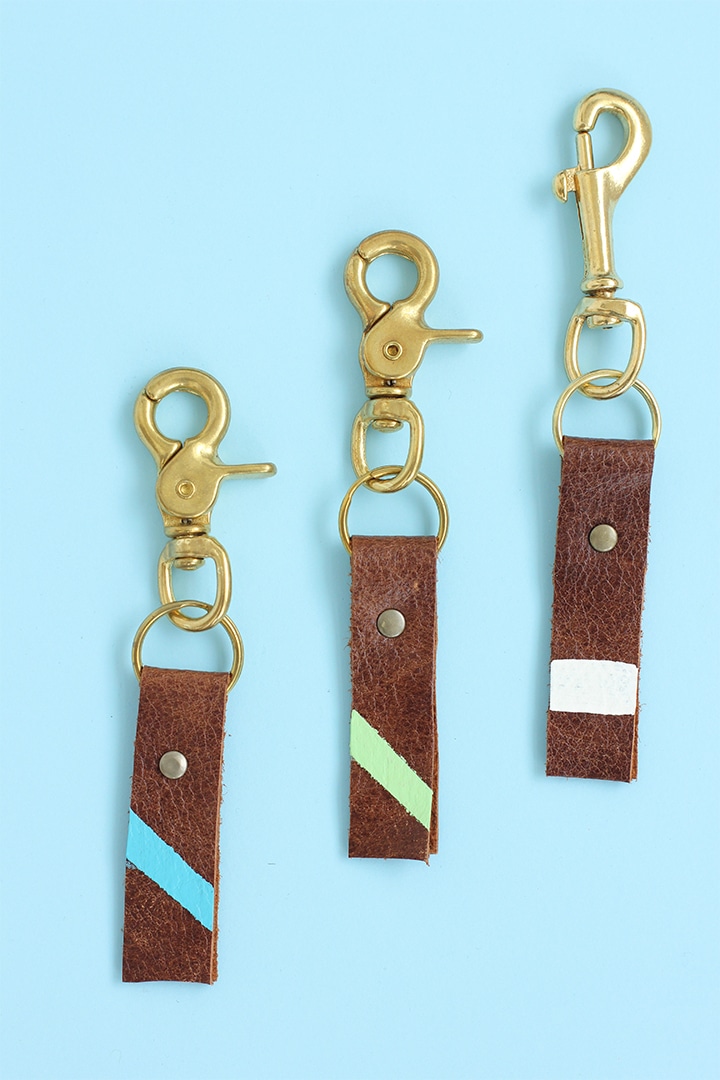 We are always trying to come up with handmade gift ideas for Dads that they will actually use! We have made all sorts of things in the past – like homemade salsa with a printable label and a decorative sailboat. Every June, we also have the kids fill out a Father's Day Printable (or this one too). This adds a special heartfelt message from the kids to dad. They fill out a questionnaire about their dad. They are so fun to look back on year after year. It is a riot to see how the kid's handwriting, drawings and opinions and answers about dad change over time. Such an amazing memory!
This year we made a DIY Father's Day Leather Keychain that Dad will be sure to use!
Supplies
Acrylic paint
See our DIY video on the Darby Smart for the full tutorial!

We love to use Brass clasps/keychains for handmade keychains. You can find them at the hardware store or amazon. We used the same clasps for the rope tassel keychains. I still use that keychain everyday and I swear – that clasps has saved me from losing my keys countless times. So, save dad from losing his keys and whip up one of these DIY Leather Keychains!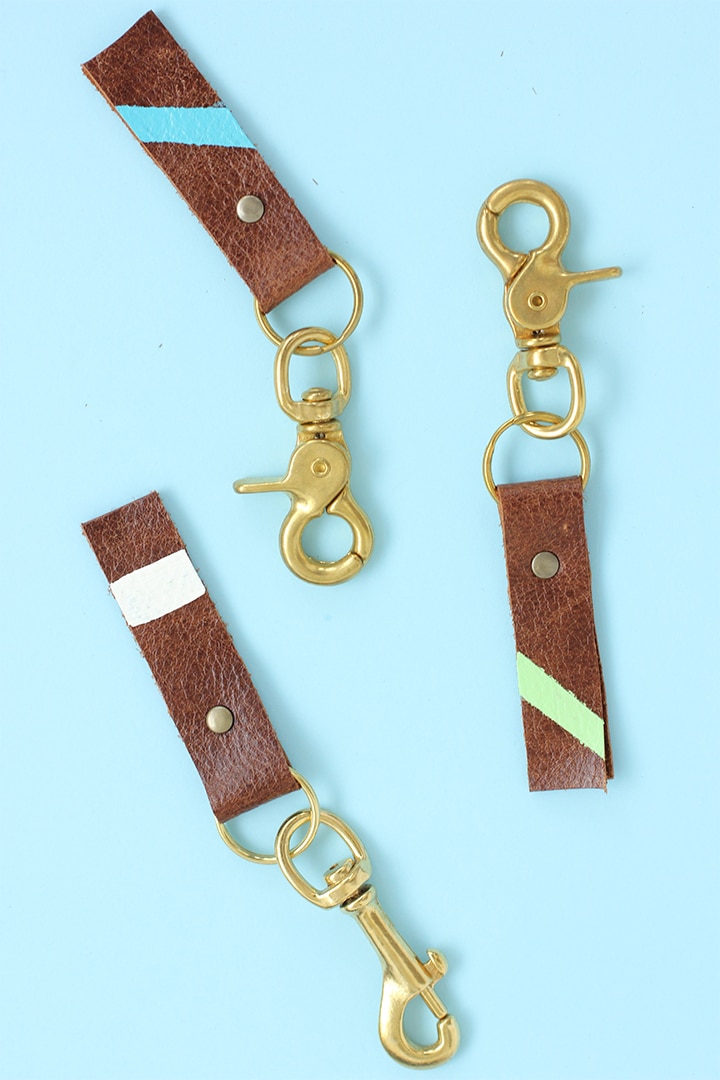 Photos and video by Sara Albers.