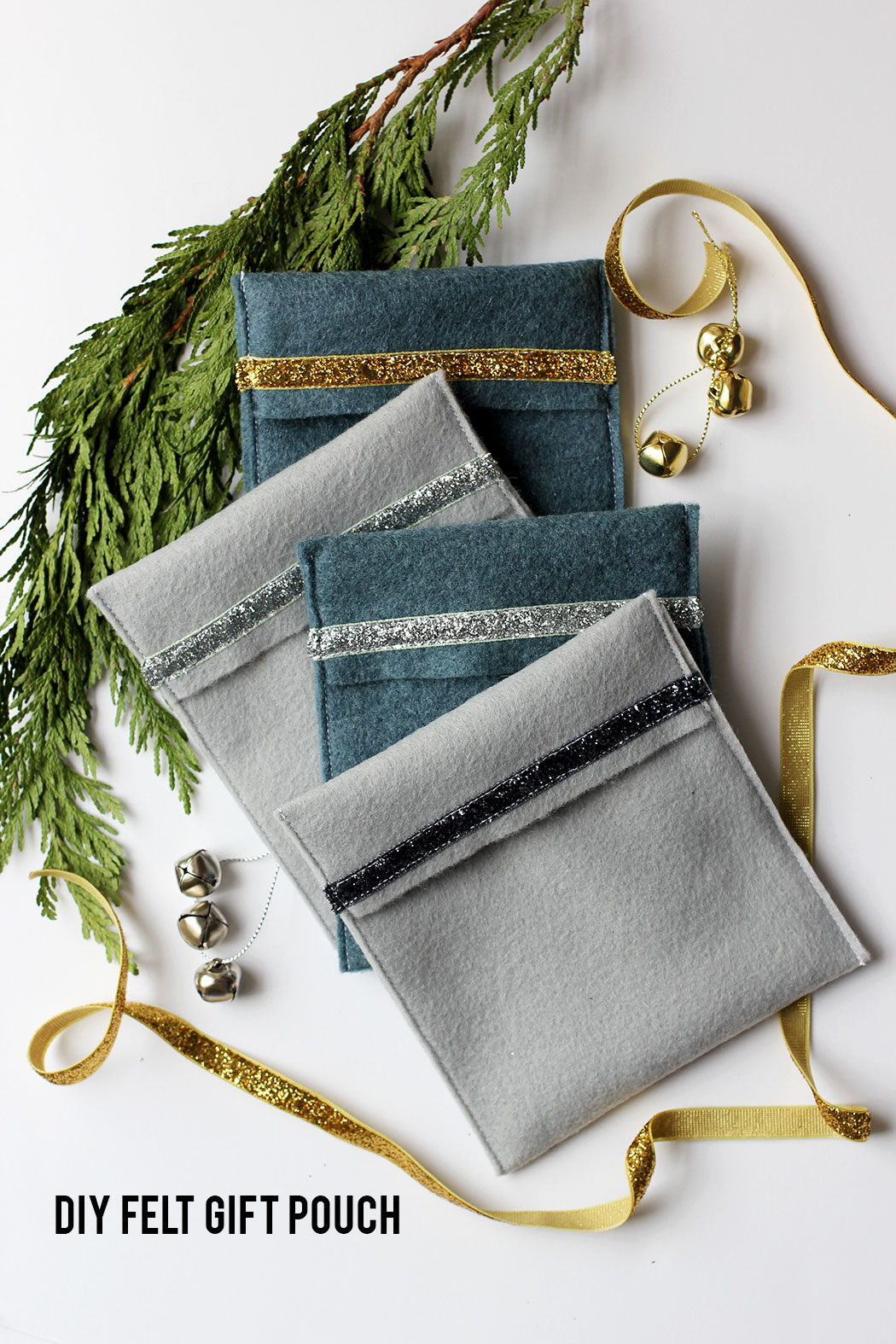 I am always searching for a sweet little gift bags for small holiday gifts for friends and family. I had felt and sparkly ribbon on hand. These felt punches take five minutes – seriously! They can fit jewelry, gift cards, and a special note.
Read more for the full tutorial…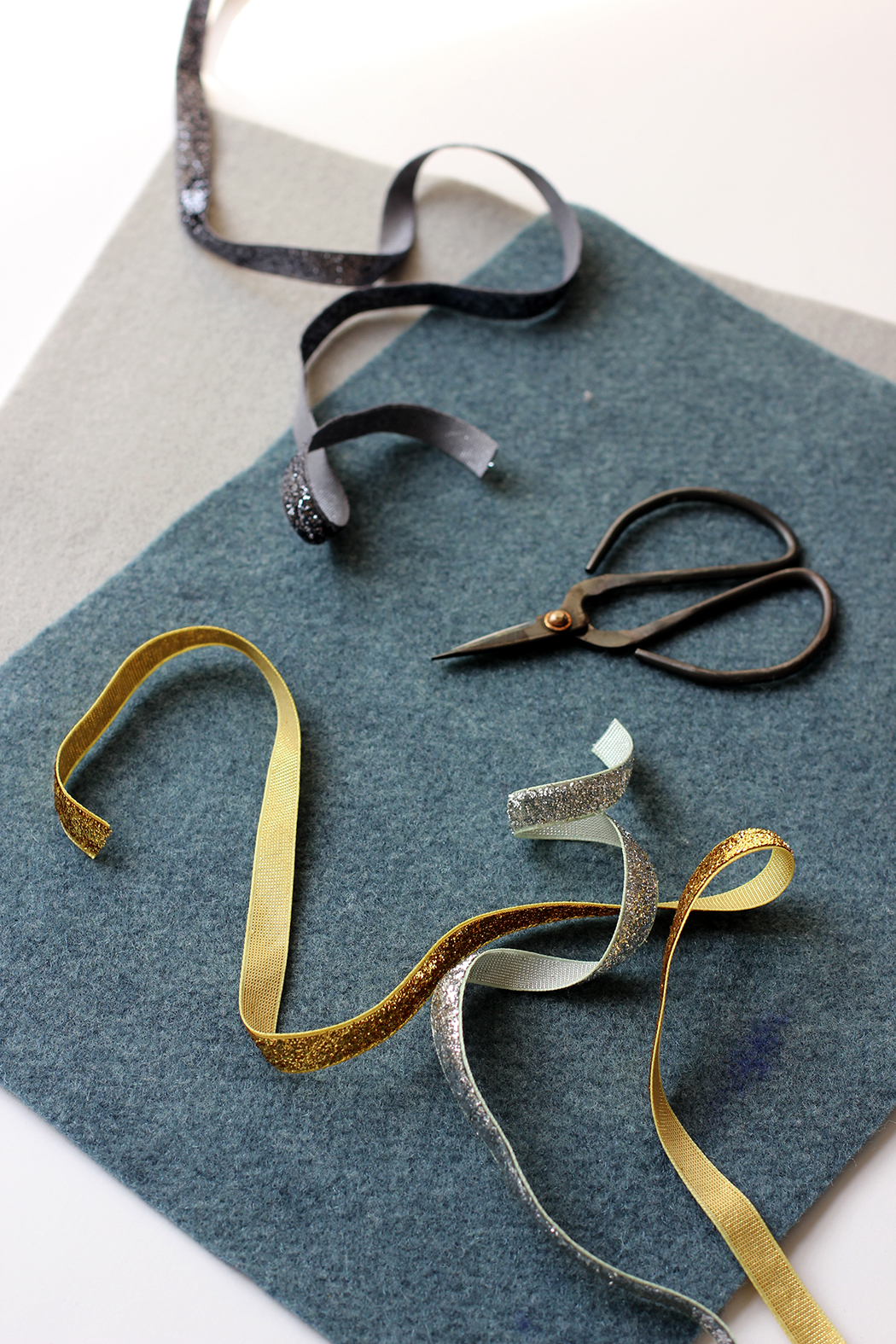 Supplies: 9×12 felt sheets // sparkly ribbon // sewing machine // scissors
Directions: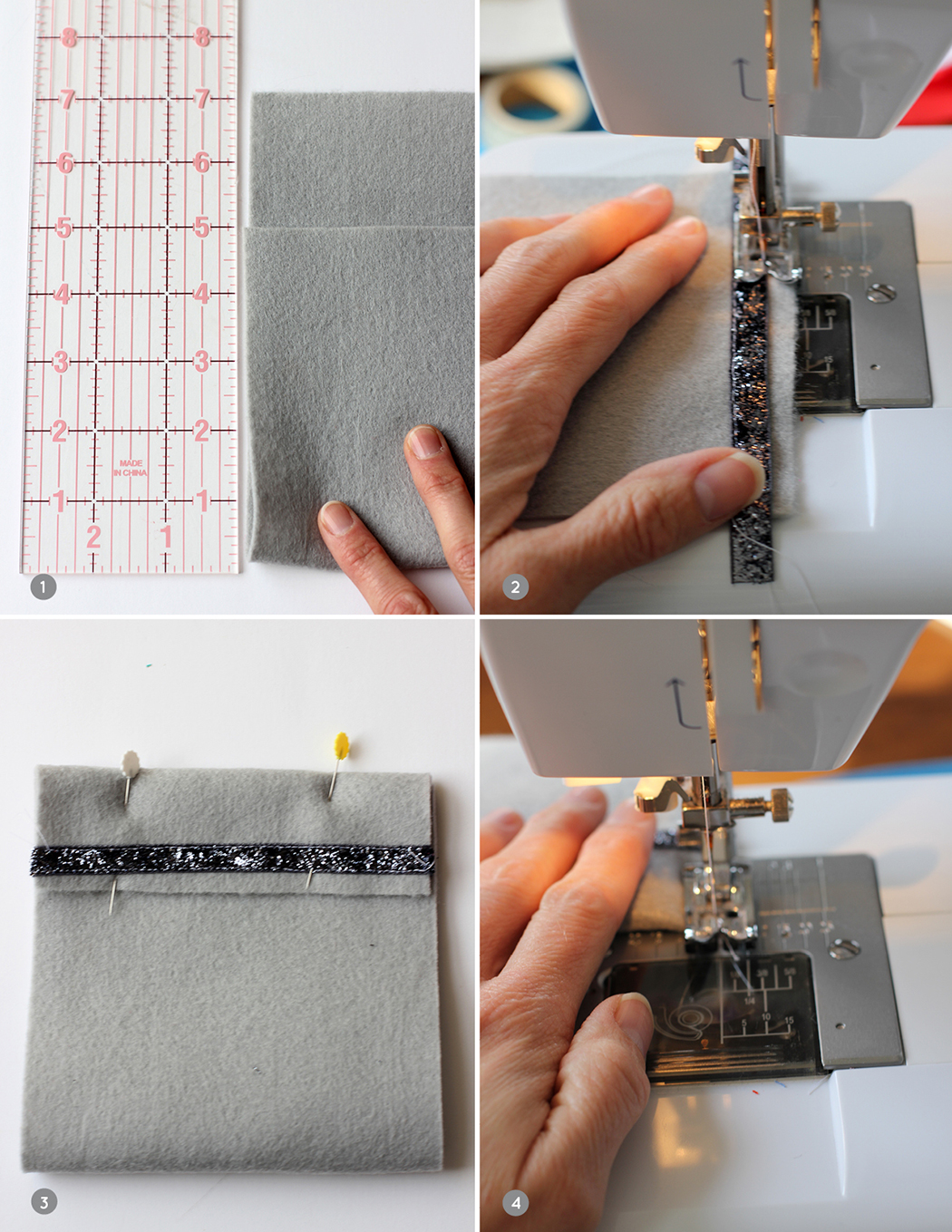 1. Cut the sheet of felt in half, up the middle. So now you have two pieces 4.5 inches  x 12 inches. Fold the bottom up 5 inches towards top of felt. Fold down the top of felt leaving a half inch. Pin the sparkly ribbon to the front flap.
2. Pin the ribbon and sew along edges of ribbon. You can sew the ribbon along all edges for a clean finish.
3. Fold the top flap down onto the bottom and desire with pins.
4. Sew along the two sides, no need to sew along the top and bottom.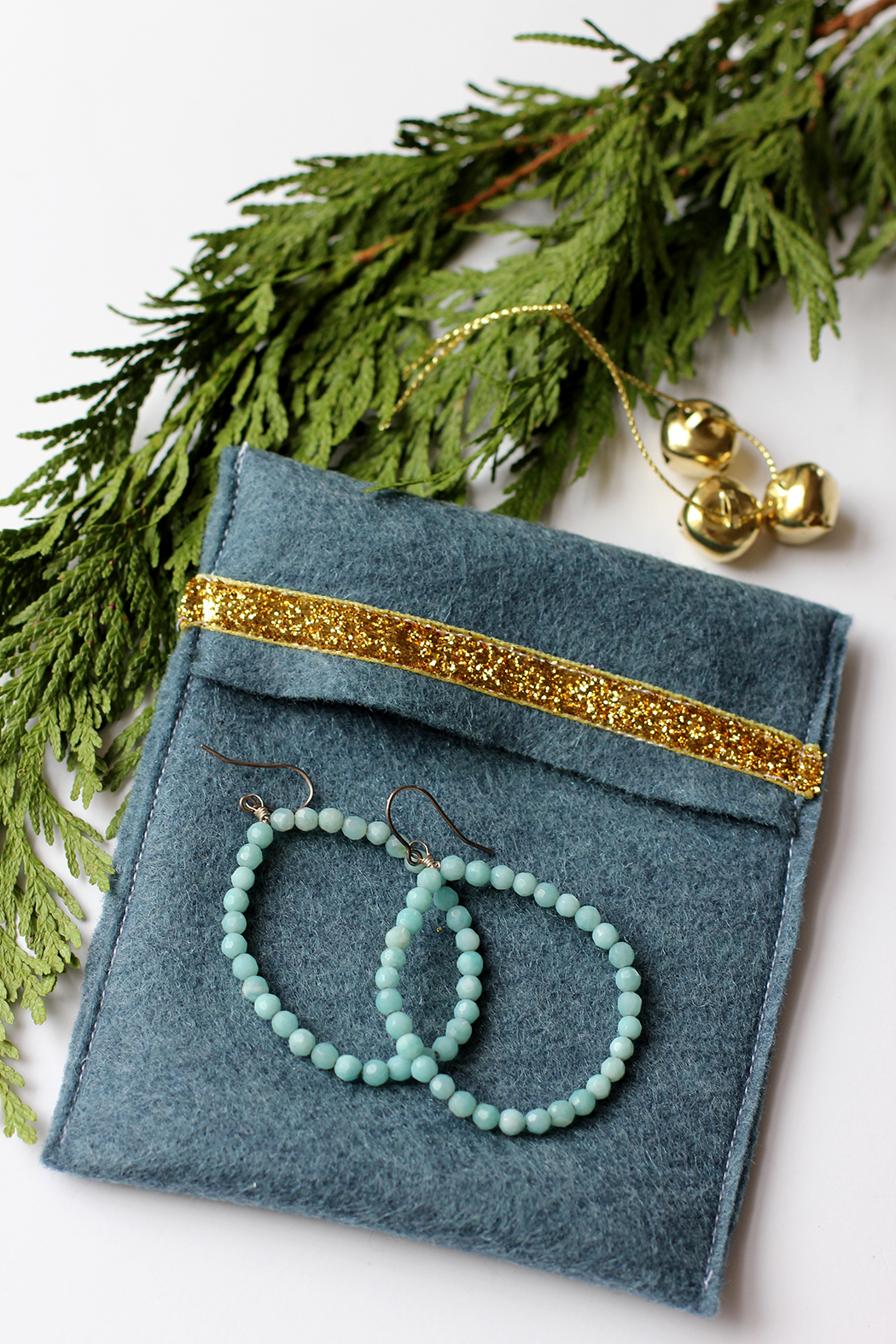 How easy is that?! Five minutes, tops! These would be great for stocking stuffers as well. You could fill the pouches with some other great handmade gift ideas: leather heart clips, seed bead necklace, fabric headband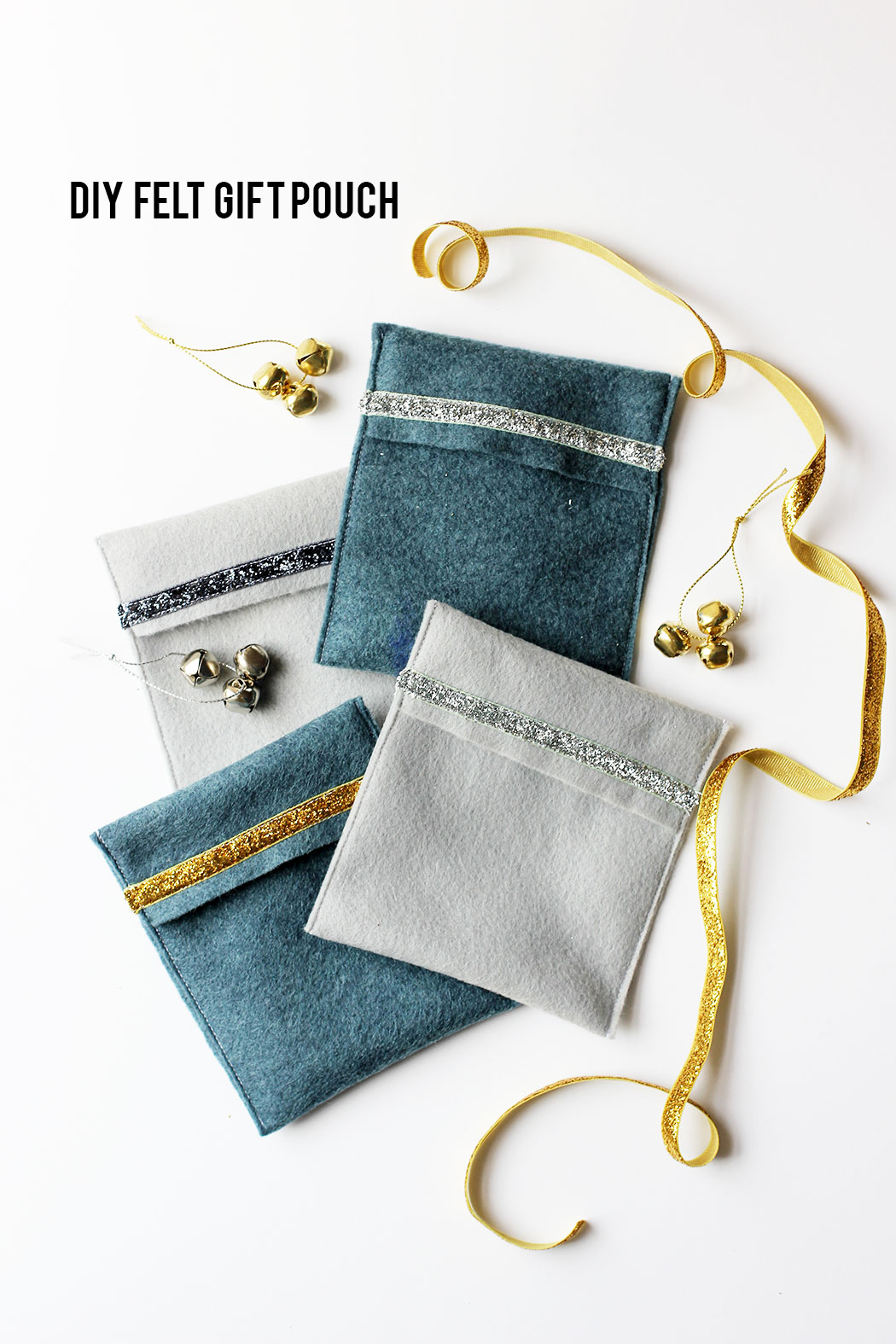 Photos by Sara Albers. all rights reserved.