DIY Gold Hoop Magazine Rack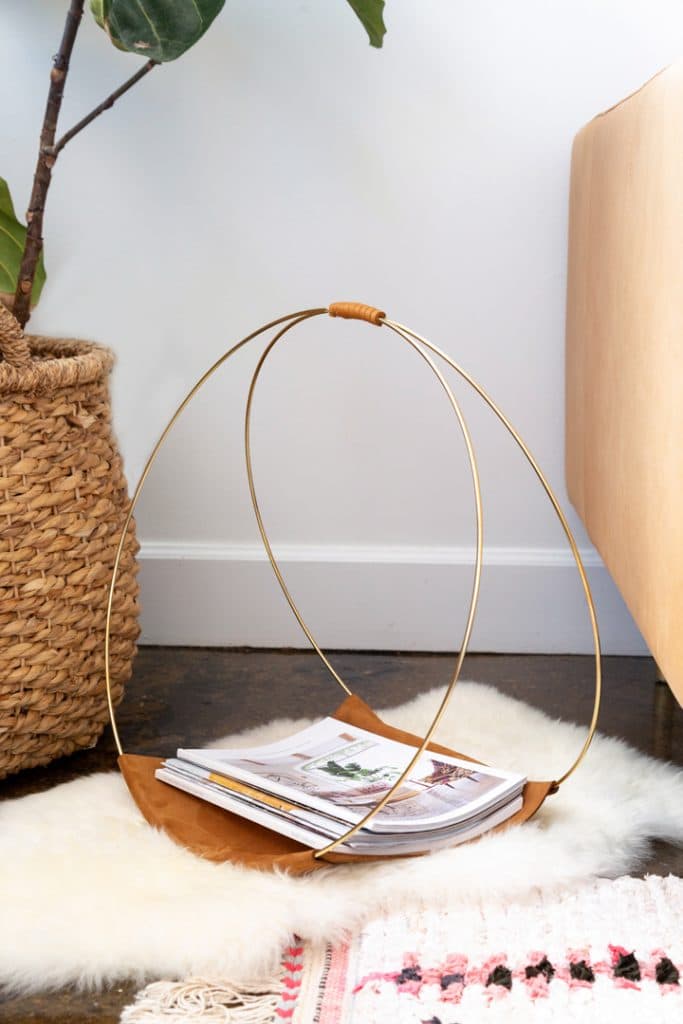 Growing up, we always had a wood magazine rack next to the couch. I think I remember this so fondly because I still have a little scar near my eye from falling off the couch and hitting the magazine rack (or so I think that is how the story goes)! Ha! I have had plenty of different baskets that have been my version of a magazine rack over the years. Today I am delighted to share the DIY Gold Hoop Magazine Rack I made for Hunker.com. I love how it turned out.
DIY Gold Hoop Magazine Rack
Simply use two large gold macrame hoops, a sheet of leather and glue. You can find the full tutorial here. I used a leather glue to wrap the leather around the hoops, but you could also stitch the leather as well. I used a sheet of beautiful leather I found on amazon. The gold hoops are 19 inches, but you could use a smaller size as well.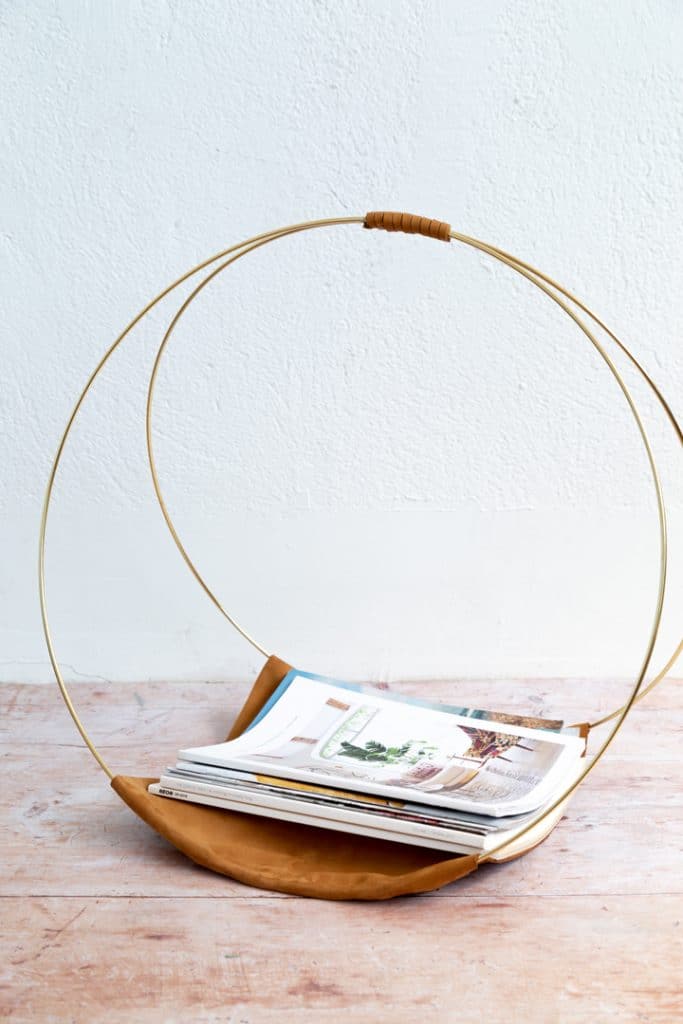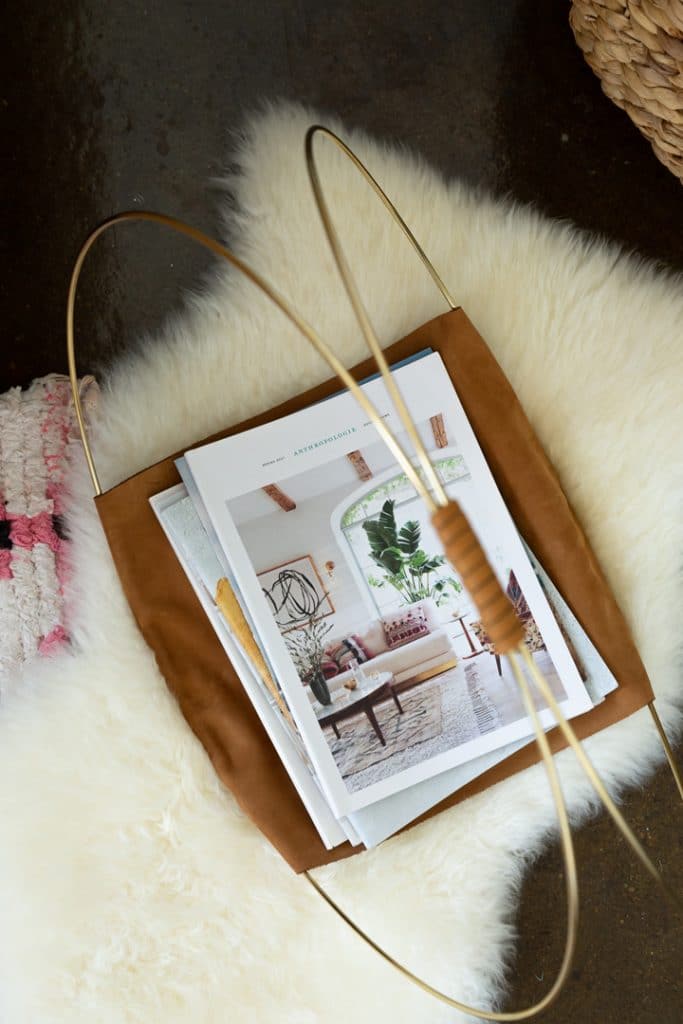 We have made so many projects using leather. Most are from scrap leather from this DIY Leather Envelope Clutch project. Other leather projects include these hair ties, cast iron skillet grip and these keychains.