If you are a person that is not crazy about your own hand writing – then this is a perfect project for you. We love using this technique when creating labels on glass. It can be hand lettering on glass jars, or drinking glasses and mugs. You have got to see our trick for DIY Hand Lettered Glass Jar Labels!
We created this DIY Hand Lettered Glass Jar Labels project for Hunker Home. You can find the full tutorial and free printable over at hunker.com. I love the way the jars turned out. Perfect for any pantry or open shelving.
There is something almost therapeutic about showcasing pretty glass bottles, jars, linens and kitchen accessories on open shelving or behind glass cabinets. This look also works on the part of your pantry that might be more visible. I love the look of the glass jars with wood lids when mixing white dishes, glass and natural wood. Such a clean and fresh look to a kitchen.
Here are a few glass storage jars that we love: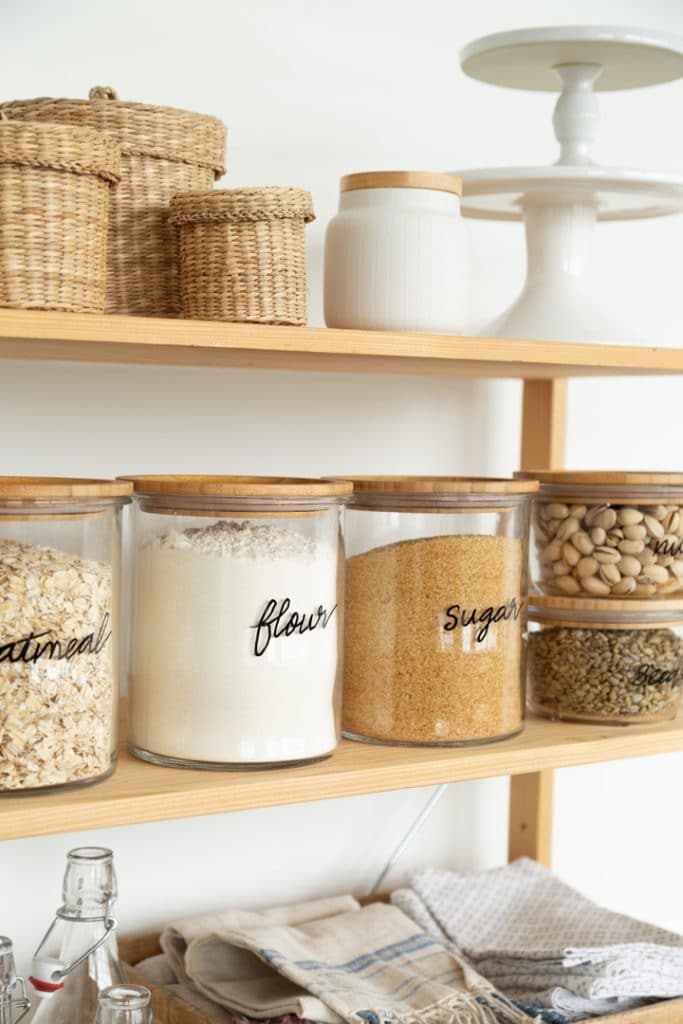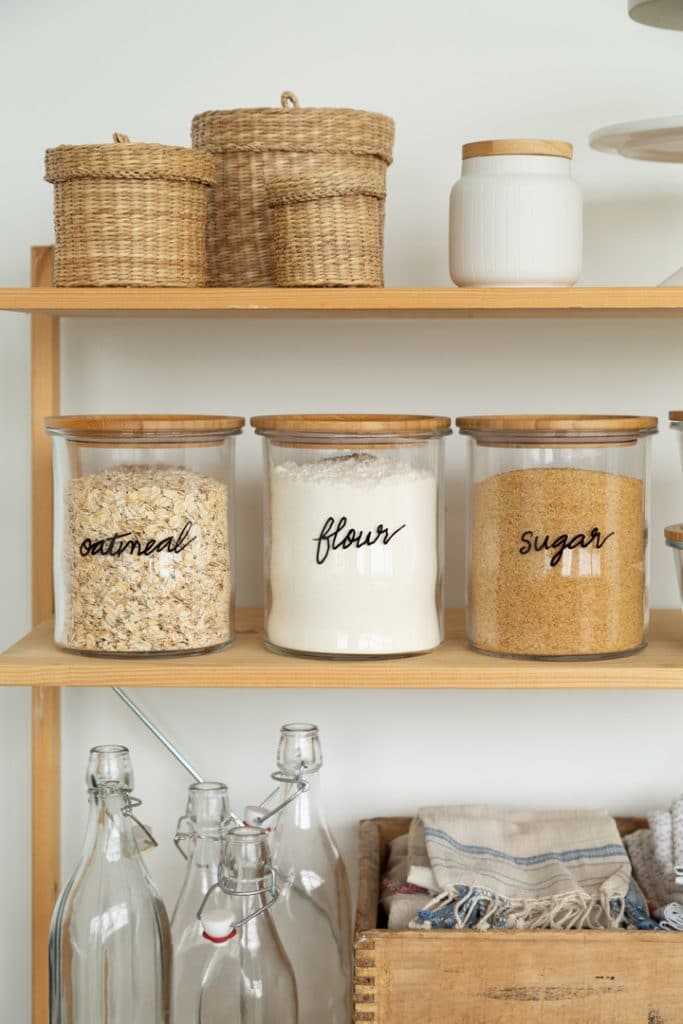 Photos by Sara Albers