DIY Hand-Painted Birdhouse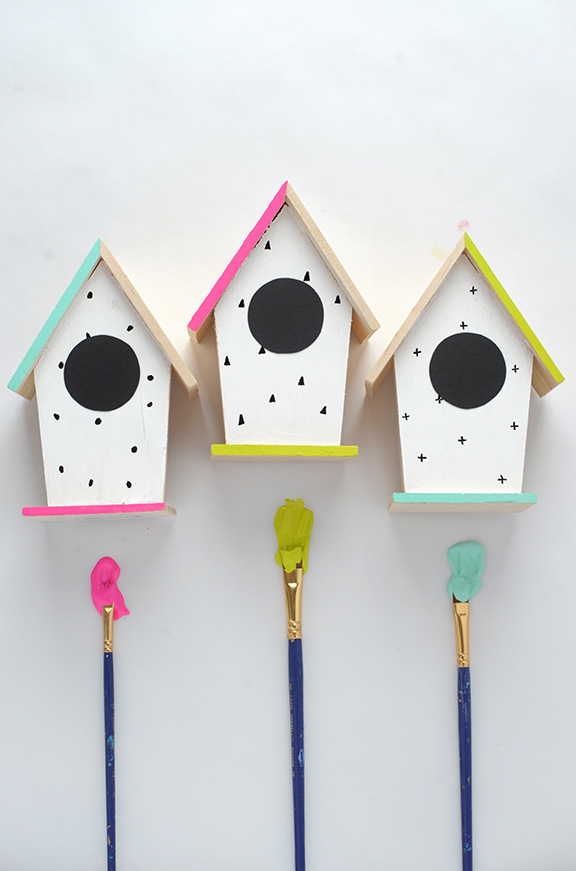 Spring is in the air. The birds are chirping loudly every morning as the temperature rises. It's the perfect time to paint these cute wooden birdhouses to add a modern touch to your baby's nursery, kid's room or kitchen.
This project was so easy and would make such a sweet gift for a friend. I chose to design these with a modern feel and left some of the natural wood revealed. I love how they turned out.
Read more for the full tutorial on how to make a DIY Hand-Painted Birdhouse…
Birdhouse supplies
wood birdhouse
/ craft paint / paintbrushes / paint pens
How to make a DIY Hand-Painted Birdhouse
1. Choose your paint colors and begin painting the front face of the house. (The birdhouses I bought had a rather large heart cut out which I didn't care for, so I chose to paint the opposite side and just use a circle cut-out of black card stock for the hole.)
2. Next paint the outside edge of the roof.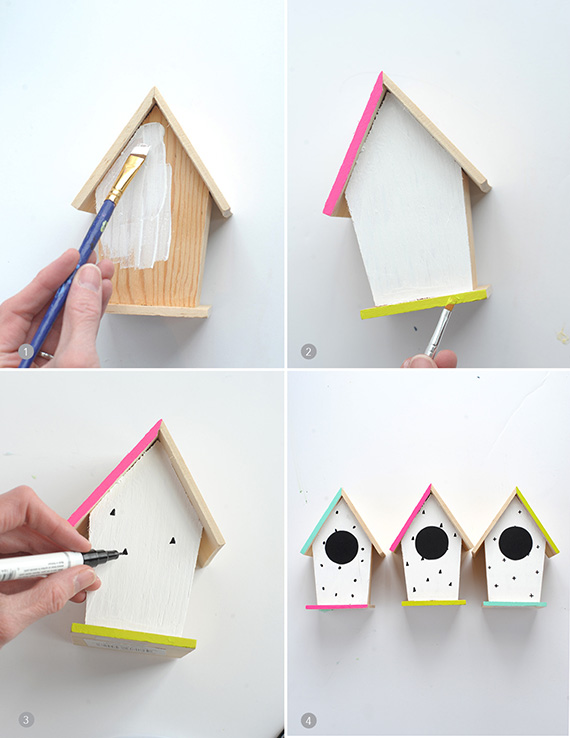 3. The final step is to paint your design. I used a Sharpie acrylic paint pen to paint my simple modern designs. (Tip: When using this type of paint pen, tap out a little puddle of the ink and dip your pen in it.)
4. Let dry and you are done! I love how three birdhouses look together.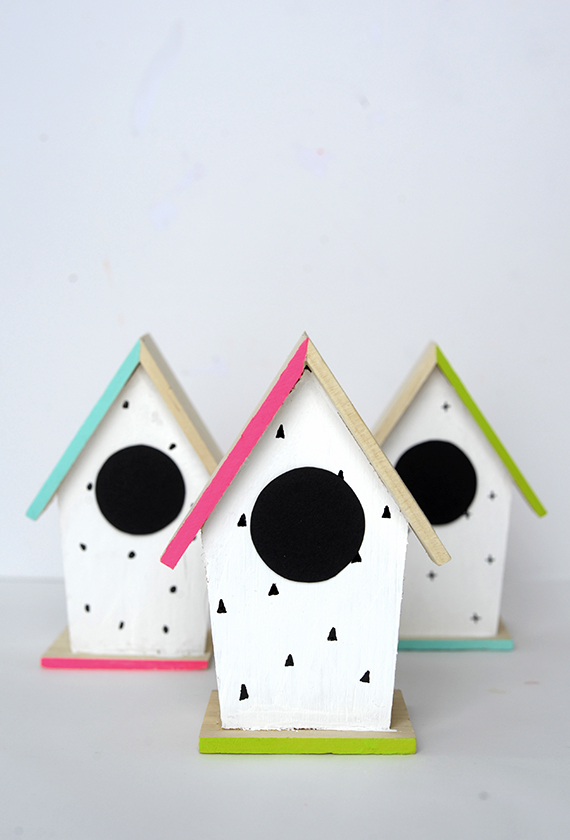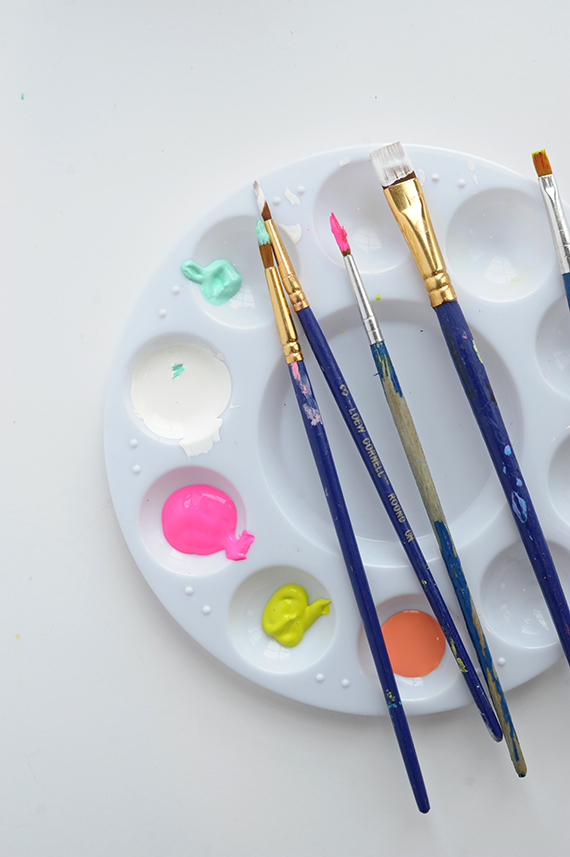 photos by Melissa Fenlon. all rights reserved.