DIY Hand-Painted Indigo Clay Bowls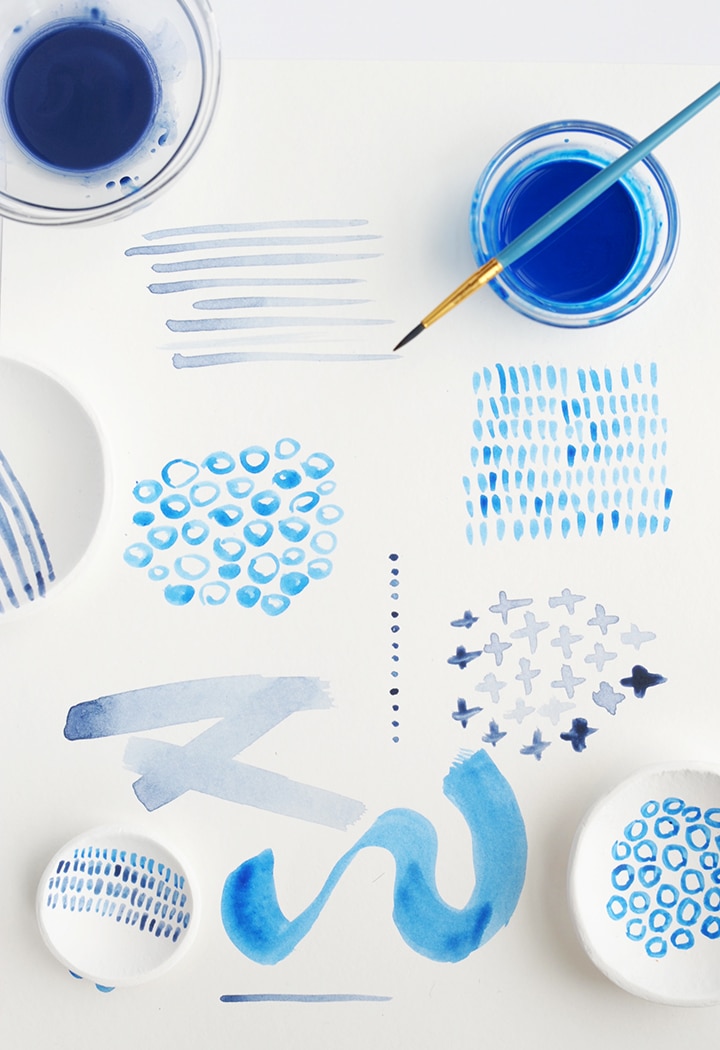 I've got a thing for blue, a major crush on everything indigo. We absolutely adore making little catch all bowls with air dry clay and I've been inspired by the indigo marbled eggs Sara made last year for Easter. The bright punch of blue against the starkness of white just makes me swoon.
I was in need of some handmade gifts to give recently and I wanted to whip up some jewelry bowls and I knew I was going to give them the royal blue treatment. But how would I use blue?
I secretly wish I was a fabulous watercolorist, so I got out my watercolor paper and paints to practice some patterns. And before I knew it, my little hash marks, thin lines and circles kinda looked cute. I was ready to make my little bowls.
We've made several versions of air dry clay bowls, but never have we made DIY Hand-Painted Indigo Bowls. And I'm so happy with the results.
Read more to learn how to make these DIY hand-painted indigo bowls.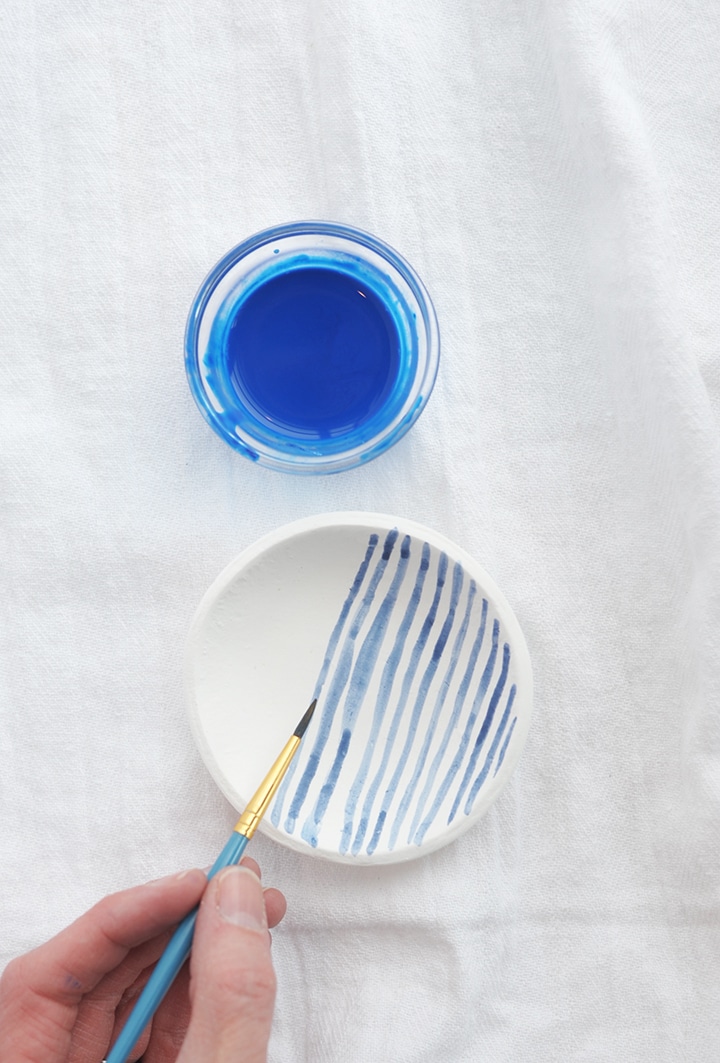 Clay Bowl Supplies
air dry clay
 | rolling pin | knife | acrylic paint | paint brush
Click here for a detailed tutorial for the air dry clay bowls.
How to paint air dry clay bowls
After your bowls are dry and you pop them, it's time to paint! I watered down acrylic paint in the darkest indigo color I could find. I also used a brighter blue too.
Then get the thinnest paintbrushes and start creating patterns on the clay bowls. They don't take long to dry and you can spray them or brush them with a Mod Podge sealant. Have fun!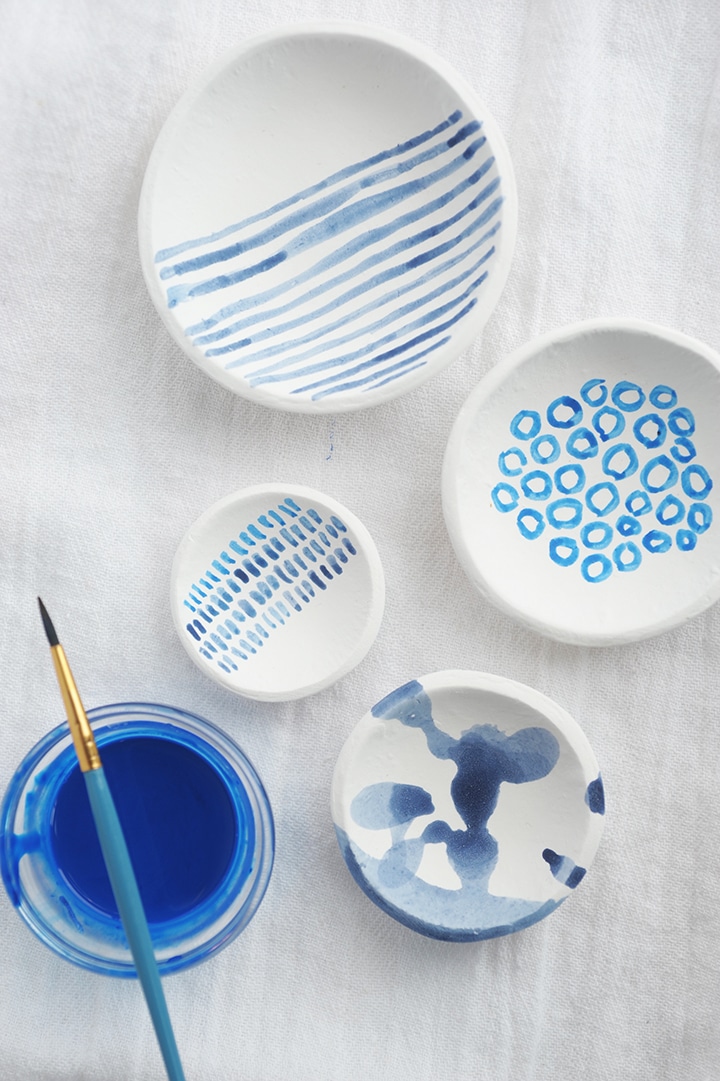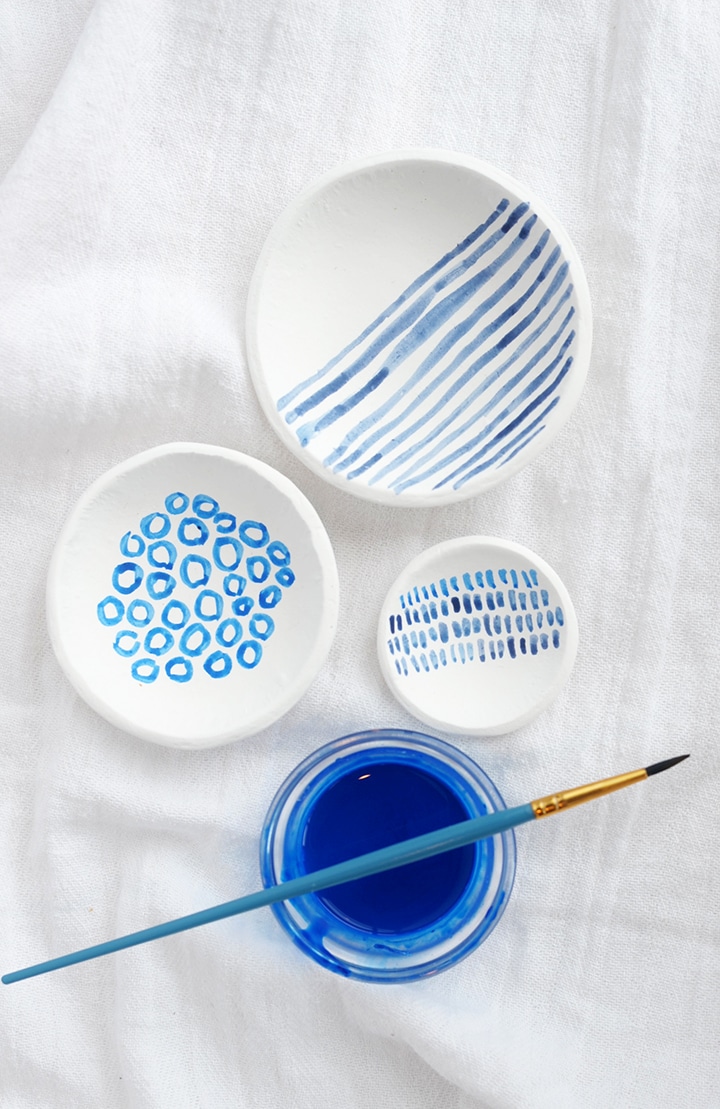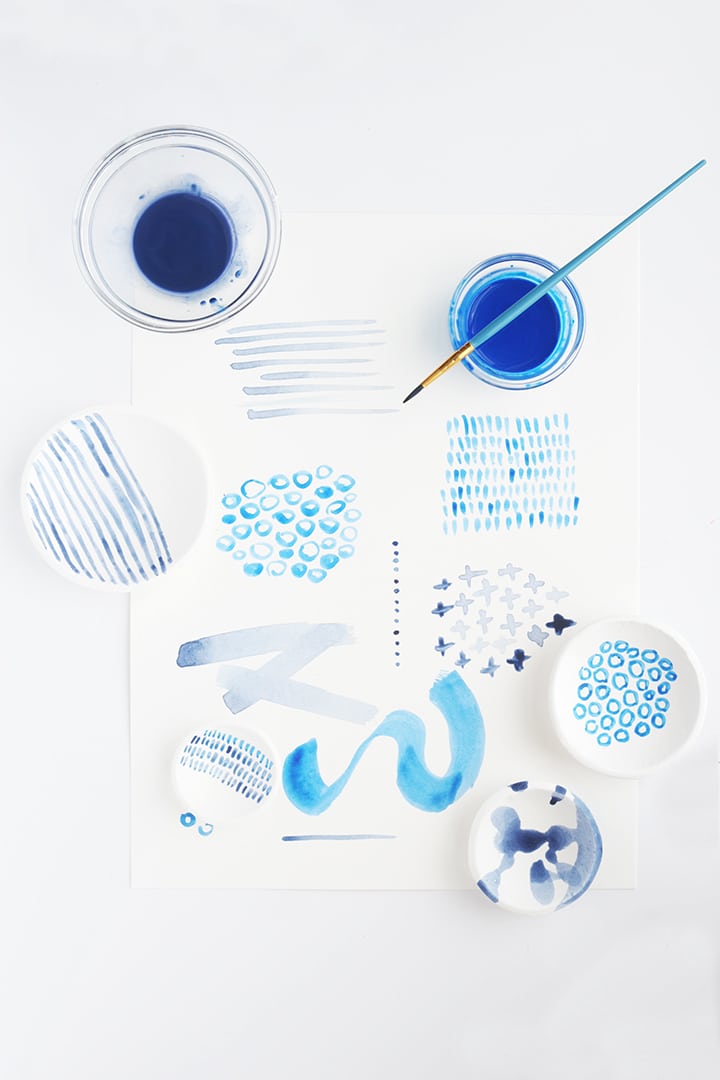 photos by Melissa Fenlon. all rights reserved.