DIY Hand Painted Ornament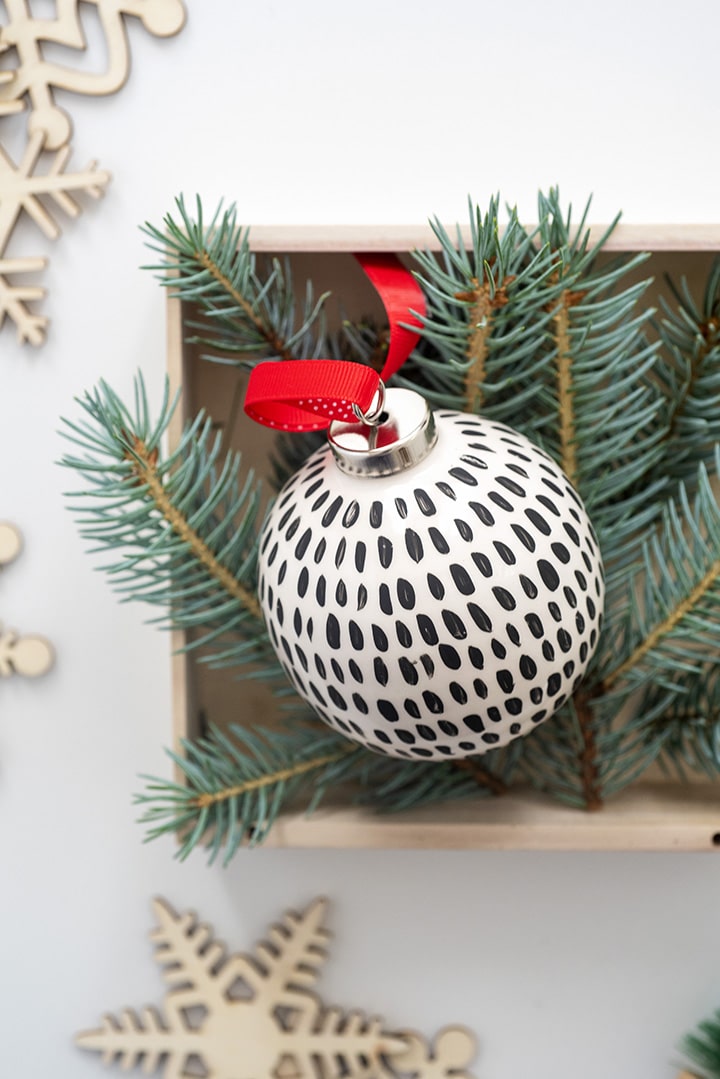 We absolutely love making ornaments every year. From DIY Hand Painted Ornaments to creating ornaments with air dry clay, it's always a fun project to take on each December. And the girls love to make them too.
This year, we created five different ornament projects for our friends at Fun365 using their white ceramic ornaments shapes. We're starting off sharing this black and white DIY Hand Painted Ornament that looks so good on a Christmas tree!
Creating these black and white ornaments is a fun project since you don't have to follow any rules! We love using a small-tipped brush and black acrylic paint to create a pattern around the ornament in a repeating fashion.
Try simple vertical hash marks, or different sized circles for a unique look. Throw on a colorful ribbon and you've got a great holiday gift as well.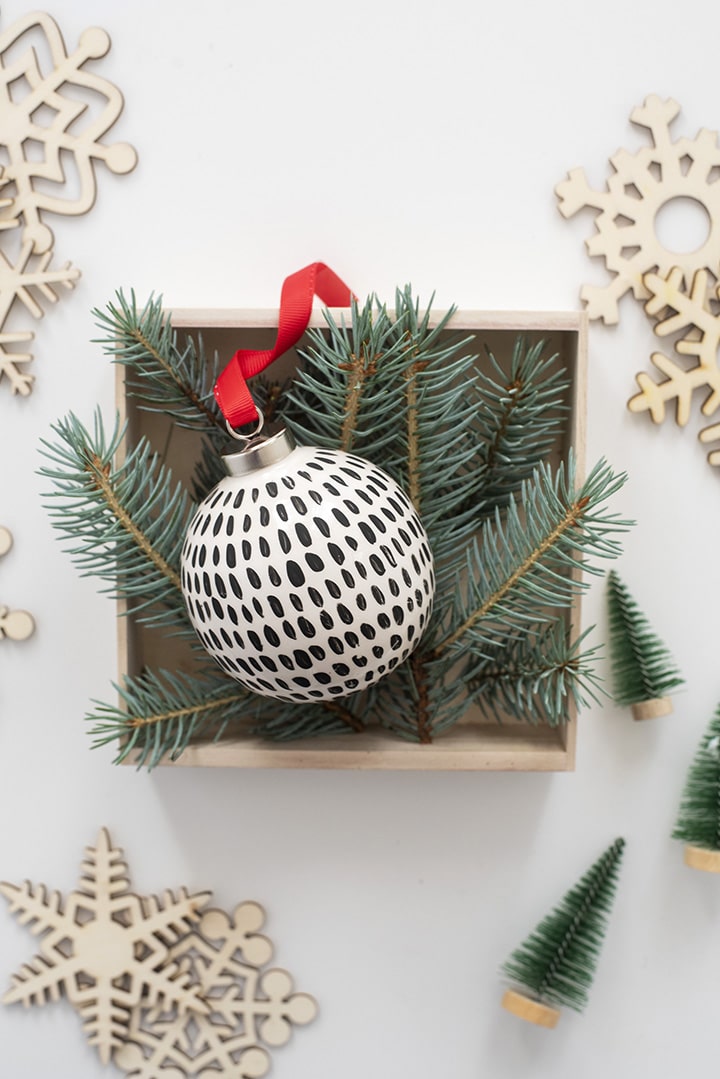 Head to the Fun365 site for this tutorial, along with our other four ornament DIYs. You'll also find tons of other Christmas craft ideas at Fun365.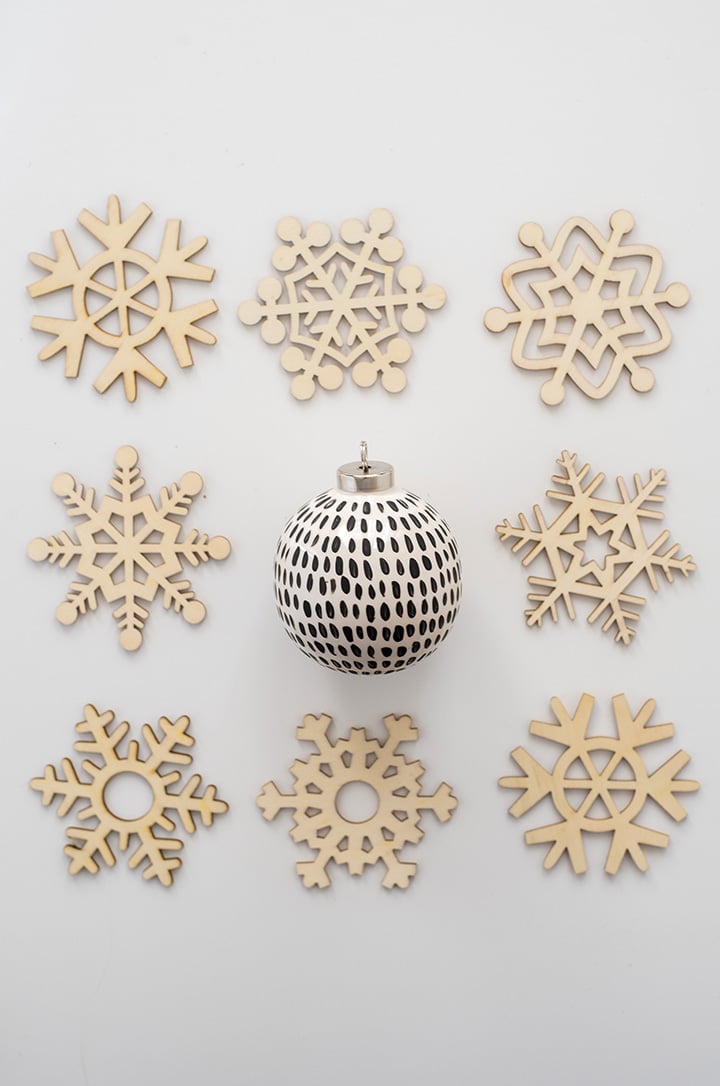 As you know, we love making homemade Christmas ornaments and wanted to share some of our favorites:
DIY Clay Rainbow Ornaments – a colorful and modern take on rainbows.
DIY Mod Painted Ornaments – easy to make modern wood ornaments.
Indigo Marbled Ornaments – our absolute most popular ornament tutorial!
And more faves…
DIY Wood Bead Snowflake Ornament