DIY Hand Painted Trinket Dish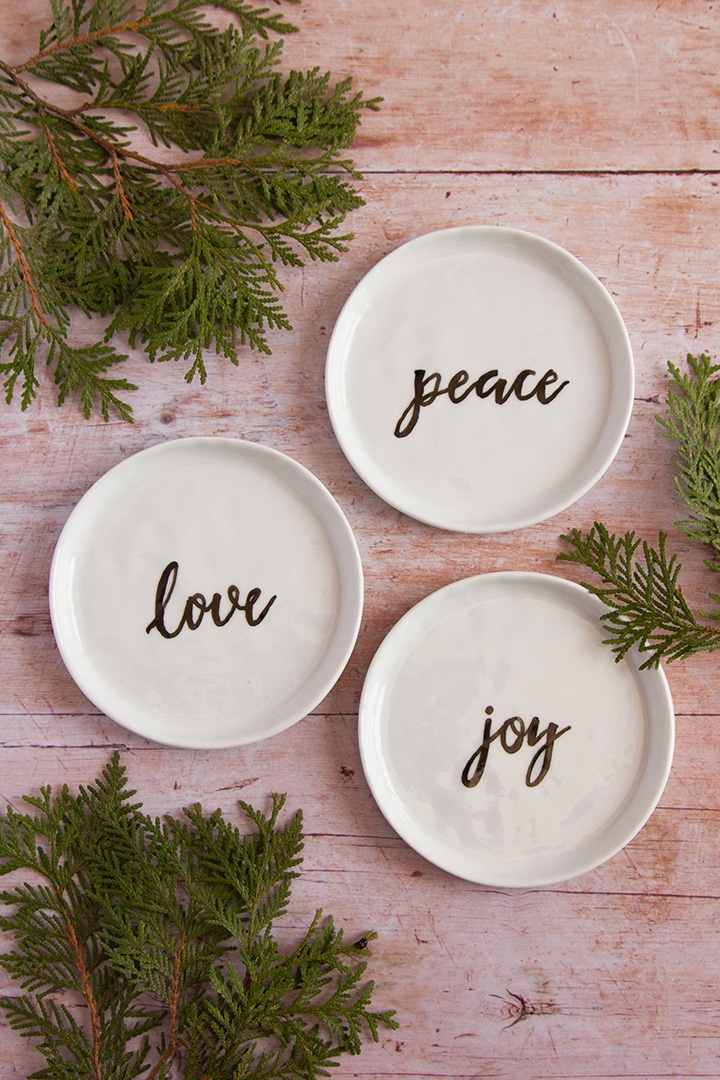 Looking for a last minute gift idea? We made this simple DIY hand painted trinket dish using a transfer method. If you are not crazy about your script or cursive hand lettering, you have got to try this method. We used a charcoal sketching pencil to trace the back of a printed copy of words. Transfer that on a little appetizer plate and then paint with a paint pen. This is a fool-proof transfer image method that is so easy and turns out so nice! We made this tutorial as a video using the Darby app! Check it out below.
These make such a sweet little gift for a friend. You can write anything you wish on the plates – we chose the words, Joy and Peace and Love. We will gift as the trio. But you can do a New Year's gift and write 2018 or Cheers. The possibilities are endless.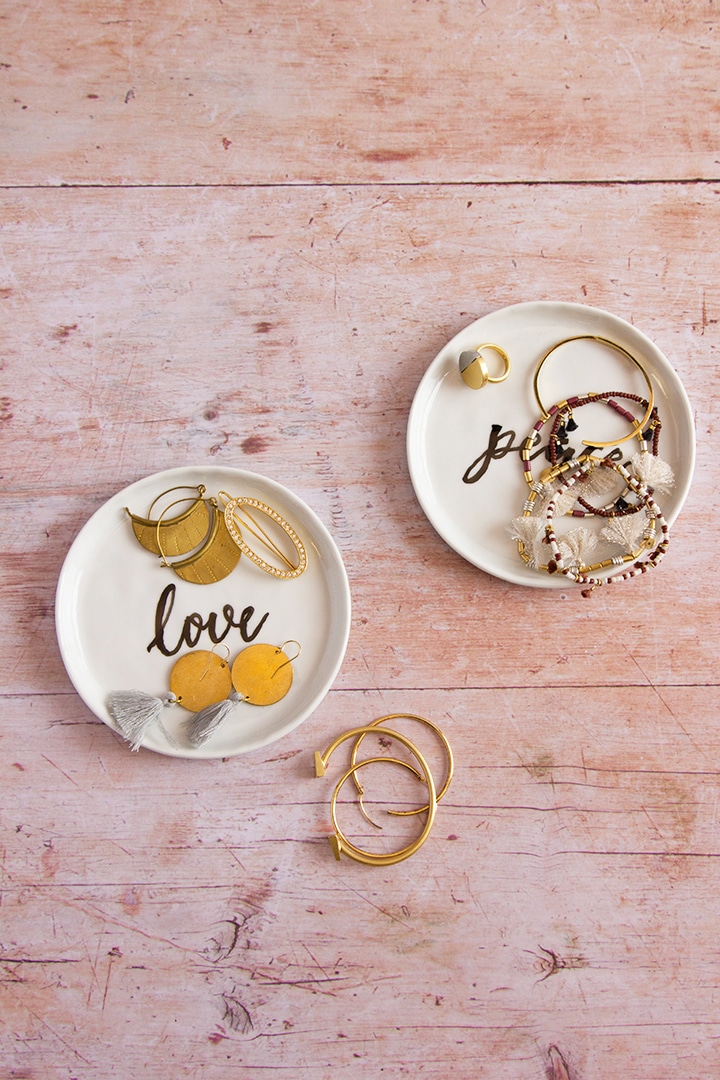 Supplies
Appetizer plates (I used these from Crate and Barrel)
pencil
tape
paint pen
Steps
Print out a copy of the Joy Peace Love printable or create your own using your favorite hand lettered font.
Trace the backside of the word using a charcoal pencil. Make sure and fill in all of the black areas.
Tape the copy onto the plate and use a regular pencil to transfer the charcoal pencil onto the plate.
Paint over the transferred text using a paint pen. Let dry.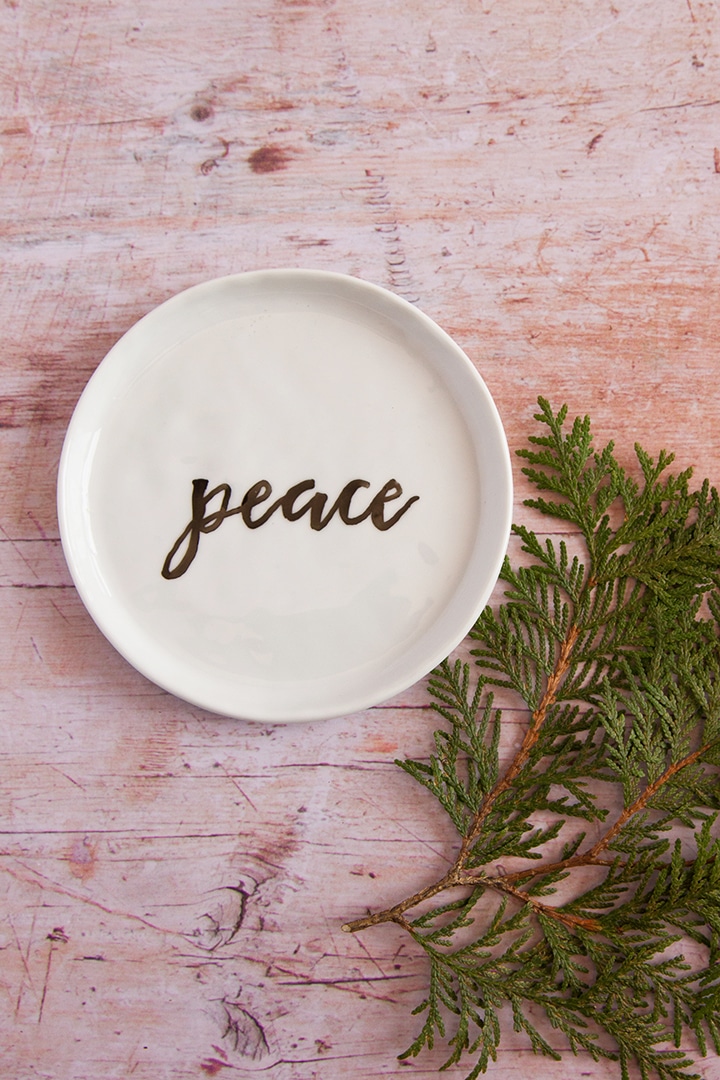 Photos and video by Sara Albers.