If you have never created your own stamp design using a potato you need to see just how easy it is! We adore created our own fabric designs. Whether it is shibori techniques with indigo or other veggies or materials as stamps! Today we are showing you how to use a potato as your stamp with our DIY Potato Stamp Dish Towel tutorial. We used plain white flour sack dish towels and some fabric paint to create these modern prints. I love the bold black patterns on the white towels.
We have been working with the Darby Smart app making some fun little DIY videos. Check out our video for this DIY project! We will be making two videos each month of some of our favorite DIYs from our site and some new projects as well! Follow along on the Darby Smart app.
Supplies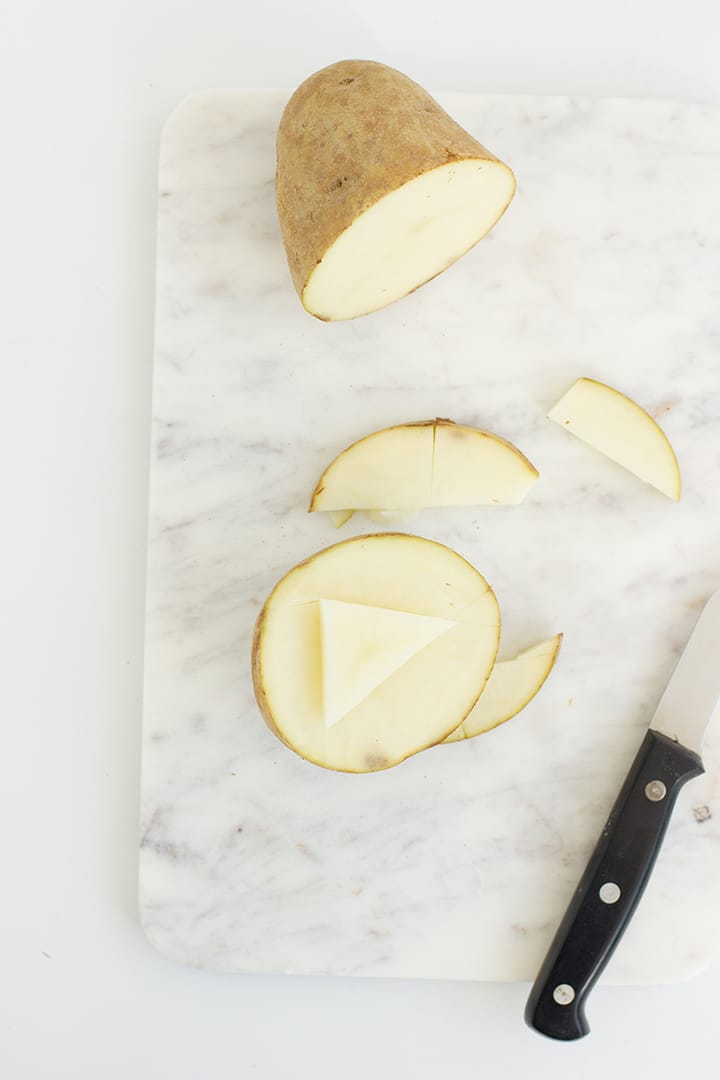 Steps
Cut potato in half. Dry with paper towel.
Draw shape onto potato.
Using paring knife, cut around the edges of design about 1/2 inch deep.
Next cut around the edge of potato about 1/2 deep to create the stamp design to be raised.
Lay the cloth flat on a large piece of paper to protect work surface.
Apply paint with sponge brush and press stamp firmly onto cloth. Let dry. You can "set" the fabric paint by laying a plain cloth on top of dry paint and press with hot iron.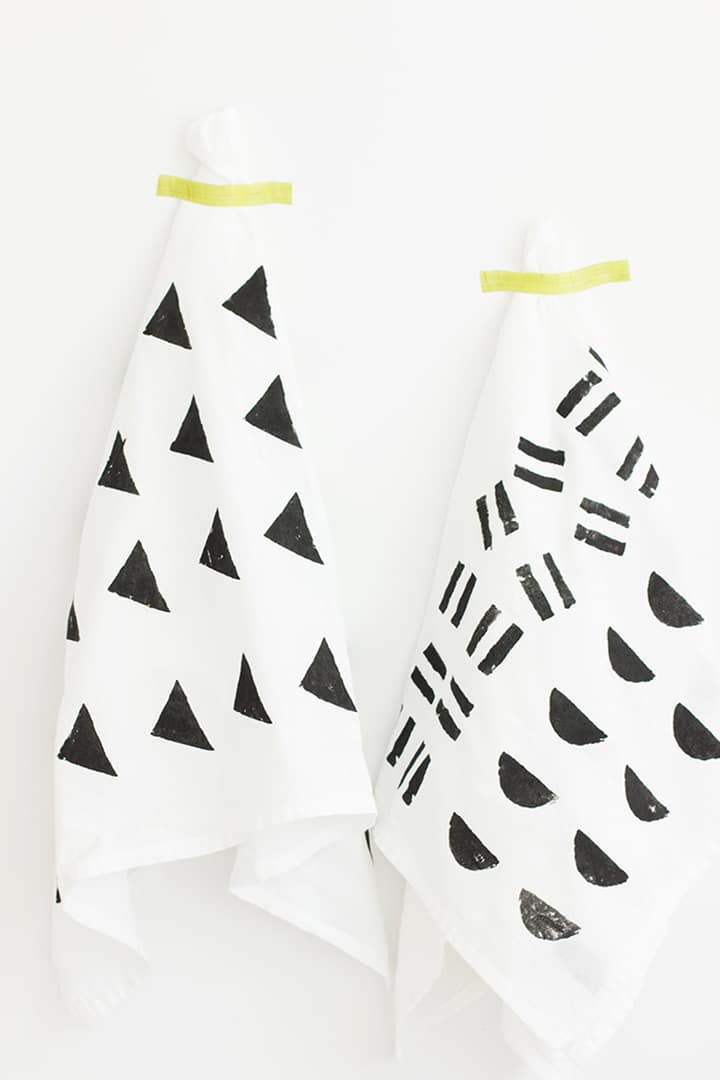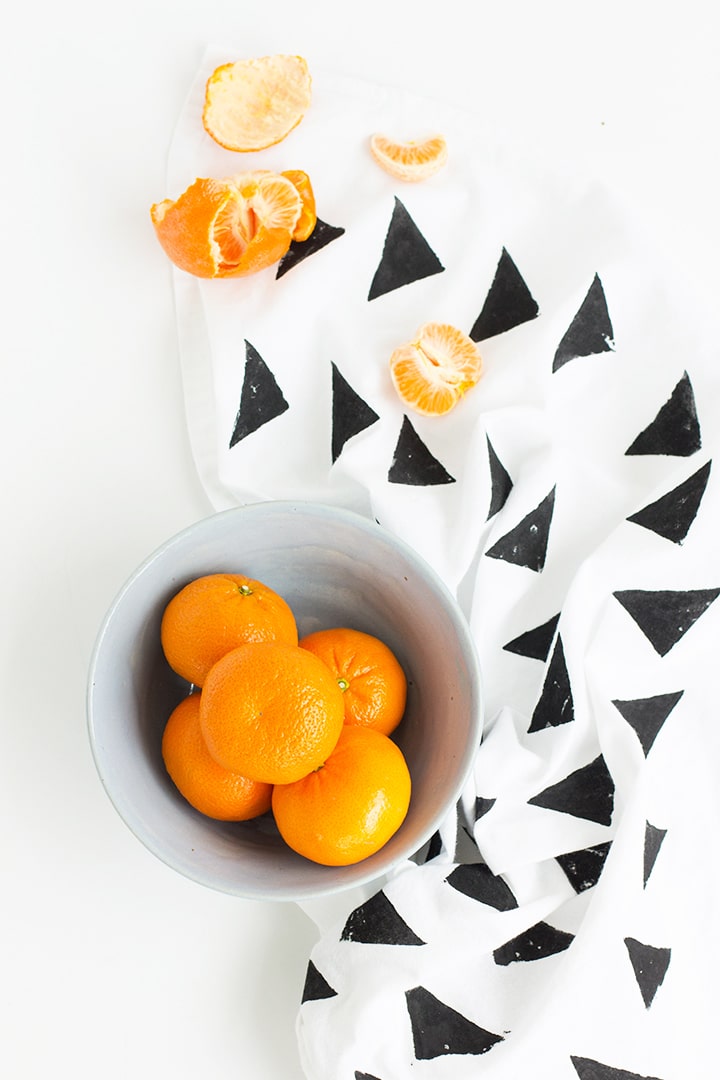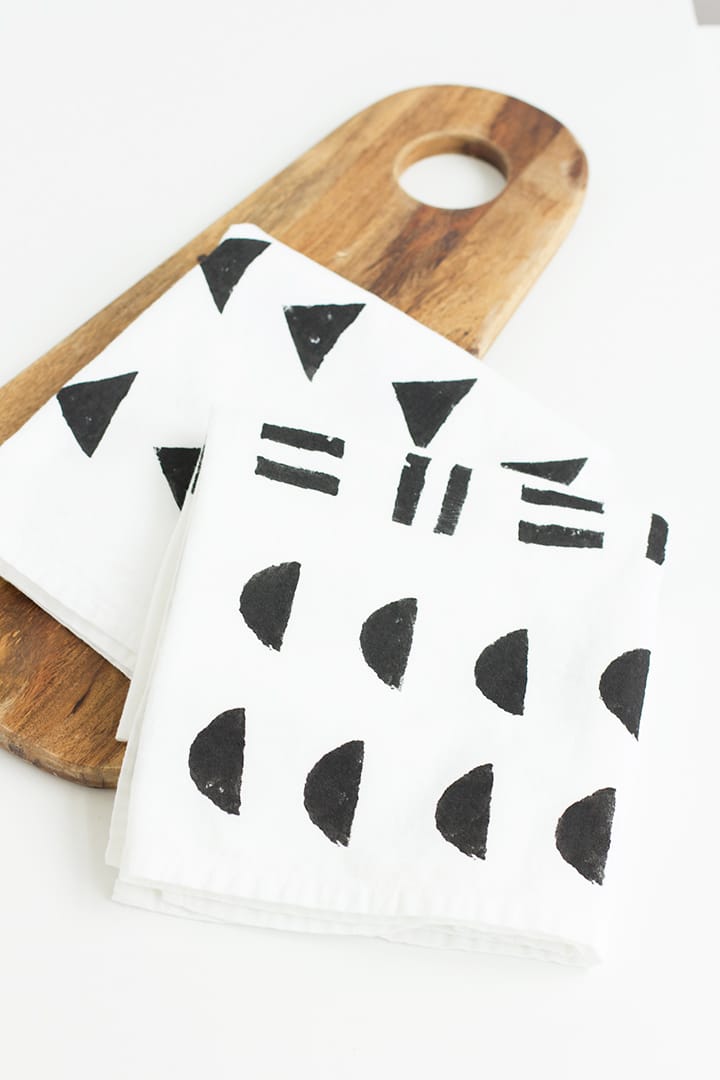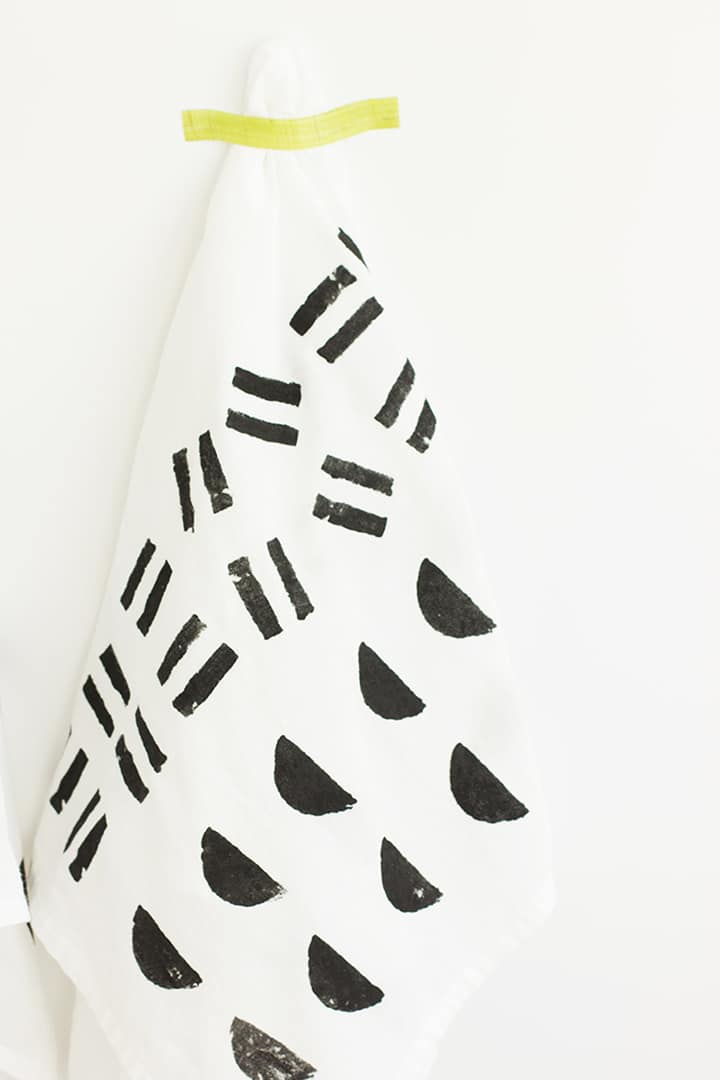 Photos and video by Sara Albers. all rights reserved.