DIY Hand Stamped Tote Bag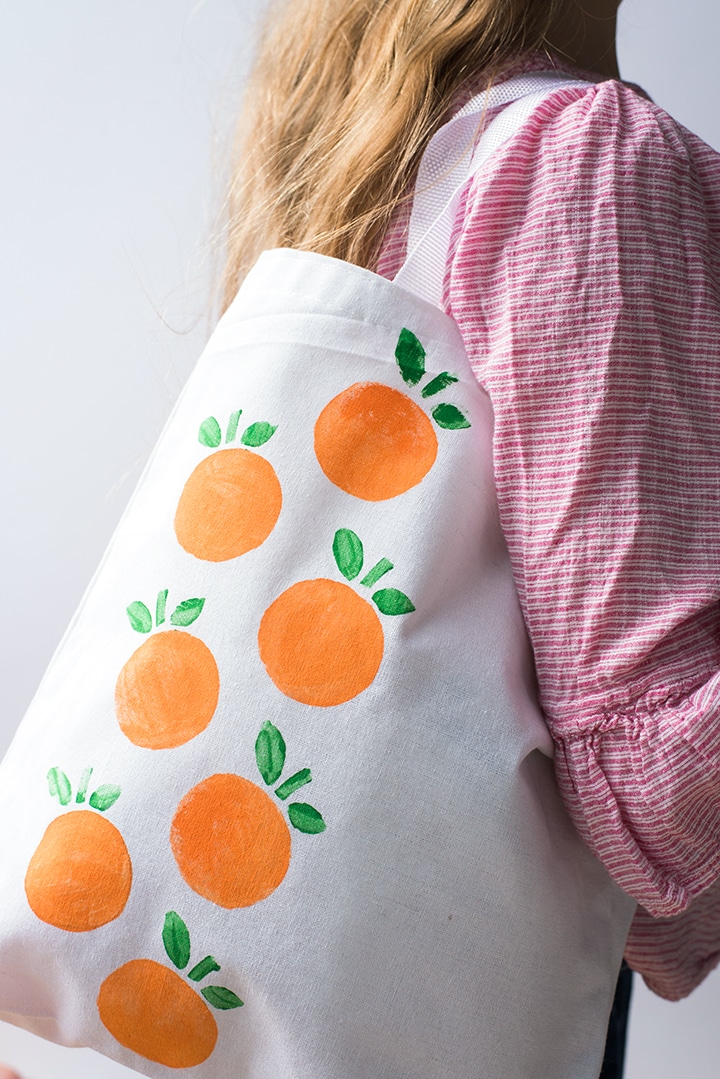 We love DIY projects that anyone in the family can make and this DIY Hand Stamped Tote Bag project is one of those. All you need are a few supplies and you can create a one-of-a-kind stamp! We created these fruit tote bags for our friends over at Fun365. Head on over to Fun365 for the full tutorial. What do you think you'll create?
The girls loved picking their fruit of choice and then cutting out the fruit's shape on self-adhesive foam sheets. With a little acrylic craft paint, you can get stamping and the kiddos have a new summer tote bag they will love to use.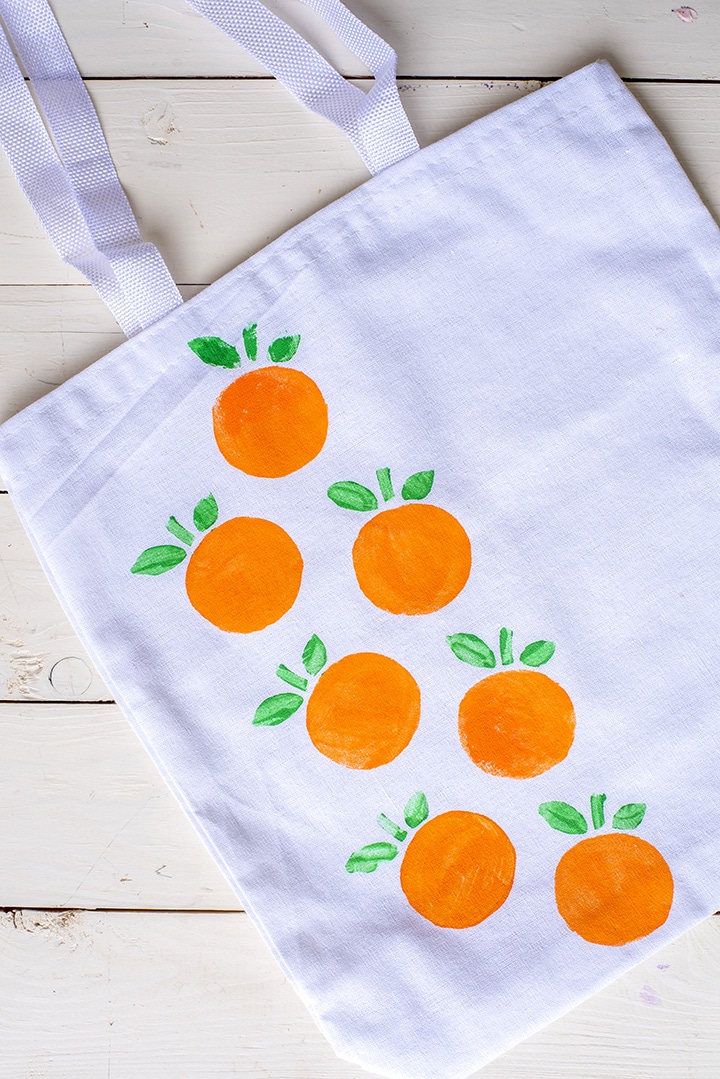 What are some other kid craft projects?
• How to Ice Dye – Here's a fun project that's perfect for the summertime. Set up an ice dyeing station in your backyard!
• DIY Color Block Cork Board – Pick some paint colors and get started on a new organizational cork board.
• DIY Citronella Candles – These candles make the best gift for summertime.
• DIY Pom Pom Garland – This project is a great addition to your kid's bedroom.
Keeping kids creative this summer is something that we like love to brainstorm and create a big list for. We put together this Kids Activities (and educational tools) like a few months ago.