Check out how to make this DIY Hanging Shelf today!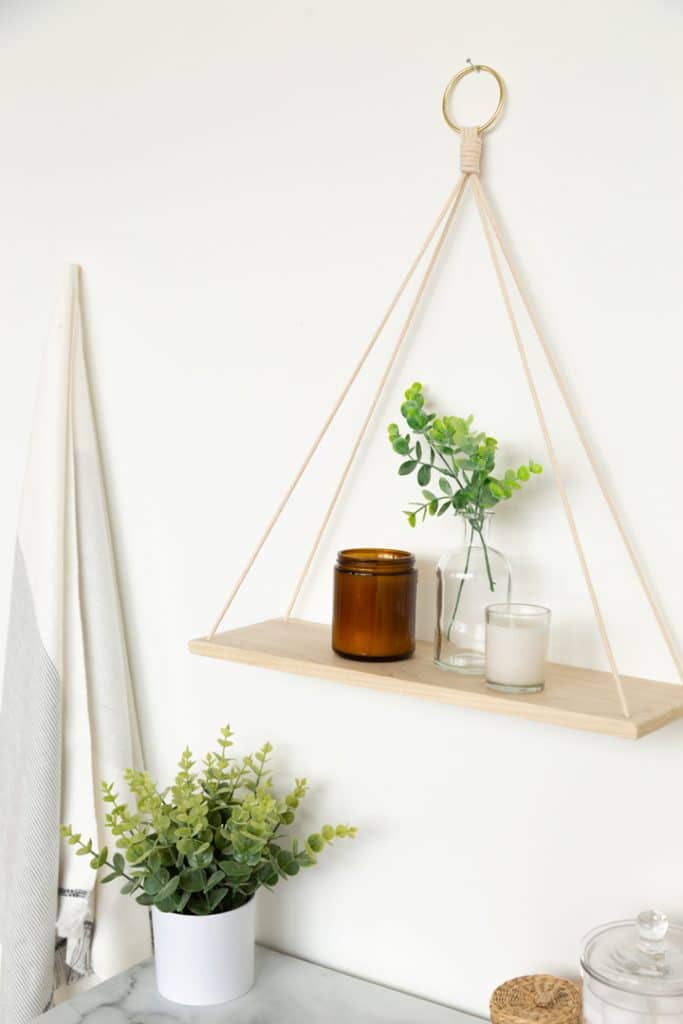 You guys, wait until you see how simple this DIY Hanging Shelf is to make! We are always looking for ways to make simple home DIY's that cost a fraction of what you could buy the very same thing for.
We love how this wall decor piece turned out. This shelf would be perfect in so many spaces in the home. It is hanging in a bathroom and looks great. You could also use it in a bedroom, hanging in the hallway above a small console table and even in the kitchen.
Floating or hanging shelves are a must have for the home. They are the perfect place to add some character. Adding small mementos, photos and more.
What you need for a DIY Hanging Shelf?
SUPPLIES – A piece of poplar wood from the hardware store, macrame cording and a drill is about everything you need for this project.
This project can be modified to any size you want. You could even make a two shelf option of this project by making knots to hold the upper shelf. So many possibilities!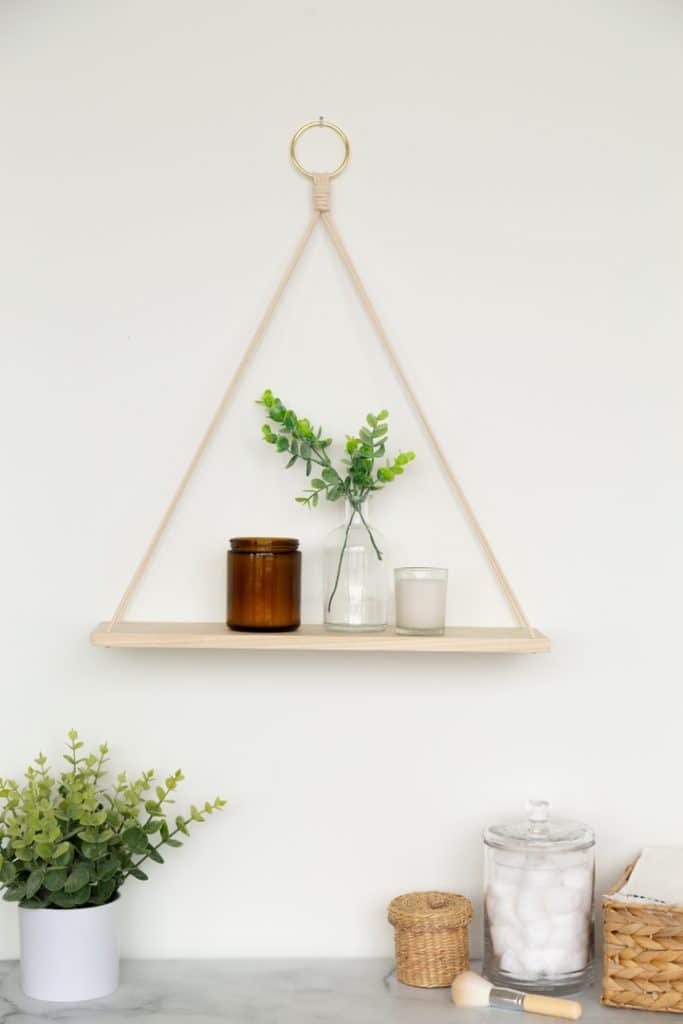 This wood shelf would be so nice in the bathroom. My teenage daughter took this one and has it hanging in her room. She has become obsessed with redecorating her room. We have found a ton of great teen room ideas here.
DIY home projects that are simple, practical and attainable are just how we like them! Here are a few examples of these types of projects:
Favorite DIY Home Projects
Check out some of our favorite DIY Home Projects that anyone can make!

You can find the full DIY Hanging Shelf tutorial at hunker.com.