Looking for a simple craft project for the holidays? Try making this DIY Holiday Felt Garland. We love the look of a mossy green magnolia leaf inspired garland. Perfect for a mantle, bookshelf and more! Take a look.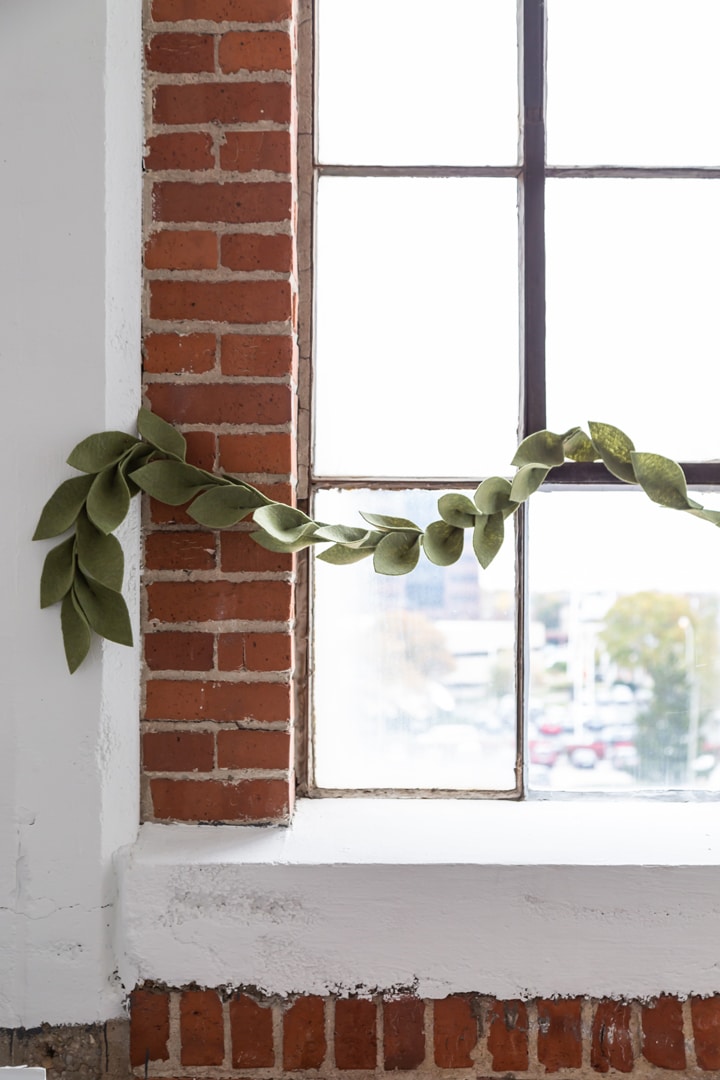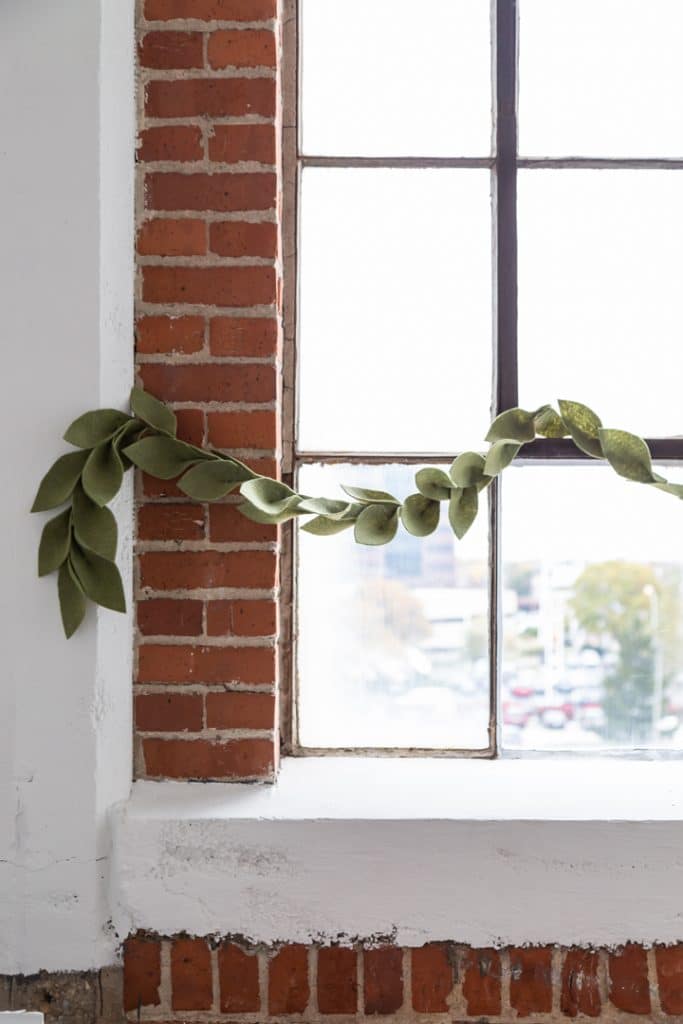 If you are looking for a simple holiday decor crafting project, you have come to the right place! All you need is some felt, a trusty hot glue gun and scissors for this beautiful DIY Holiday Felt Garland.
This felt garland resembles magnolia leaves. We used a pretty moss green color felt that is the perfect holiday shade of green. It goes so well with fresh greenery and faux.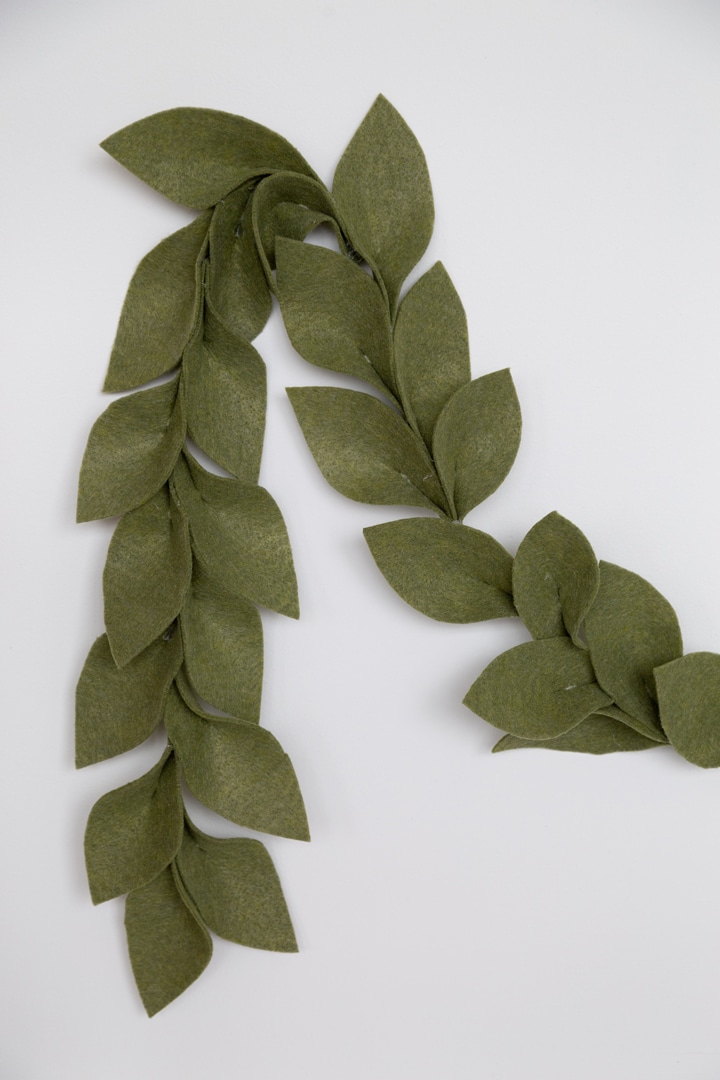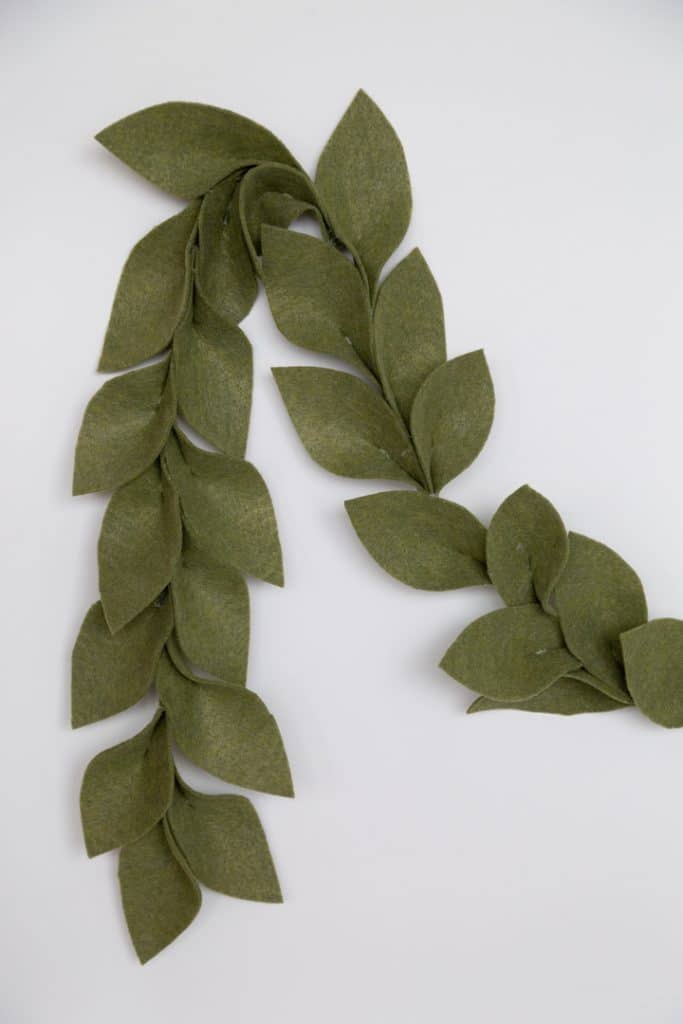 You can hang this garland on window sills or use on a mantel. How pretty would this look on a staircase bannister?
View this post on Instagram
I am tempted to add some felt wool balls for a touch of red or cranberry color. This felt garland will last for years! I have already ordered more felt to make another garland! UPDATE – I made a new one this year and added wool felt balls and am in love with the look!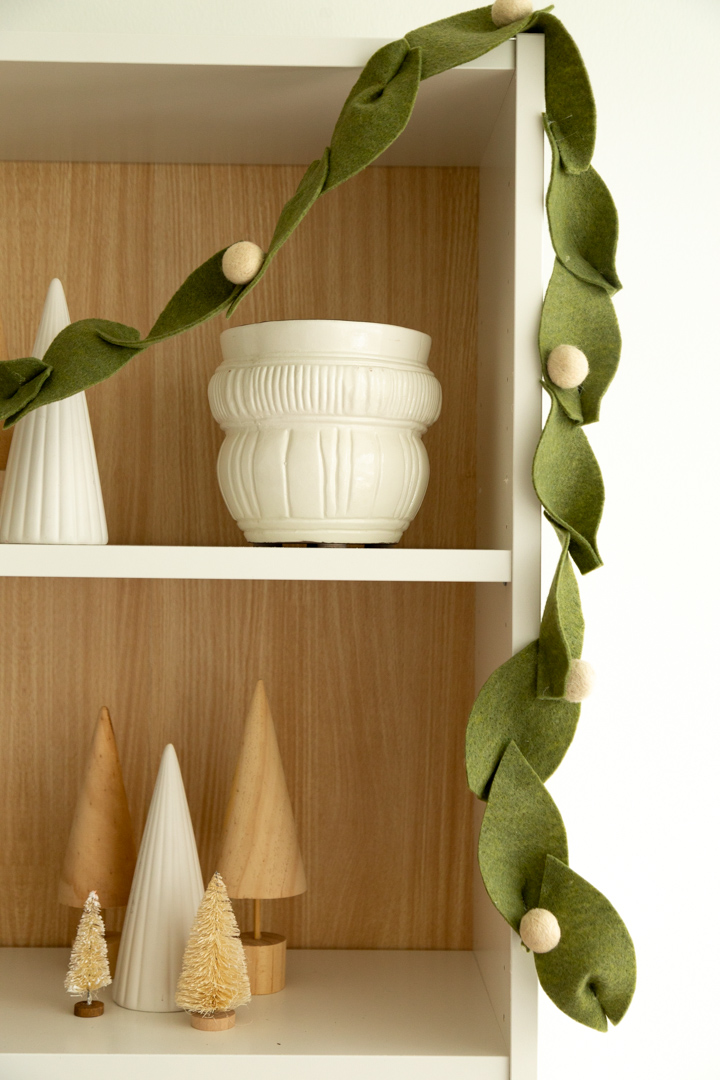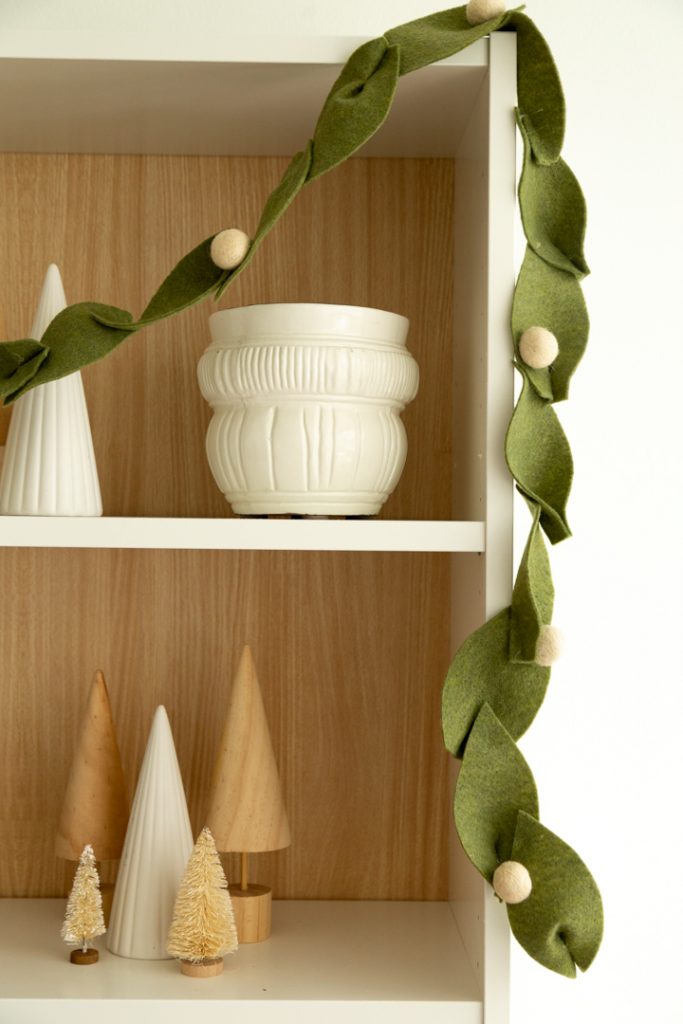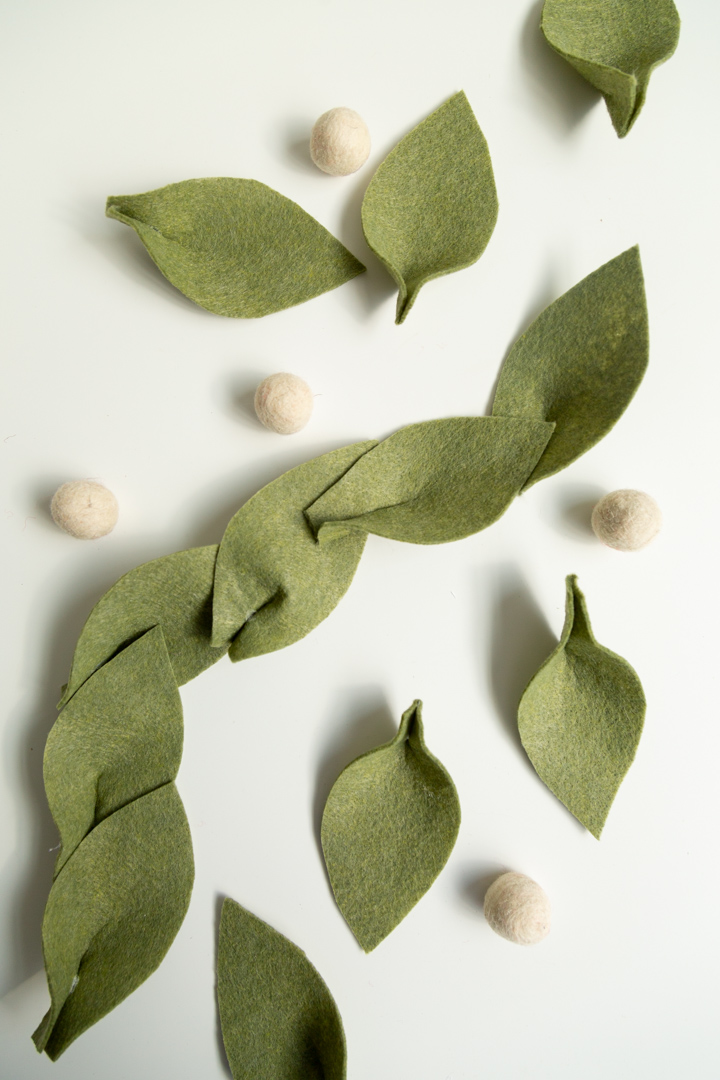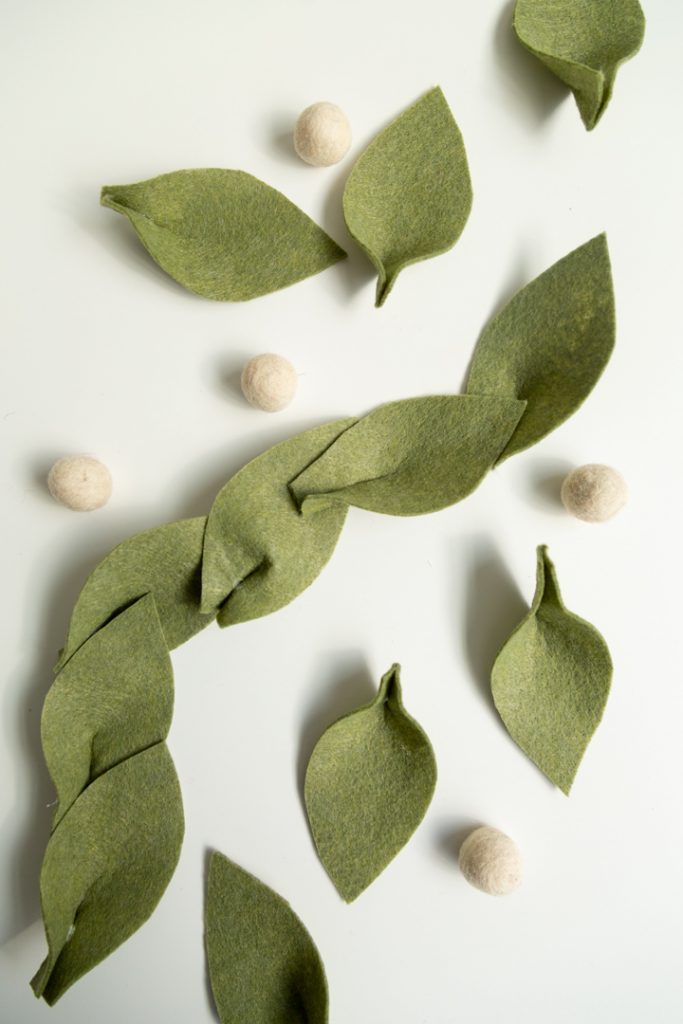 We love creating simple DIY projects for the holidays for our readers. There are so many favorites over the years…. take a look at some fun ideas to add to your "craft list" along with the DIY Holiday Felt Garland!
Favorite Holiday Craft Projects
Check out some of our favorite Holiday crafting tutorials! From wreaths, to ornaments to advent calendars. Enjoy!
DIY Holiday Felt Garland  Supplies
Scissors
How to make a DIY Holiday Felt Garland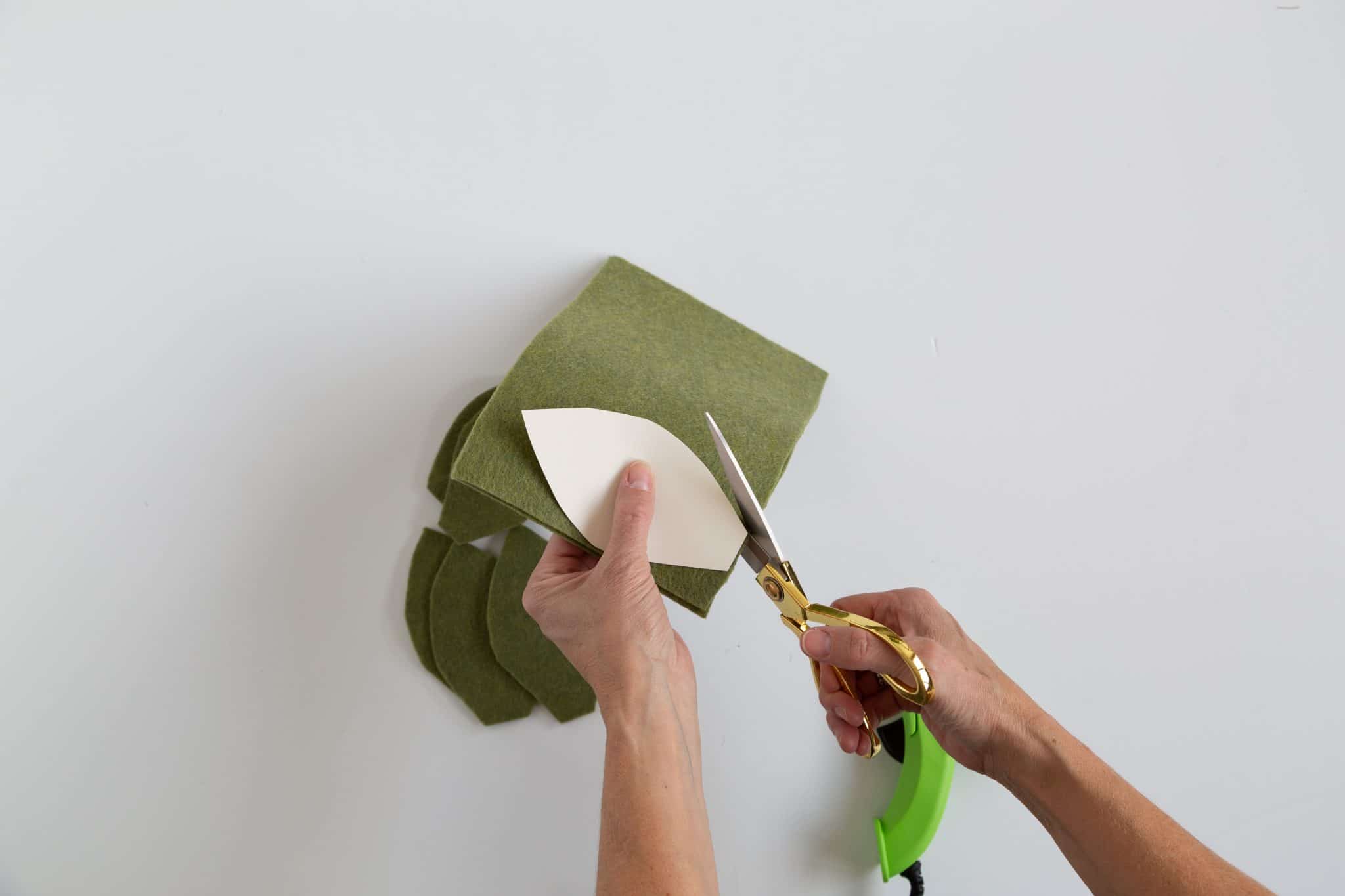 Make a pattern by drawing a simple magnolia leaf pattern. I made a 3.5 inch leaf pattern out of card stock paper. You can make the template as large or small as you like. Then start cutting the leaves!
Tips on making a leaf pattern
Use a pencil when drawing on the leaf. This makes it easier to make changes.
Make sure and have ht ease of your leaf about an inch wide. This will make pinching and glueing together easier.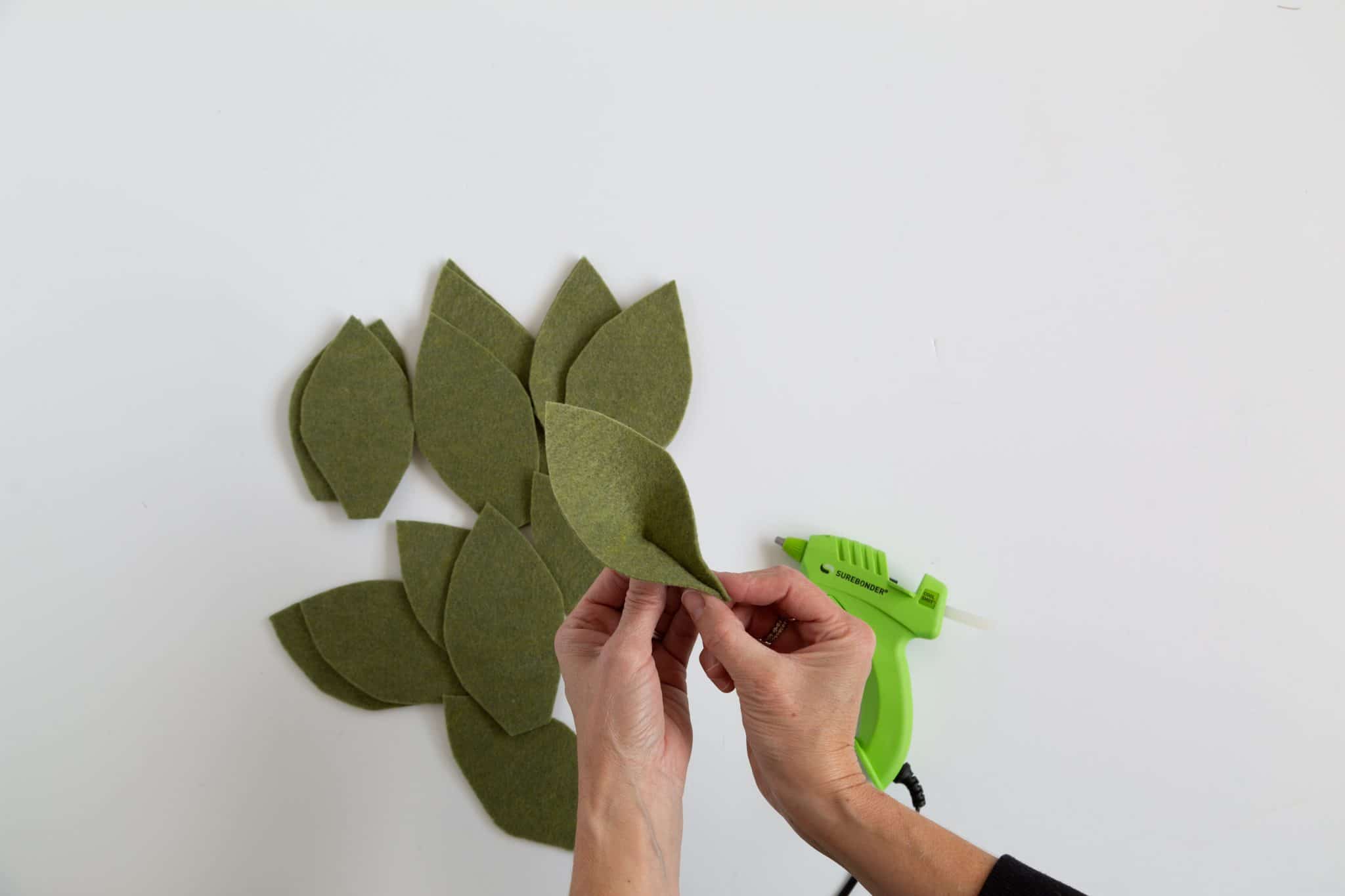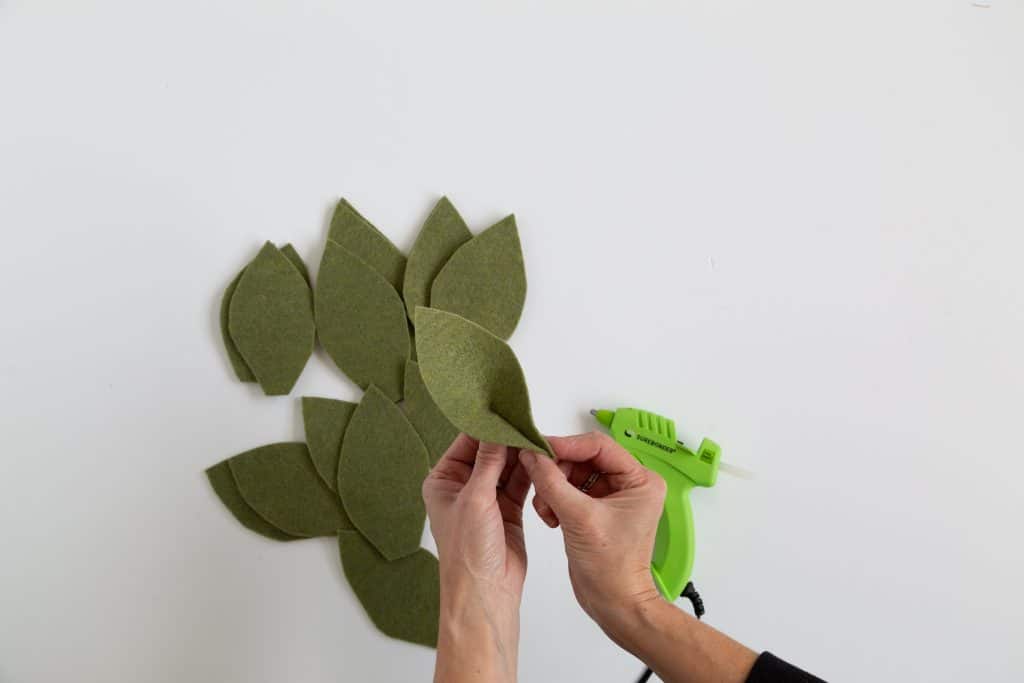 Add a spot of glue to the bottom center of the leaf and press together and hold. Allow to dry for 15 seconds. You are essentially pinching the bottom to give the felt some dimension.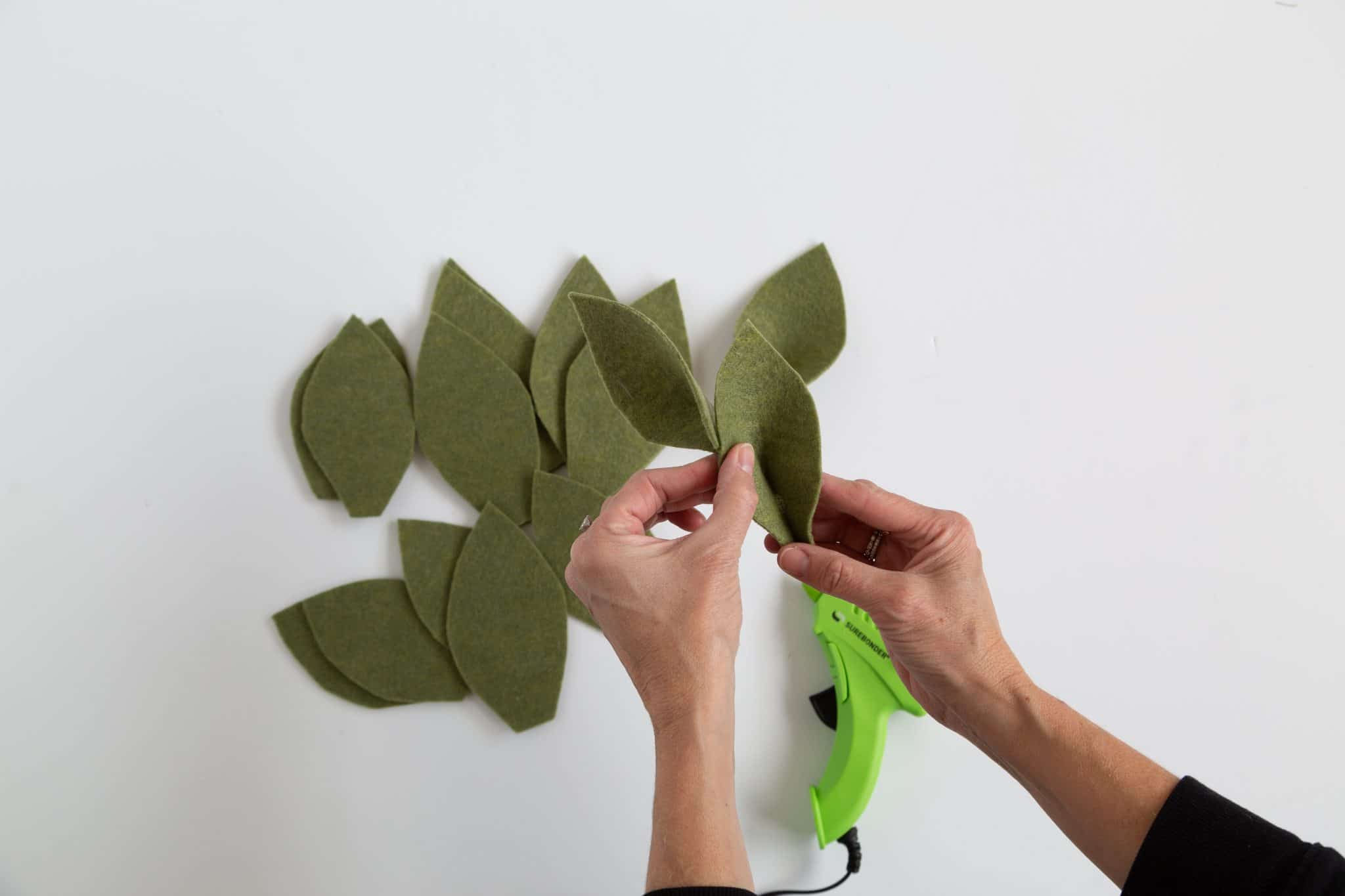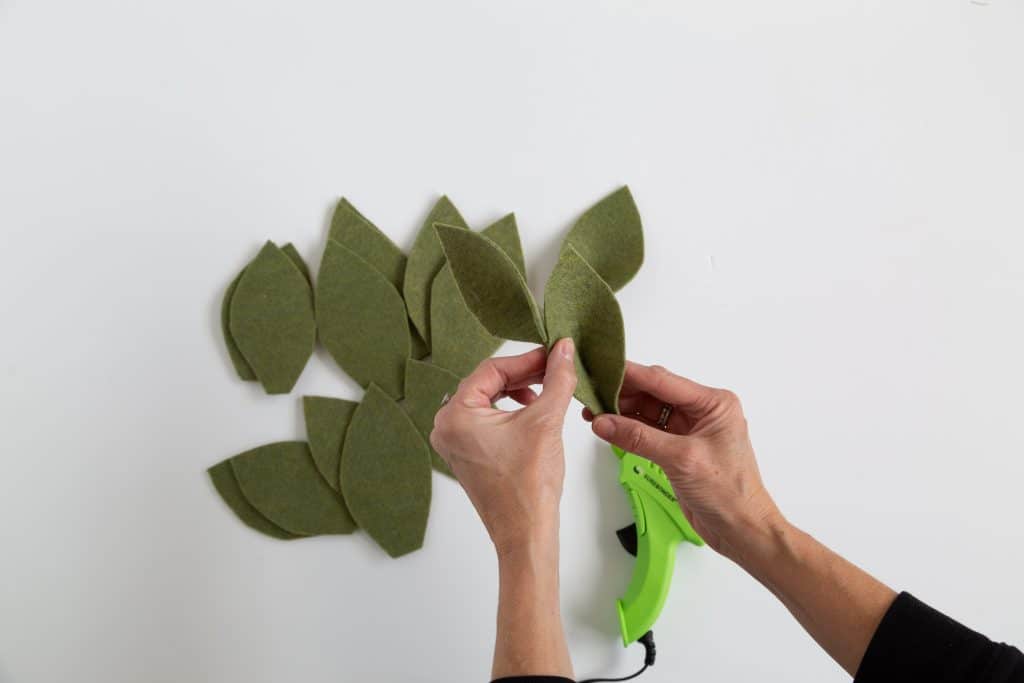 Connect the leaves together by adding glue to the back of one leaf and attaching to the other. Again, hold the two pieces of felt together for 15 seconds to allow the glue to hold.
Continue making and connecting leaves together until you have made the length of garland desired.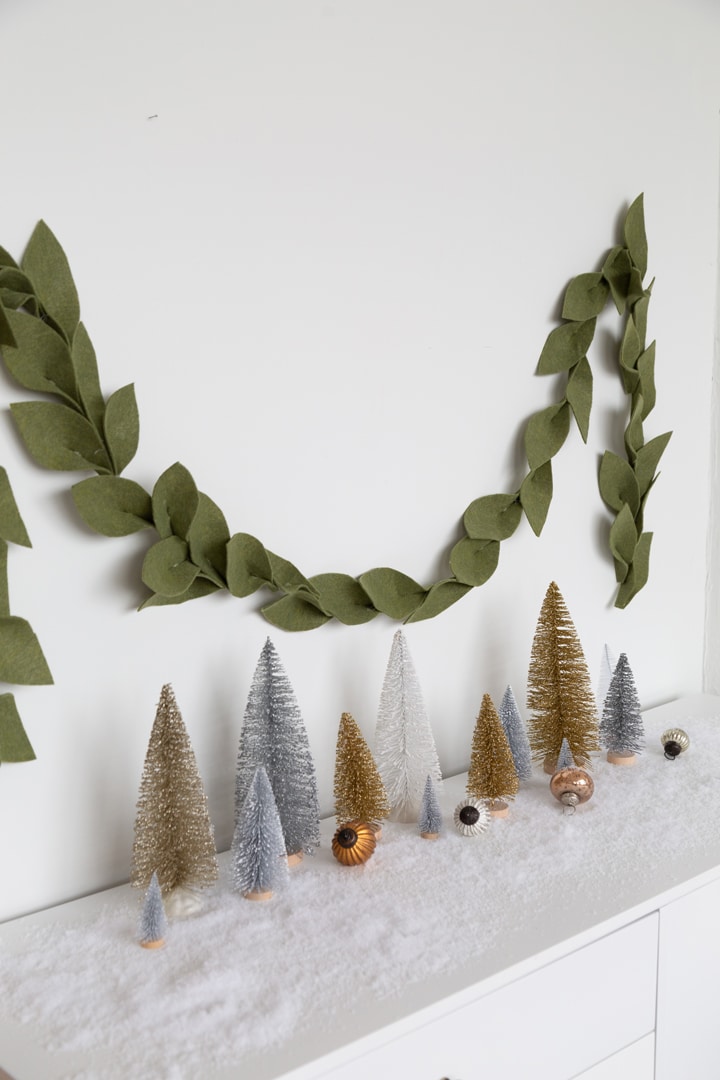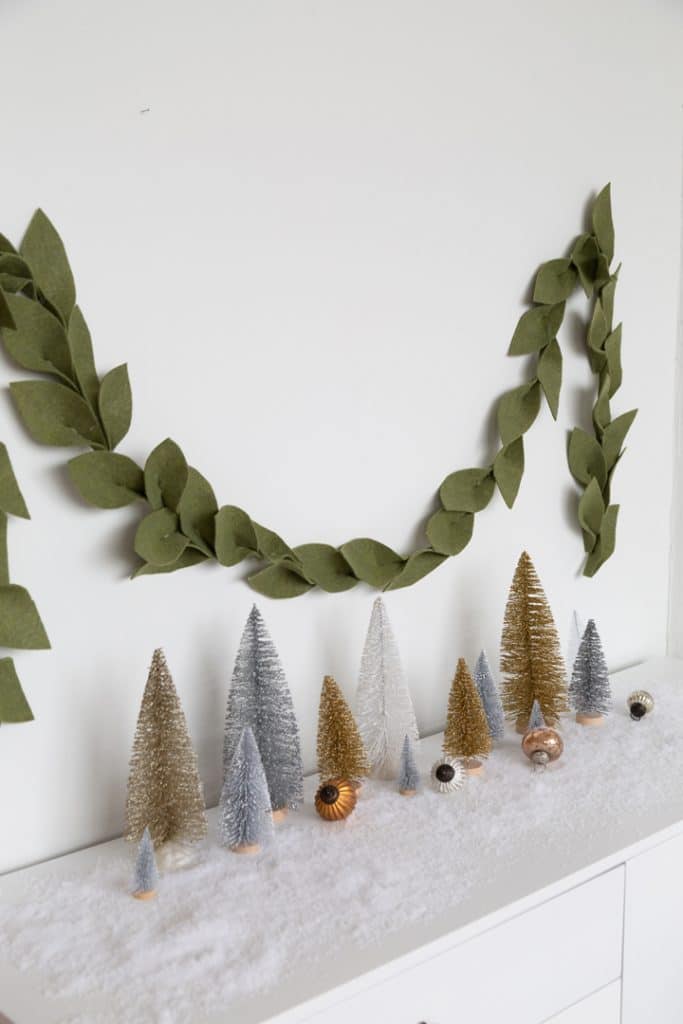 Don't you love how the DIY Felt Garland looks with the Boho stocking we made?