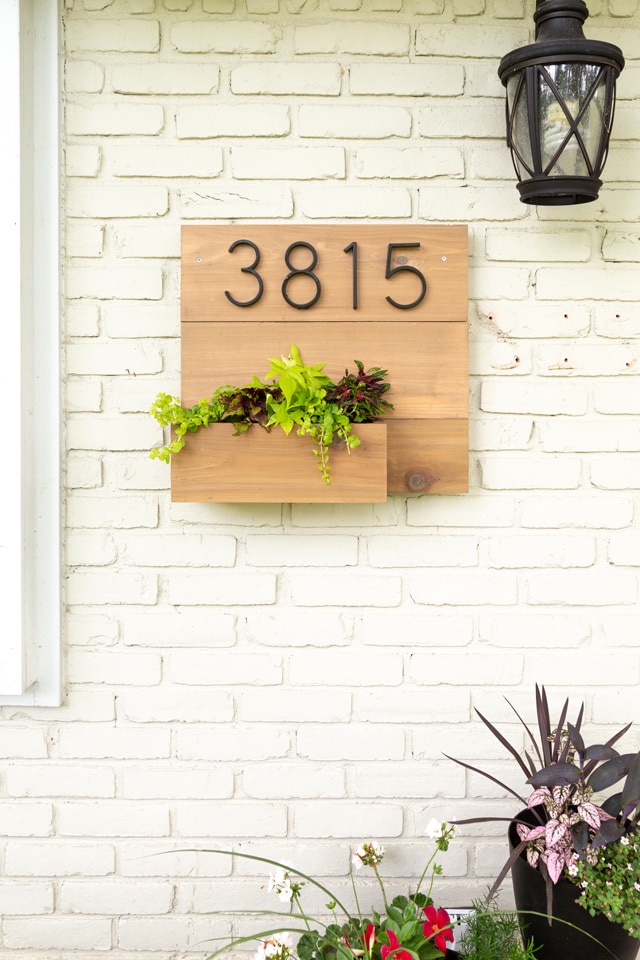 Have you done many wood working projects? There is something so satisfying about taking pieces of wood and turning them into something so useful and well-designed. I am delighted to show you my latest project for Hunker Home, the DIY House Number Planter Sign. You can find the full tutorial in the DIY section of Hunker.com.
The black house numbers and the green and wine colored plants make this cedar house sign look modern. Now you can add whatever kinds of plants and flowers you wish. In the winter, I plan on adding some faux greenery or succulents.
I used cedar wood to create this house number base and planter. It looks wonderful hanging on my house. I've got some neighbors asking for one! This is a great project for anyone that hasn't work too much with wood. You can have the wood cut at the hardware store which makes the project that much easier! Just bring in the list from the tutorial and have to wood cut for you.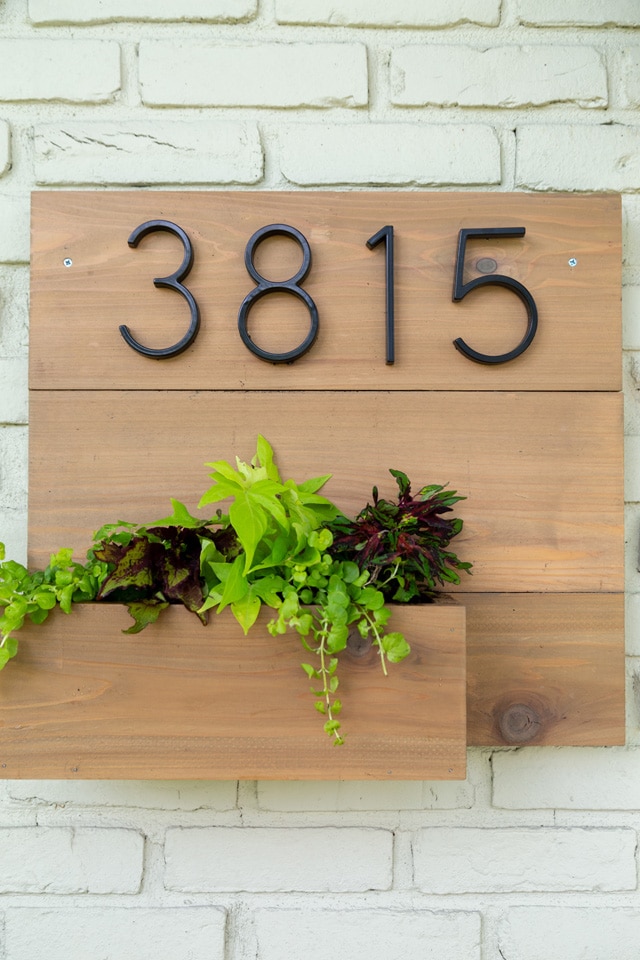 Some other outdoor and plant DIYs you might enjoy:
Hope you enjoy this wood project as much as I did!