DIY Ice Dyed Beach Towels
If you haven't tried this latest tie dye trend, grab your wine cotton things and learn how to make these DIY Ice Dyed Beach Towels using the ice dye method.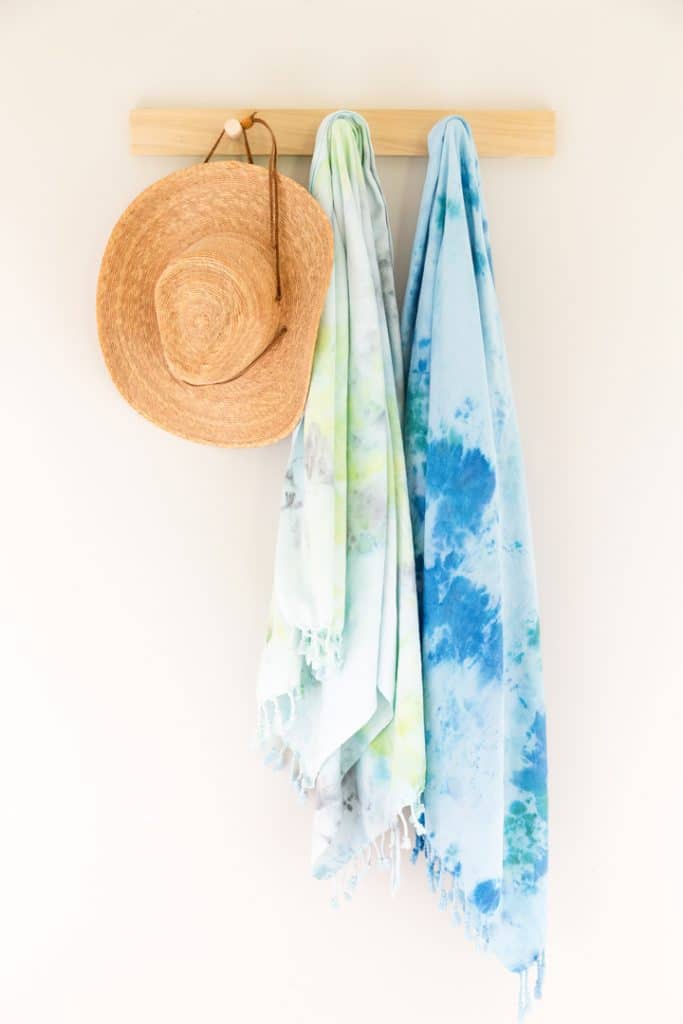 If you haven't tried the tie dye or fabric dyeing method using ice, it is a must-make activity for you this summer! We made these gorgeous DIY Ice Dyed Beach Towels (using turkish towels) and we are officially obsessed with them and everything ice dye.
Ice Dyeing is a method using powdered fabric dye and ice. It is best to use cotton fabric as it holds the dye better. The powder dye goes onto the ice which is on top of the wet fabric. The powder dye "melts" onto the fabric, giving an almost water color effect. It is so beautiful. I love to see how the melting can pull out so many colors within the powdered dye.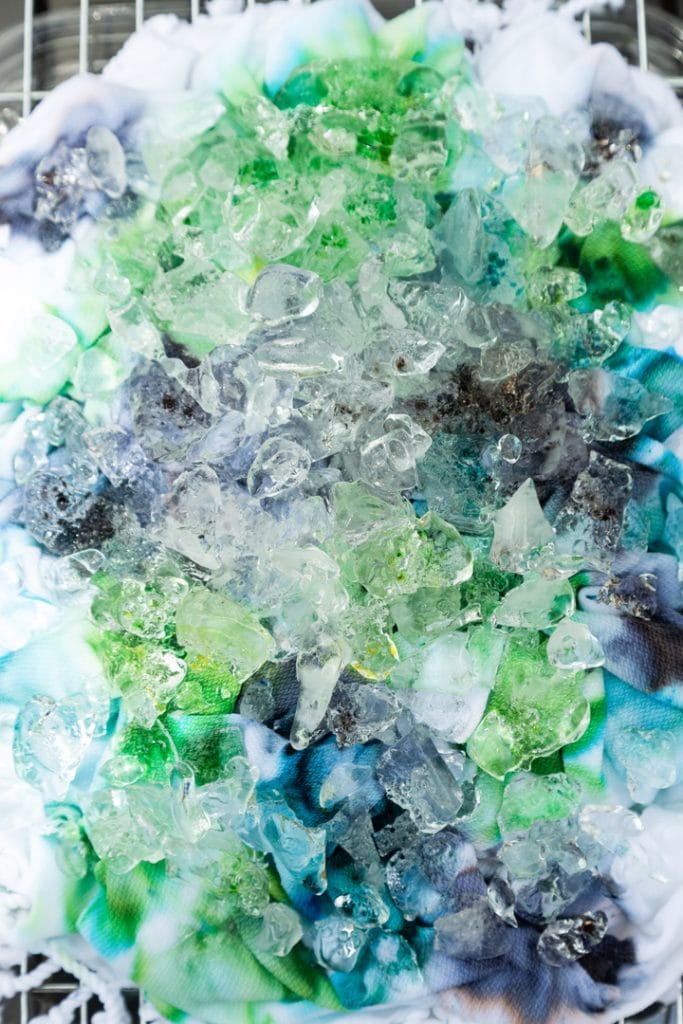 You can find the full tutorial on how we made these DIY Ice Dyed Beach Towels over on hunker.com. We used these 100% cotton white turkish towels that we found on Etsy. The lighter weight towels is so nice to use a towel – use as a towel or sarong!
What is Ice Dyeing?
This is a method of dyeing using ice, (pre-treated) fabric and fabric dye. You can use natural fabrics like cotton, linen, wool, and silk. The fabric is washed and kept damp. Fabric can be pre-treated with salt, vinegar or soda ash (depending on fabric and dye that you use). Then ice is placed onto of bunched fabric and powder dye is applied to ice. The melting ice gives the water color effect as you allow the ice to melt over the fabric completely.
Also check out the Ice Dye Sweatshirts we made last month. We have been wearing them non stop. I have a few more fun Ice Dye projects in the works that I cannot wait to share.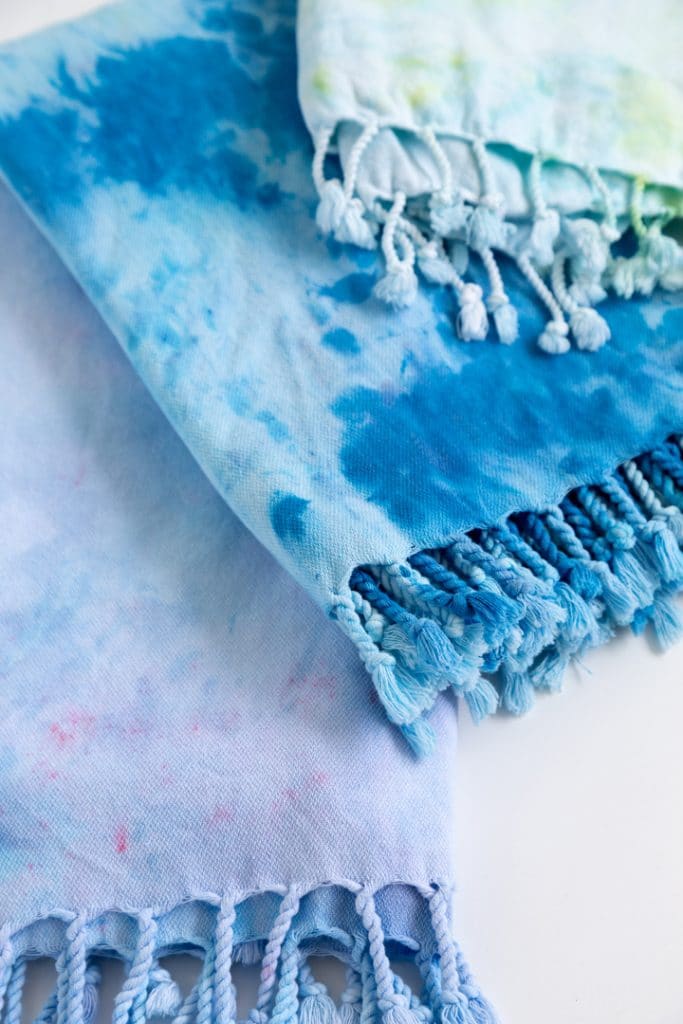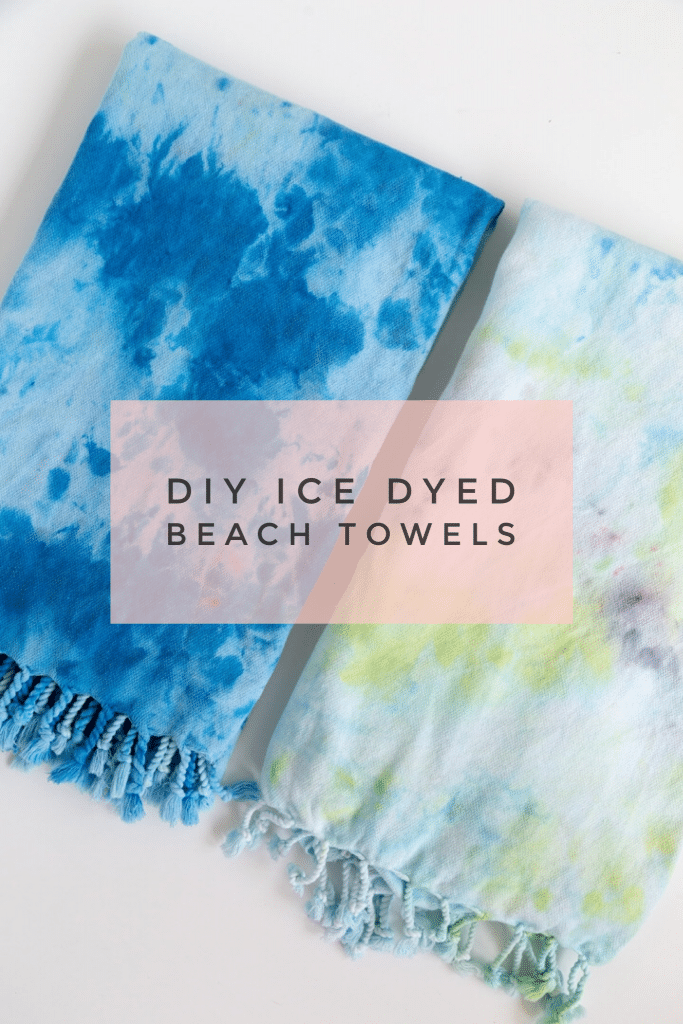 Check out some of our favorite fabric dyed projects that we have made over the years…
Natural Fabric Dye using turmeric