DIY Indigo Shibori Linen Placemats
See how to make these beautiful DIY Indigo Shibori Linen Placemats today!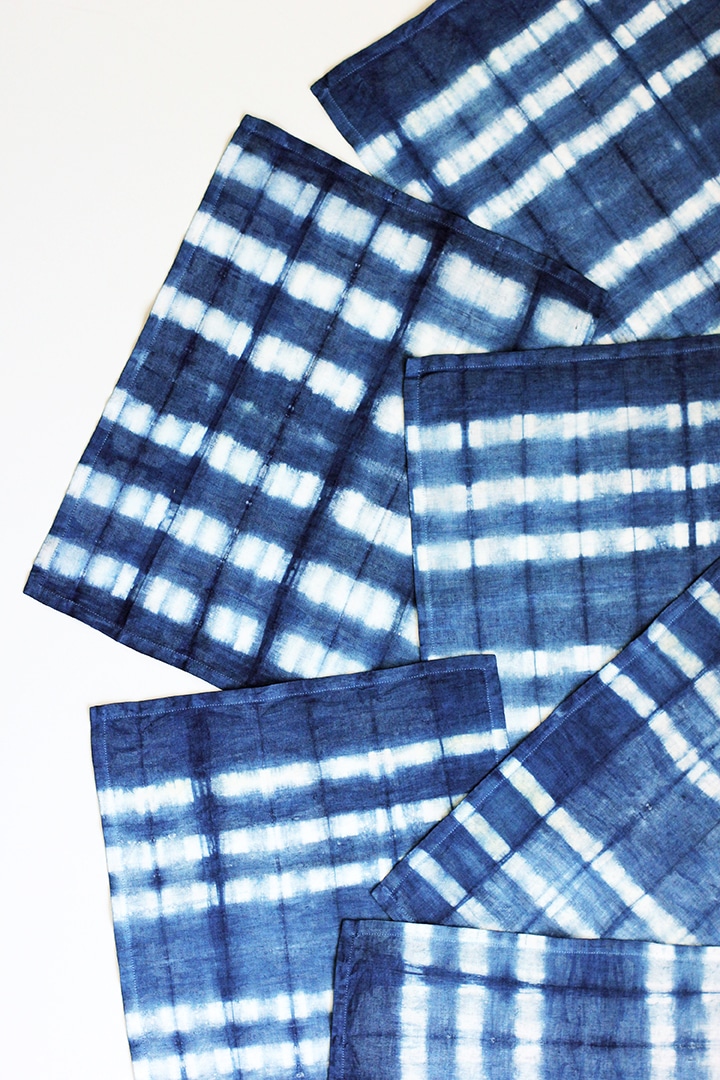 If you haven't heard of Etsy Studio yet, now is the time to head on over for an abundant amount of creative inspiration. We are honored to have created a project for the Etsy Studio blog. The Etsy Studio blog is full of amazing projects created by some of the best DIY and craft bloggers in the business. We are sharing our DIY Indigo Shibori Linen Placemats project on their site.
What is Shibori?
Shibori is the Japanese binding technique. Often times it is used in dyeing fabric using natural indigo dye. You can use blocks, clothespins, rubber bands, twine and needle and thread to create amazing patterns using the shibori technique.
We love using this method when creating designs in fabric dyeing projects. Like these cloth napkins(we even make them in pink as well as indigo)!
This is the perfect project to try the Japanese dying method called shibori. You can order the linen placemats and indigo kit from Etsy Studio, grab some supplies at the hardware store and you are ready to go. We shared a striped pattern technique using a long accordion fold, paint sticks and rubber bands. We love using natural linen fabrics with indigo dye as the texture really picks up the deep blue of the natural dye.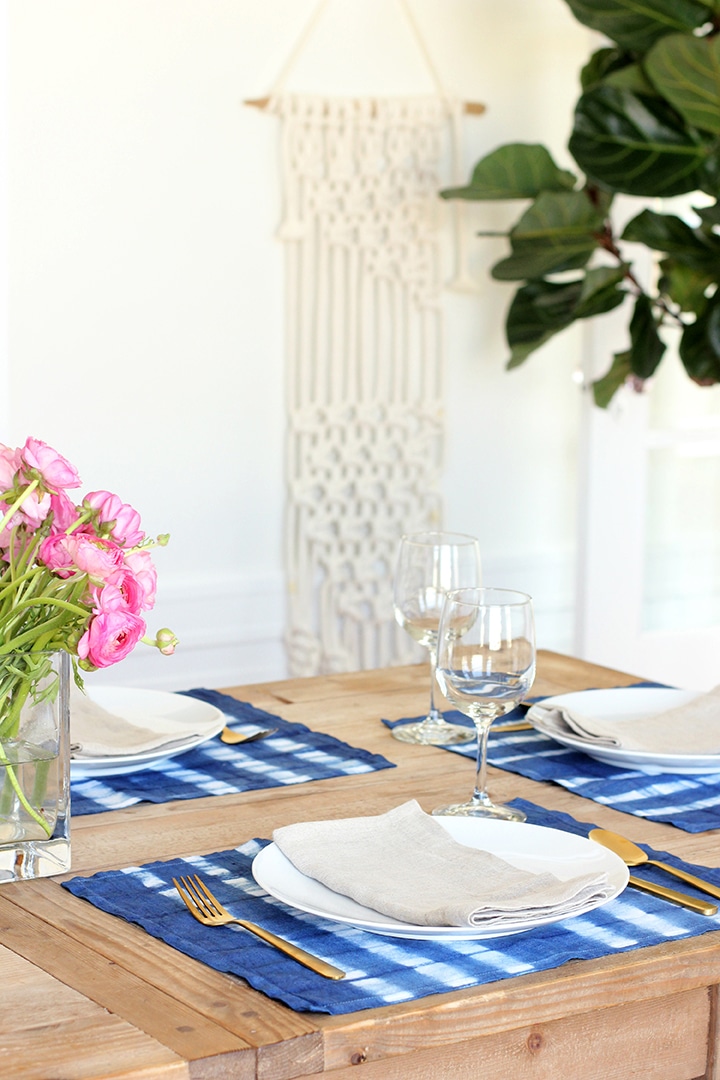 Photos by Sara Albers.