DIY Leather Envelope Clutch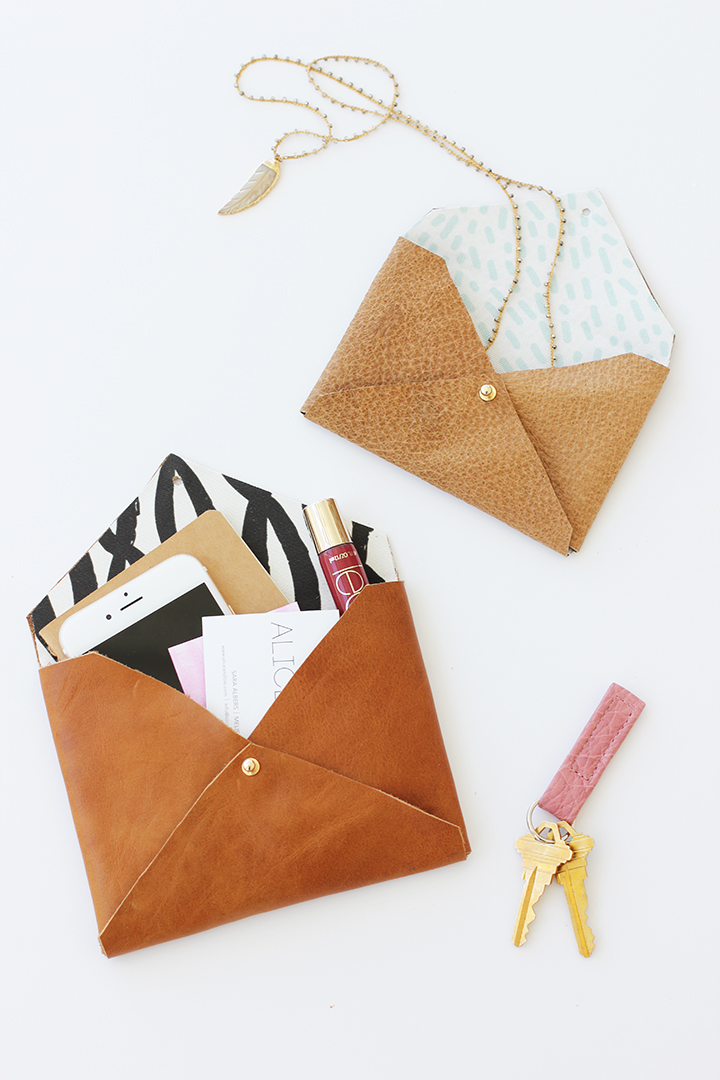 In my quest to completely finish unpacking, I was sorting through my notebook collection (yes, collection). I found an old envelope style card stock journal and knew I wanted to make something from this technique. So here we have the beautiful DIY Leather Envelope Clutch tutorial!
I had some leftover leather scraps from my friend Heather and I knew I had found my next no-sew project! I also have "borrowed" her leather for these projects; Leather Hair Clips and the No-Sew Rope Basket.
I made a few different sized leather envelope clutches using the envelope method. The larger size fits an iPhone 6. The smaller size is a perfect business card holder or jewelry case. Read more for the full tutorial. Wouldn't these make the perfect gift for girlfriends?
Read more for the full tutorial for this DIY Leather Envelope Clutch…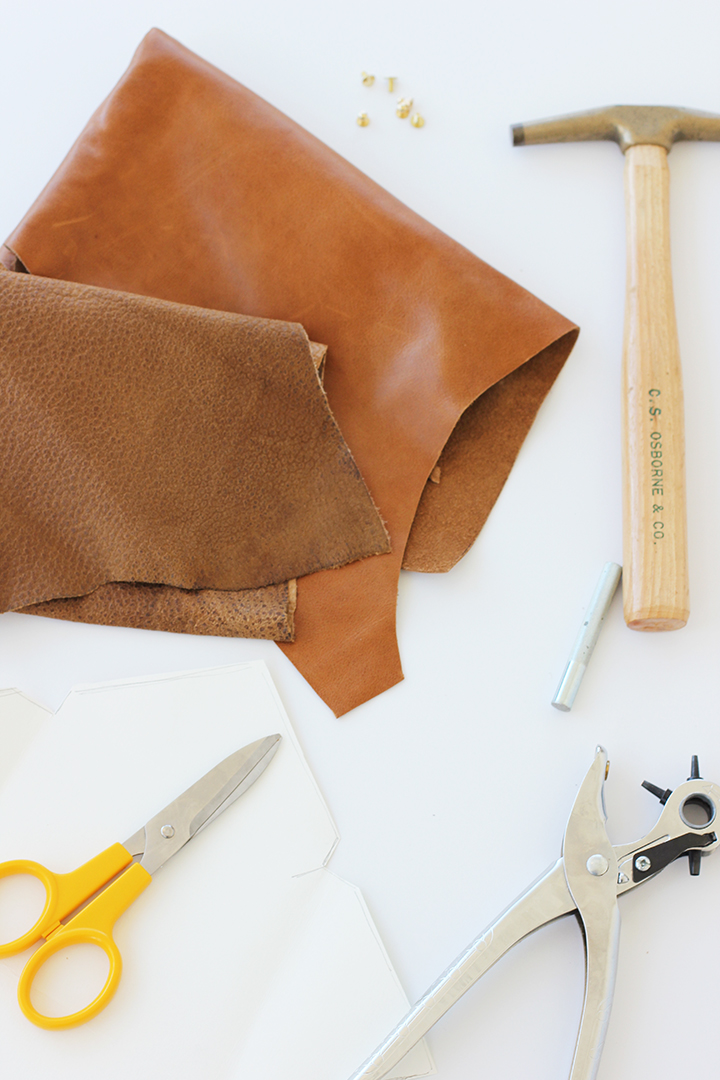 DIY Leather Envelope Clutch Supplies
leather
Brass stud screw backs
printed cotton fabric
Fusible appliqué paper
sharp scissors
Leather hole punch

How to make a Leather Envelope Clutch
Step 1. Print the template. For the 3.5 in x 5 in small clutch, trace the template on the backside of the leather. For the 4.5 in x 6 in large envelope clutch, print two copies of  template, cut and tape together. Note: cut the templates to the edge of paper.
Step 2. Cut the leather using leather shears or sharp scissors. Mark a spot on the corners where the hole punch will go. You want the holes to match up when folded together.
Step 3. Next, get the fabric ready for lining the inside of clutch. Using the template, trace the portion of the top of the envelope onto the wrong (back) side of fabric.
Step 4. Remove a side of the fusible appliqué paper and place on the back side of fabric and iron.
Step 5. Place the sticky side to the inside of the leather clutch and iron using low heat.
Step 6. Using the leather hole punch, punch a hole in each corner. Make sure to line the holes up by folding the corners into the middle. Start by folding in the right side, left side, bottom to top.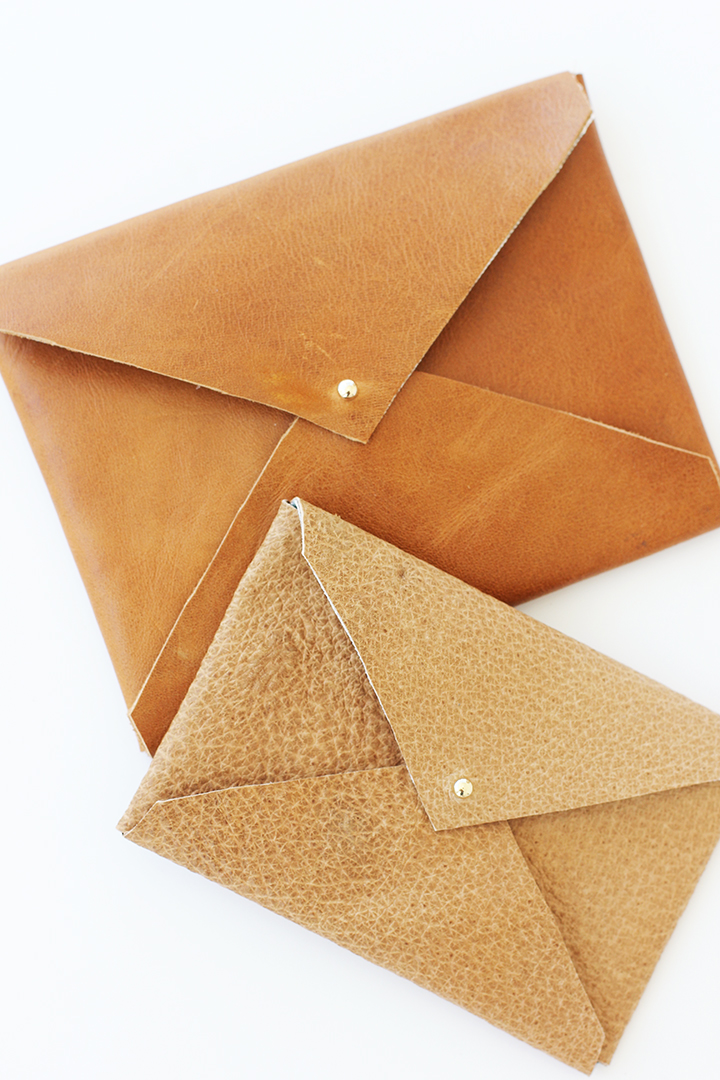 Step 7. Place the screw back on the backside of the right corner. Place the left corner on top. Next the bottom corner on top of screw back and finally the top corner.
Step 8. Screw the top (stud) of screw back on top. You are finished with your leather envelope clutch.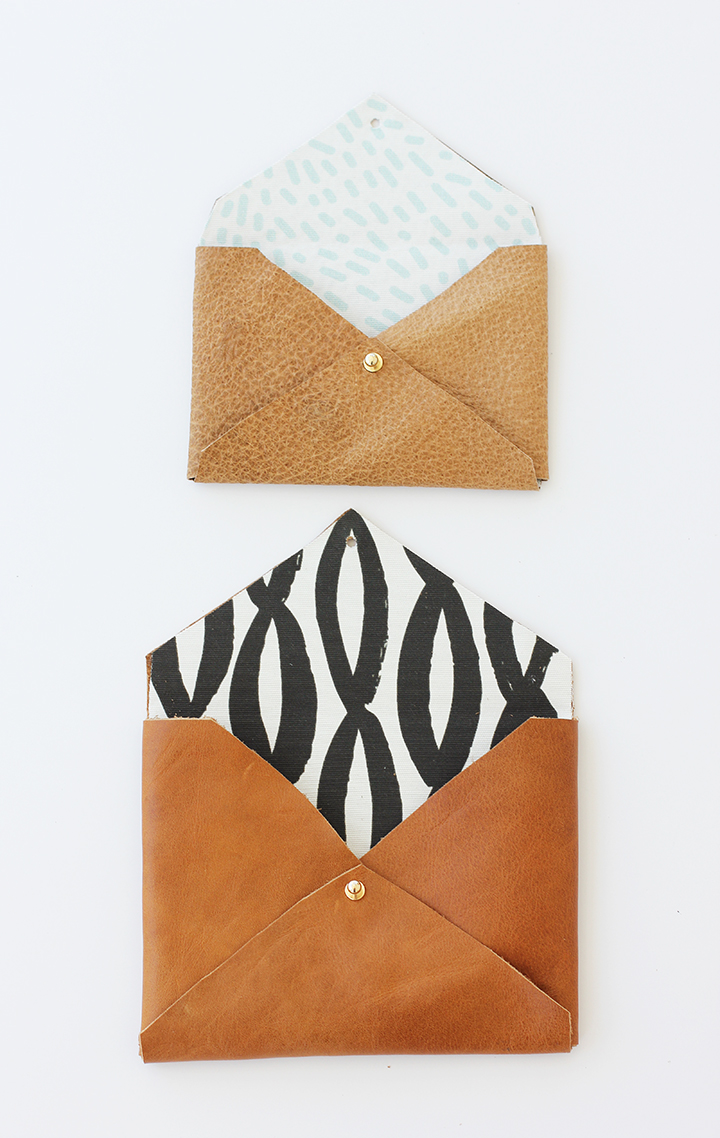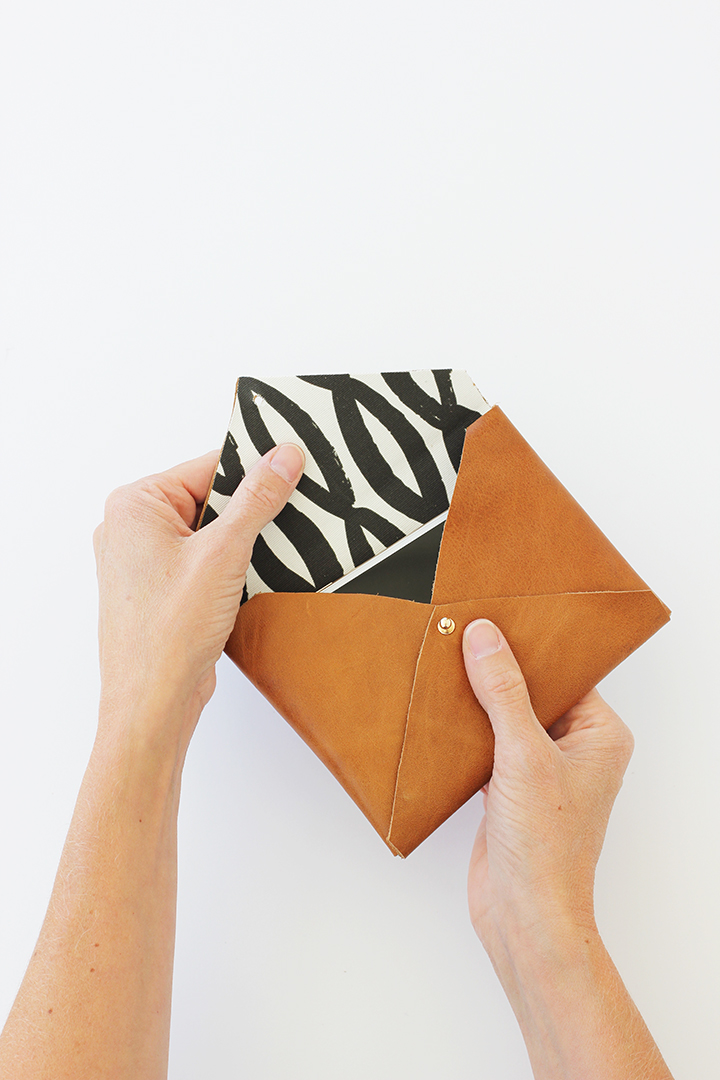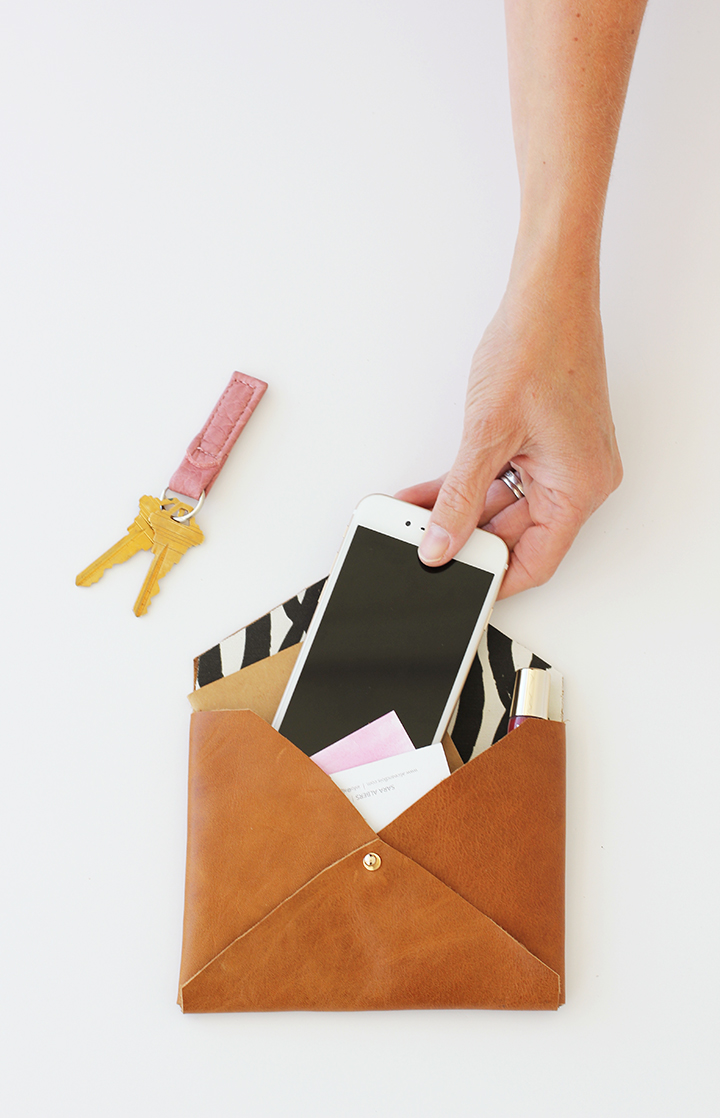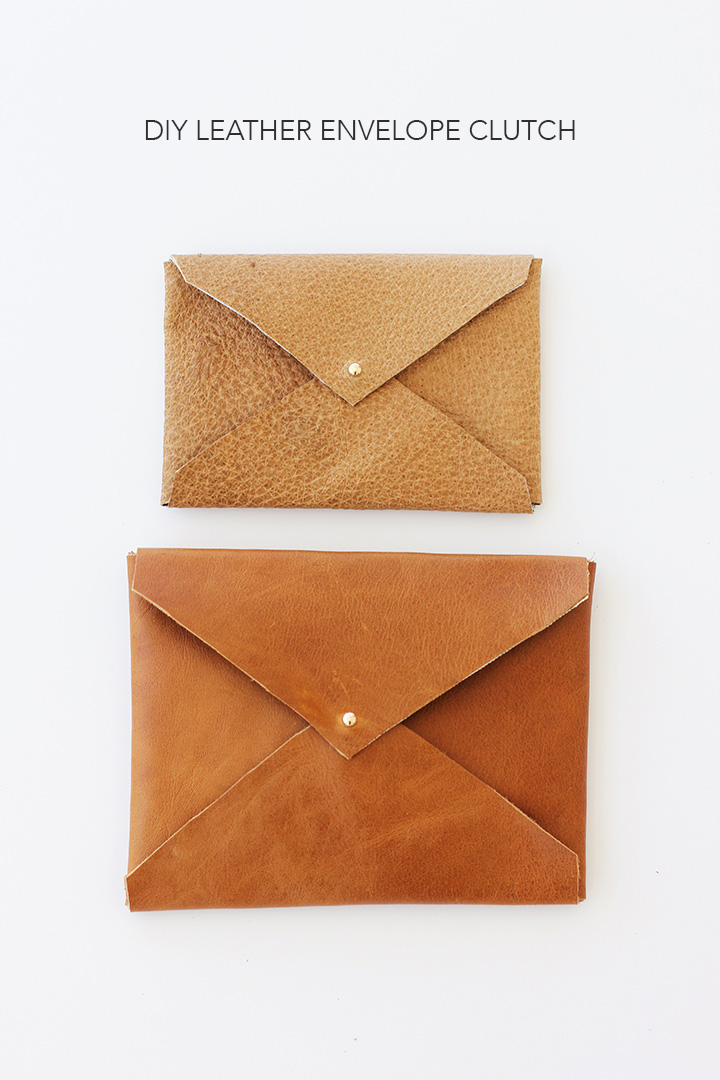 Photos by Sara Albers.