We've had a lot of summer birthdays lately and I wanted to create a handmade gift tag that screams sweetness. So, of course it had to be macarons, right? These DIY macaron stamps work so well on gift tags, or you could use them to make your own wrapping paper or stationery. If you haven't made DIY stamps with foam sheets before, you're not going to believe how easy they are. You have to try the DIY watermelon stamped wrapping paper we made recently.
Read more for full DIY Macaron Stamp tutorial.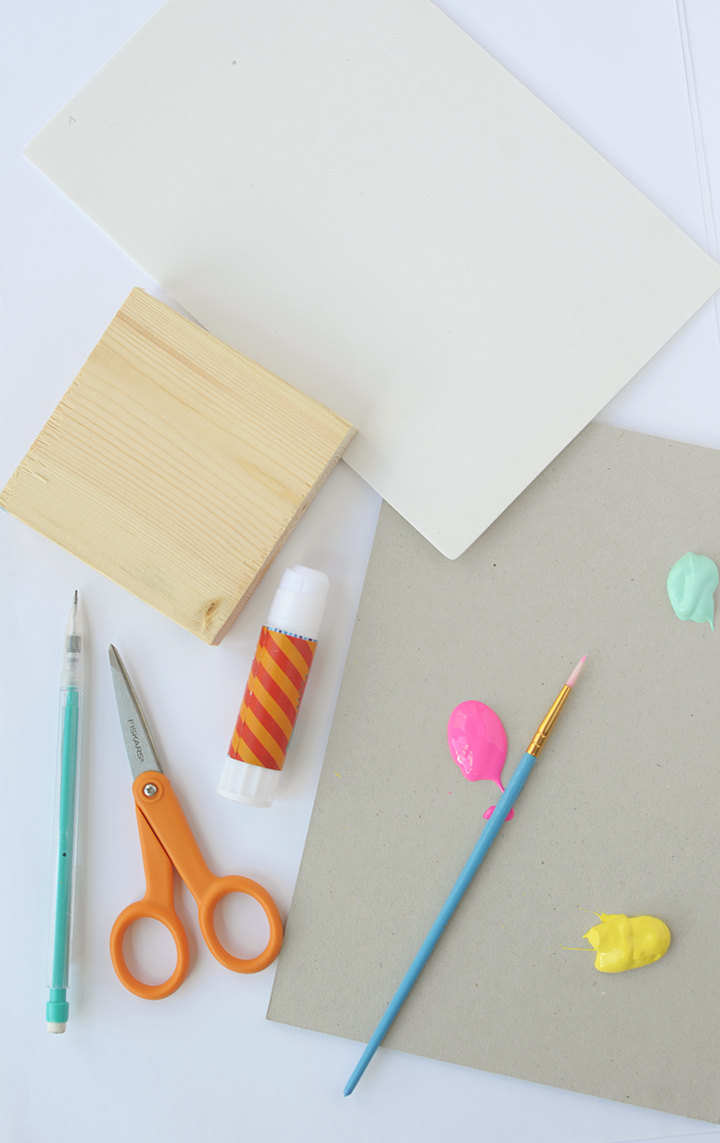 Supplies: foam sheets
, wood block, scissors, glue stick, pencil, acrylic paint or stamp pad, paintbrush, cardstock
Instructions:
1. Draw your macaron shape on foam sheet.
2. Cut out shape.
3. Glue shapes to wood block. Press firmly to make sure it is secured.
4. Brush watered-down acrylic paint on foam stamp and then stamp away!
Here's a tip for you when stamping. Make a mark with pencil on the front side of your wood block where the center lines are. This helps when stamping. And how cute would these gift tags be on an actual box of macarons?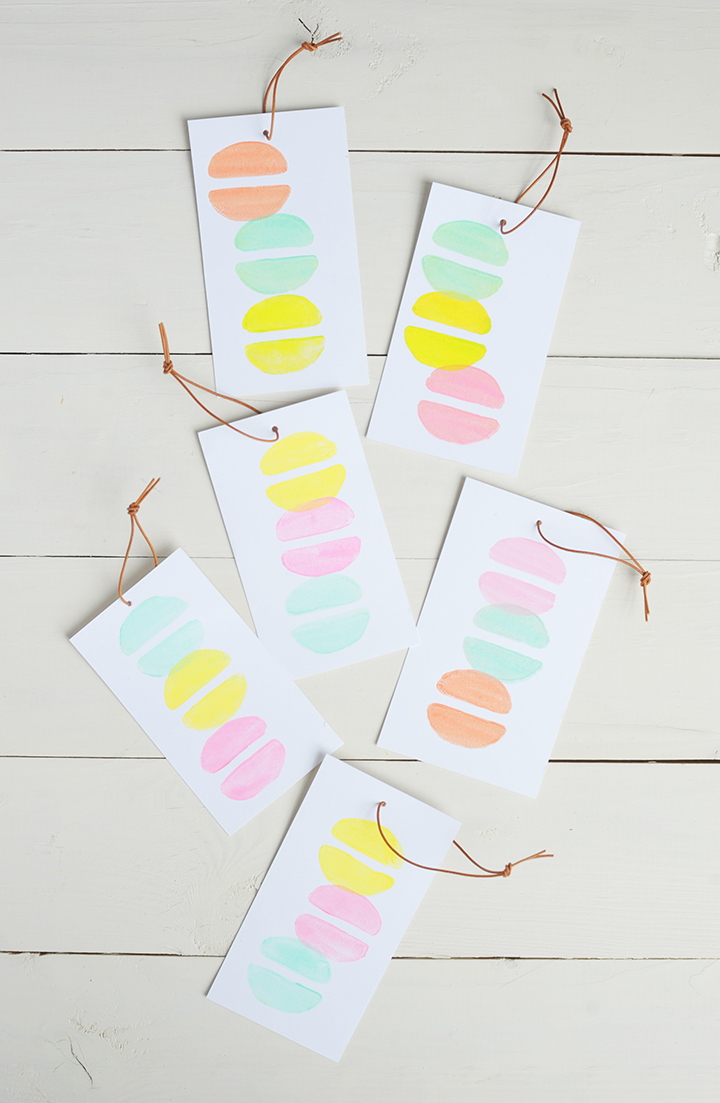 photos by melissa fenlon. all rights reserved.