DIY Mini Box Advent Calendar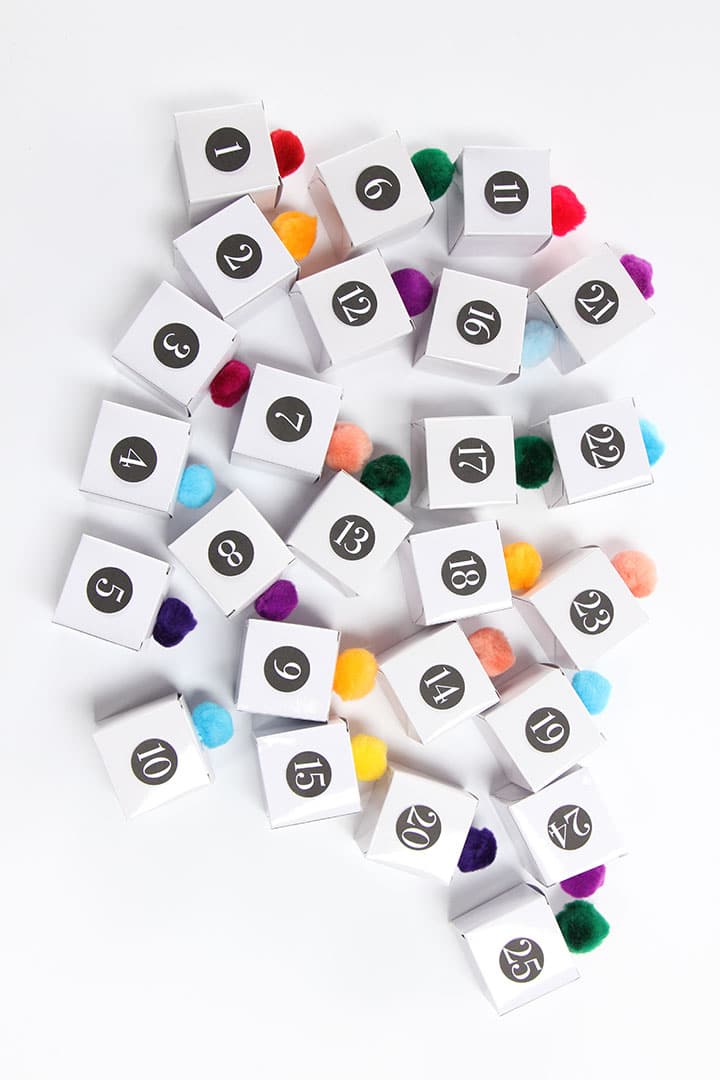 This is our first of a few Advent Calendar Ideas that we will be sharing over the next couple days. December 1st kicks off the true holiday season. The kids just love the daily little treats and surprises that come with a daily Advent Calendar. We will be sharing an update to our Random Acts of Kindness calendar as well this year. The DIY Mini Box Advent Calendar we made with mini treat boxes from Oriental Trading. Add some colorful pom poms on the top with our printable numbers to adhere on the front how the box for the perfect little Advent boxes. Fill with little treats and prizes for a daily surprise. Head over to Fun365 for the full tutorial.  This Advent Calendar is so easy to put together – just a little glueing and filling the boxes with treats. ow simple is that?
Photos by Sara Albers.