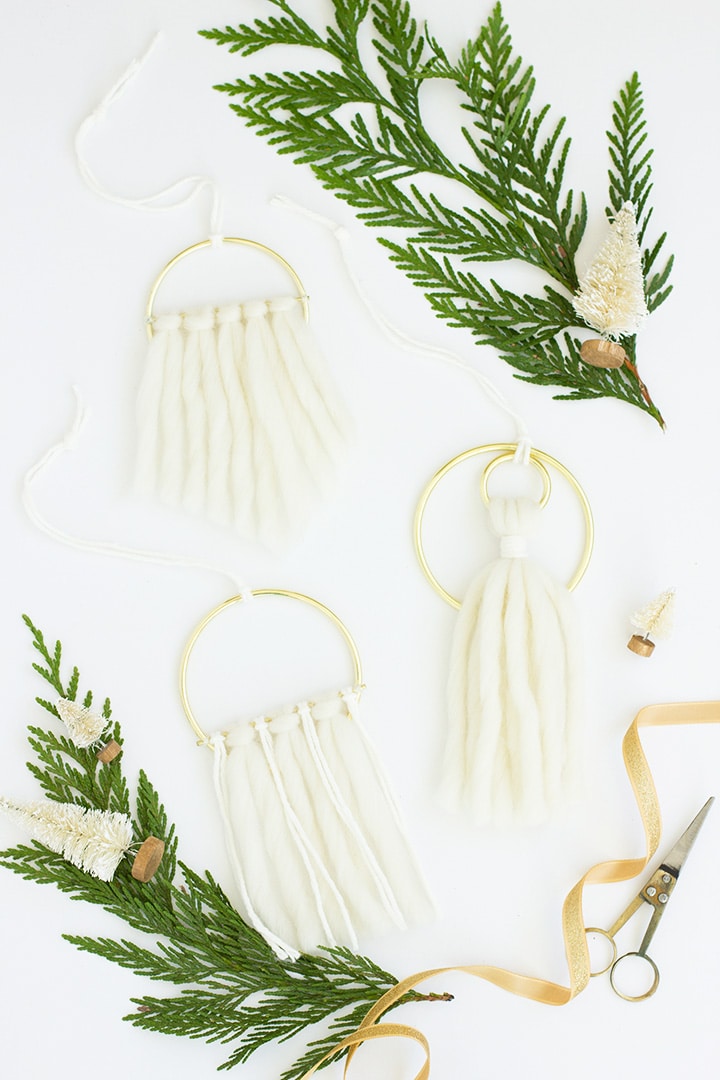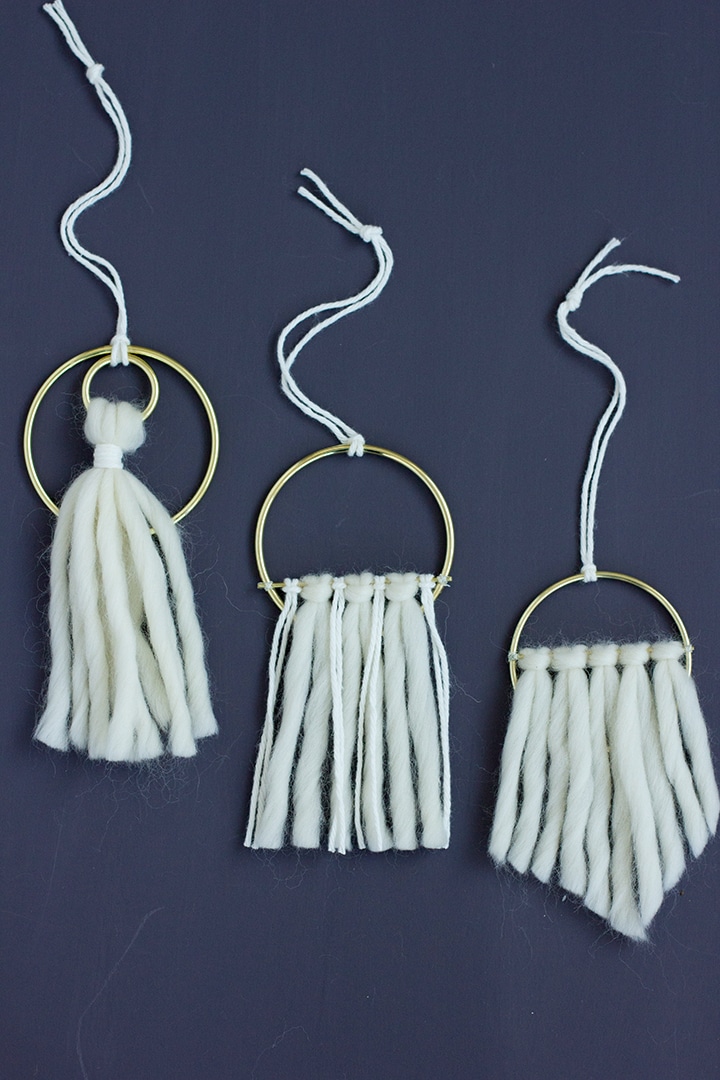 We have been somewhat obsessed over the simple wall hangings we have been seeing all over the place. Anywhere from local boutiques to craft fairs to friend's home decor. So we of course, had to create our own. I spent some time finding just the right materials at my local hardware store and craft supply store to keep the project simple an cost efficient. These DIY mini wall hangings will make the perfect holiday gift for friends. I am also excited to hang them on my tree as ornaments.
Read more for the full tutorial for our DIY Mini Wall Hangings…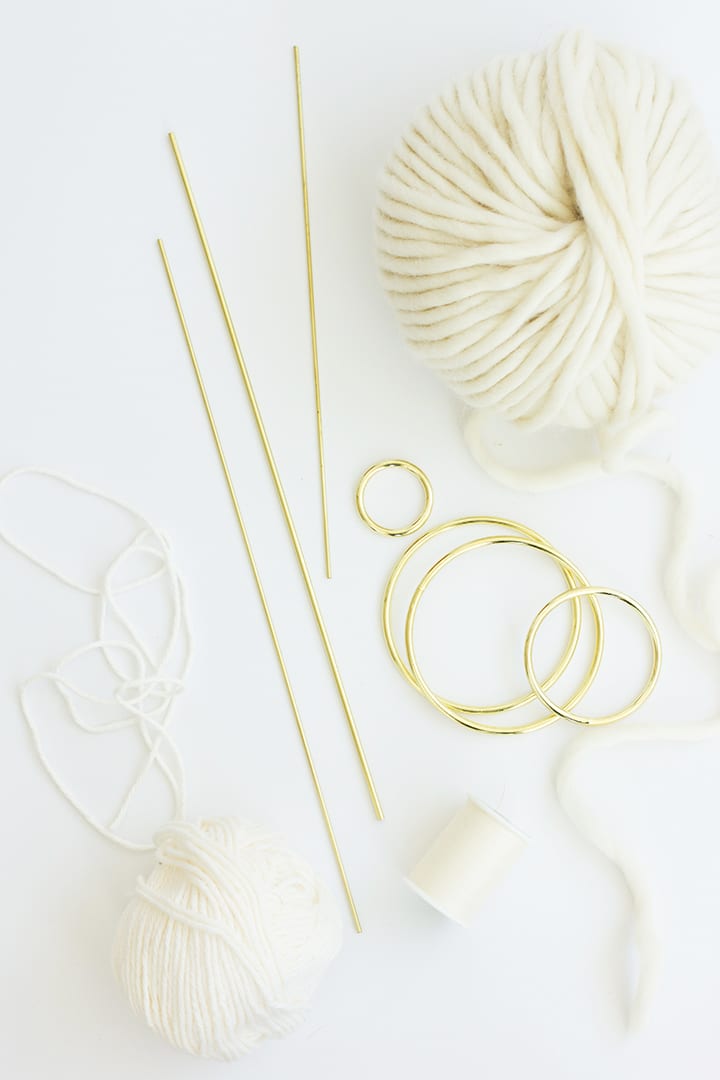 Supplies
3 inch Brass rings (this is a multi sized pack)
Brass rods (this is a variety pack, I used the .072 in size)
Thread
Scissors
Hack saw (to cut brass rods)
Steps
Cut the brass rod to length of brass ring diameter. I used a 3 inch ring, so I cut the rod to 3 inches. Measure the rod based on where you want to place the rod. For instance if you want the rod to be centered, cut at 3″. If you want the rod to be on the bottom third, cut at 2.5″. I used a hack saw to cut rod (be careful!) Use quick dry glue to attach the rod to the ring.
Using thread, secure the rod onto the ring by wrapping thread repeatedly around the ring in an "x" pattern. Tie in a tight knot on back side. You could skip the thread and use a super glue to secure the metals together.
Cut yarn in 10 inch pieces. Fold the yarn in half and place under the rod.
Pull the two end through the loop to create the knot. Cut the ends in an angle or keep symmetrical.
You can add different types, weights and colors of yarn. I stayed with a natural off white color.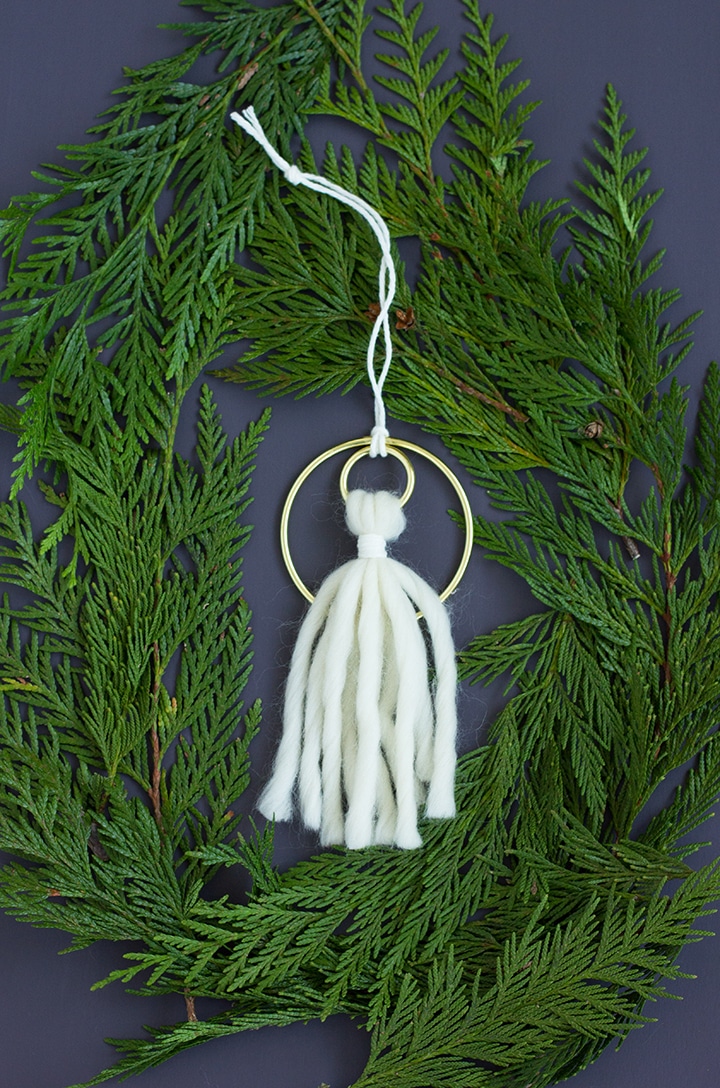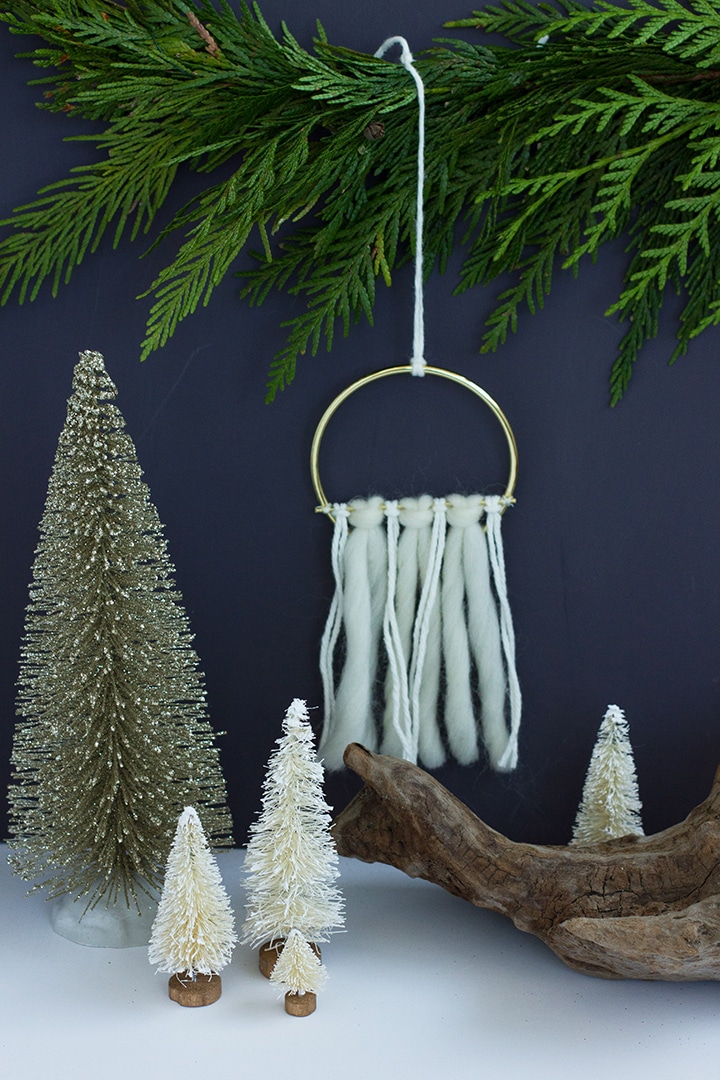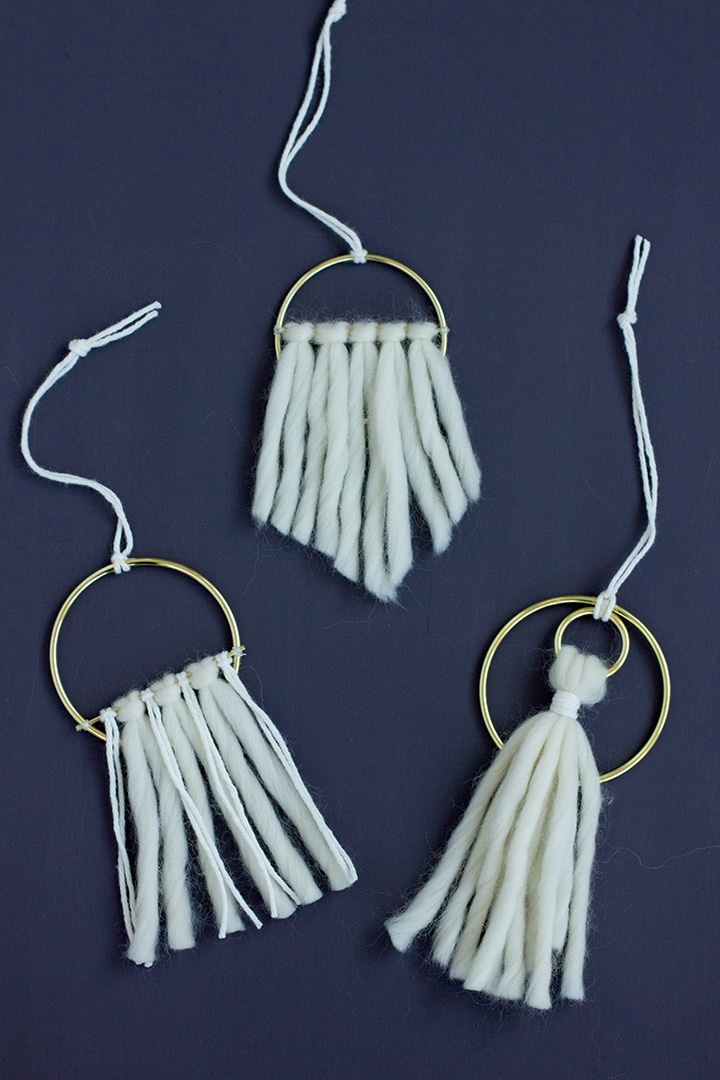 Photos by Sara Albers.