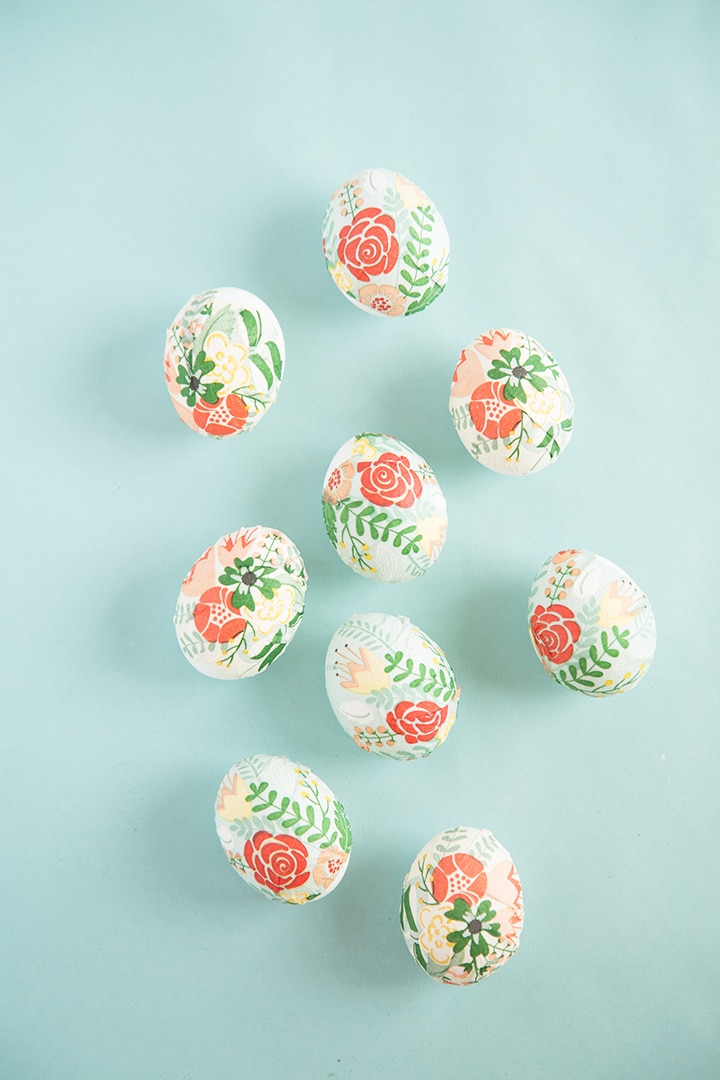 Floral paper napkins plus Mod Podge plus eggs. Our latest Easter project for Fun365 uses these three things to make something magical. Did you know that you can use patterns from paper napkins to adhere onto eggs for the most stylish Easter eggs around?! We opted for a beautiful floral patterned paper napkin, but you could use any patterned napkin. Head over to Fun365 for our full tutorial on how to make DIY Mod Podge Paper Napkin Easter Eggs.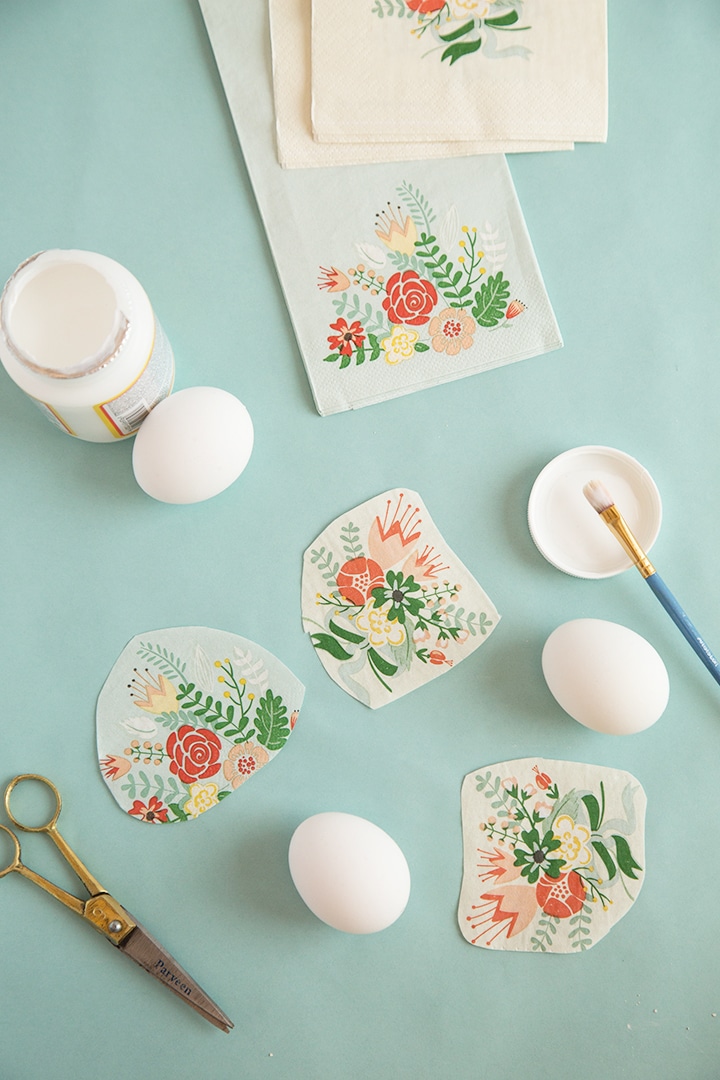 Looking for more inspiration for unique Easter eggs? Try some of our favorites: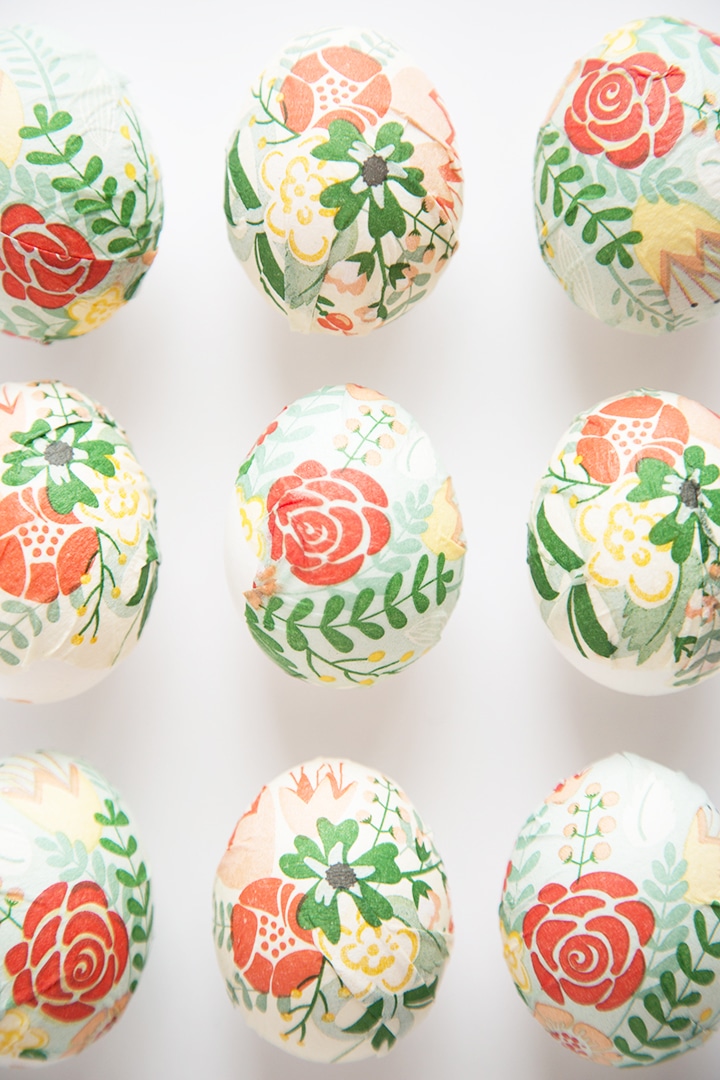 Photos by Sara Albers.