DIY Moon Phase Clay Ornaments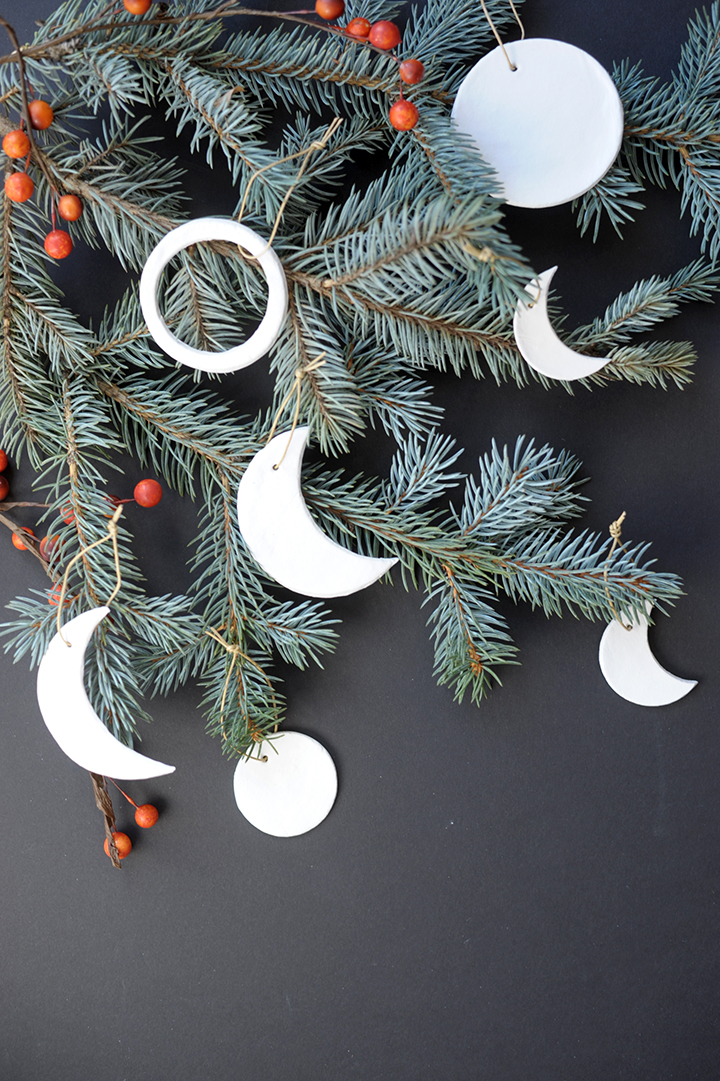 I'm officially obsessed with white ornaments this holiday. I love the simplicity of them and the modern touch they give.
So when I got a new box of the clay, Calla, my six year old, couldn't wait to start making some ornaments. We decided on making these DIY moon phase clay ornaments. Such lovely shapes, and so easy to make!
If you're on the look out for more DIY ornaments, check out our initial ornament tutorial, or a lovely God's Eye ornament Sara made last year, and these simple paper ornaments. Stay tuned for the next month as we share a number of DIY ornaments. I think you're going to love them!
Read more to find the full tutorial for DIY moon phase clay ornaments.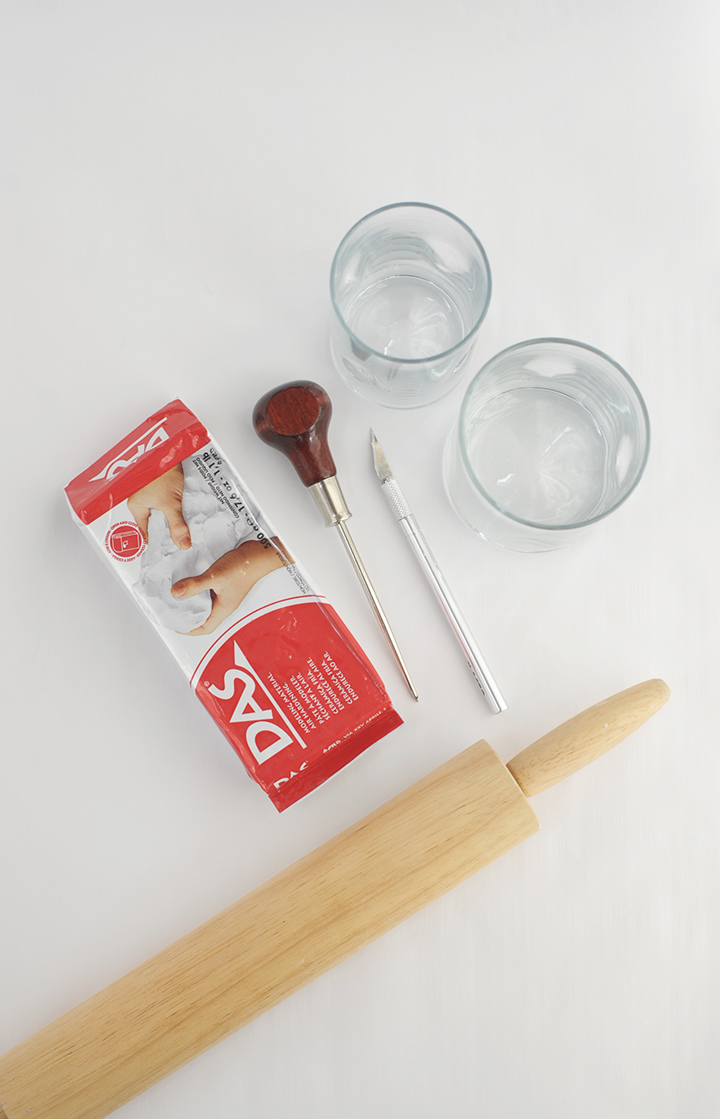 DIY Moon Phase Clay Ornaments Supplies
rolling pin
glasses in varied sizes or round cookie cutters
exacto craft knife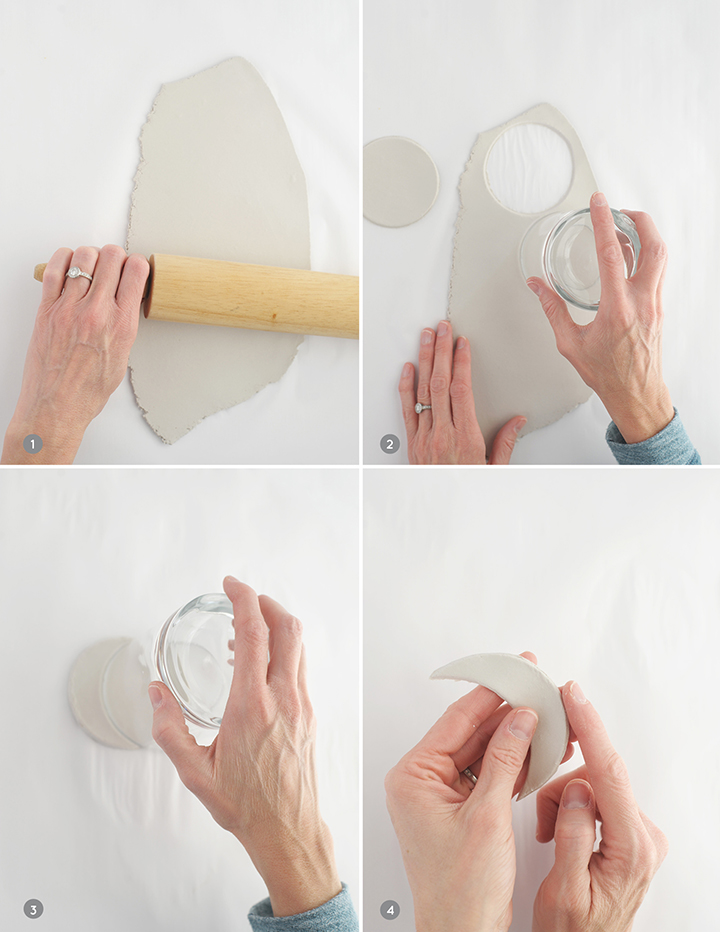 How to make DIY Moon Phase Clay Ornaments
1. Roll out the clay to a 1/2 inch thick.
2. Use your glasses or cookie cutters to cut out circles.
3. Using the glass or cookie cutter, cut out the shape of a moon.
4. Use your finger and a little water to smooth out edges. Then poke a hole to hang your ornament.
Let ornaments dry overnight. In some climates, it takes over a day to dry out.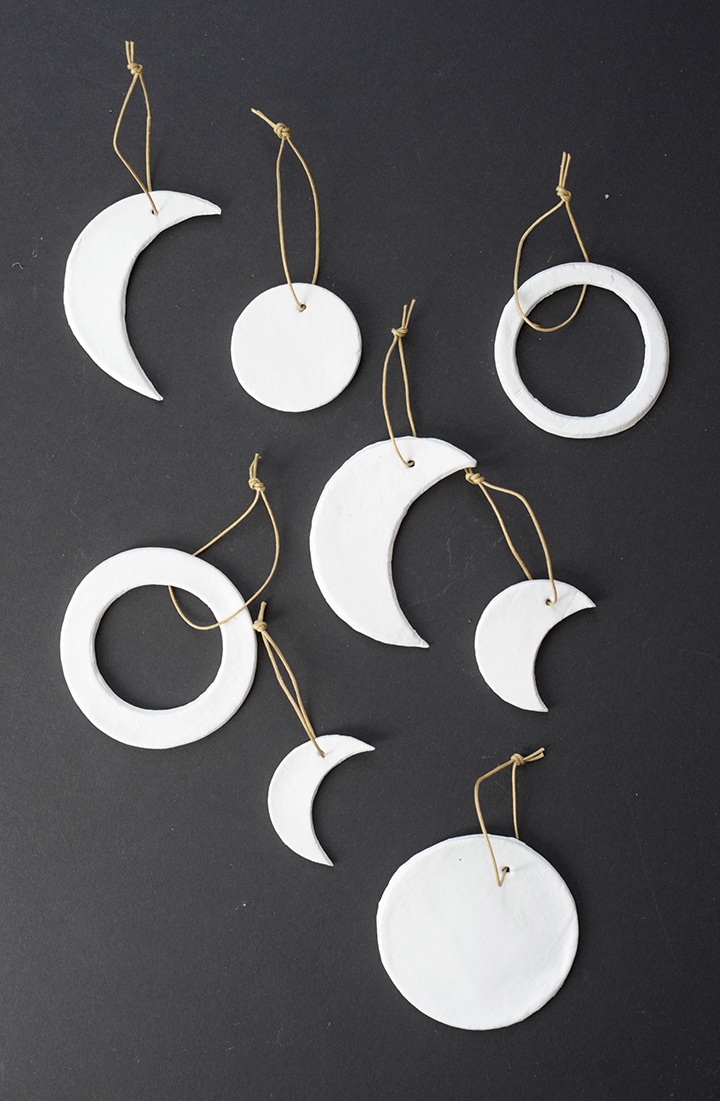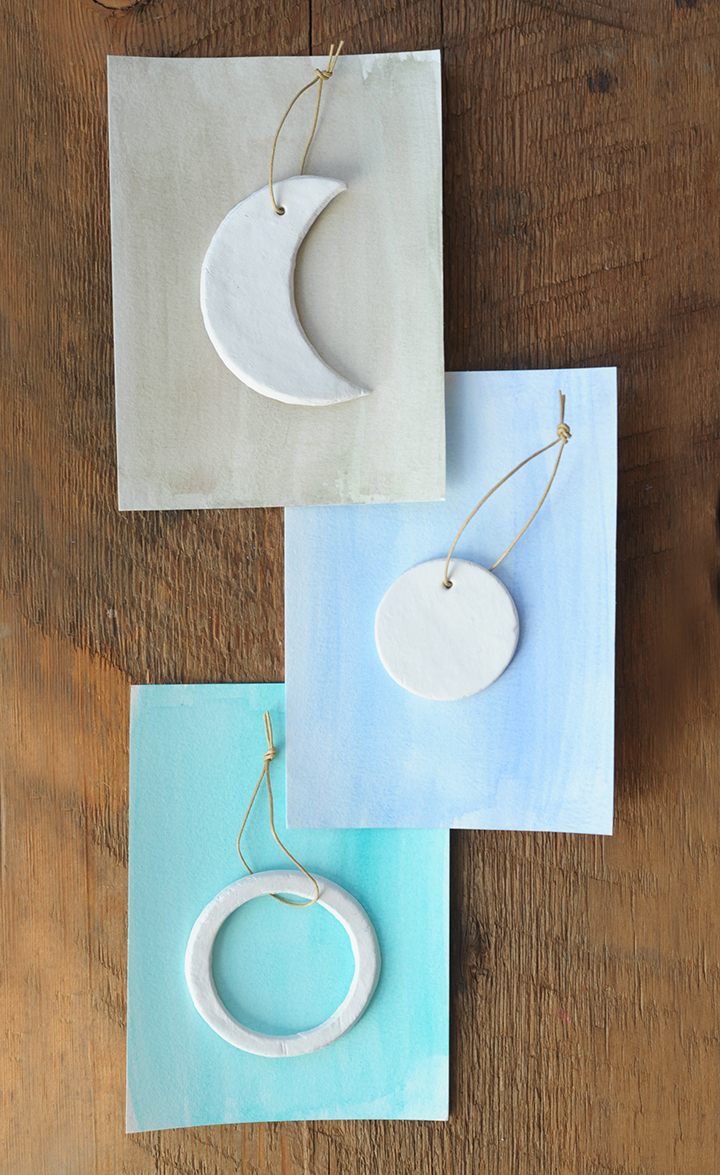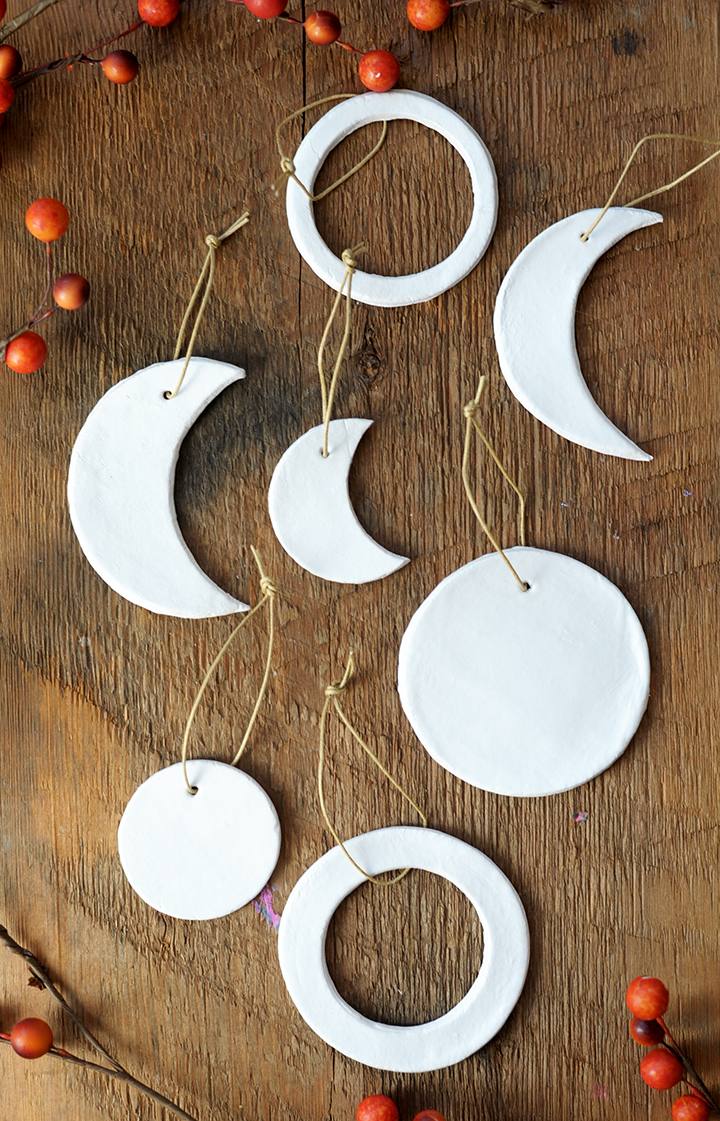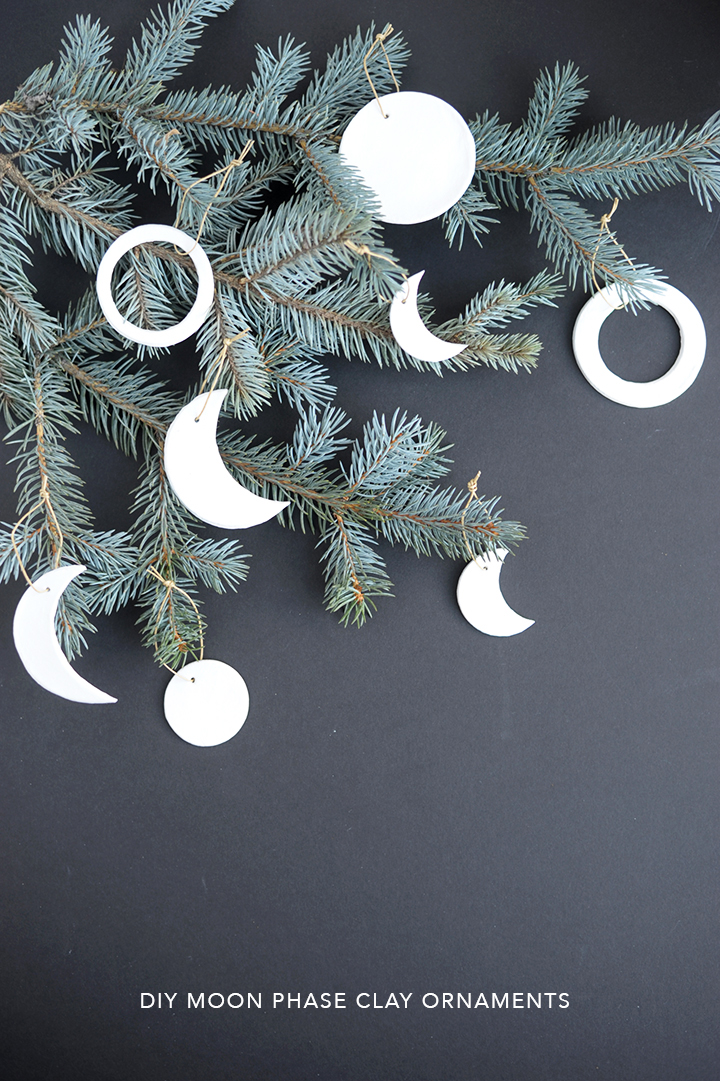 photos by Melissa Fenlon. all rights reserved.