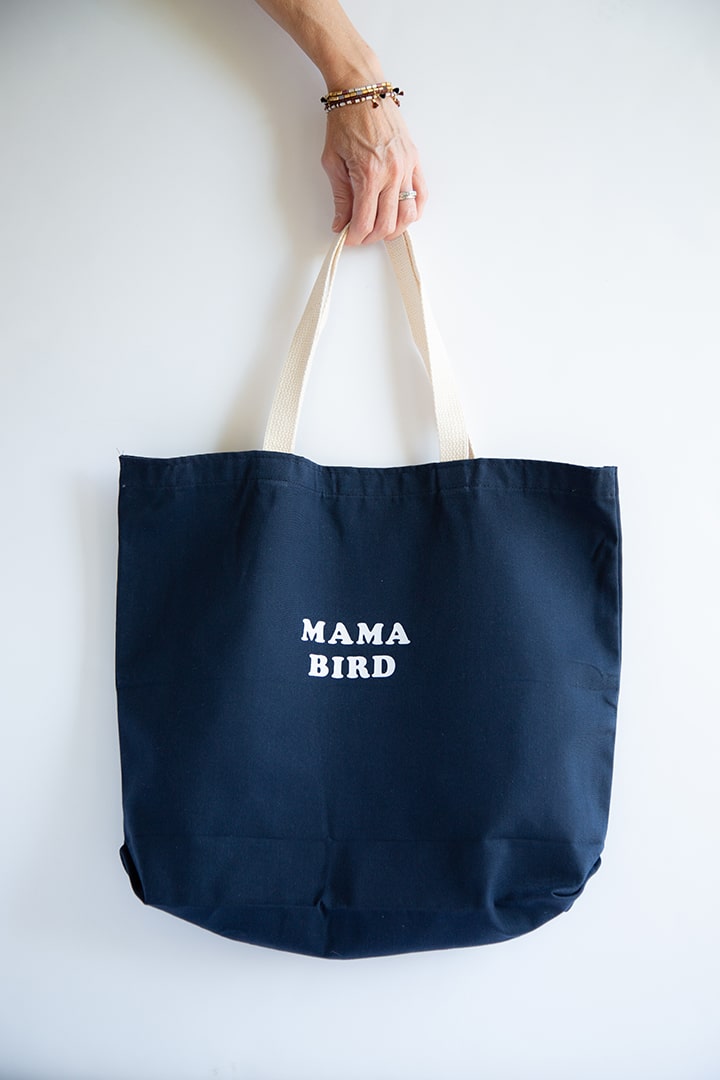 If you are looking for an easy handmade gift idea for your Mama this Mother's Day, you have come to the right place! We love a good iron-on project… today is no exception! We made this simple iron-on tote bag as the perfect gift for our mama friends this May. We used plain tote bags from the craft store, some white iron-on letters and a simple saying, "Mama Bird". The fun thing about this project is that you can personalize the tote bag how ever you wish! For instance, "Mother of Dragons" or Mama Est. 2007 (or whatever date she became a mom), "Mama Bear", or "Strong As A Mother".
Check out our DIY video we made on Darby. You will be making a bunch of these DIY Mother's Day Tote Bags when you see how simple they are to make! I already made a navy and brown one. I cannot wait to keep making them for all my mama friends. I want to try the iron on letters on little zippered pouches as well.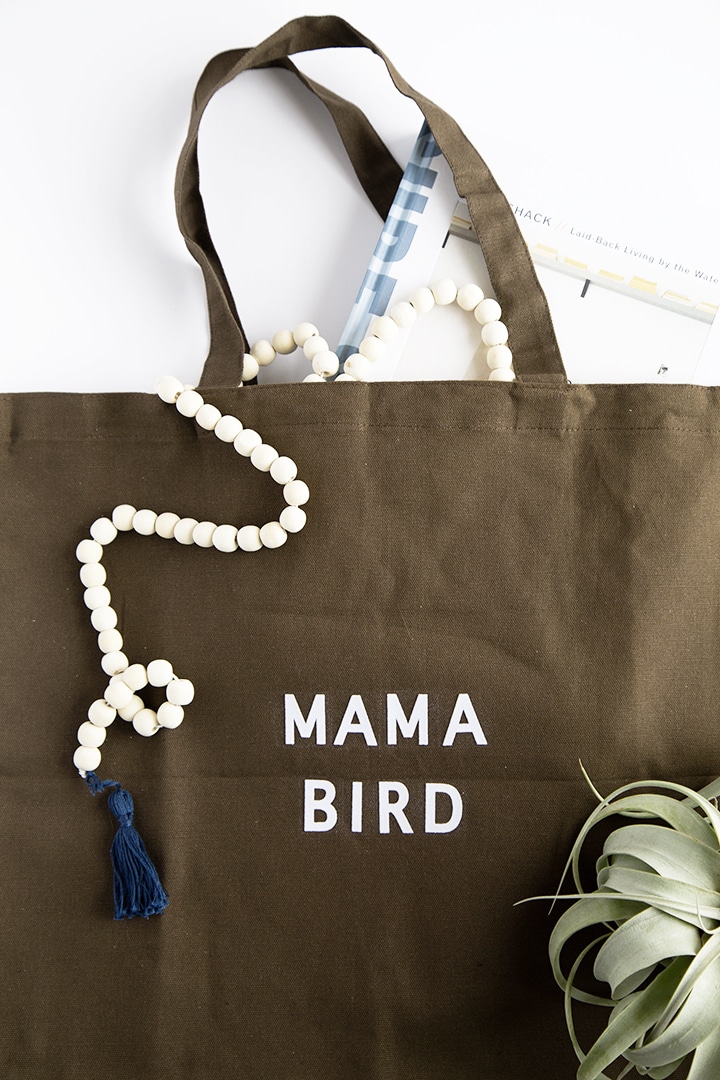 Supplies
Iron
Video

See some of our other DIY Mother's Day projects: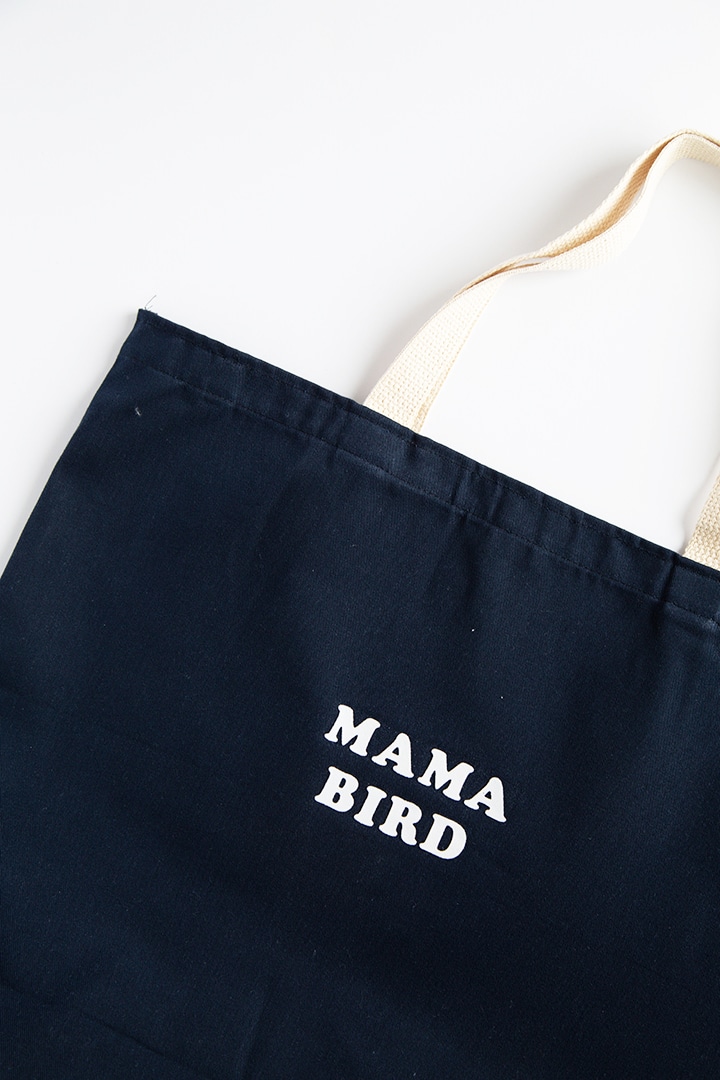 Photos and video by Sara Albers.