DIY Musical Instrument for Kids Parties
See how we made these DIY Musical Instrument for Kids Parties today…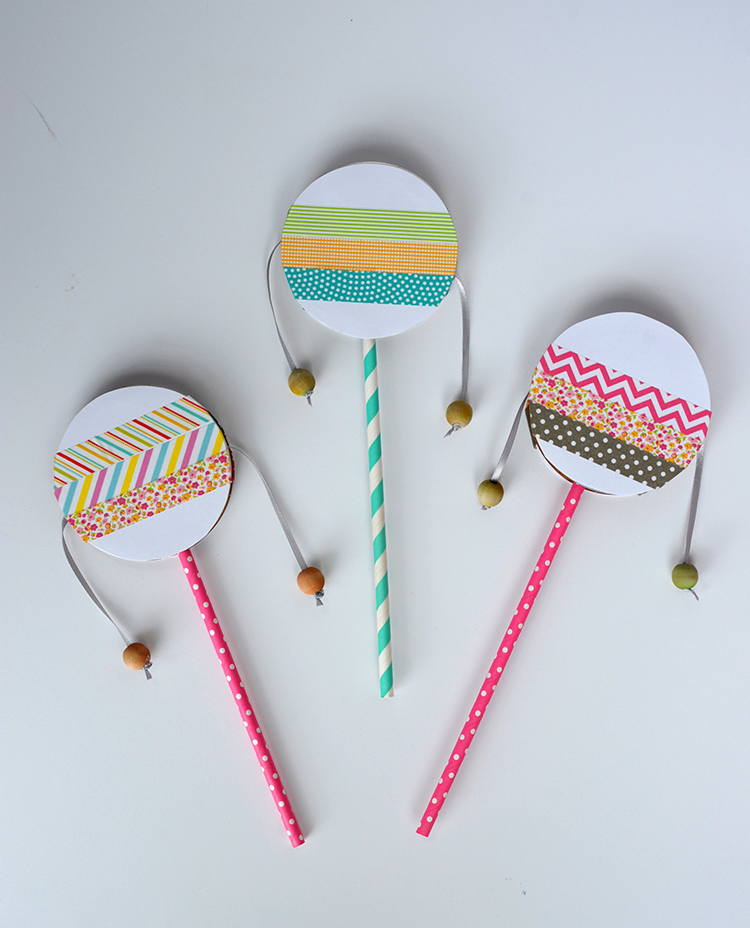 We love making crafts with the kids, and for the kids. And making handmade musical instruments is an all time favorite. See how we made these DIY Musical Instrument for Kids Parties (or for just everyday) using supplies we had around the house.
These DIY Musical Instrument for Kids could also be made during a kid's birthday party. But we would recommend having some of the supplies already cut to size to save a little time.
DIY Musical Instrument for Kids Supplies
• Empty ribbon spools (3.25 inches)
• Paper straws
• Card stock
• Decorative washi tape
• Ribbon or twine
• Wood beads
• Hot-glue gun or craft glue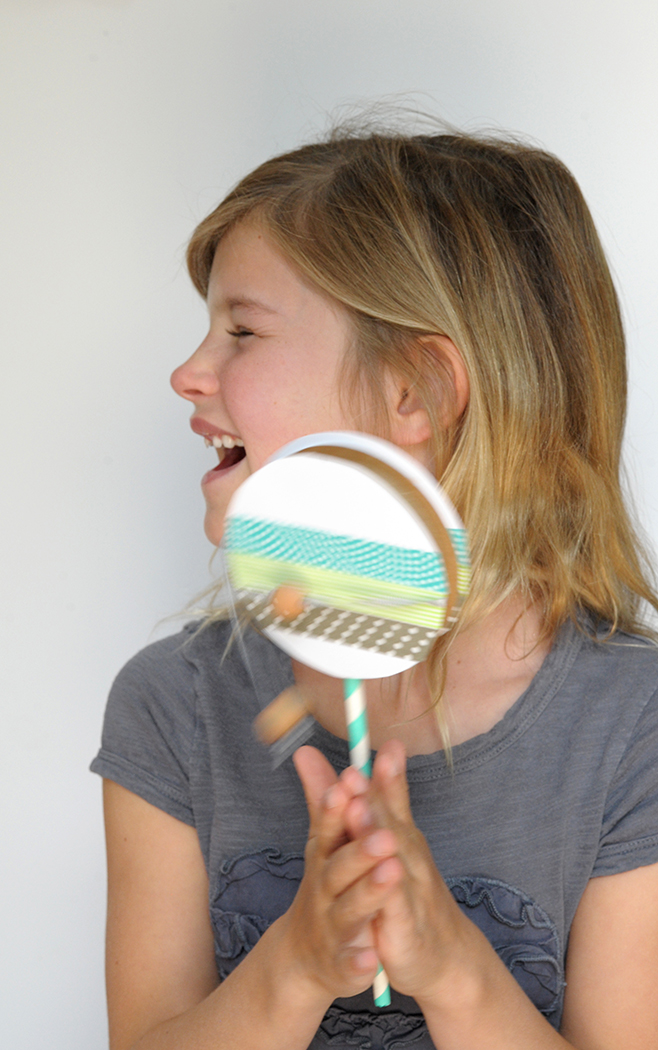 How to make DIY Musical Instrument for Kids
1. Make a hole on the bottom of the cardboard spool (this is where the paper-straw handle will go). We up-cycle left over ribbon spools. Next, make a hole on both sides of the spool, right in the center (this is where the beads will be attached).
2. Slide the paper straw into the bottom opening and add a bit of glue to secure.
3. Next, cut two six-inch-long pieces of ribbon (or twine). Tie a knot on one end of ribbon and, using a hot-glue gun or craft glue, affix the ribbon to one of the side holes on the spool. Repeat steps for the other side.
4. Measure and cut 3.25-inch circles from card stock. You can trace a glass if easier.
5. Now it is time to decorate the two card stock circles with washi tape. You can also color with colored pencils or markers.
6. Now glue the decorated circles onto the ribbon spools.
7. Thread the wood beads through the ribbon/twine and tie a knot. Secure the bead in place with glue.
Now it is time to make some music. Place the straw in between both palms and spin!
t together
Kid Craft Ideas
See some of our favorite craft ideas for kids.
photos and styling by Melissa Fenlon and Sara Albers, all rights reserved.