DIY Natural Fabric Dye Tutorial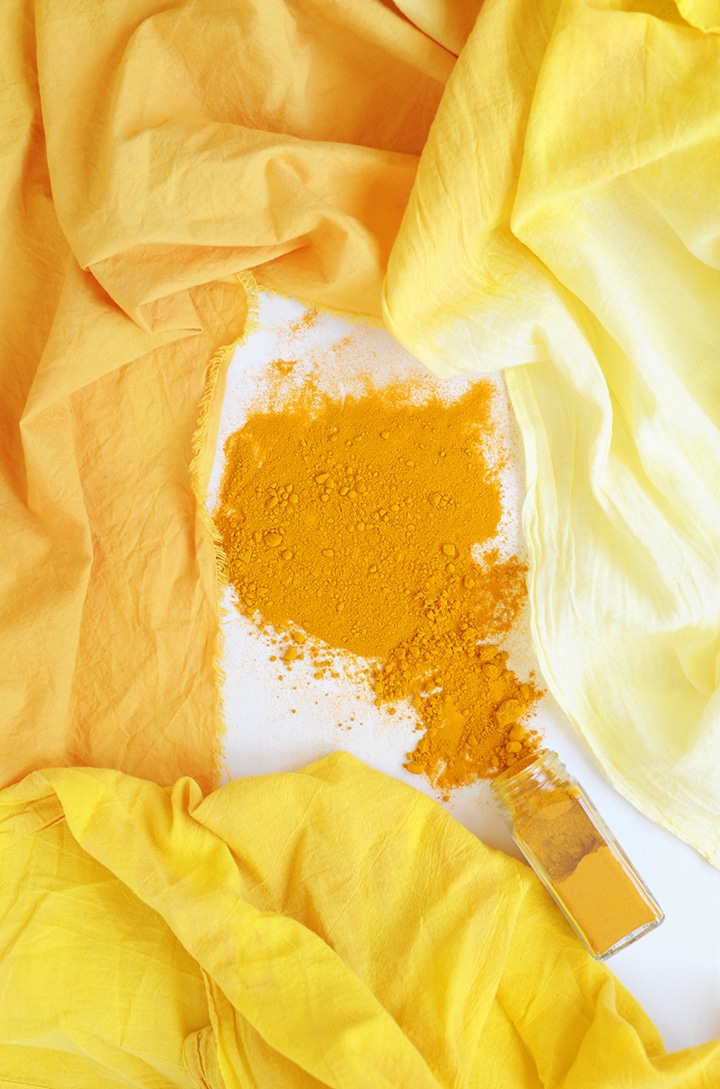 As you guys may know, we have been obsessed with designing our own fabrics with fabric dye these last couple of years with naturally. We absolutely love using indigo dye to create pillows, wall hangings, dishtowels and more. But we've been itching to try other forms of natural dyes.
We made these beautiful deep pink dishtowels using dried hibiscus leaves as the natural dye. Did you know you could use yellow onions skins to dye cotton fabric? Yes you can!
So a couple of weeks ago, we were at our parents' house in Michigan for a little summer vacation on the lake. Whenever we're together (since we run this blog as a team, but from different states), we jump at the chance to create together, so we were thrilled to give a new form of naturally dyeing a try!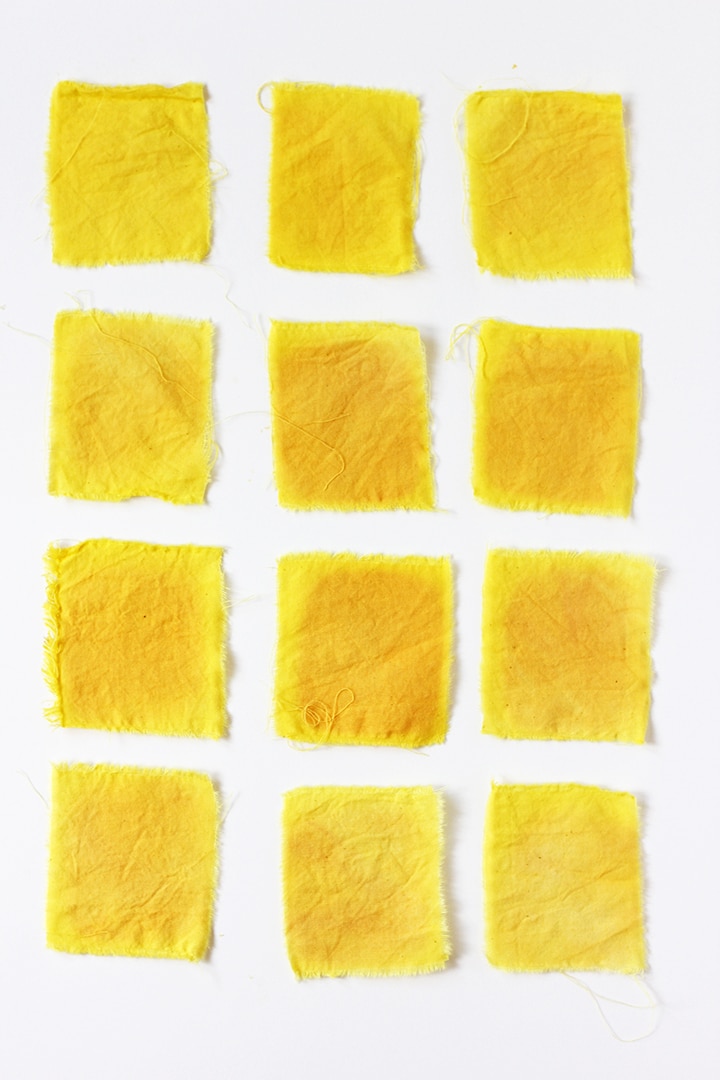 We teamed up with method, who is inspiring all of us to #fearnomess and get our hands dirty while creating! We're known to get a little bit messy while working on our DIY projects, especially dyeing, so having method soap on hand is key. And it's pretty great that method is a people-friendly company, products that are biodegradable, made form recycled materials and are 100 percent recyclable. And their scents and colors of soap are so great to boot!
Since we were creating this DIY natural fabric dye project at our mom's house we were inspired by none other than her yellow kitchen! We chose turmeric powder as our natural dye to to create fabric that was summery and cheerful, but still natural and warm.
We are so excited to share our natural dyed picnic blanket with you.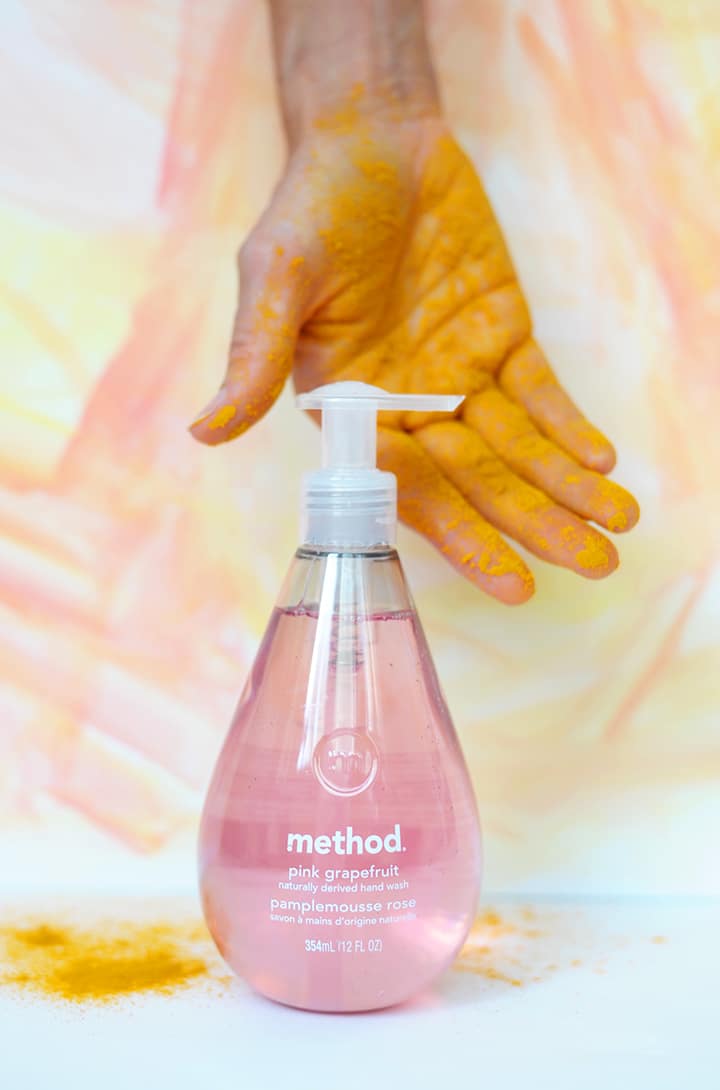 Read more for our DIY Natural Fabric Dye Tutorial…
DIY Natural Fabric Dye Supplies
2.5 yards, cut in half down the middle of 100% cotton fabric (we used natural un-bleached muslin)
turmeric powder
large pot
water
wooden spoon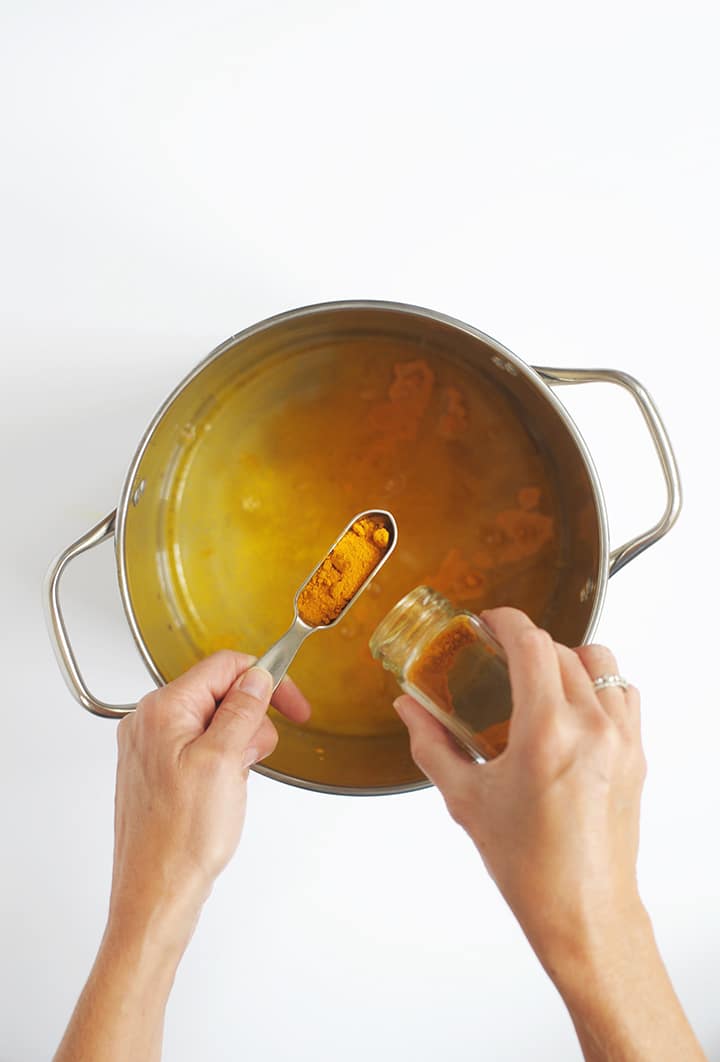 DIY Natural Fabric Dye Steps
Cut fabric to your desired size.
Prepare fabric to be dyed. It is best to pre-treat the fabric. This step is to help the fabric hold the dye. We added 1 T. vinegar to a pot of water.
Add 1 T of turmeric to 3 cups of water. For a large amount of fabric we did 3 T of turmeric to 9 cups of water. Bring to boil.
Add fabric to water and reduce heat. Let sit in water for up to 30 mins. Stir the fabric lightly with wooden spoon.
Rinse with hot water until water runs clear.
You can heat set with iron. Wash and dry a few times before use to ensure all dye is set.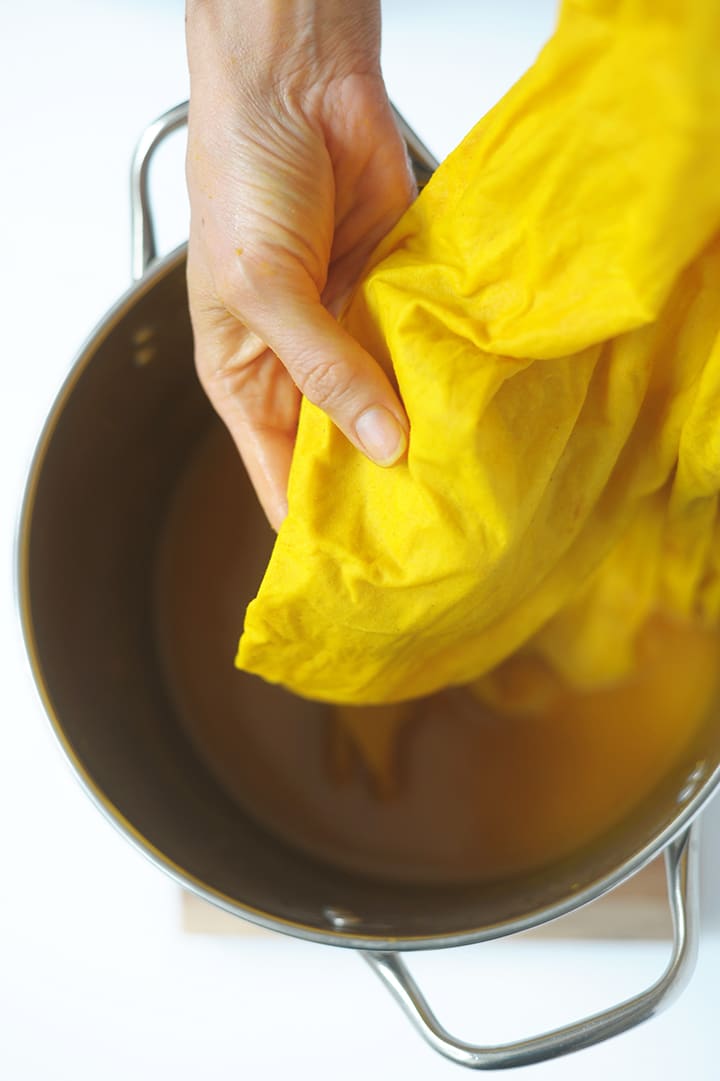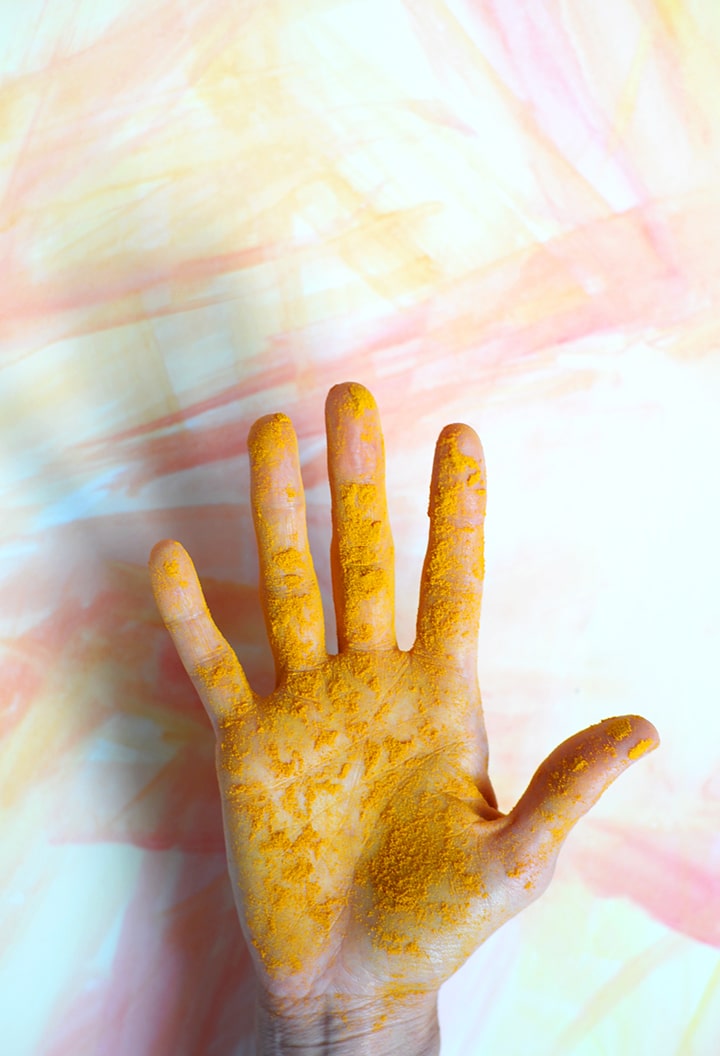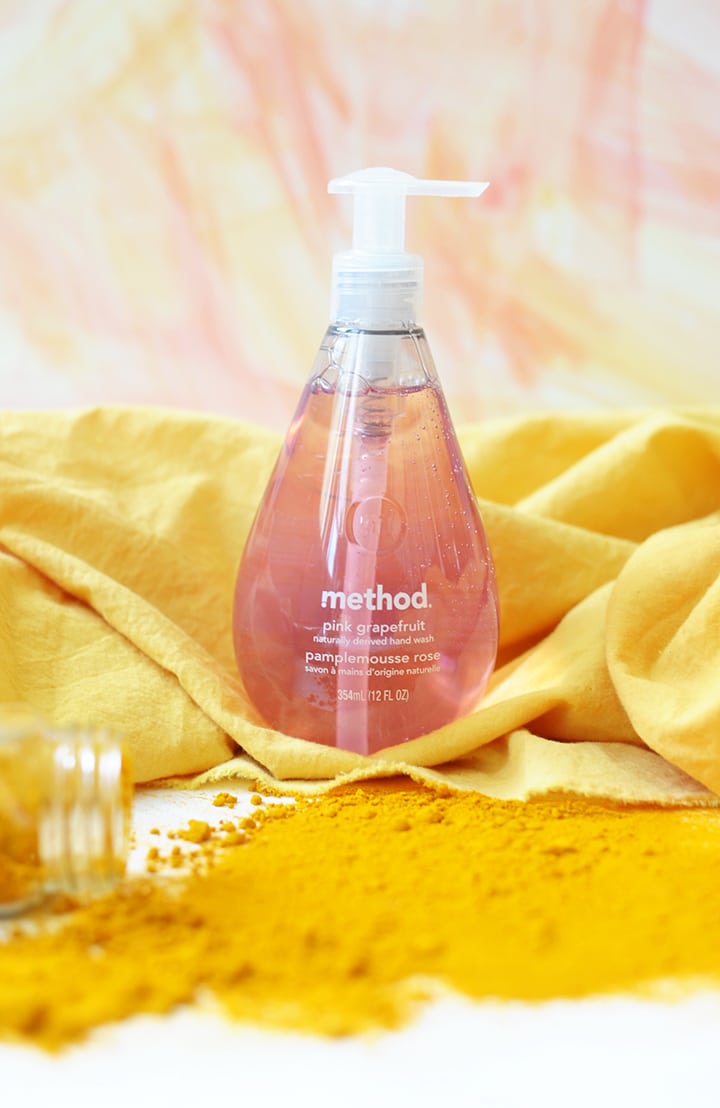 We made the picnic blanket a dip dye design by placing the entire fabric in the pot for one minute. Then pulled out the top third of fabric and gradually pulled more fabric every few minutes.
We are planning to use this for a picnic blanket this summer but will be bringing it inside this fall for a tablecloth for sure!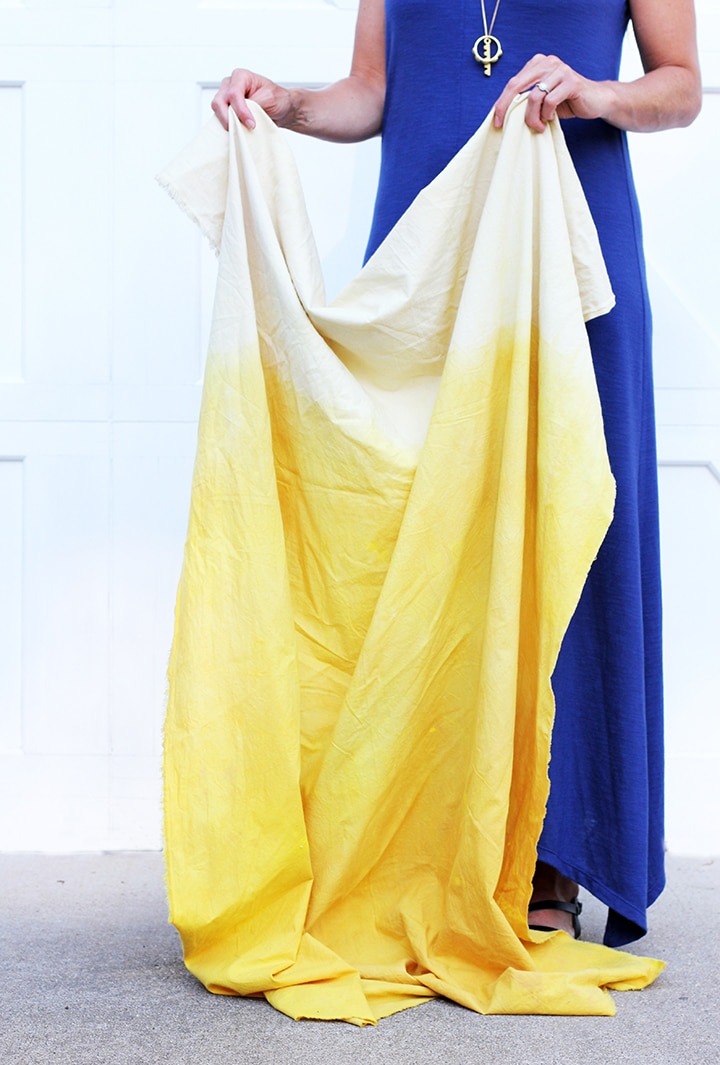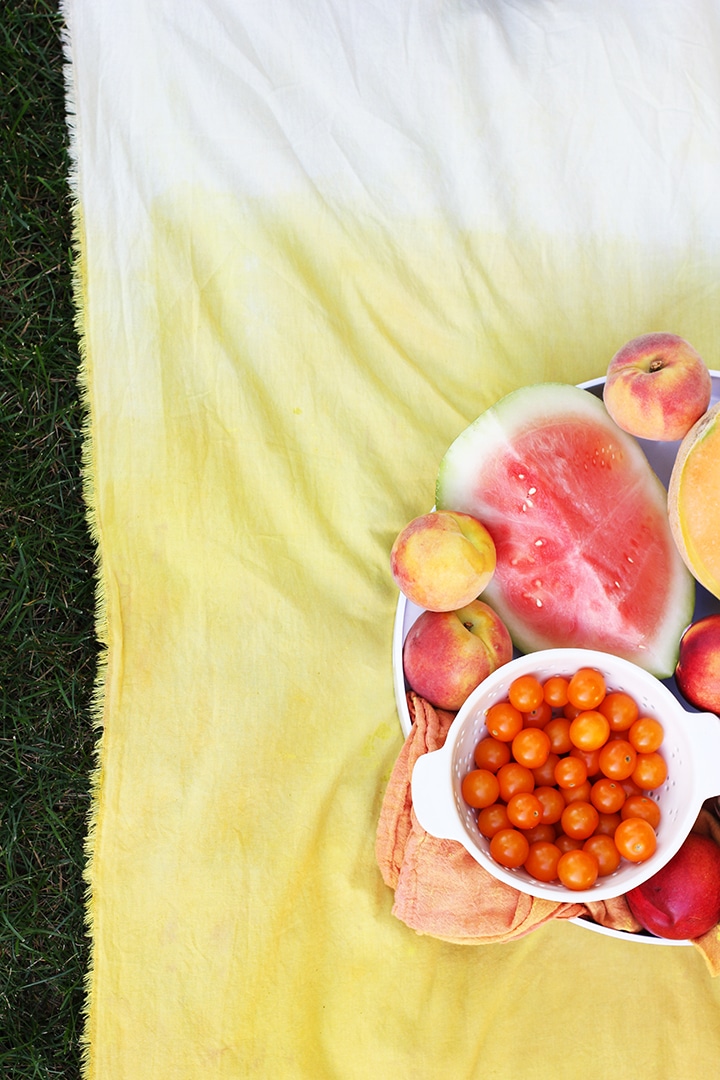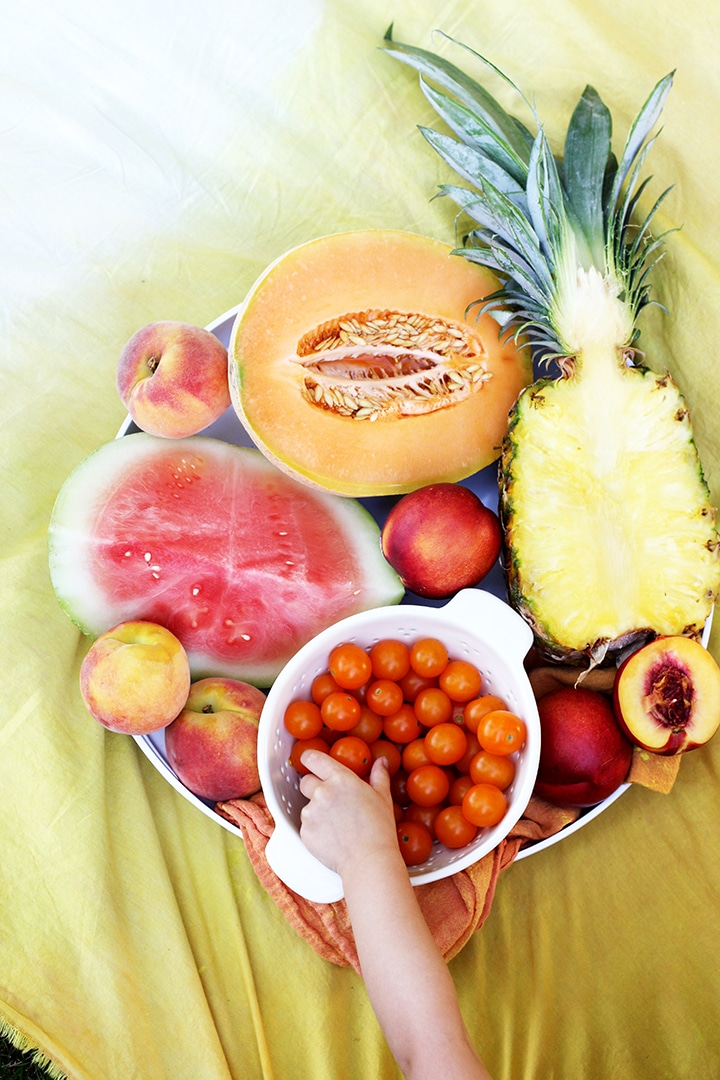 Photos by Sara Albers and Melissa Fenlon.
Thank you for method for sponsoring this post. And thank you for supporting the brands that support Alice & Lois.