DIY No-Sew Embroidered Sunglasses Case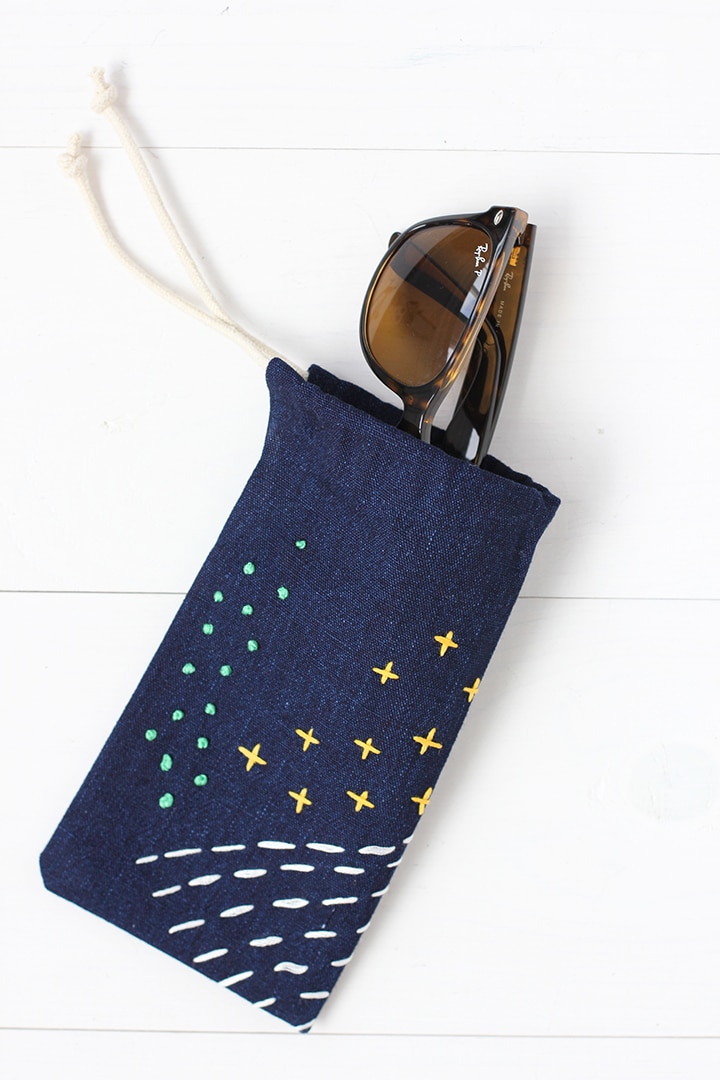 Can I tell you how often I am losing my sunglasses case? All the time. I wanted to create a simple no-sew case that I could make multiples of and stash in every bag.
I had some gorgeous dark blue linen fabric that my friend Liz brought back from Japan for me last year. I knew this fabric would be perfect but I wanted to add a little pop to it. Why not embroider some simple designs!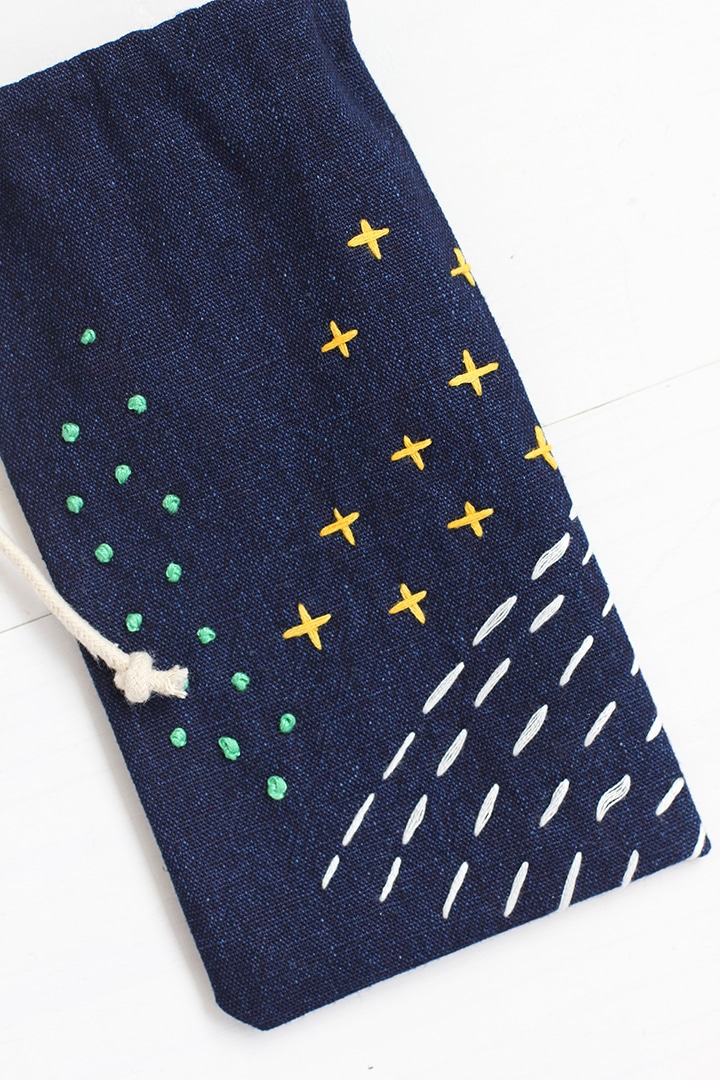 You can make a DIY no-sew embroidered sunglasses case in 15 minutes, add an extra 15 minutes for embroidery and you are ready for summer!
Read more for the full tutorial…
Embroidered Sunglasses Case Supplies
heavy cotton fabric (I used a heavy linen)
embroidery hoop
embroidery thread
embroidery needle
lightweight fusible appliqué paper
iron
scissors
water soluble pencil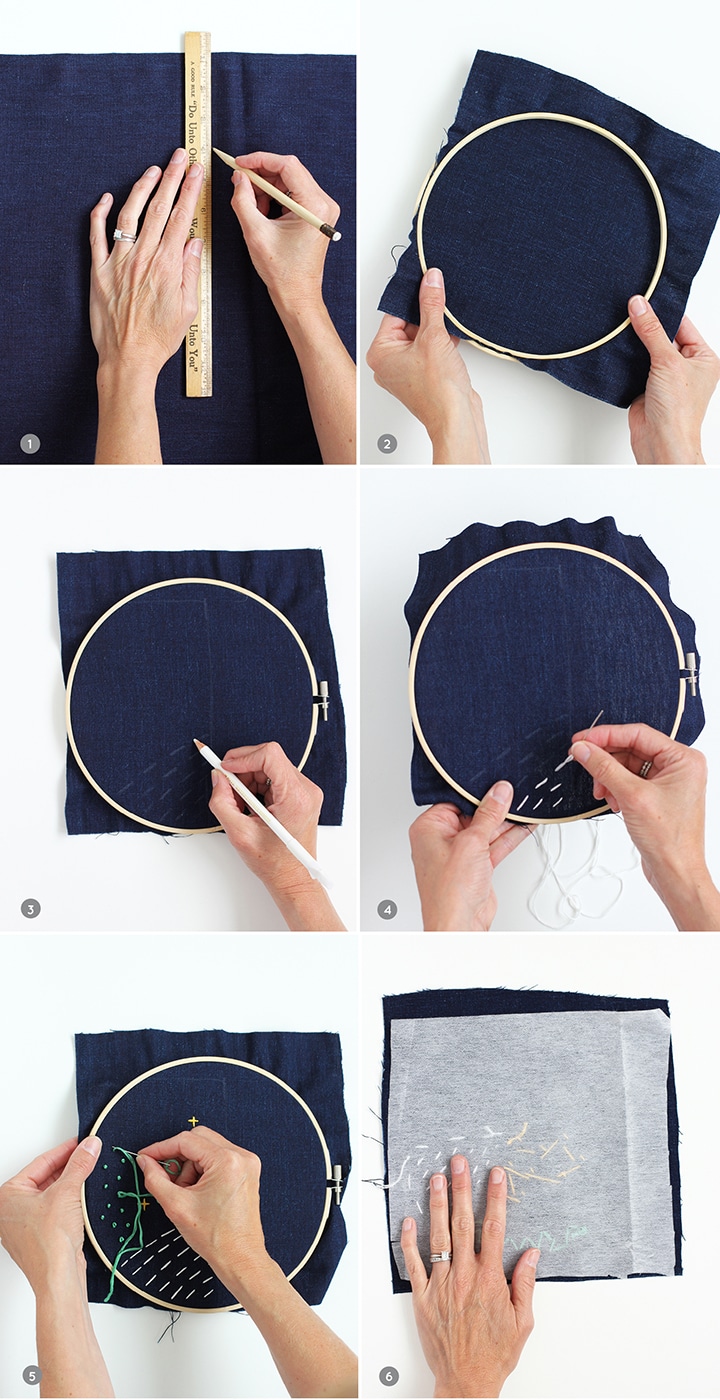 Steps
1.Measure and cut fabric 9.5 inches by 9.5 inches.
2. Place fabric on embroidery hoop.
3. Mark on fabric where you will embroider (the left side of "front" fabric) and dry design.
4. Start embroidering! I did a simple "dash" design with white thread. Knot the end of the thread before you start. When finished with design tie off on the back.
5. I did a cross design with yellow thread. I did a french knot design with green.
6. Iron a lightweight applique paper on the back of the design.

7. Fold (at angle) in the edges at of the top two sides a quarter inch inches and place fusible tape and iron.
8. Place fusible tape on the top edge.
9. Fold down 1 inch and iron.
10. Place fusible tape on the back left and bottom sides of fabric.
11. Fold together and iron.
12. Pull the case inside out.
13. Cut cord 15 inches. Using a safety pin, feed the cord through the top loop opening. Tie knots on ends.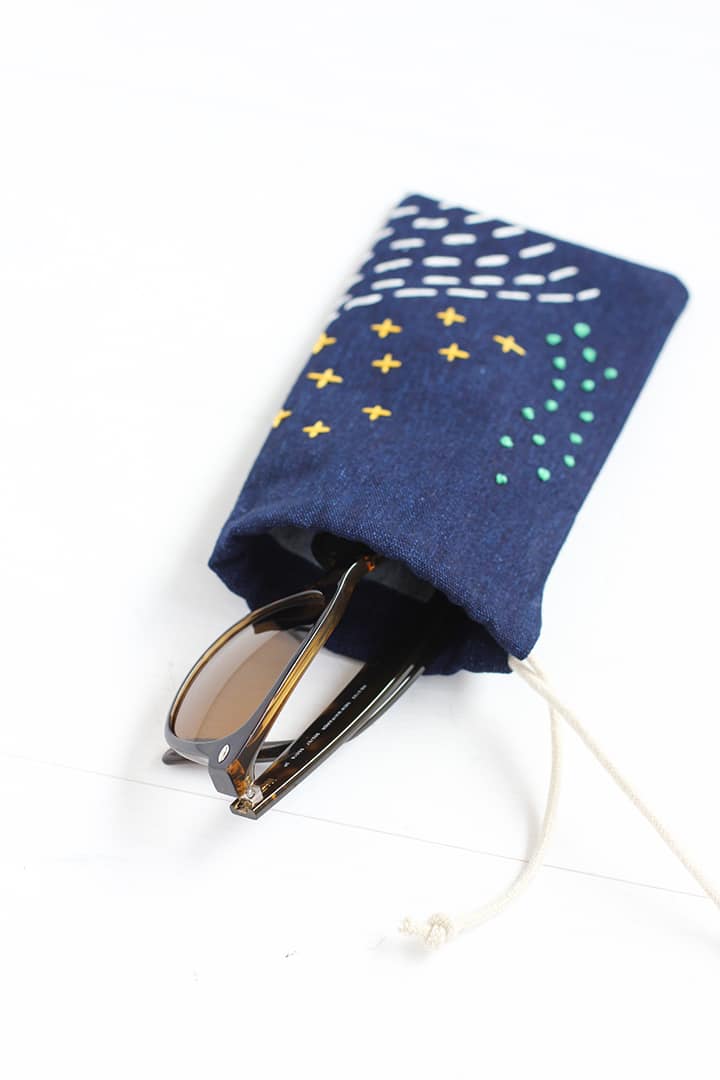 Photos by Sara Albers.