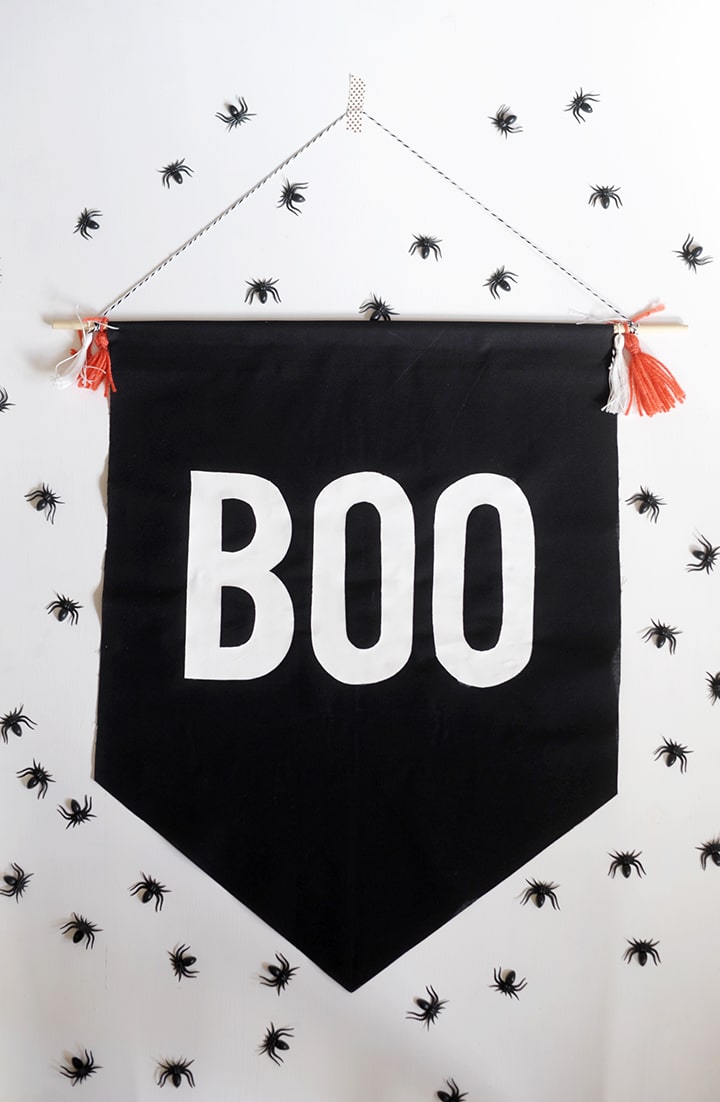 Here's a DIY project that will bring just the right amount of fright to your front door on Halloween. We made this simple DIY No-Sew Halloween Boo Banner to greet the trick or treaters when they walk up to the door. Not only does this sign work perfectly for decor on Halloween night, but it looks great hanging on the door all October long. This DIY Halloween project is a breeze to make, since it's no sew. But the beauty of this Boo Banner is that you're making something that will last for years. You don't need many supplies at all to whip this up!
And if you're looking for some more fun Halloween projects, check out some of our favorites from the past: Halloween Snacks, Halloween Treat Bags, Decoupage Flower Pumpkins and  the Witch's Hat Party Favor.
Read more for the DIY No-Sew Halloween Boo Banner tutorial…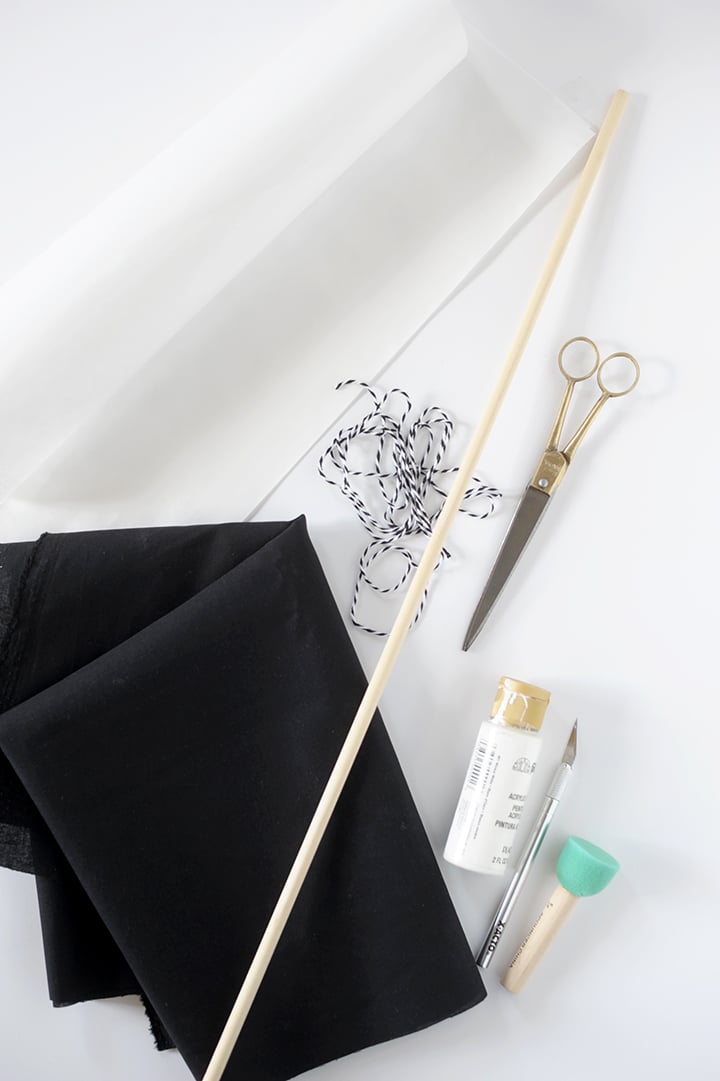 Supplies: 1/2 yd black fabric, freezer paper, seam iron-on tape, white fabric paint, exacto knife, sponge brush, iron, dowel rod, scissors, ribbon or string

Instructions:
Using a ruler, create a line with chalk to cut the end of your banner evenly.
Cut your black fabric to desired size and shape.
Use seam iron-on tape to create a pocket at the top to put dowel rod through.
Print out BOO and place freezer paper, shiny side down, over letters and trace letters.
Using exacto knife, carefully cut out letters, keeping inside part of letters.
Iron on freezer paper, shiny side down, onto fabric where you'd like letters to appear.
Paint letters and let dry. Peel off freezer paper.
I made some tassels out of yarn and embroidery thread to add a little pop of color to the banner too!