DIY No-Sew Valentine Heart Pocket Shirt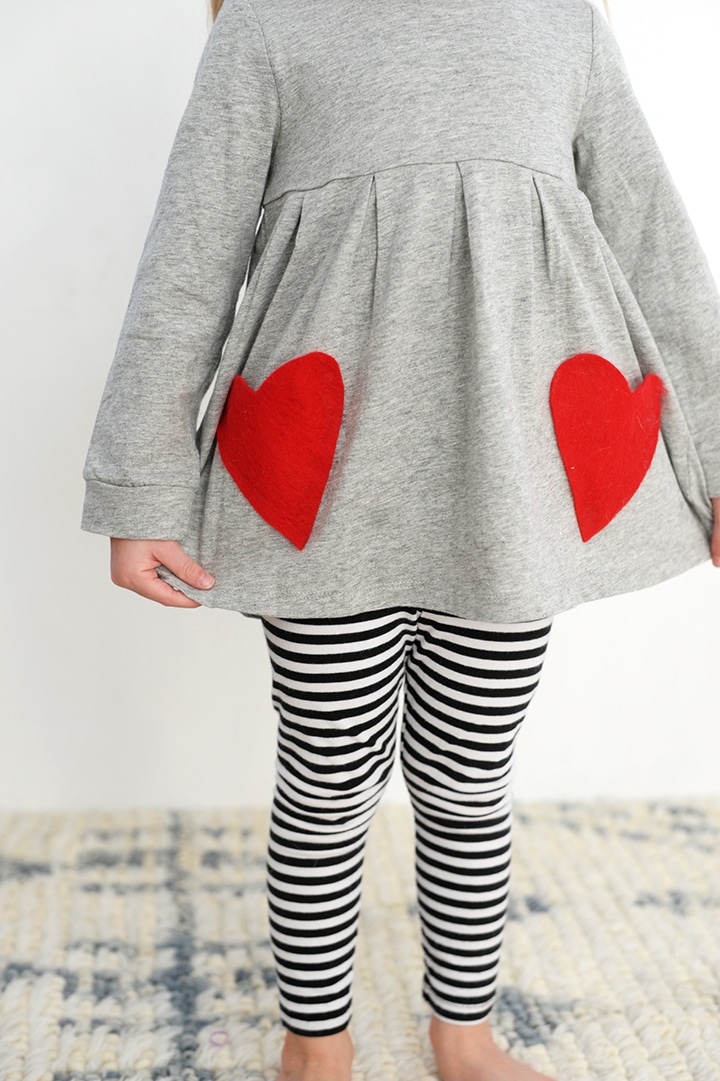 Want an easy as can be project for this Valentine's Day? We created this adorable DIY No-Sew Valentine Heart Pocket Shirt in five minutes. You only need a few supplies and you're ready to make this sweet Valentine shirt. Poppy's been wearing it non stop this past week. It's pretty darn cute!
Besides being so easy to make, we love that you really could wear this shirt any day of the year, not just in February. And if you're looking for more Valentine projects, you can print out our Free Printable Classroom Valentines, make the best Valentine Sugar Cookies,  or create the cutest Valentine Treat Bags.
Read more for the tutorial…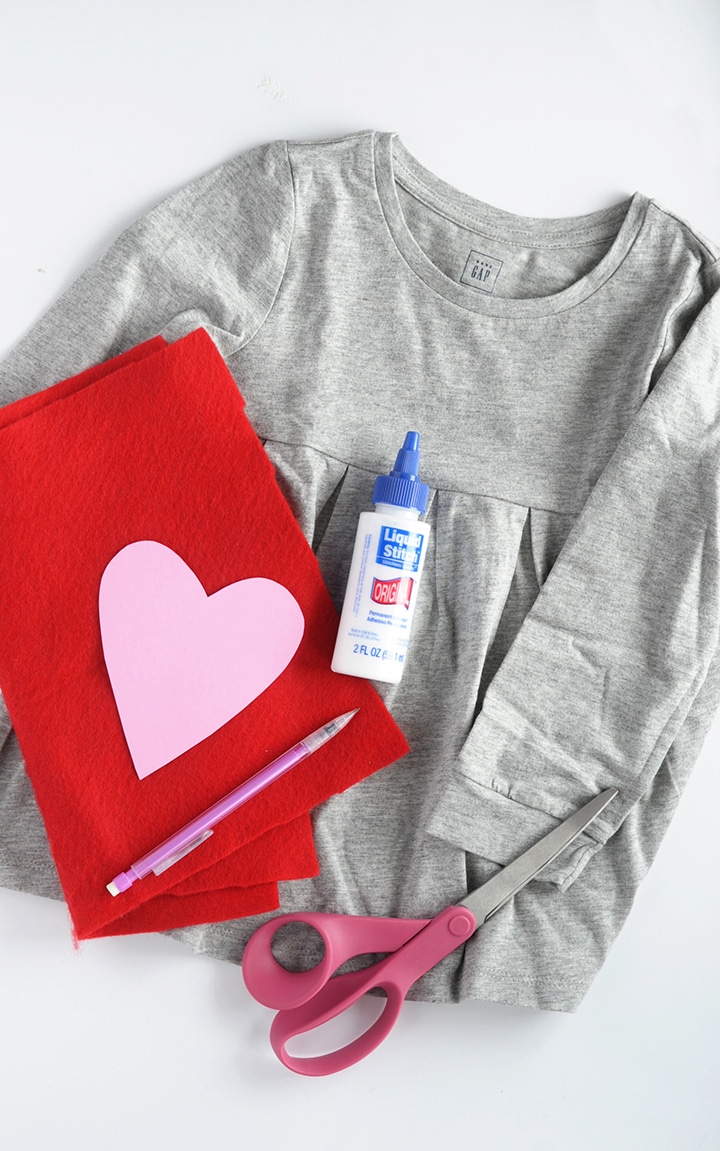 Supplies: shirt (mine is from babyGap), washed red felt, heart template, Liquid Stitch, scissors
Instructions:
Prewash your red felt, let air dry.
Cut out your heart shape for the pockets and use as guide to cut out felt hearts.
Insert a piece of paper inside the shirt. Apply Liquid Stitch to felt leaving the top of the heart open to use as a pocket.
Press the heart pockets onto the shirt and let dry for 30 minutes.
Your heart shirt is ready to wear!
photos by Melissa Fenlon. all rights reserved.