DIY Painted Corn Husk Wreath
We have got the perfect craft project for you to make this Fall season. Check out this DIY Painted Corn Husk Wreath.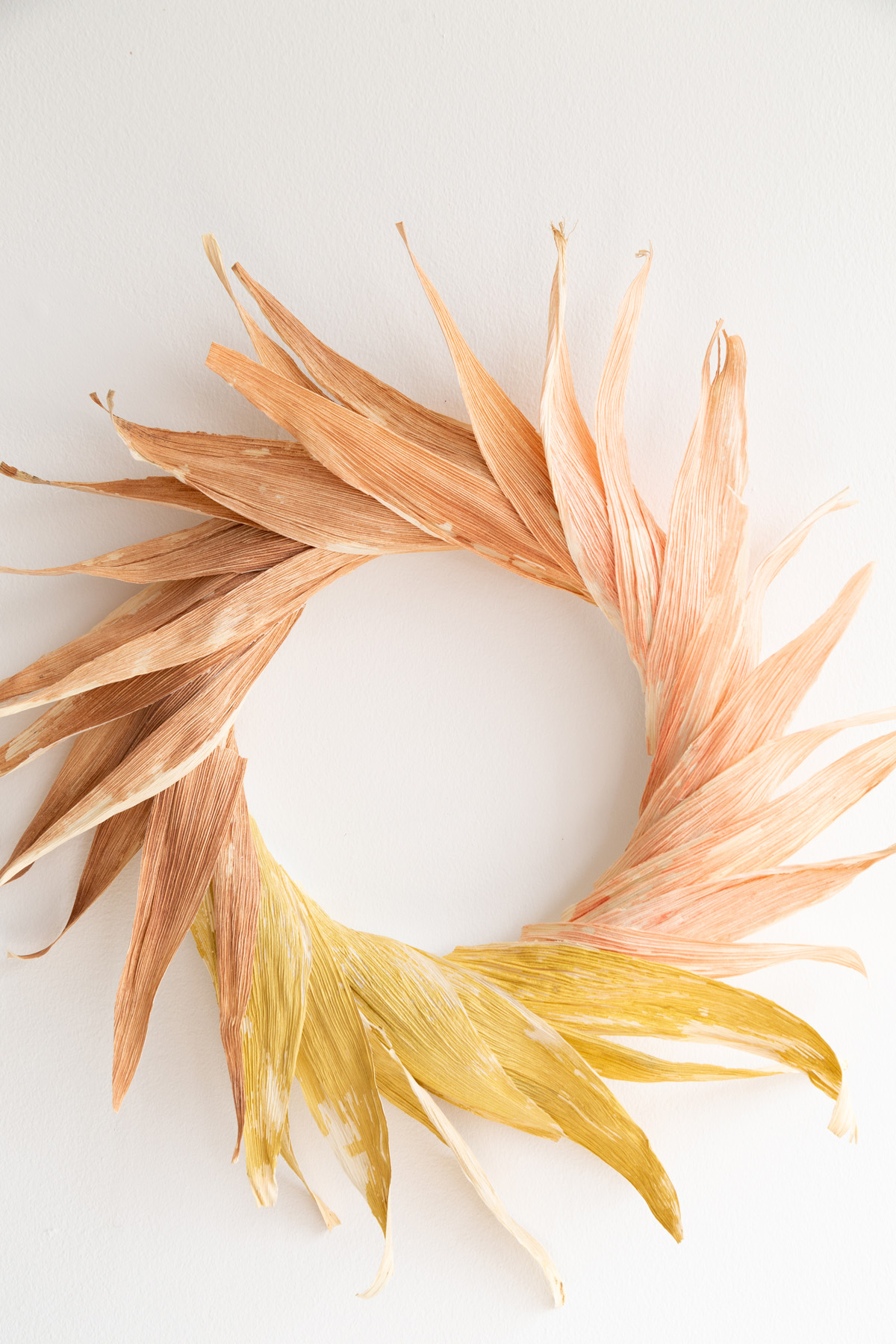 If you haven't made a handmade wreath before, you are missing out! Just saying! We are in love with this DIY Painted Corn Husk Wreath for Fall.
We are so into making things with corn husks, this is our second corn husk wreath this year! Make sure and check out the DIY Natural Corn Husk Wreath we made a few weeks ago. Now I keep switching out which corn husk wreath I have on my front door. Ha ha ha.
What you need to make a Corn Husk Wreath
Paint
Water
Sponge brush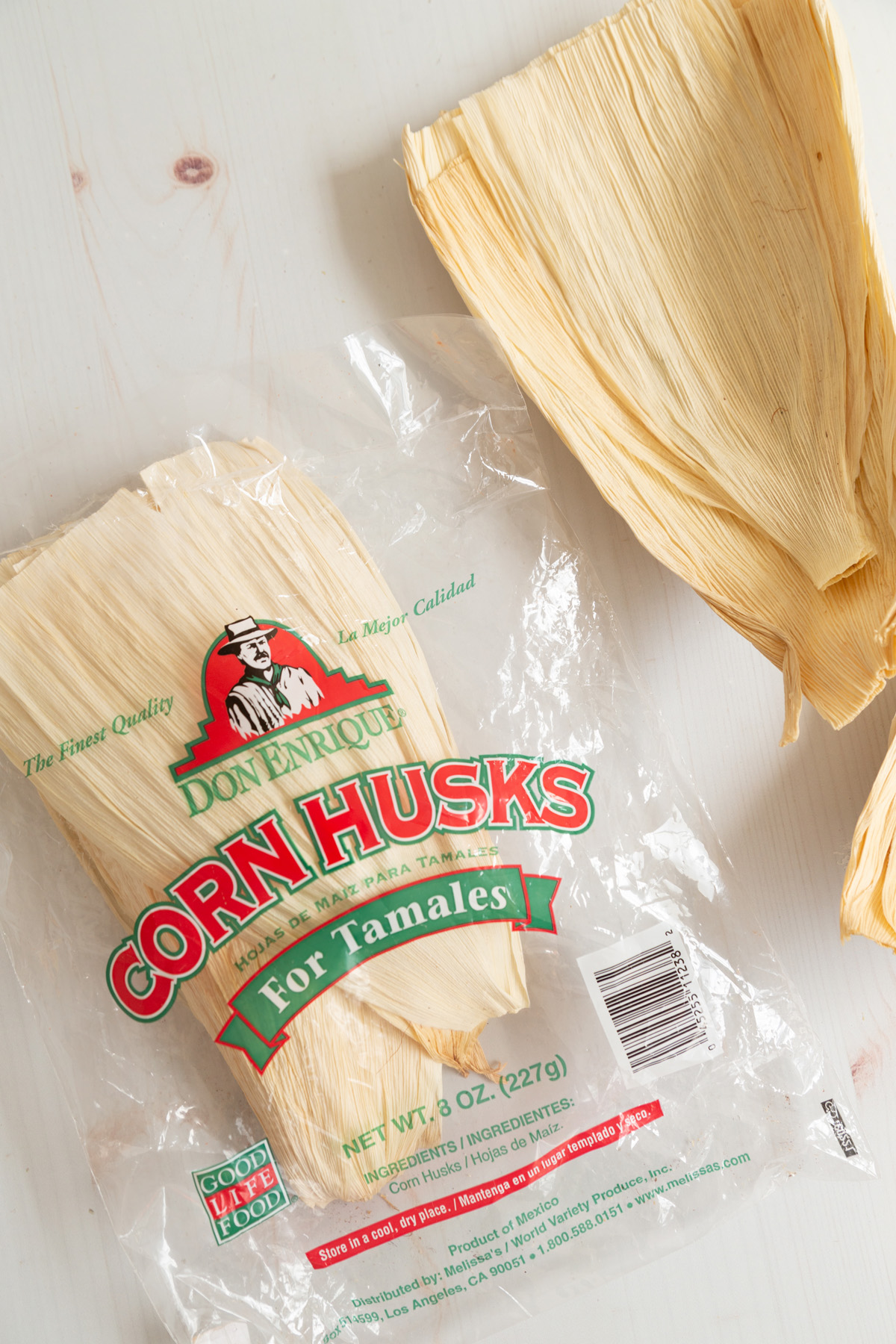 I went with natural, earthy tones of paint. I love the terra cotta color, mustard yellow and coral colors. I mixed the paint colors with browns and whites to get just the right colors. The terra cotta was an orange and brown mixture. Mustard yellow was yellow and a bit of brown. And the coral was an orange mixed with a little white and a dab of yellow.
How to make a Corn Husk Wreath
This project is made possible by a wreath form, Hot glue gun (we love the low temp one) and Corn Husks! You can find the full step by step instructions at hunker.com. We are contributors over there and love making projects for their site.
Now what I love about this project is that you can make this any color palette you want. This would be so pretty with shaded of green or even browns. Doing an ombre effect is so pretty, don't you think?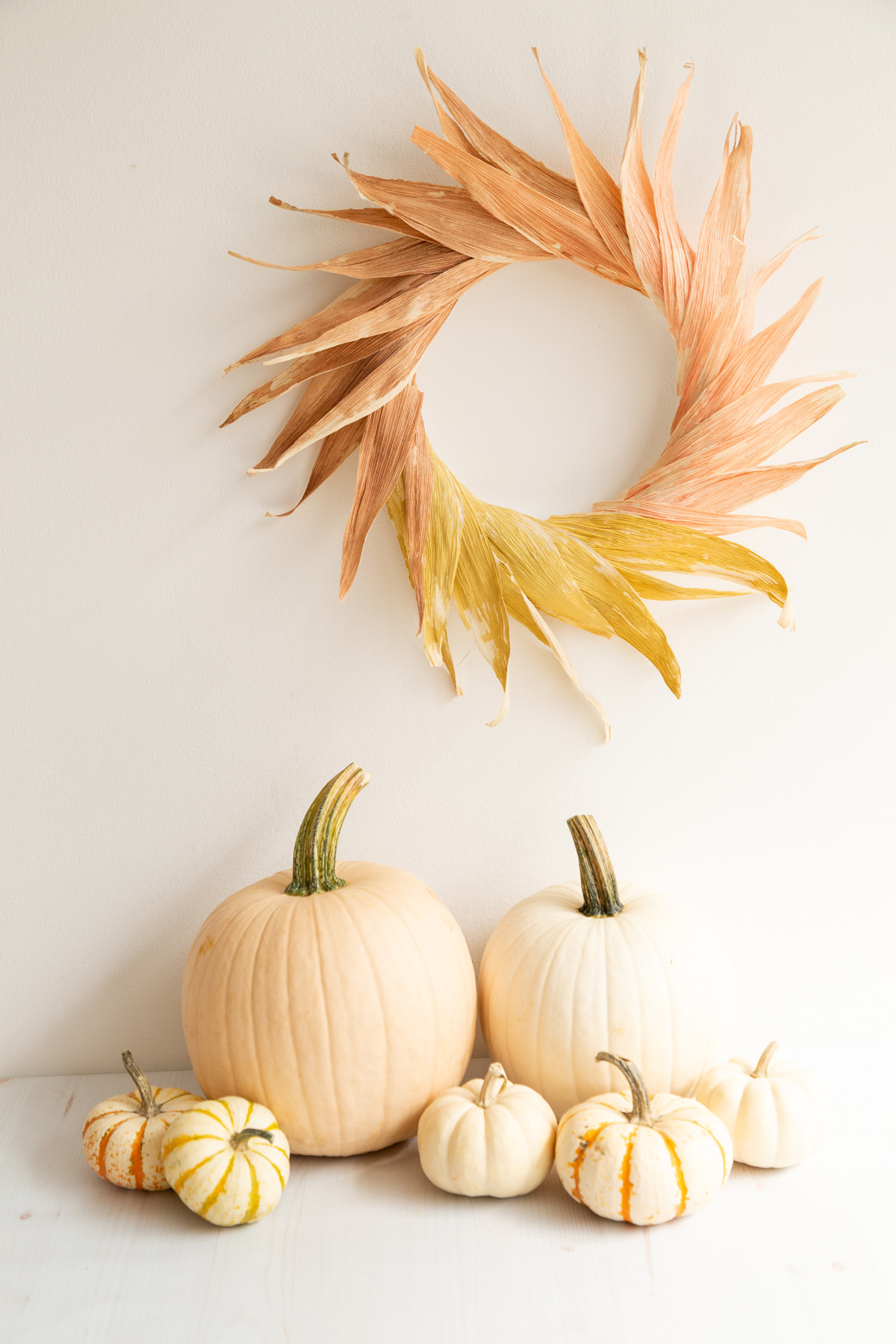 Fall is the perfect time to make simple decor for your home that you can use year after year. We adore this wreath we made a few years ago – and we still hang it up each Autumn season.