DIY Painted Wood Block Nursery Art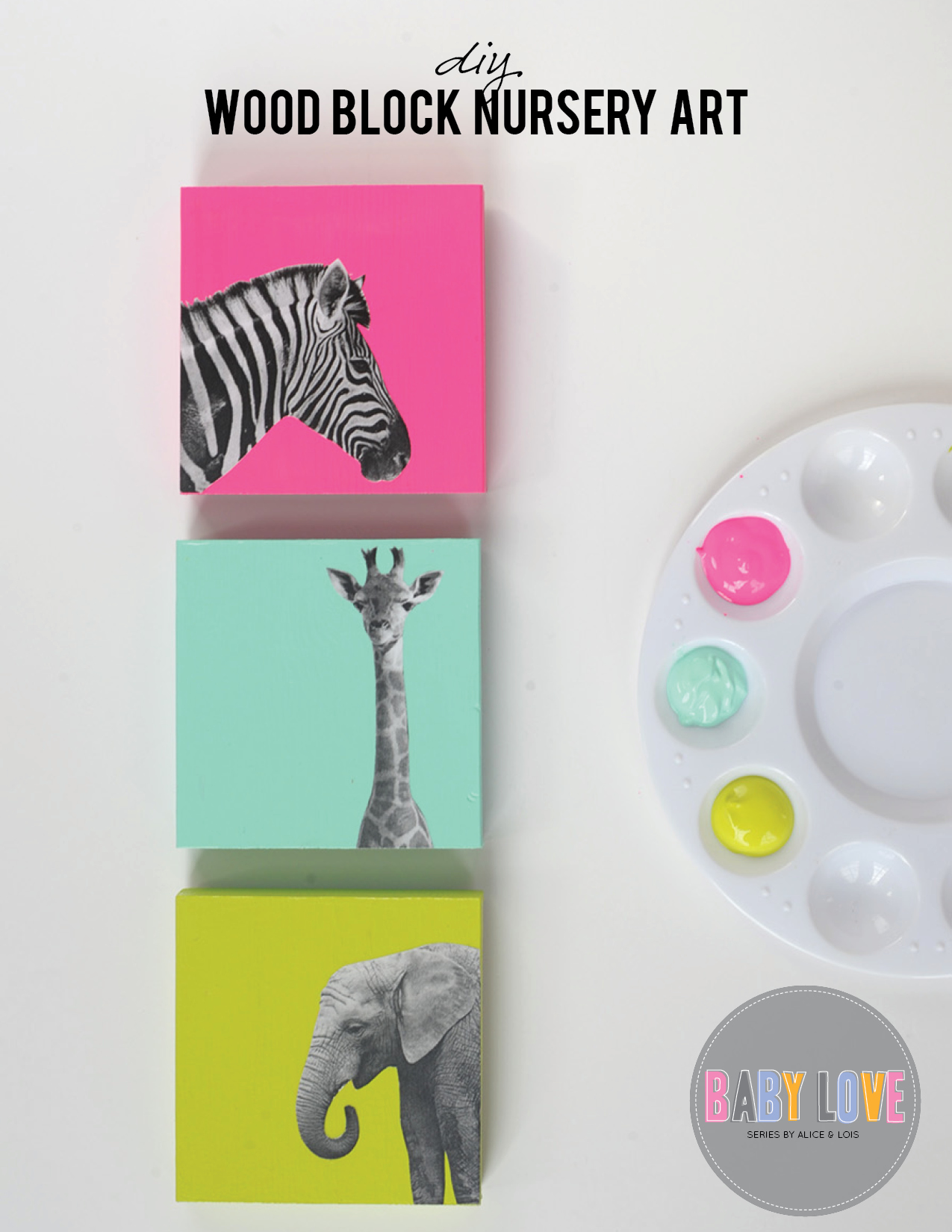 Looking for a pop of color and totally custom addition to your little one's room? This is a very doable nursery art DIY for those of us who are not natural born artists.
It's simply painting a wood block square, adhering a print out of a baby animal (or anything of your choice) and you've created these bold, modern DIY nursery art pieces.
We love making simple art for nurseries and little one's rooms. This modern bird house project is so fun and we adore how this simple gold heart canvas turned out.
Read more for the instructions for the DIY Painted Wood Block Nursery Art and to get your baby animal printable.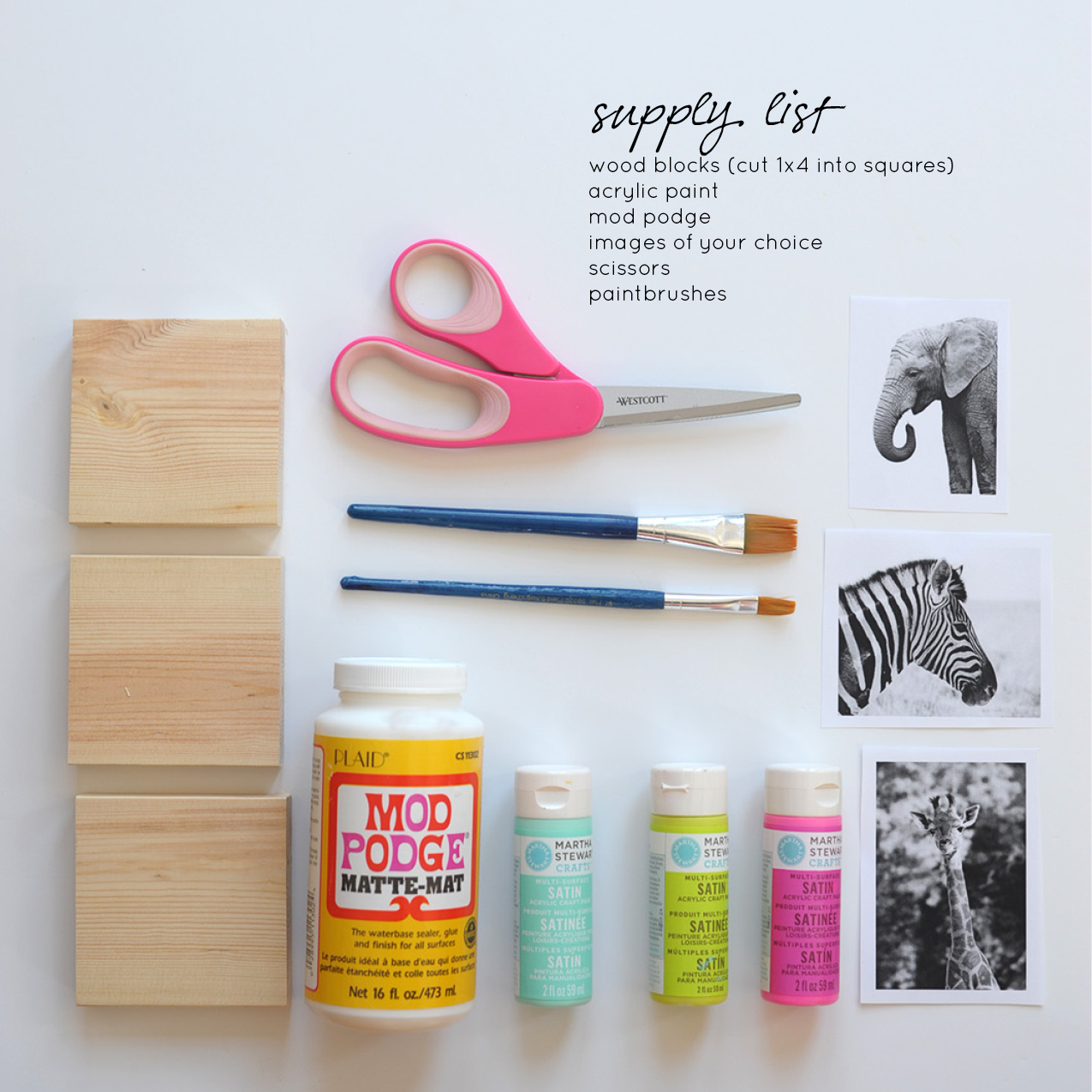 Calla and I picked out these images of her favorite African animals through a simple Google search. I resized them to fit on the square blocks of wood.
We chose these bright hues for a more modern feel. I love the black and white images against the almost neon colors. The supply list:
wood blocks (I had my local lumberyard cut a 1×4 into squares for me)

images

Mod Podge

scissors
How to make DIY Painted Wood Block Nursery Art
1. Sand any rough edges on your wood blocks.
2. Paint two coats of your choice of acrylic craft paint on the top and sides of the wood blocks. Let them dry completely.
3. Cut out the animals and cover back with thin coat of Mod Podge. Press them down on desired location on wood block. Smooth out any air bubbles with your fingers or credit card. Allow to dry.
4. Apply a top coat of Mod Podge to the top and sides of the wood block.
5. Let dry and hang! I like to use the Scotch removable mounting squares.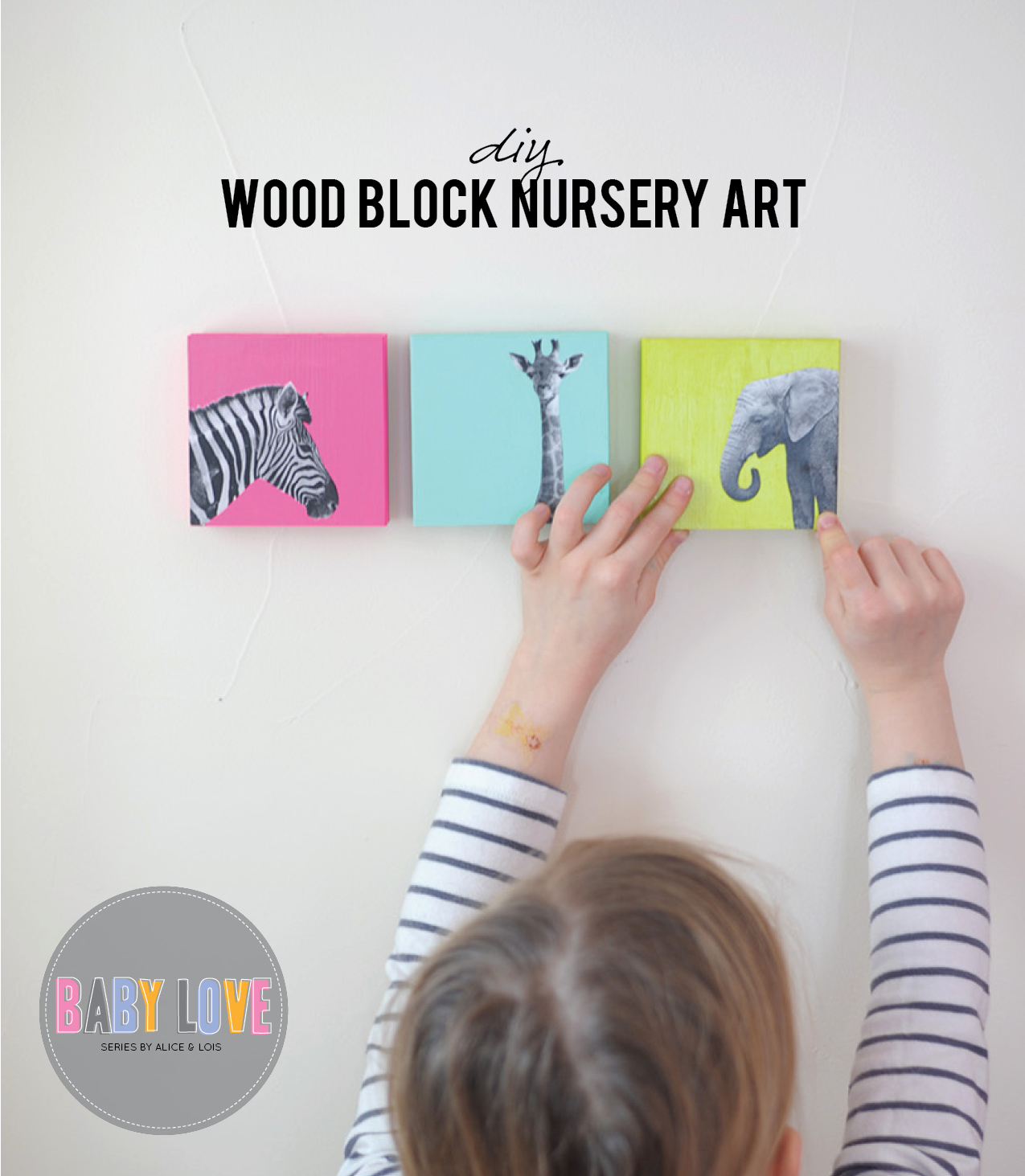 You can download the free printable here: wood block nursery block printable
Enjoy this fun, simple DIY project to brighten up your little one's room or nursery. I think I'm going to try some more with pictures of the kids. What will you use on yours? Don't hesitate to share your creations with us!
–Melissa
facebook // instagram // twitter // pinterest
All images by Melissa for alice & lois. All rights reserved.