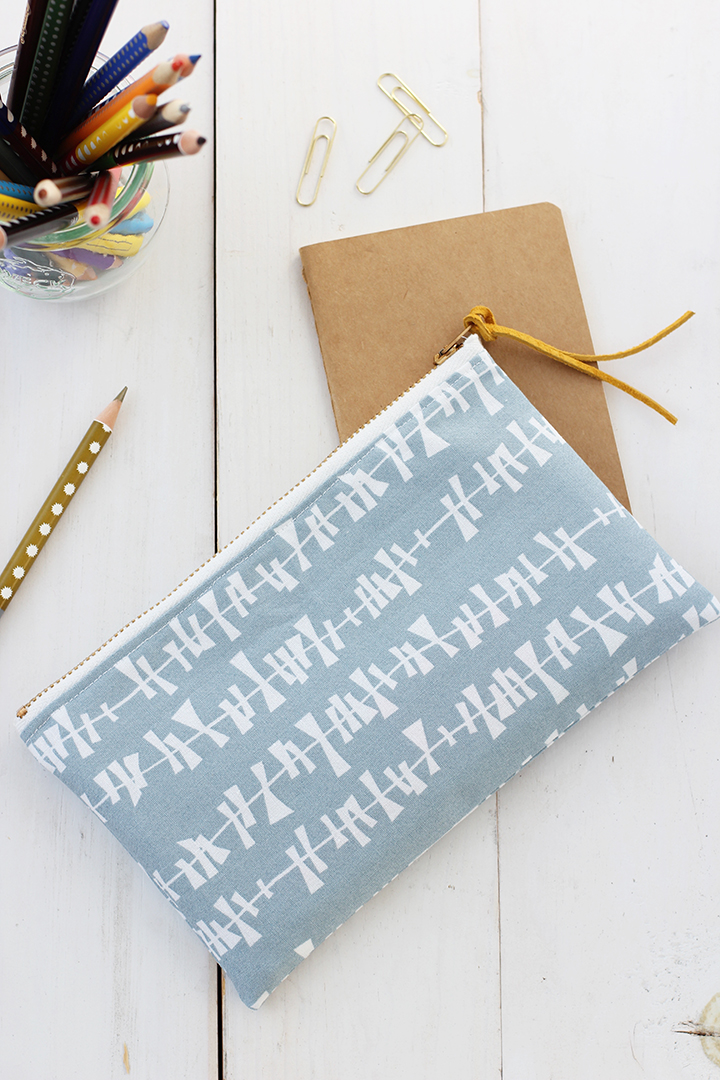 Are you ready for a 15 minute sewing tutorial. Yes, you read that correctly – 15 minutes!
I like to make something new for Harper at the beginning of the school year. I made this snack bag when she started kindergarten that she still uses!
Today I am sharing this fabulous beginner sewing tutorial for a simple pencil pouch. I used a dusty blue Lotta Jansdotter fabric with a gold zipper. I added a mustard suede cord for the zipper pull. What makes this project so fast and easy is adding interfacing instead of a liner fabric.
We love simple sewing projects. There is something so satisfying about making something on your sewing machine.
Read more for the full DIY pencil pouch tutorial…
DIY Pencil Pouch Supplies:
printed cotton fabric / 7 inch zipper / fusible interfacing
/ suede cord
/ sewing machine / scissors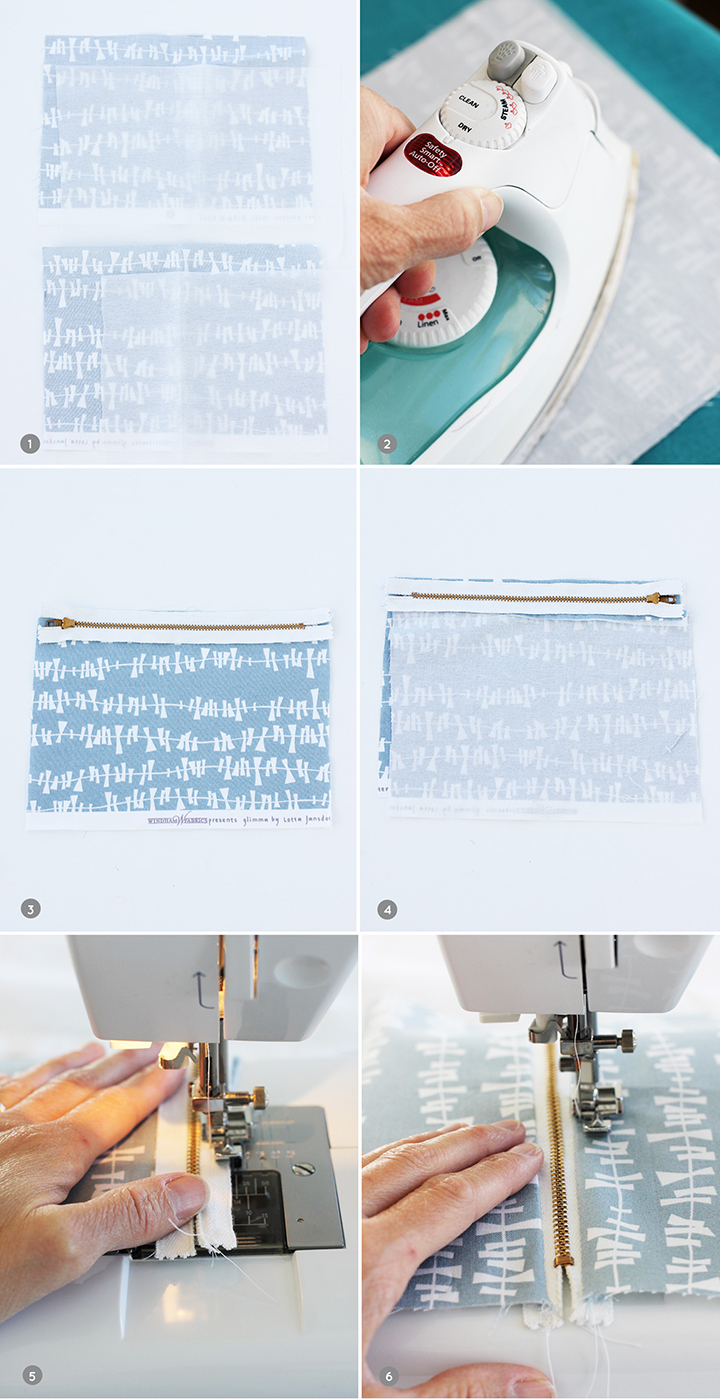 How to sew a DIY Pencil Pouch
1. Measure and cut fabric and interfacing. Cut 2 pieces of fabric and interfacing at 8.5 inches wide x 5.5 inches tall.
2. Iron on the interfacing to the wrong (back) side of fabric.
3. Lay one piece of fabric, right side up. Lay the zipper down, right side of zipper on the right side of fabric. Pin and sew using zipper foot.
4. Lay the other piece of fabric right side up. Lay the fabric with zipper, face down onto the fabric.
5. Sew the zipper to the fabric, again using the zipper foot.
6. Using regular sewing foot, sew along the top edges to secure the zipper (on the right side of fabric).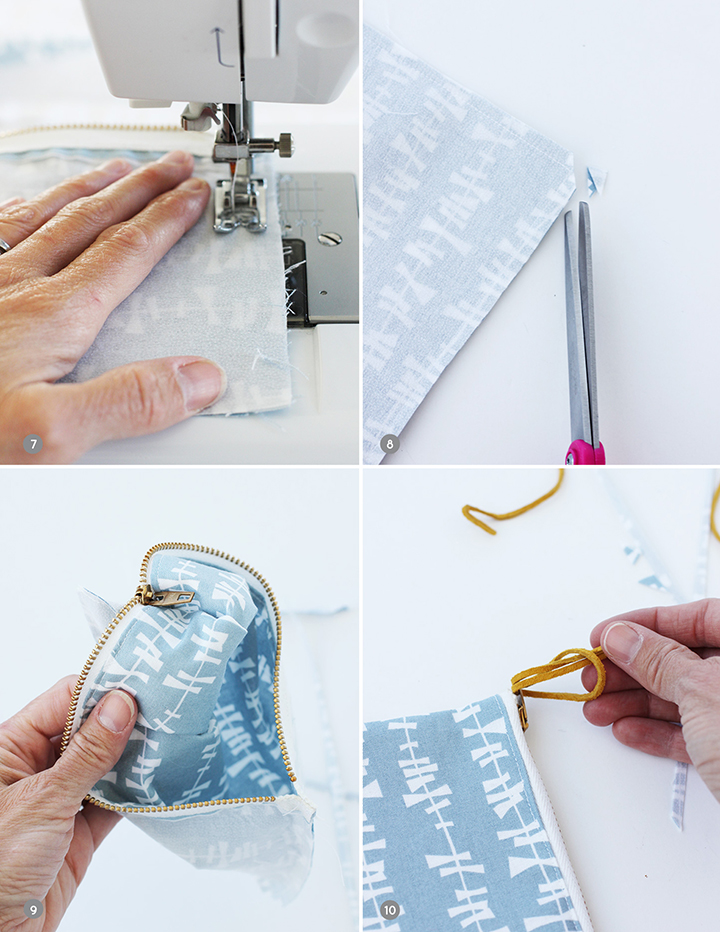 7. Unzip the zipper half way. Next, sew the 3 sides together. using a half inch seam allowance.
8. Trim and clip the edges.
9. Pull the fabric through the zipper to inside out.
10. Attach suede cord to the zipper pull.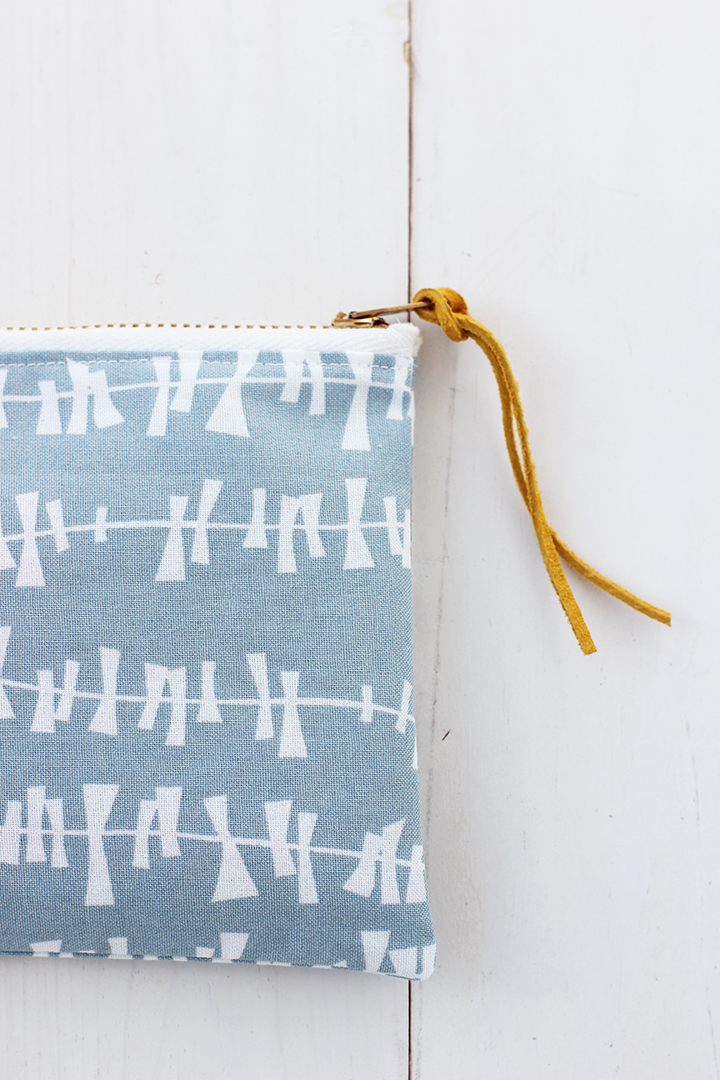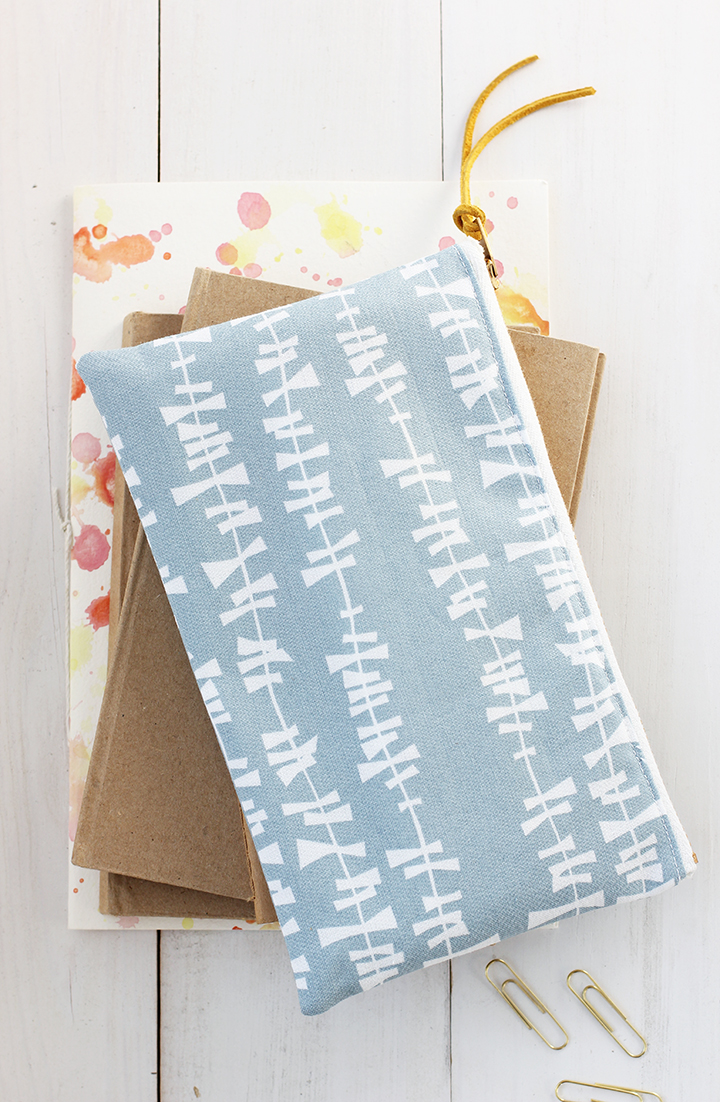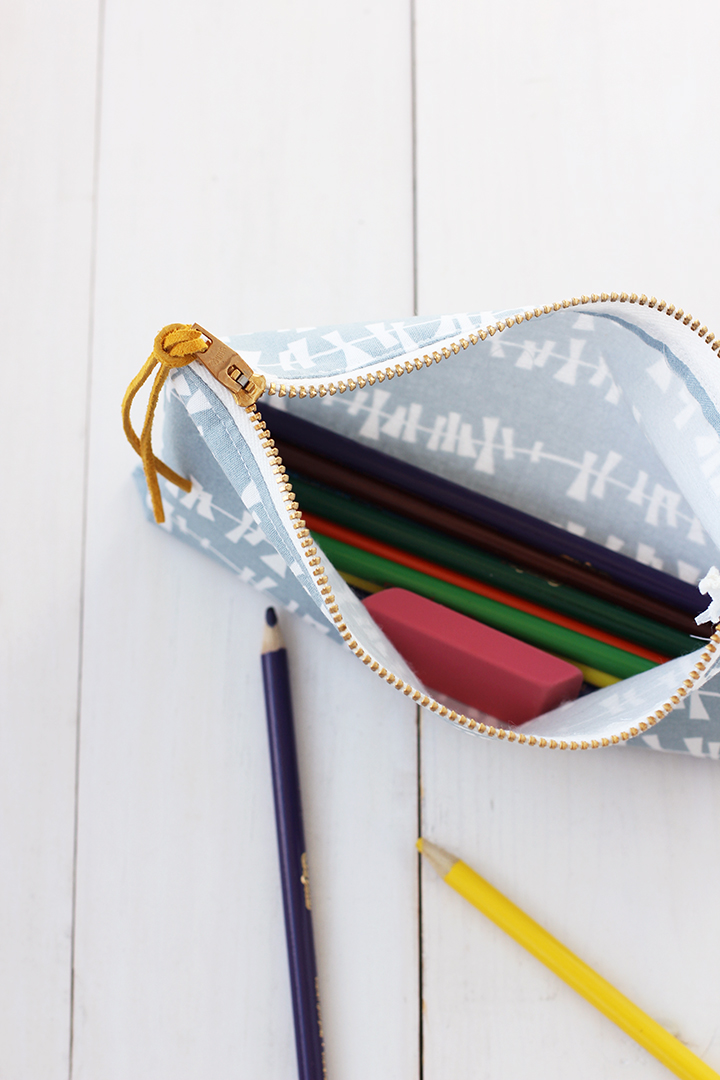 Photos by Sara Albers.