DIY Pinecone and Acorn Wreath
Pinecones and acorns are the perfect pair for any Fall inspired DIY, don't you think? I made this DIY pinecone and acorn wreath for our friends at Oriental Trading's site, FUN365. I used not only pinecones and acorns, but moss, and some faux greenery. Just add a hot glue gun and a wreath form and you are ready for this DIY project. This wreath is perfect to hang after Halloween through Thanksgiving. You can see the full tutorial HERE.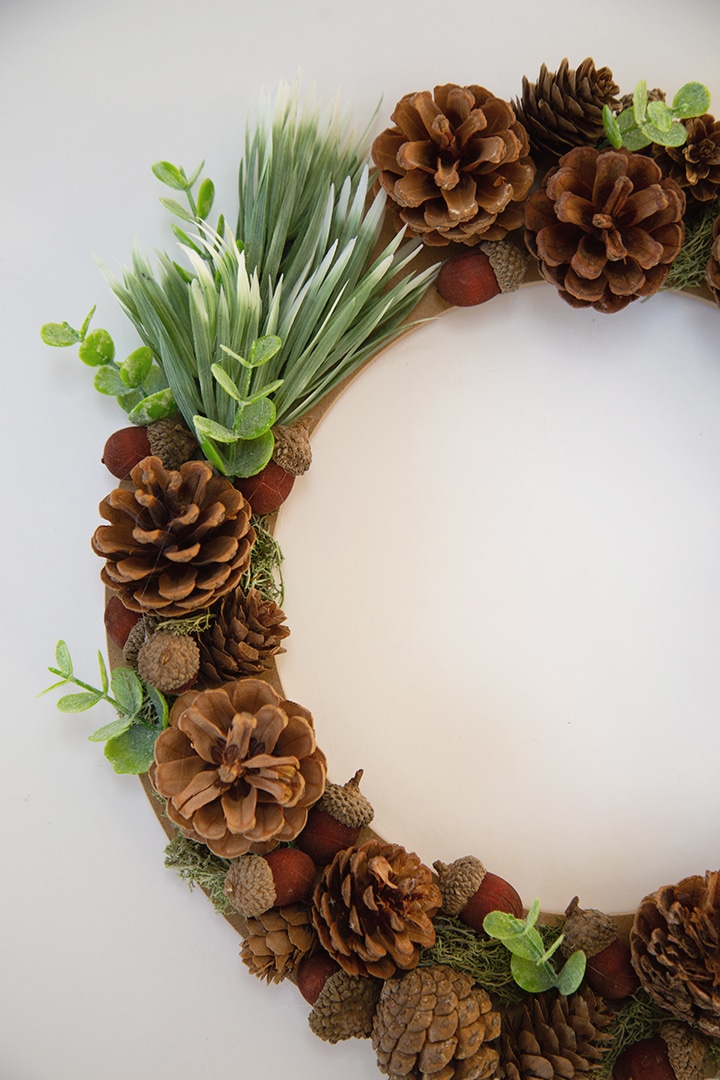 How great would this DIY pinecone and acorn wreath make for a craft night with friends. We love hosting craft nights, especially as the nights get darker and colder. If you have not hosted a craft night, do not be intimidated. Set up a "buffet" table with all of the supplies. Wreath forms, glue guns, pine cones, acorns, moss, greenery. Your friends can go through the "buffet" and get all of their craft making goodies. You can also have a simple dinner like homemade soup and wine. Hope you try one this Fall!