It is plant season and we are loving adding more plants to our home, inside and outside! Check out these DIY Plant Risers made from hardware store supplies.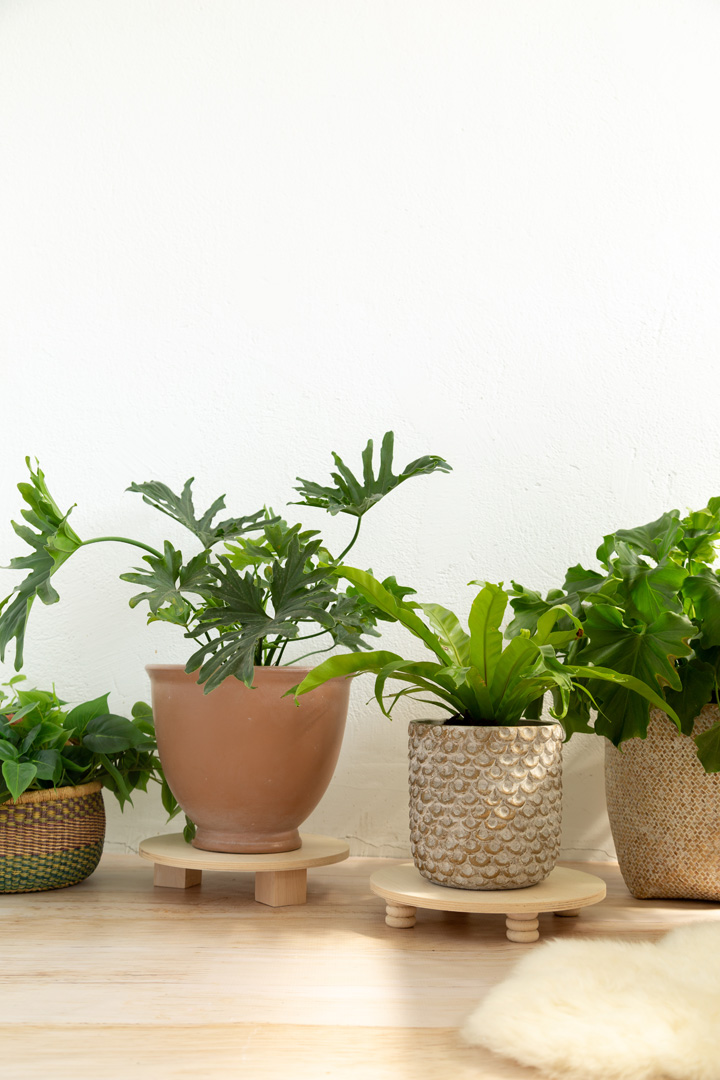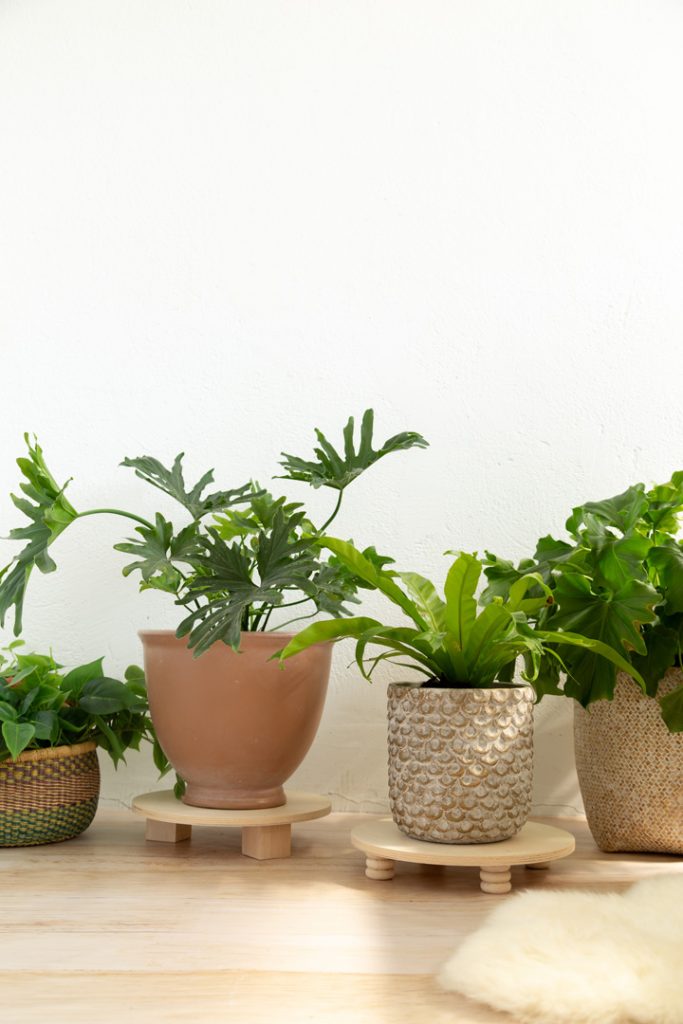 If you are anything like us, we love to bring new plants into our homes anytime of year! There are so many plant stands and plant risers to buy from big box stores, but we always love a simple DIY instead of buying what everyone has. And this project is not only simple to make, but they are simple supplies to get as well.
Protecting our wood floors is something we have to think about with all of the plants that we have in our home. We have a thing from making plant stands from scratch!
How to make DIY Plant Risers
We used birch wood circles that are pre cut from the hardware store. They are actually the same thing we used for the table top of the DIY Fluted Side Table project. We made the risers with wood blocks for some. Now, we also used a new supply that we have not used before and have fallen in love with them… wood toy wheels! They give the rounded almost fluted look.
You can find the full tutorial on how we made these DIY Plant Risers over at hunker.com. Make sure and check out all of the great DIYs while you are there!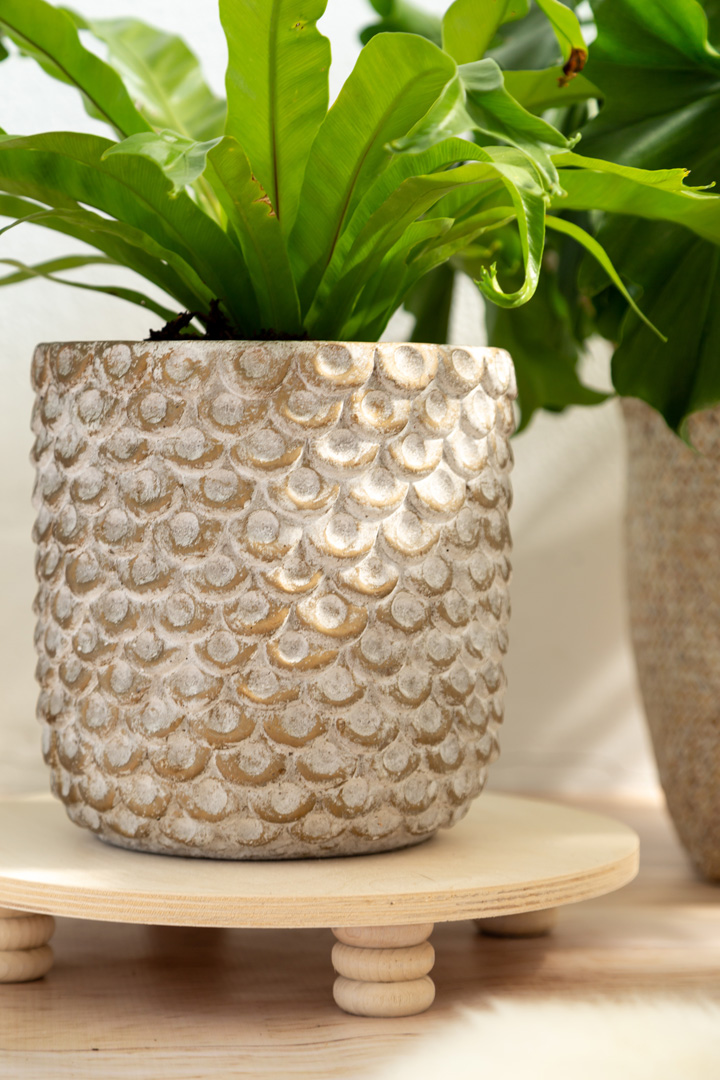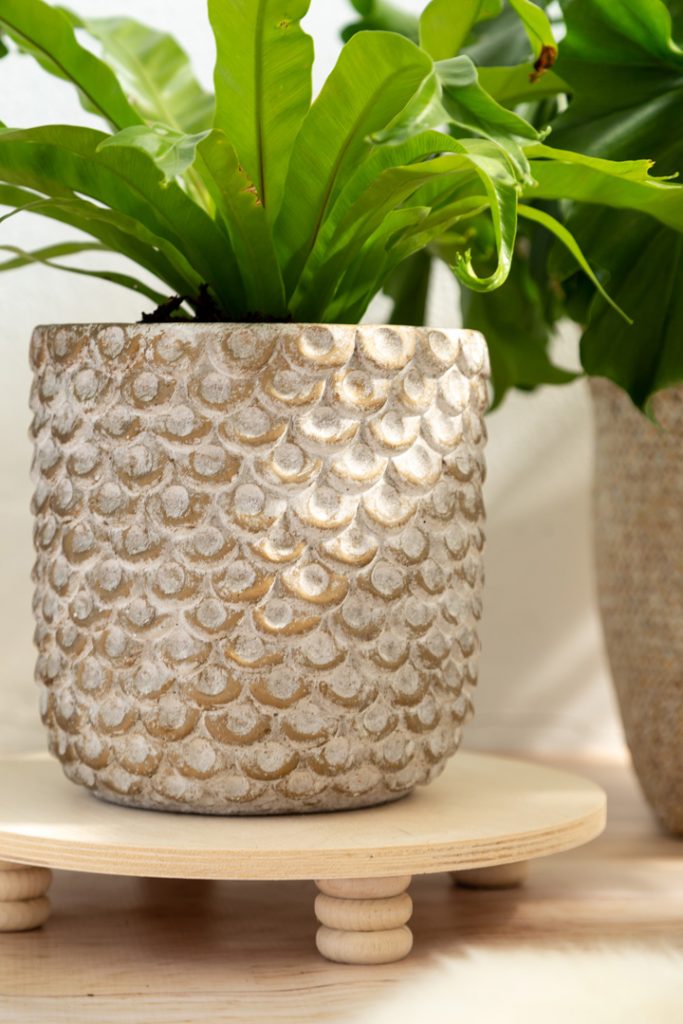 Favorite Planters
We shared some of our favorite planters a few weeks ago. Make sure and check it out! I have gotten a few more of these faux terra cotta weathered looking planters that look so nice on the plant risers!