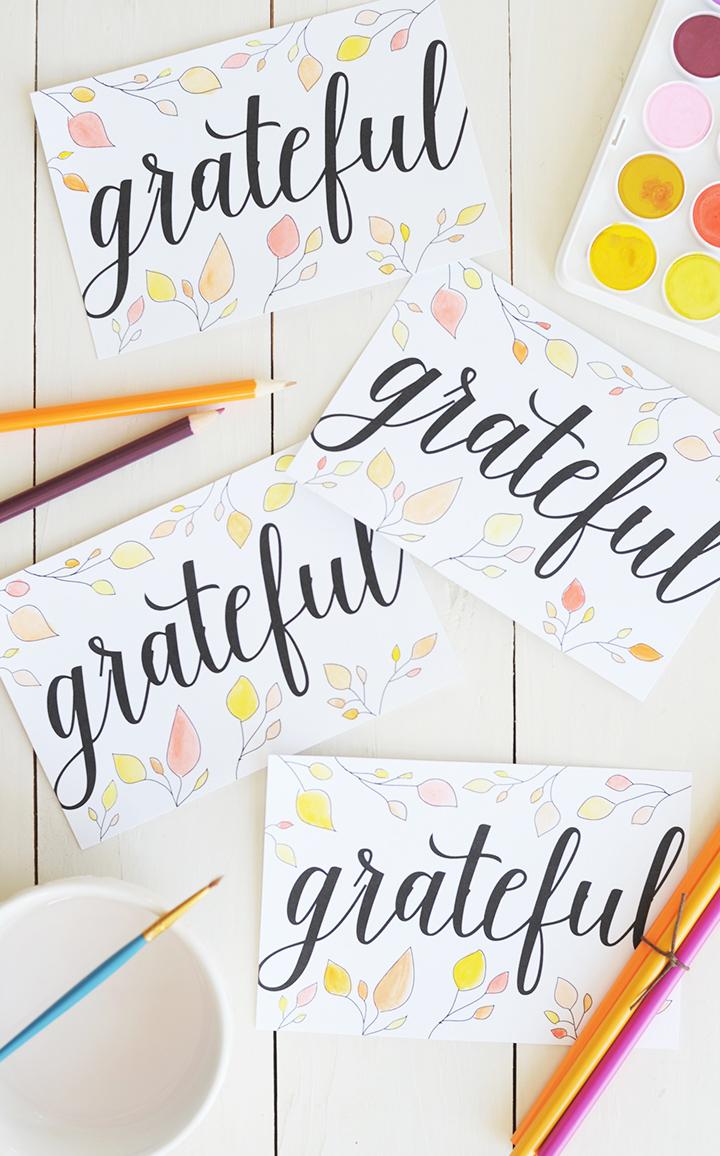 This weekend, I read a thought-provoking column in the New York Times, "Choose to Be Grateful. It Will Make You Happier." Truly happy people find ways to be grateful everyday, oftentimes in the little things. So this Thanksgiving, why not encourage all your family and guests to spend a minute and tell someone how grateful they are to have them in their lives. I created these free printable Thanksgiving postcards for you this holiday. The printable is the perfect thing to print out, cut and put on each place setting at your table. It even works well at the kid's table or a pre-dinner projects for the little ones. I'm going to have a table set up with watercolor paints, markers and colored pencils.
For the adults, place a glass full of colored pencils or the watercolor paints on the Thanksgiving table. Not only does this get conversation going, it allows your guests to have a little fun painting their Thanksgiving postcard. Go ahead and stamp the postcards and offer to drop them in the mail for everyone. It never hurts to tell someone you love them… and that you're grateful for them. Happy Thanksgiving, everyone!
And don't forget some other free printables for Thanksgiving, like our grateful flags, fun Thanksgiving leftovers printables, and our modern Thanksgiving printables to hang or frame.
Read more to find out how we made these printable Thanksgiving postcards.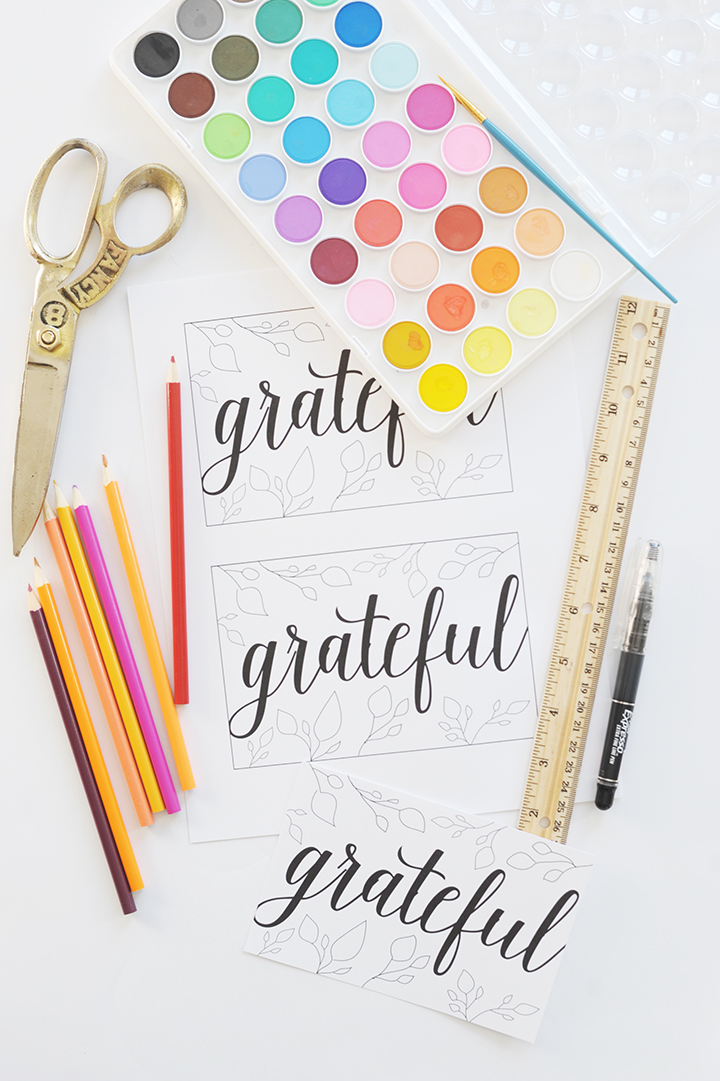 Supplies: Free printable Thanksgiving postcard, scissors, ruler, pen, colored pencils, watercolor paints, paintbrushes, stamps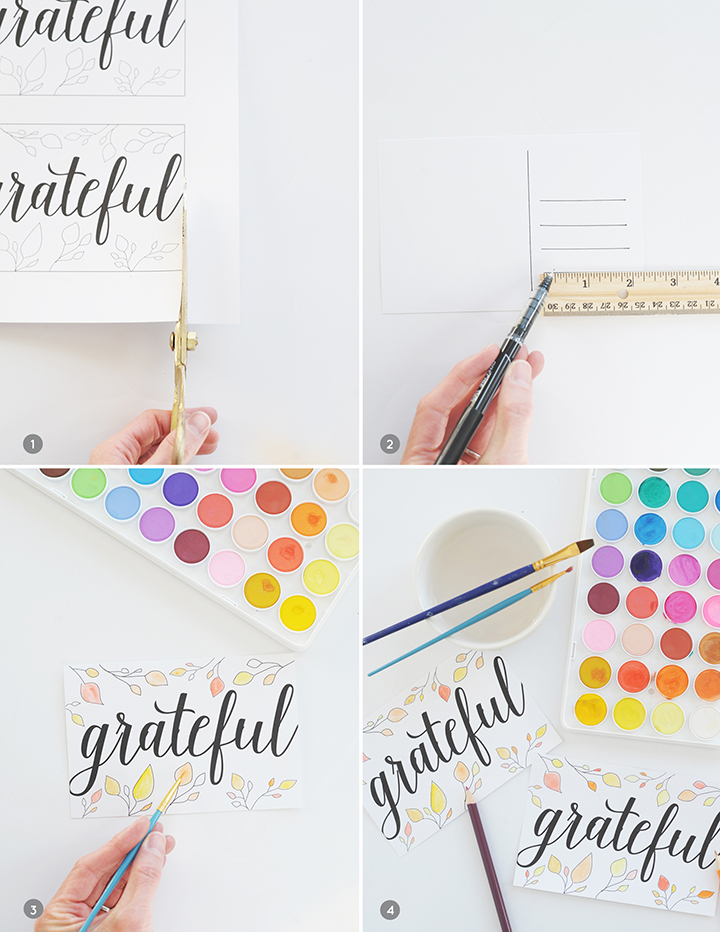 Steps:
1. Print the download on card stock or watercolor paper. Cut out the postcards.
2. Use a ruler and pen to draw postcard lines on the back of the card.
3. Use watercolor paint or colored pencils to fill in the leaves.
4. Let your guests be creative and paint in their postcards.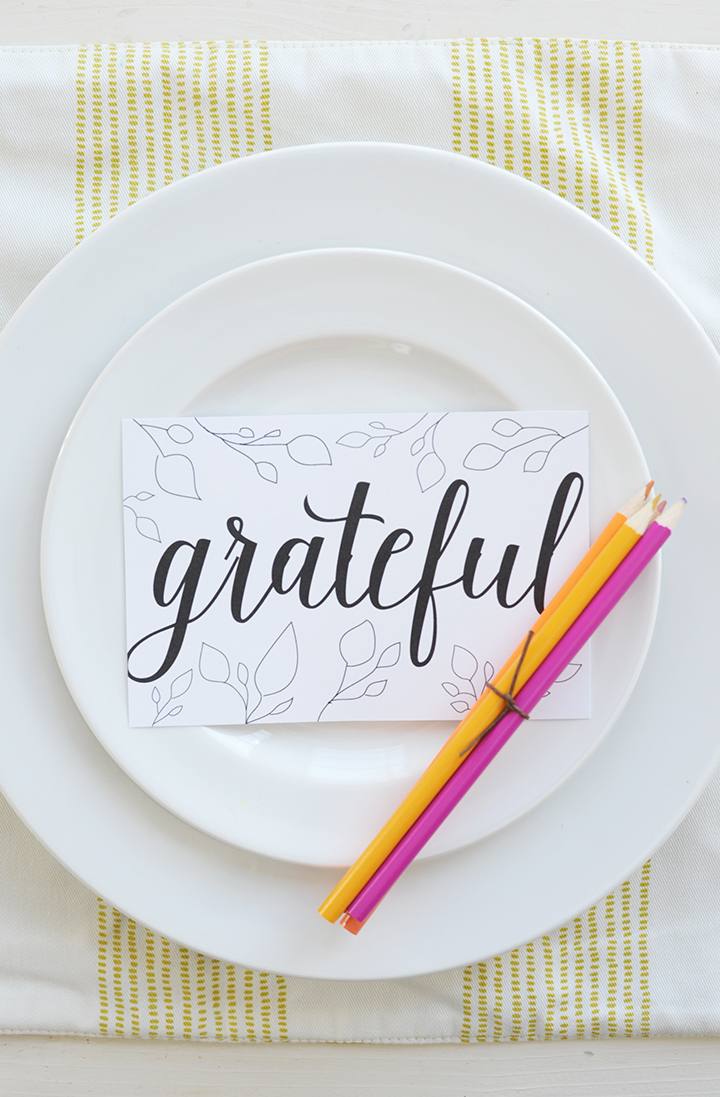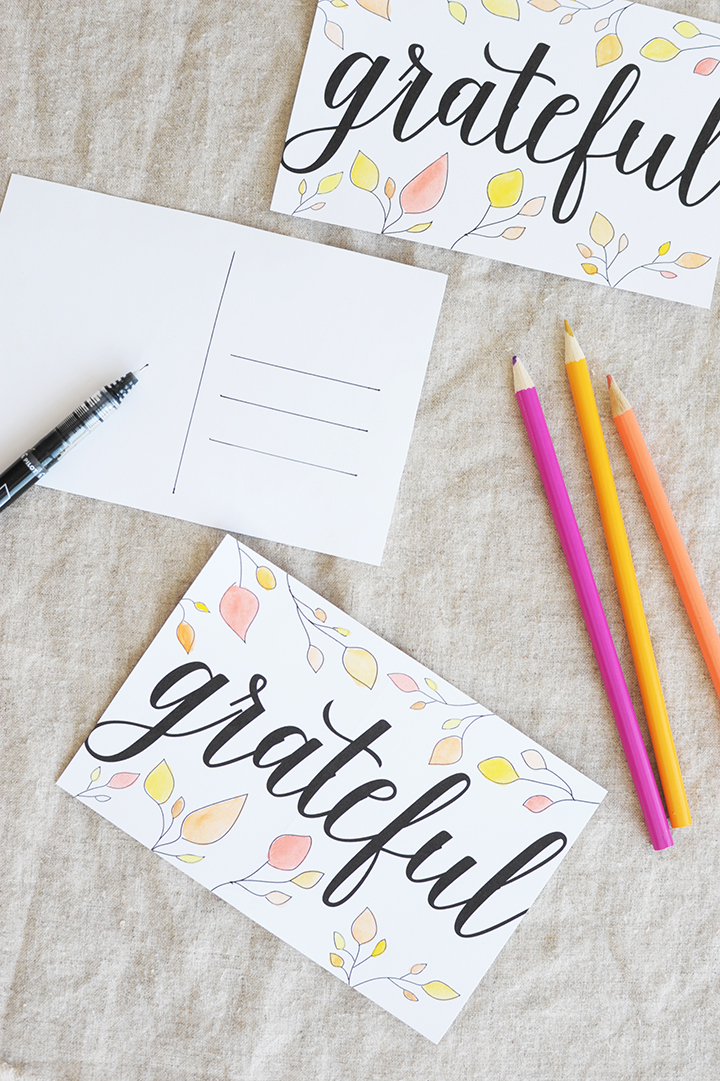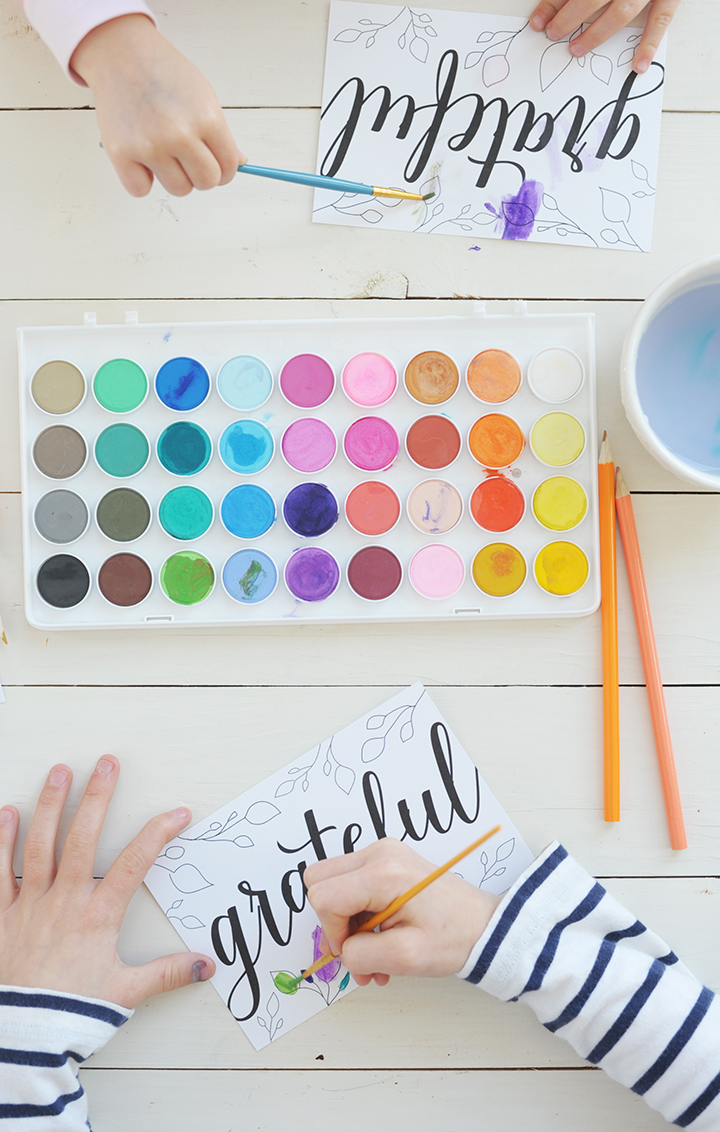 photos by Melissa Fenlon. all rights reserved.