See how to make homemade DIY Pumpkin Candles for this October!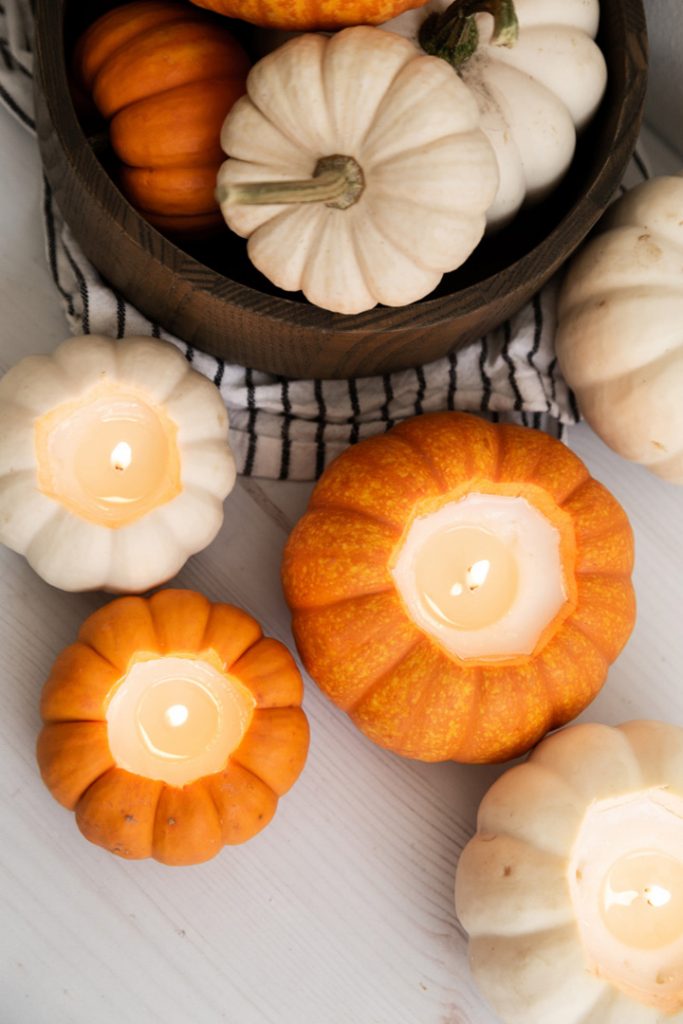 Well, it is official – we are completely and utterly obsessed with making these DIY Pumpkin Candles.
An assortment of sizes and colors of pumpkins are the perfect way to decorate for Fall. You can add these to a dining room table, coffee table, shelves or mantle. Actually, just about anywhere!
I even made a few extras to add to my front porch steps to go along with the Halloween Jack-o-lanterns. Too cute!
What kind of wax to use for candles
We love using soy wax flakes for homemade candle making. It melts so nicely and evenly. It is easy to use and pours really nicely into vessels.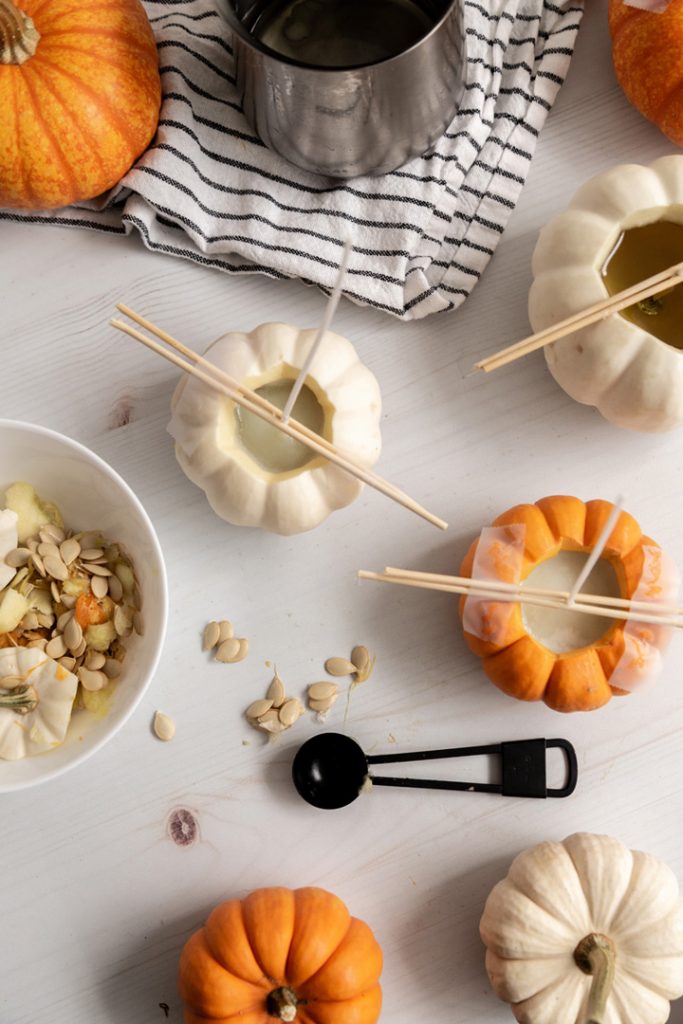 Supplies for homemade candle making
Take a look at some of our favorite supplies for making candles at home:
DIY Candle Projects
If you have not tried making candles at home before - you are missing out! This type of craft project might seem intimidating... It is NOT at all! You just need to create a double broiler, metal pitcher and soy wax flakes to make homemade candles! Check out a few of our favorite candle centric projects!
How to make DIY Pumpkin Candles
This is honestly such a simple project that you could do right along with pumpkin carving. You cut off the top of the pumpkin just like you would for jack-lanterns! You can find the full tutorial over on hunker.com.
Make sure and check out some more Halloween and Fall DIY projects below: