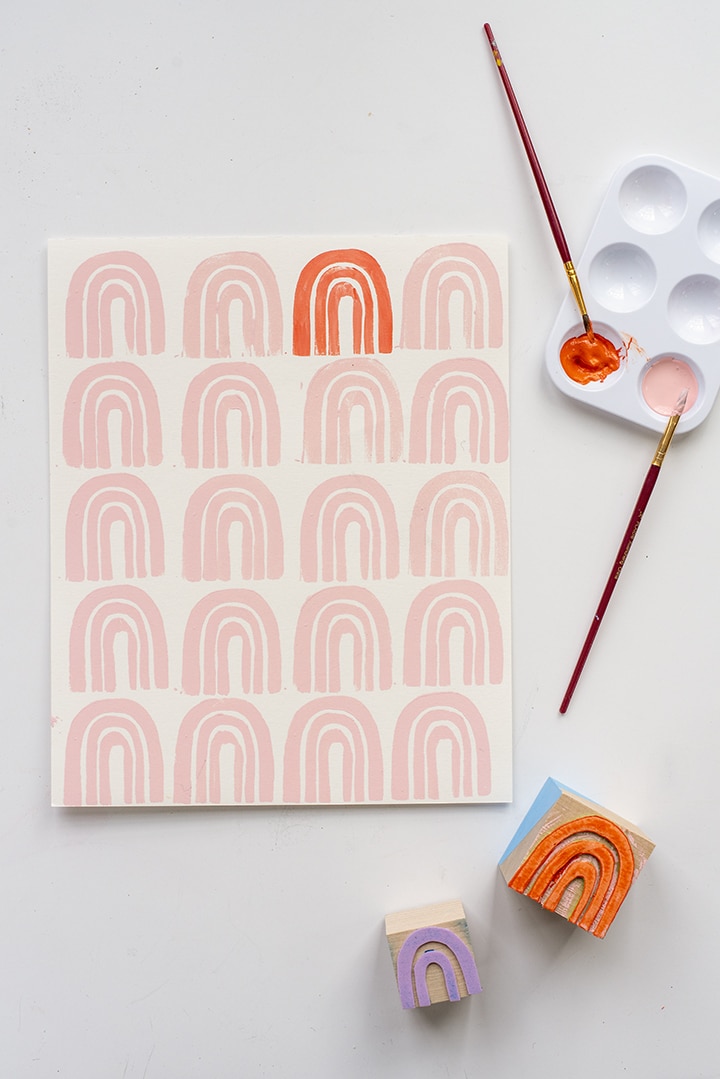 One of our favorite ways to make art is with DIY foam stamps. This project, our DIY Rainbow Stamp Art Print, is definitely one of our faves. You only need a few supplies and the possibilities are endless. You can create any kind of stamp you want, but the girls and I have been so into rainbows lately, we'll show you how to make your own rainbow stamp.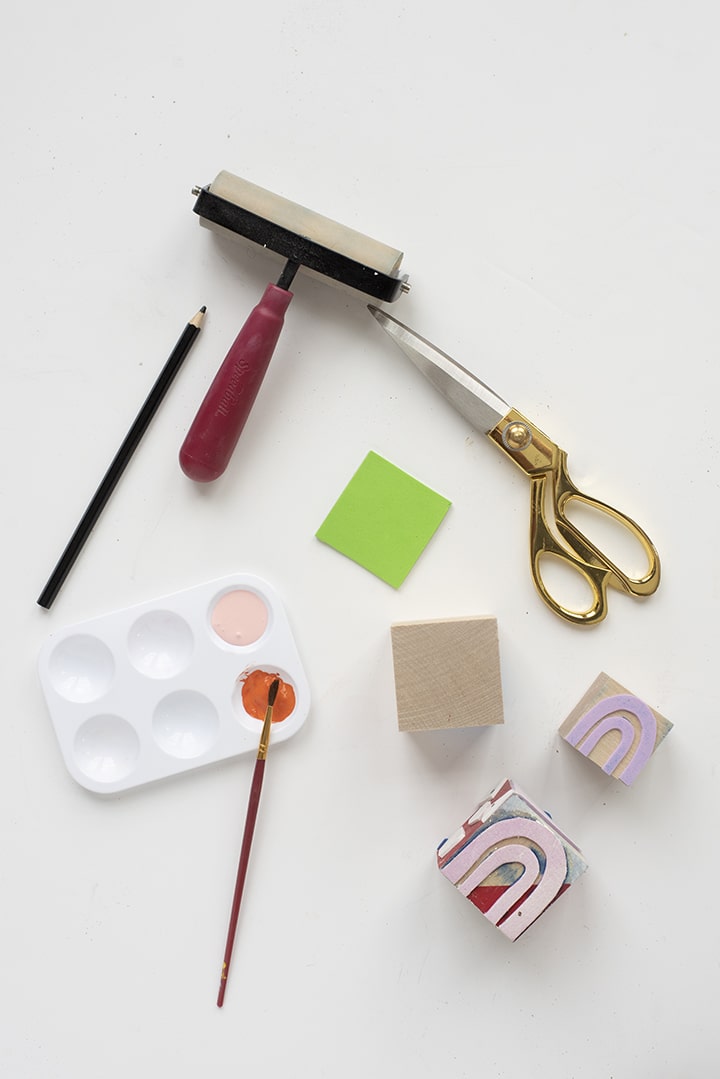 DIY Rainbow Stamp Art Print Supplies
scissors
acrylic craft paint
brayer or paintbrushes
watercolor paper or thick card stock
wood block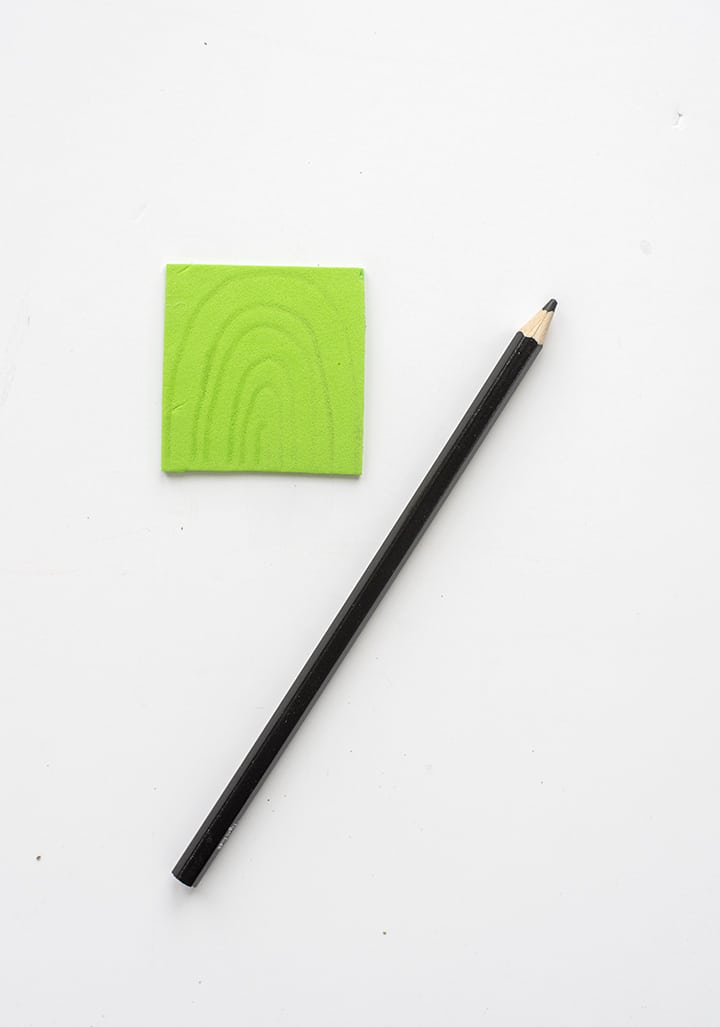 Step 1: Cut a piece of foam that fits on your wood block, draw your pattern on the foam.
Step 2: Cut out your pattern and stick to wood block.
Step 3: Either using a paint brush or a brayer, brush on paint to your stamp,,
Step 4: Begin stamping. We like to put new layer of paint on stamp between each stamping.
Have fun creating your rainbow art print! And remember, you can create any pattern for your stamp… circles, clouds, triangles… the possibilities are endless.
Ideas for displays and using the DIY Artwork
Display using wood pant hangers (like this)
Cut into post card sizes and mail to friends and family
Frame in a larger frame with a matte – looks like high end artwork
Cut into 2×2 inch squares and create modern grid look and frame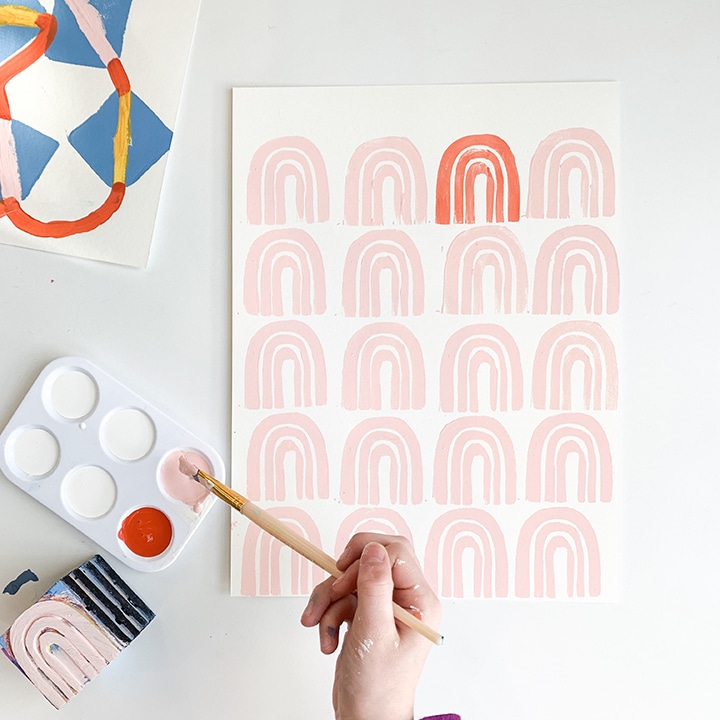 Here are a few other craft projects using paint and some also using foam sheets: