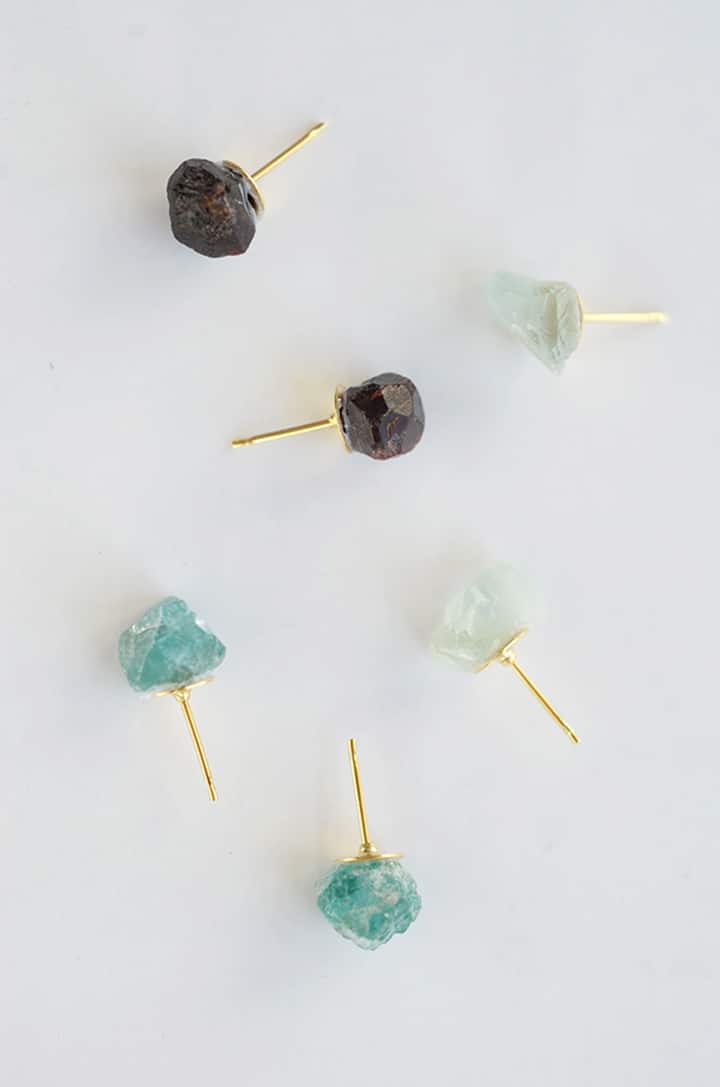 When I tell you these earrings will take you five minutes to make, I'm not exaggerating. These DIY raw stone earrings are so gorgeous and such a cinch to make.
There is such beauty in raw minerals like rose quartz, amazonite, apatite, fluorite and garnet. The colors and natural patterns in the stones are so exquisite.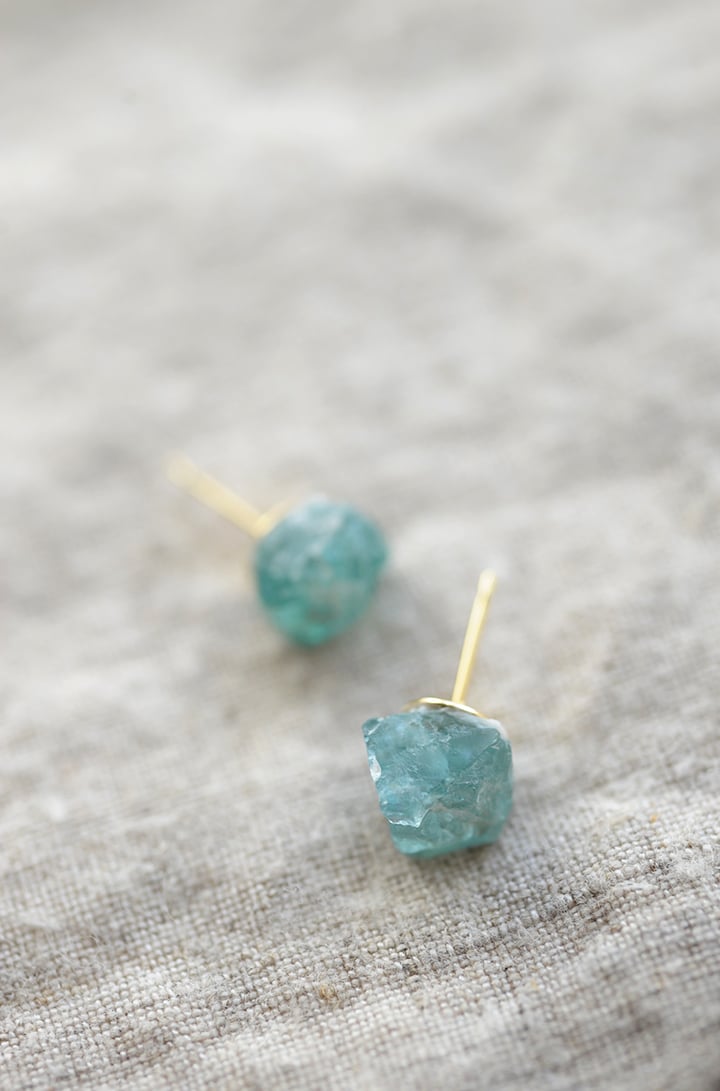 One of my favorite shops in Crested Butte is our local bead store. There are trays and trays of amazing minerals and stones. It was so fun to pick out the stones for these stud earrings. The challenge was just finding two stones that are close enough in shape and size to work as earrings.
We love to make DIY jewelry, like these stone pendants, this copper and wood bead necklace, or the simple seed bead necklace, and you can't go wrong with the 10-minutes tassel necklace tutorial.
Read more to learn how to make these DIY raw stone earrings…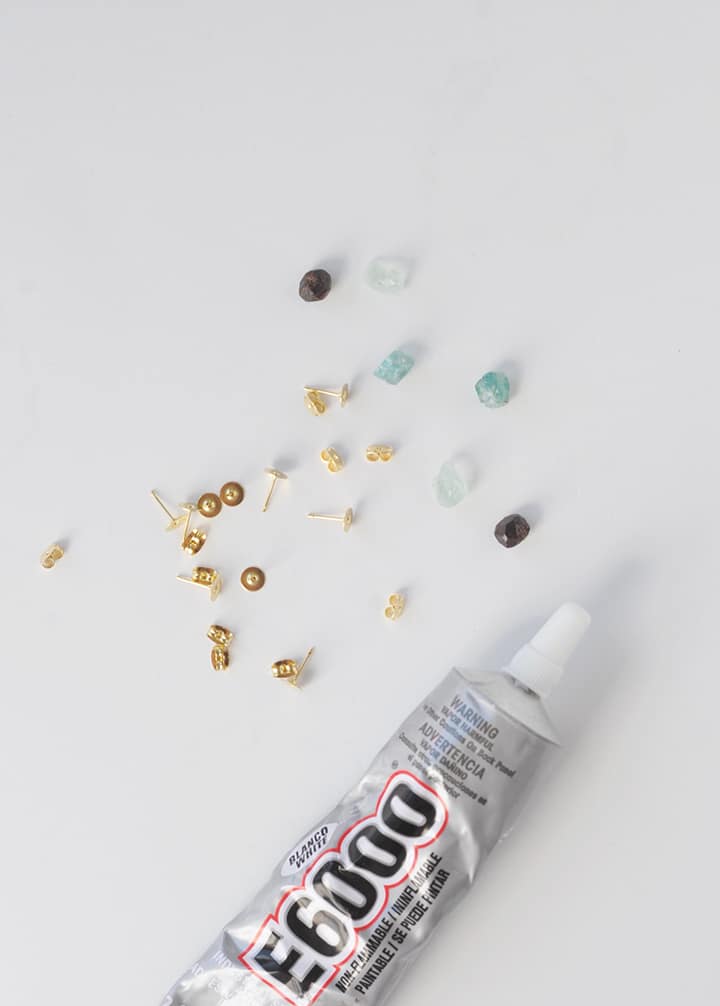 DIY Raw Stone Earrings Supplies
stones or minerals like amazonite, rose quartz, fluorite and garnet / gold earring studs / E6000 glue
Instructions
– Put a tab of the E6000 glue on the stud, press stone firmly onto glue and let dry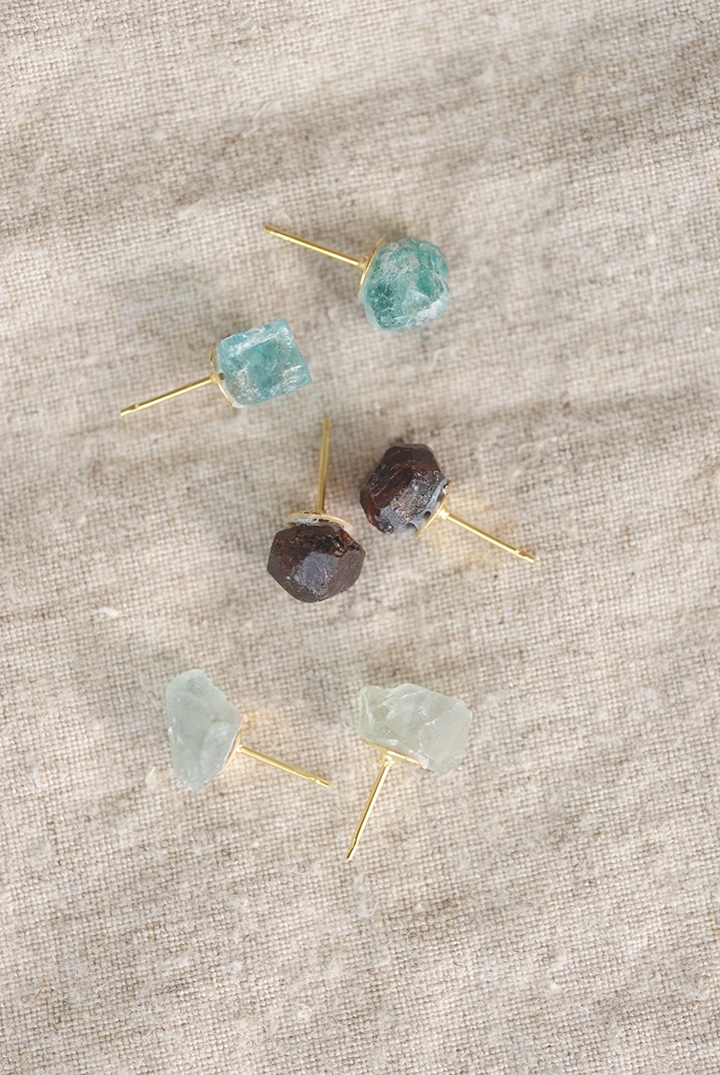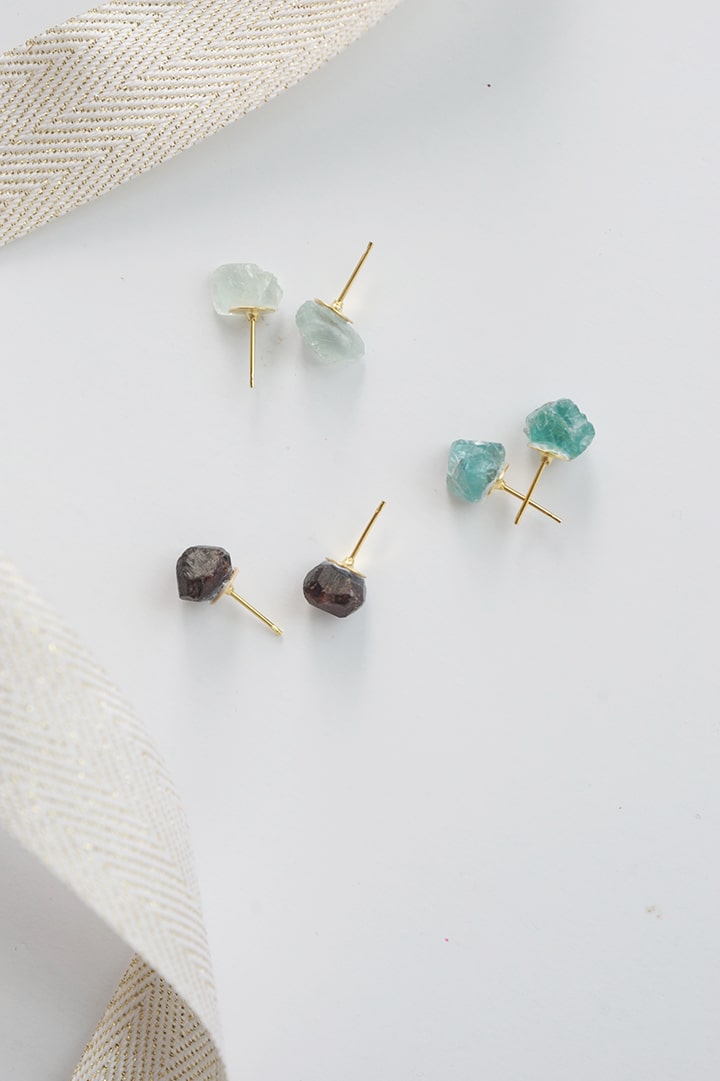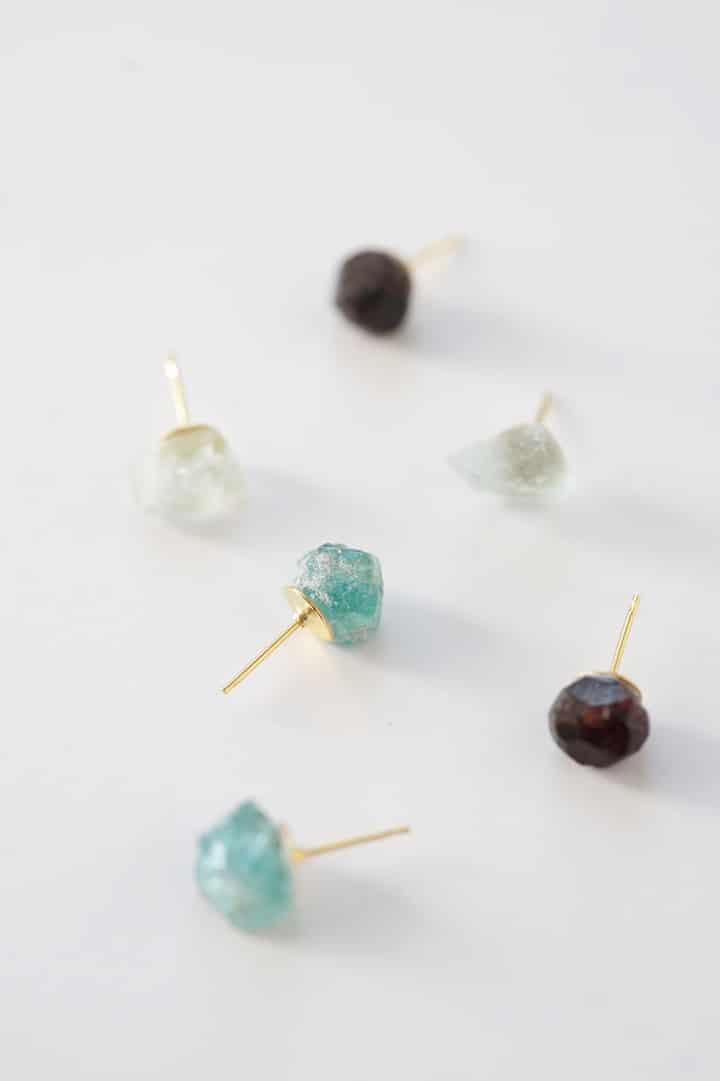 photos by Melissa Fenlon. all rights reserved.