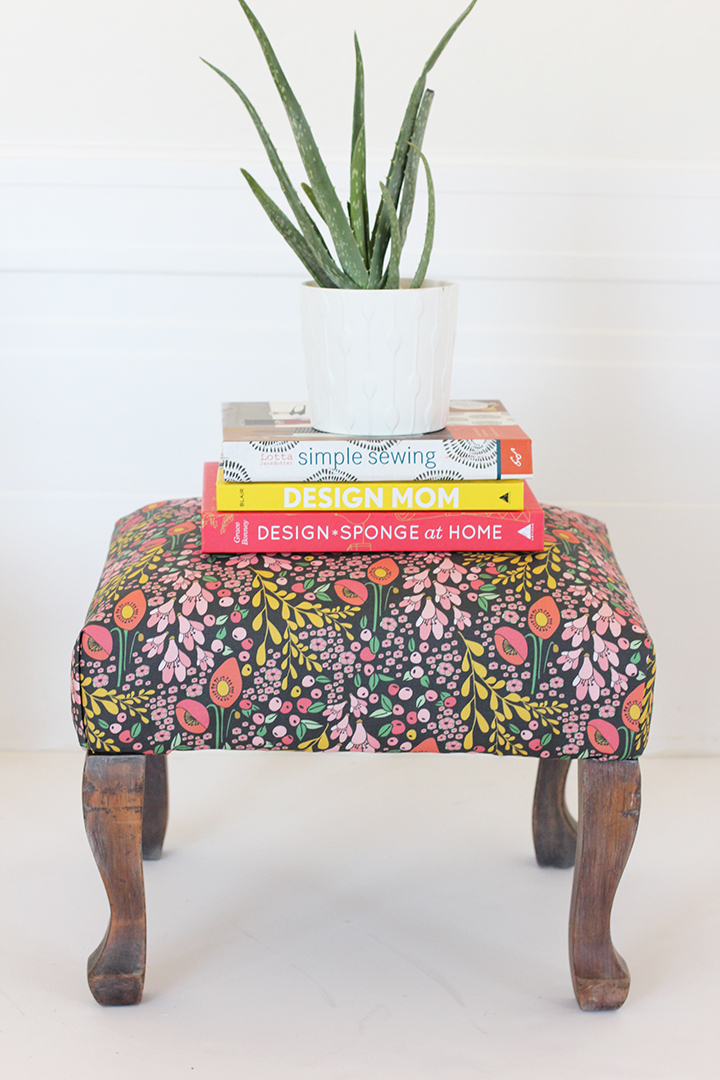 Have you ever tried to reupholster a piece of furniture?  I am here to tell you it is pretty simple. But, I am talking stool or chair cushion varieties here!
Now, we must have a thing with upholstering benches and stools… I still love and use this Ikea Hack mud cloth bench we made a few years back. And still adore this Boucle Ottoman we made.
My friend had given me an old foot stool that she had reupholstered a few times. I wanted to give the stool new life in our new apartment. I have been saving some special fabric in my secret fabric stash at home.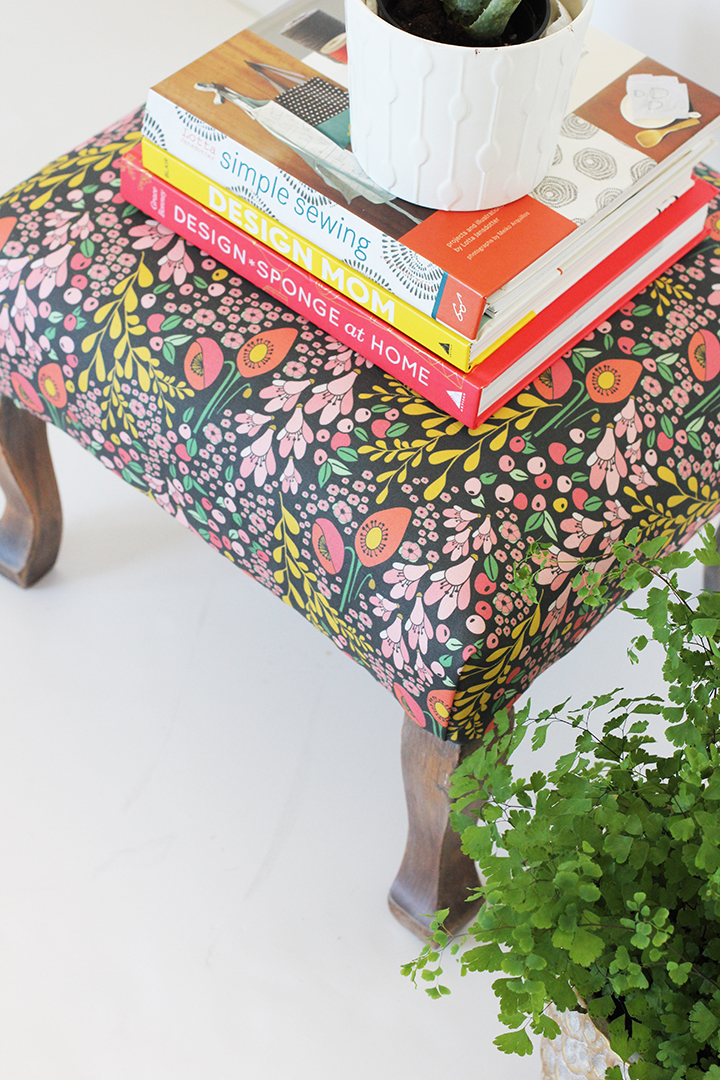 My friend Audrey from This Little Street was nice enough to send me some of her beautiful fabric from her new line on Spoonflower. The collection is called California Dreaming – such colorful and lovely designs.
I had the hardest time deciding what to make with the floral print. Then the foot stool came into my life and I knew Audrey's fabric was perfect!
Read more for the DIY reupholstered stool…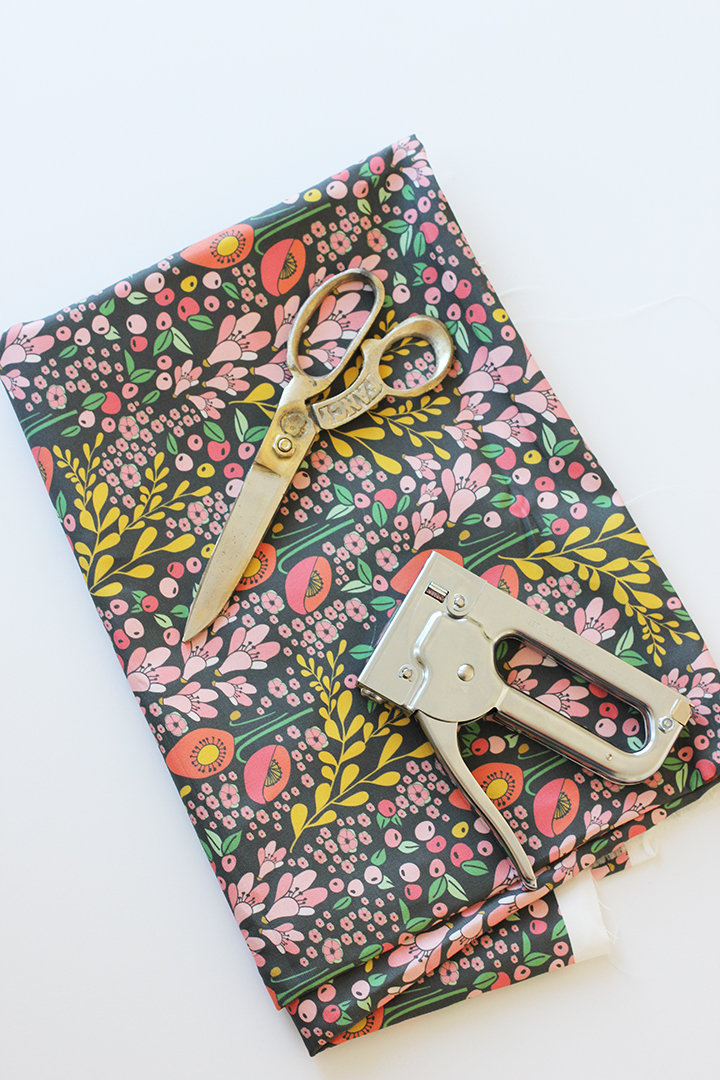 DIY Reupholstered Stool Supplies
thrifted foot stool
staple gun
scissors
batting (if needed)

Steps
Step 1. Remove stool legs.
Step 2. Remove old staples with pliers and/or screw driver.
Step 3. Use the removed fabric as a pattern and cut new fabric a bit larger. I was lucky and the batting was in great shape!
Step 4. Lay the stool face down on the back side of fabric. Make sure to check how the fabric lies on the top of of the stool by lifting up and peeking. Make adjustments if necessary. Pull the fabric up and hold tightly and staple to inside of stool. Continue along the interior side.
Step 5. Continue to the next side. I used a sharp edge fold to create a clean edge. Fold the fabric into itself and pull the side up to staple down in the interior of stool. As a reminder – always pull the fabric tight before you staple.
Step 6. Continue this on all sides. If you have a hole where the stool leg attaches, use scissors to cut the fabric so the leg attaches easily. You can cut out some extra bulk in fabric around the corners.
Step 7. Attach the stool legs. I had to twist mine on and add a little wood glue as well to make secure.
Step 8. Enjoy the new stool! I cannot wait to reupholster something else for our place! Here I come thrift store.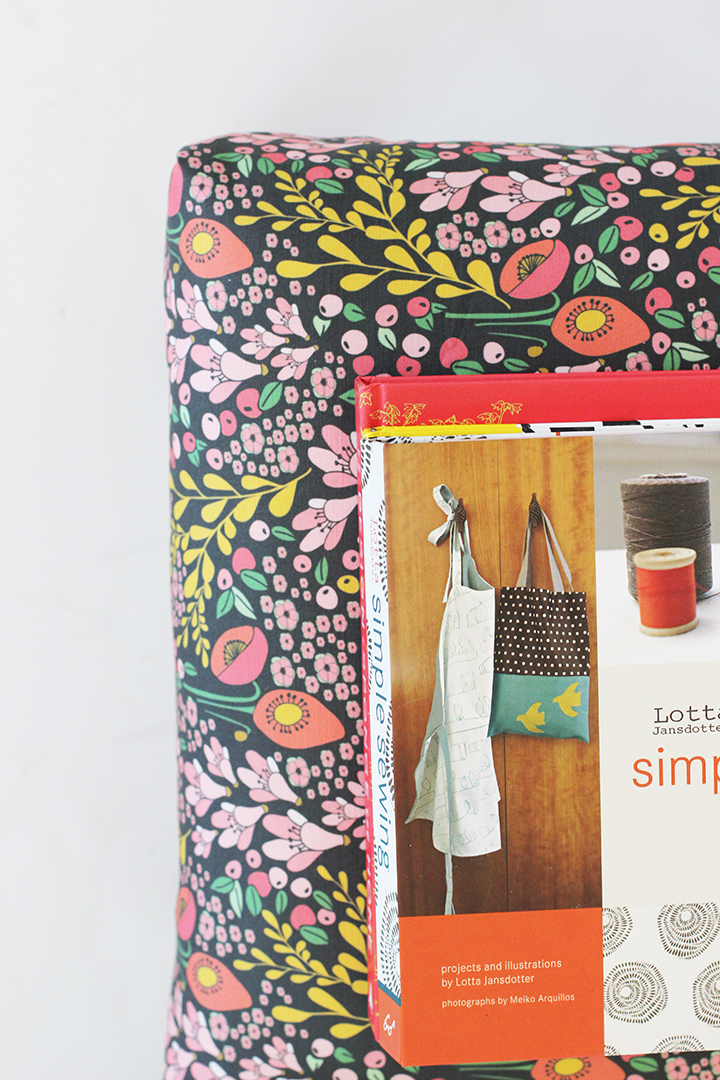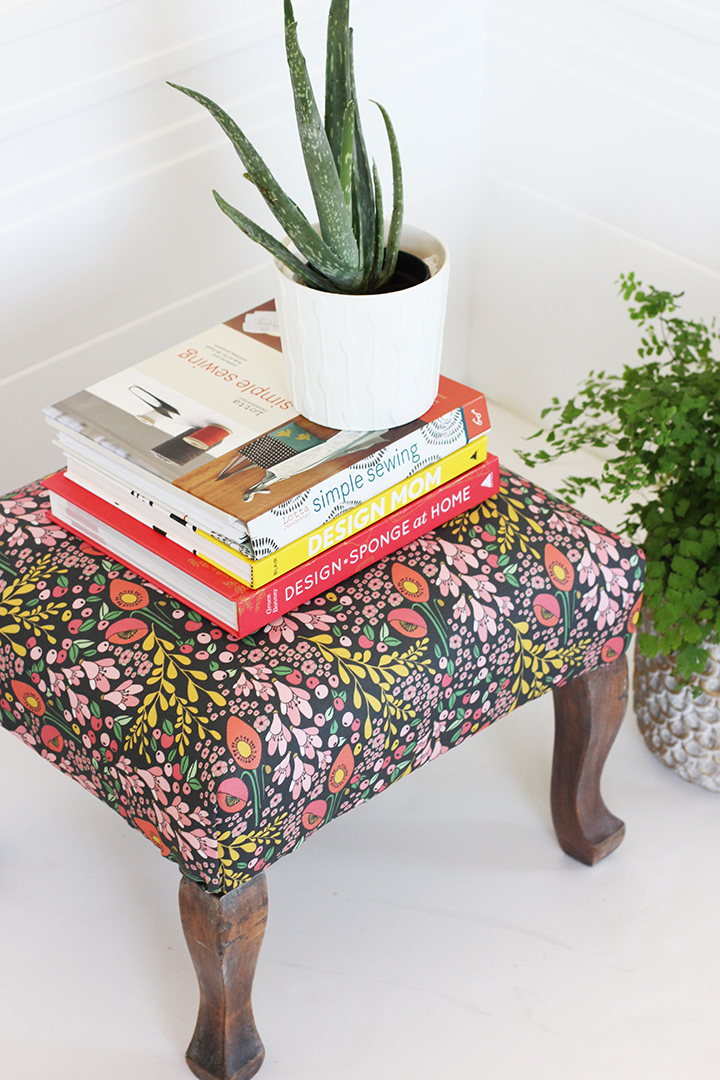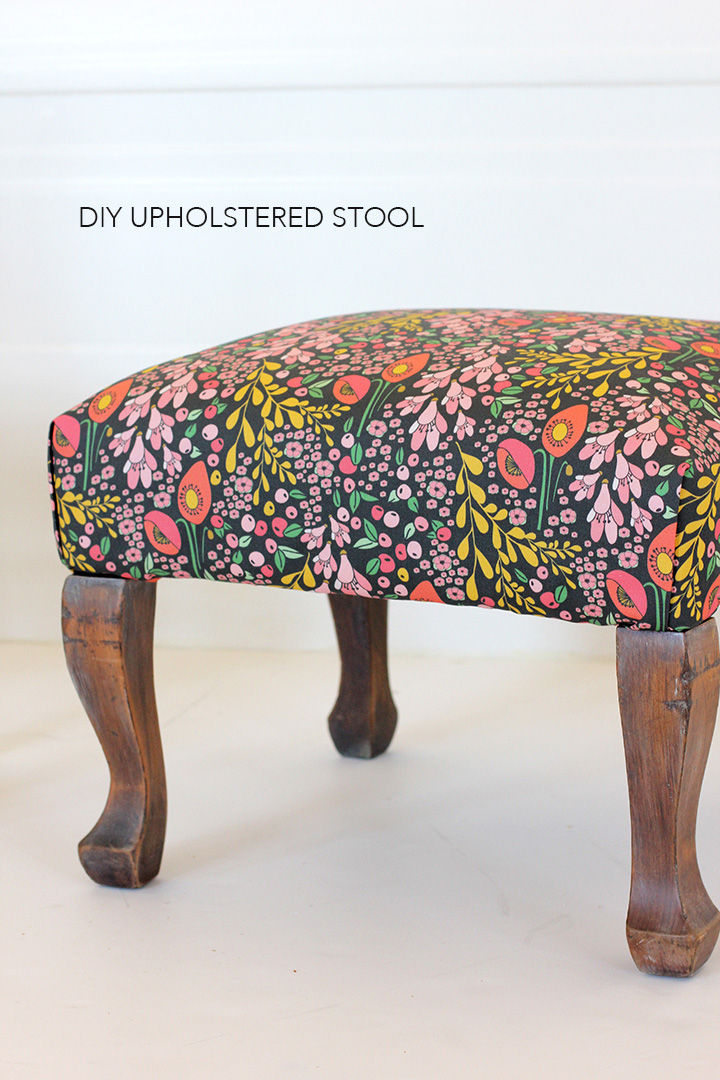 Photos by Sara Albers. Assisted by Melanie Lombardi.