Looking for a simple DIY project for the weekend? Well this DIY Rope Planter Basket is just the project!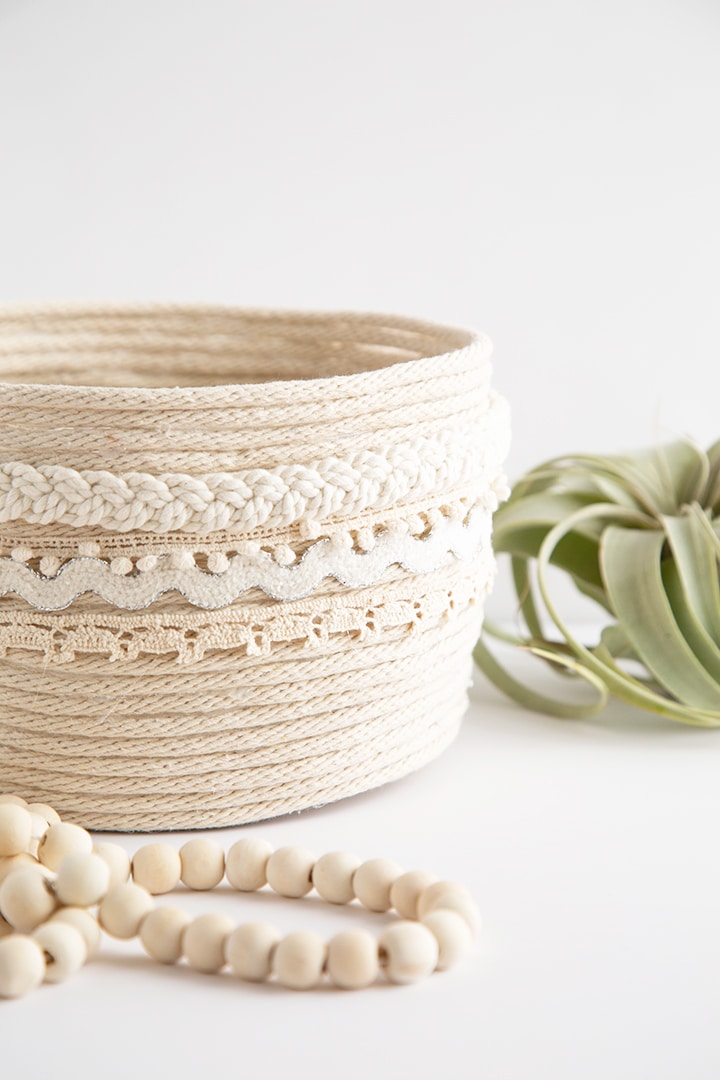 Give me rope and a hot glue gun and I can make one fine DIY project! Today I am excited to show you how to make this DIY Rope Planter Basket.
I used clothesline rope from the hardware store, a hot glue gun and some fringe, pom poms and other embellishments that I picked up from the fabric store.
If you are looking for a unique and handmade gift for Mother's Day – look no further! You must give this DIY Rope Planter Basket a try. Now, you can gift this basket as a planter and include a new plant as well. Or you could use the rope basket as a gift basket and fill with some of your mama's favorite things. Either way, this handmade basket will be a favorite of your mom's for years to come.
This basket has a bit of a Morrocan feel, don't you think? Adding the cream fringe and embellishments makes it feel like a Moroccan wedding blanket of sorts… like this or this. I am loving the simplicity of the one color but the texture of the added embellishments really make it.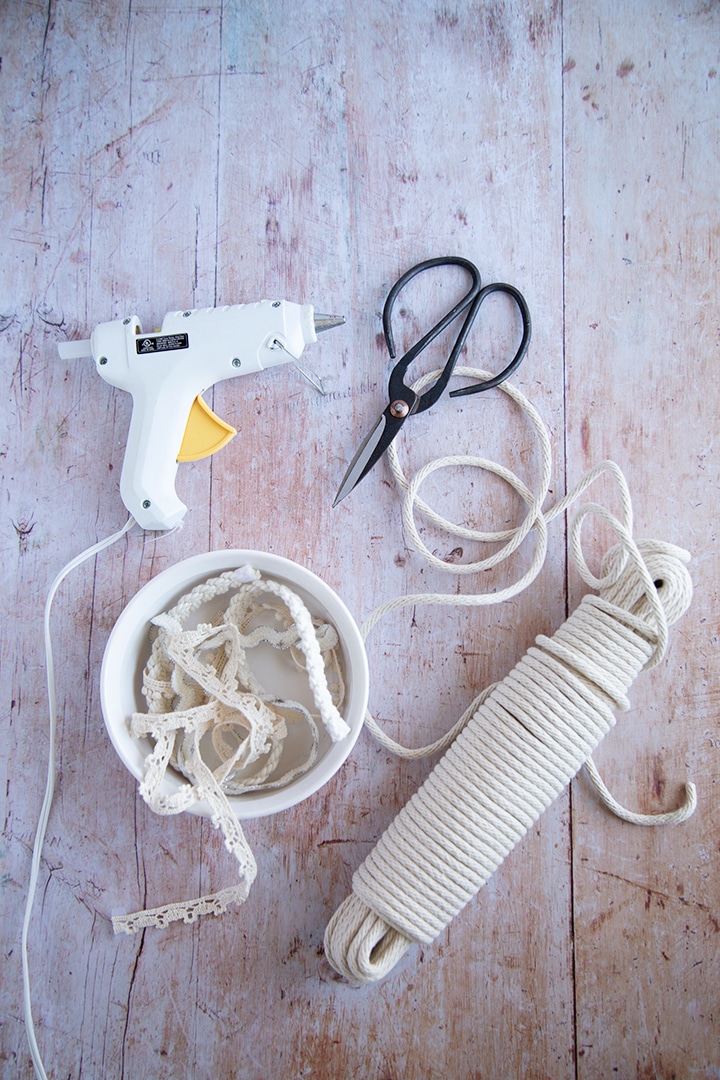 Supplies
Cotton rope (like this clothesline rope)
Hot glue gun
Fringe and pom poms trim (from fabric store)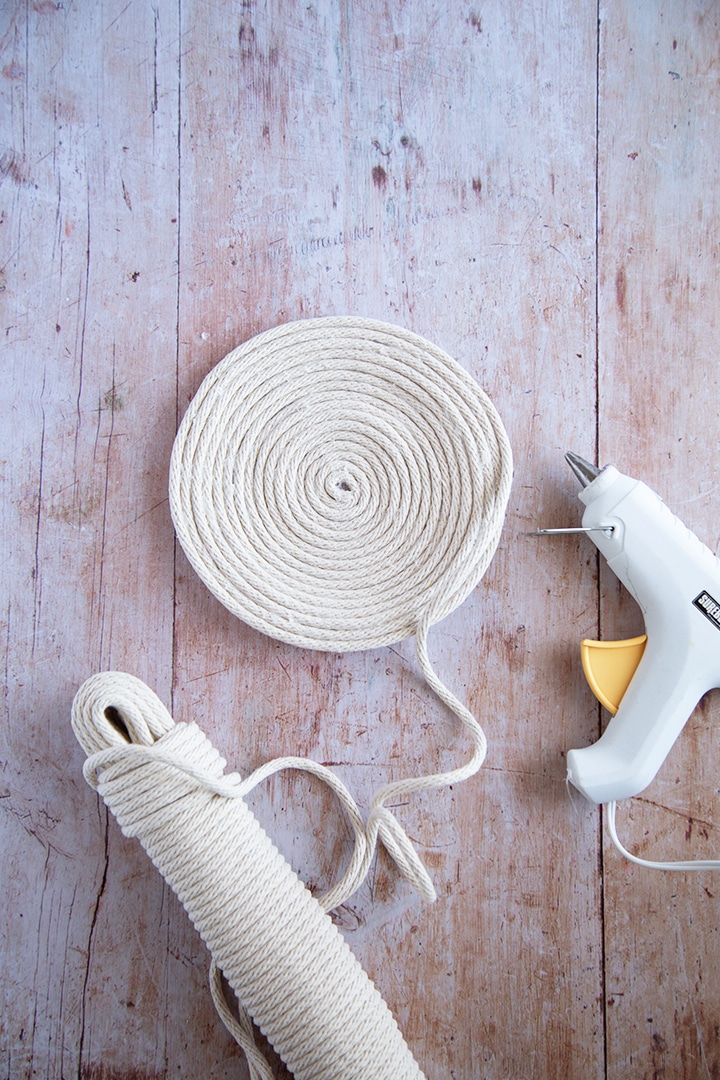 How to make a DIY Rope Planter Basket
Find a bowl that is the same dimension of your desired basket. Then start glueing the rope together using hot glue gun. Be careful as the glue is hot. Wrap the rope, glue. Wrap the rope, glue.
Once you glue enough of the rope in the circle pattern and it is a bit larger than the bowl, start layering the rope on top of itself (see video). Continue the wrapping and glueing until your desired height.
Once you have finished the basket, glue the end of the rope to the end.
Add embellishments like fringe, braided rope and pom poms using a glue gun.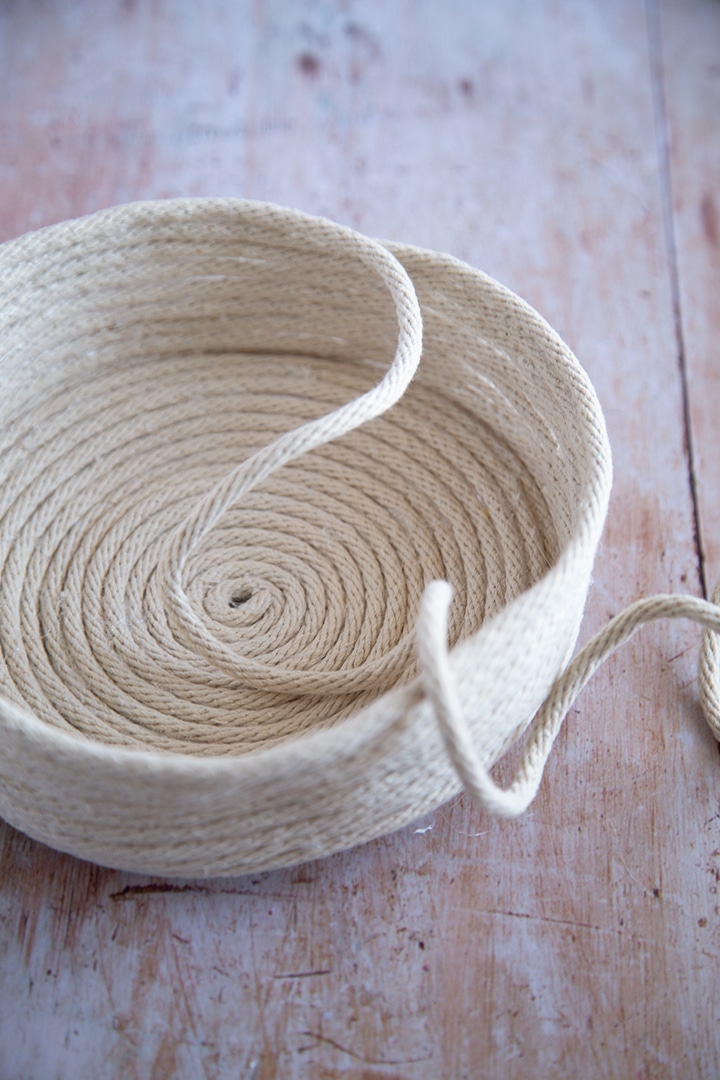 See the video I made using the Darby app to show just how simple it is to make this darling basket!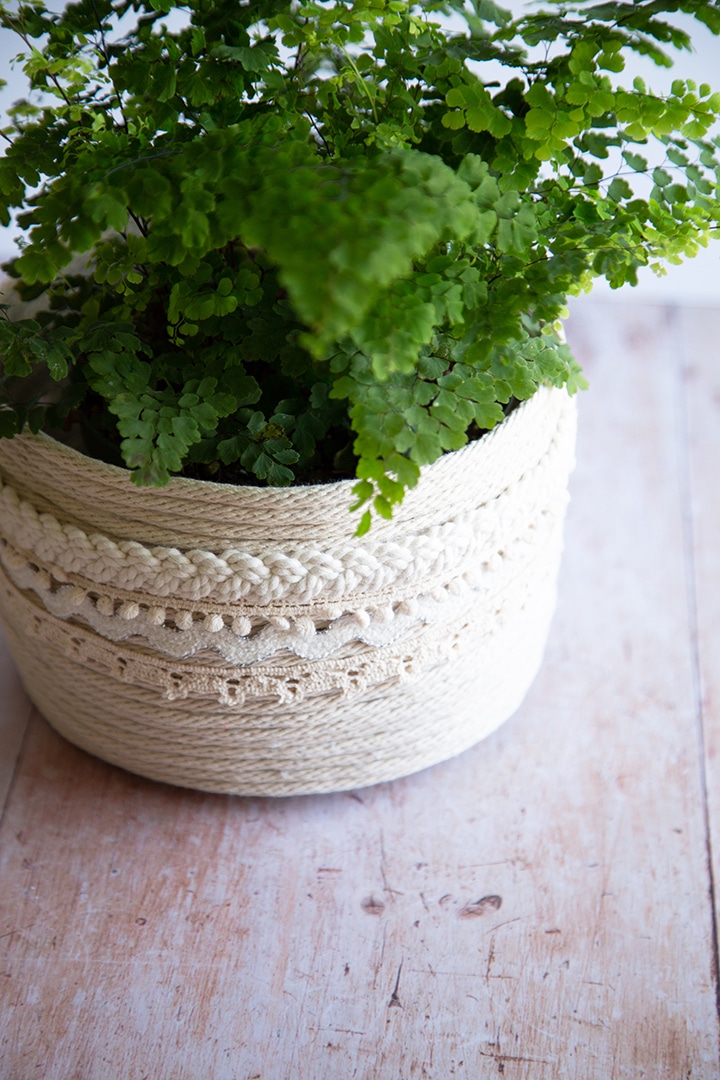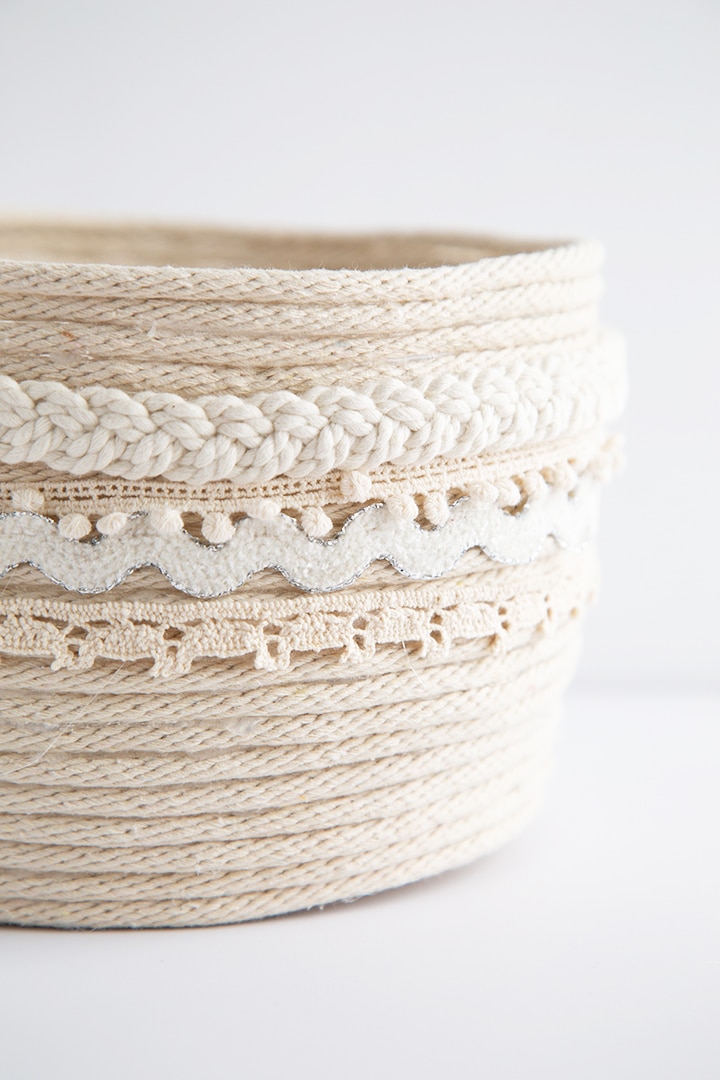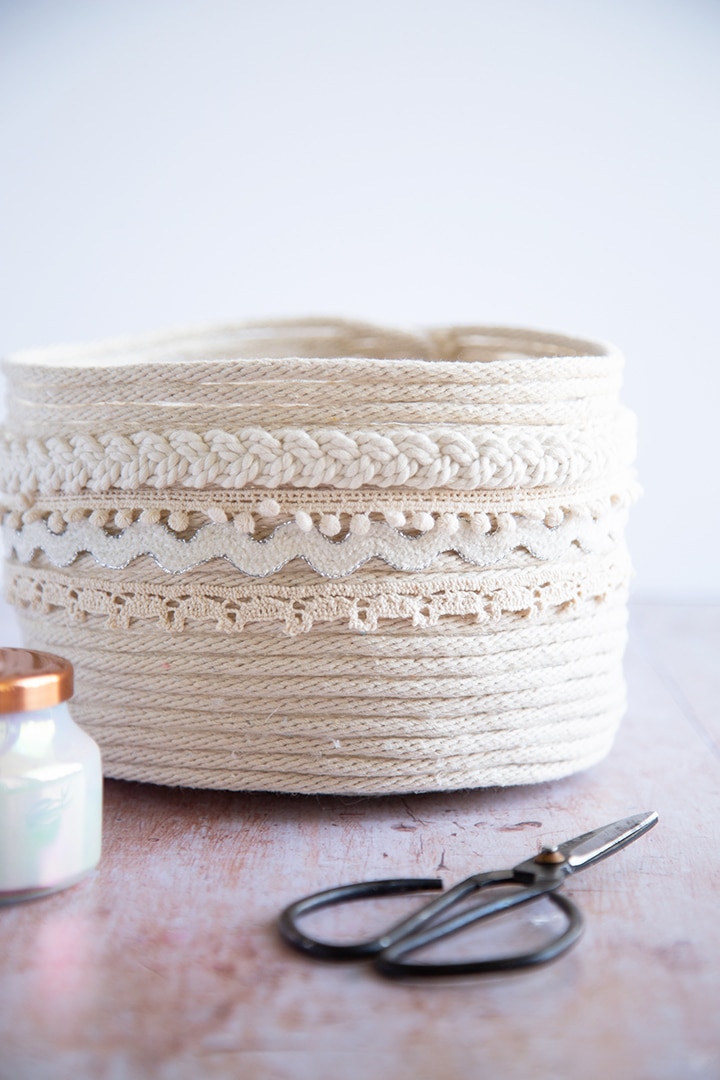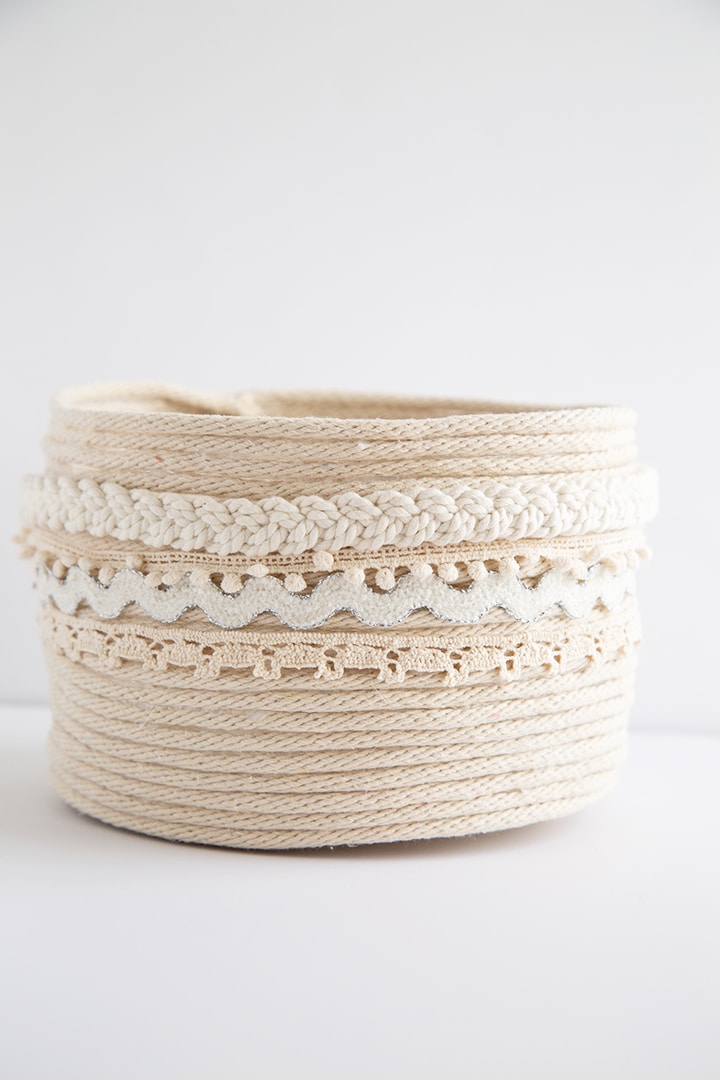 Photos and video by Sara Albers.