DIY Rope Tassel Keychains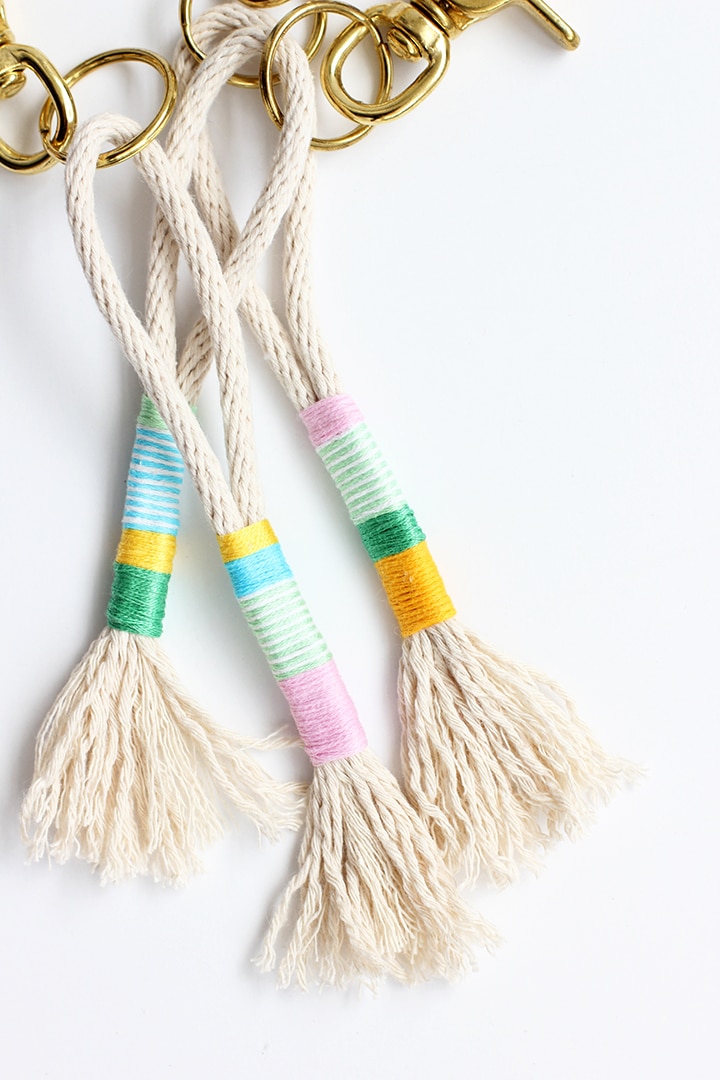 I have been holding onto these beautiful brass swivel hooks
to make keychains for ages. I thought I would do something  with leather but then became inspired by a bracelet-making kit my daughter has.
I love when a craft project from simple supplies that you have in the cabinet turns into something so amazing. I have to be honest here, this is one of my favorite craft projects yet! I think the rope wrapped in embroidery thread so reminds me of friendship bracelets of my past.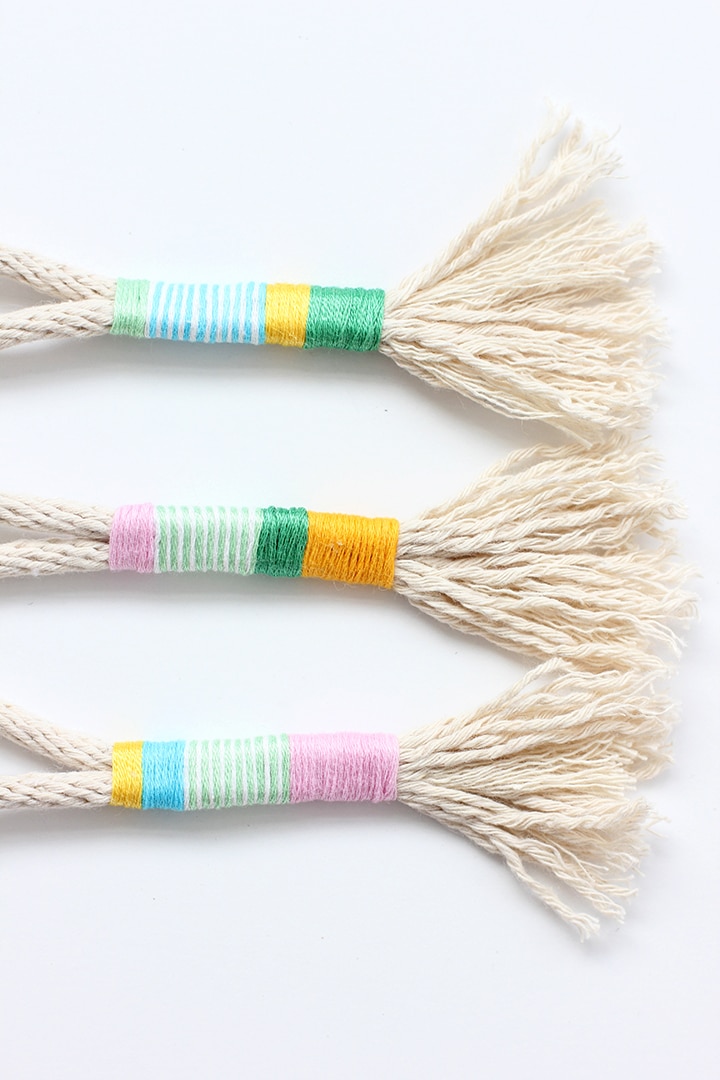 I look at these DIY rope tassel keychains as my grown-up friendship bracelets – I cannot wait to give them to my friends! What a perfect little gift to give a friend, for no reason than to let them know how much they mean to you.
You can personalize them and make them meaningful to friends by using favorite colors or patterns. Read more for the full how-to for this DIY rope tassel keychain.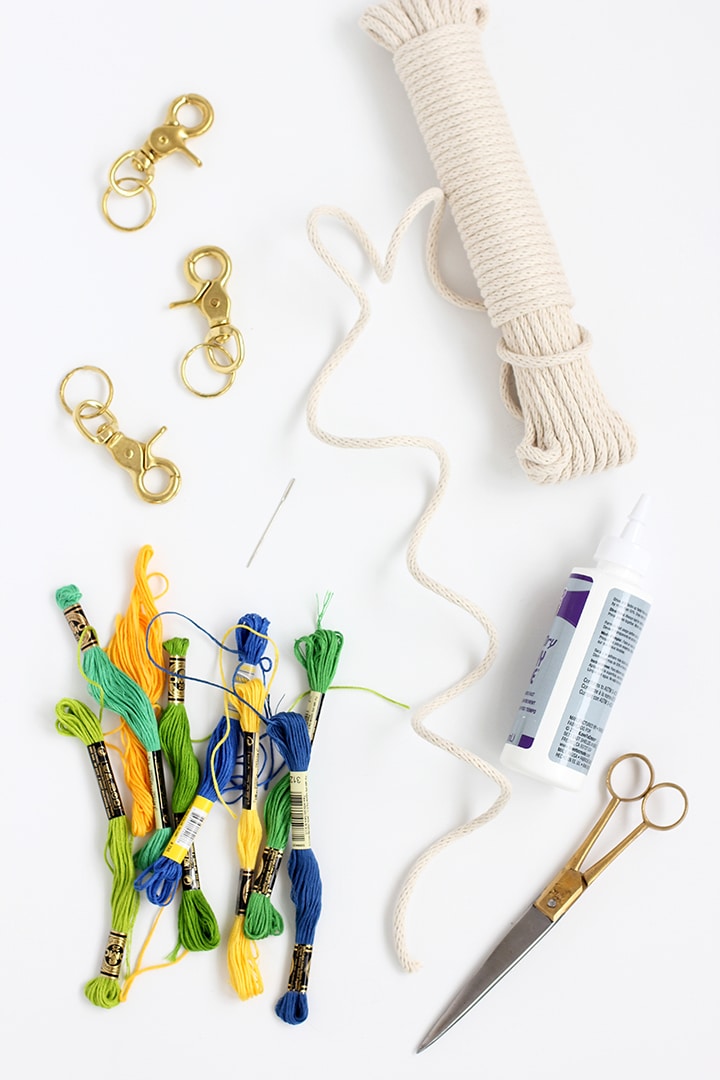 Rope Tassel Keychain Supplies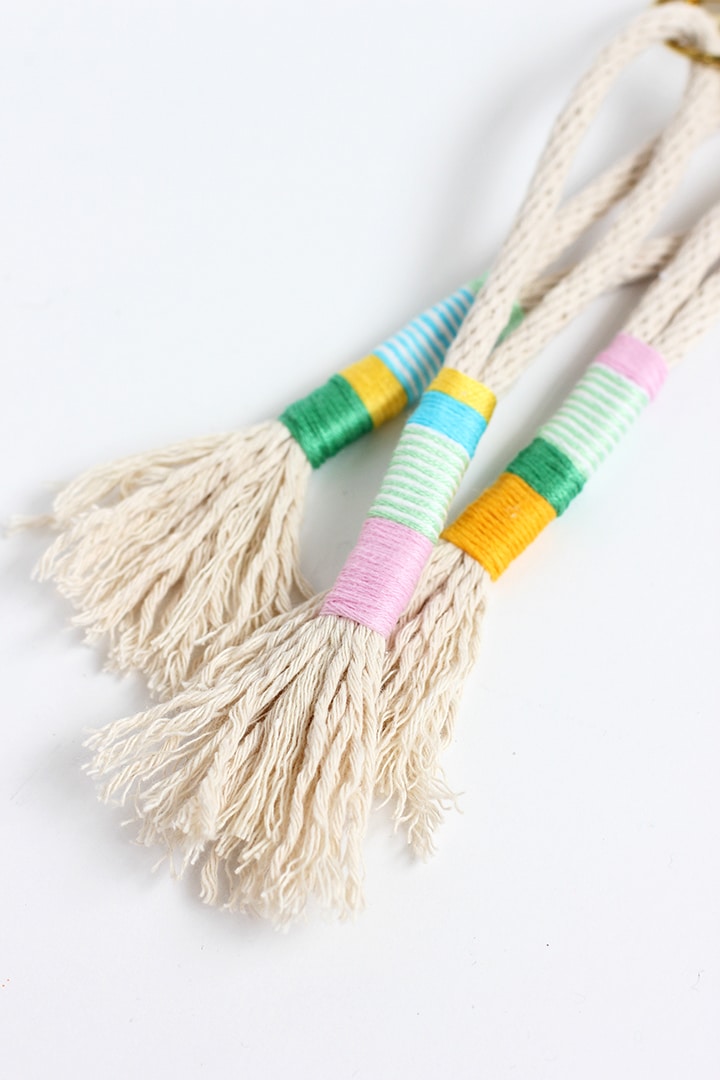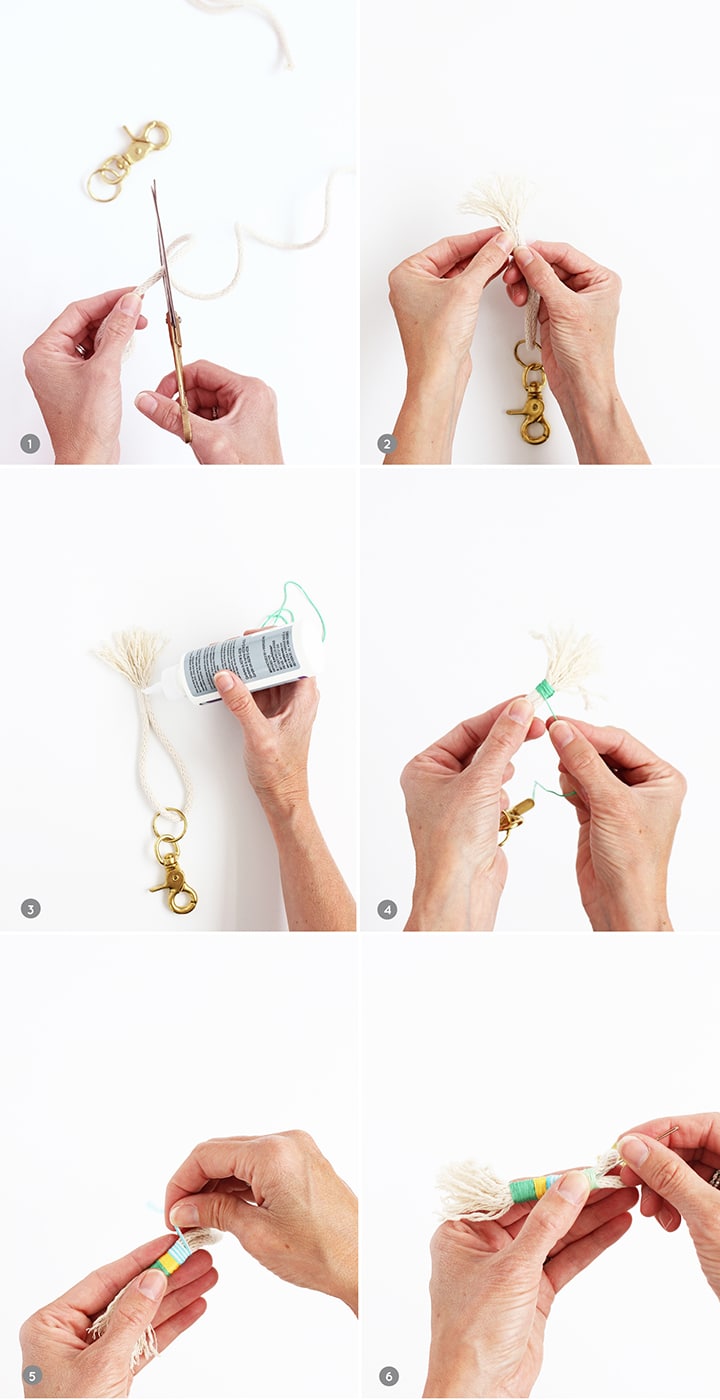 Steps
Cut rope to 13 inches.
Fray the edges of rope by gently pulling apart the ends. Fray 2 inches of each end.
Bring the two frayed ends together and secure by wrapping scotch tape around the two pieces of rope. Add a bit of glue on (what you determine to be) the back side.
Choose your first color of thread. Place the end of thread on the glue and let the quick dry glue dry quickly. Wrap the thread tightly around the two ropes (see picture). When you end the first color, add more glue to the back and tuck in the end of thread with the embroidery needle.
When starting your next color, tuck the start of thread into the previous color. Add a bit more glue.
When you finish, add more glue and tuck the end in the tightly wrapped thread.
You can add as many colors and layers of embroidery thread as you like. I loved doing a color blocking pattern.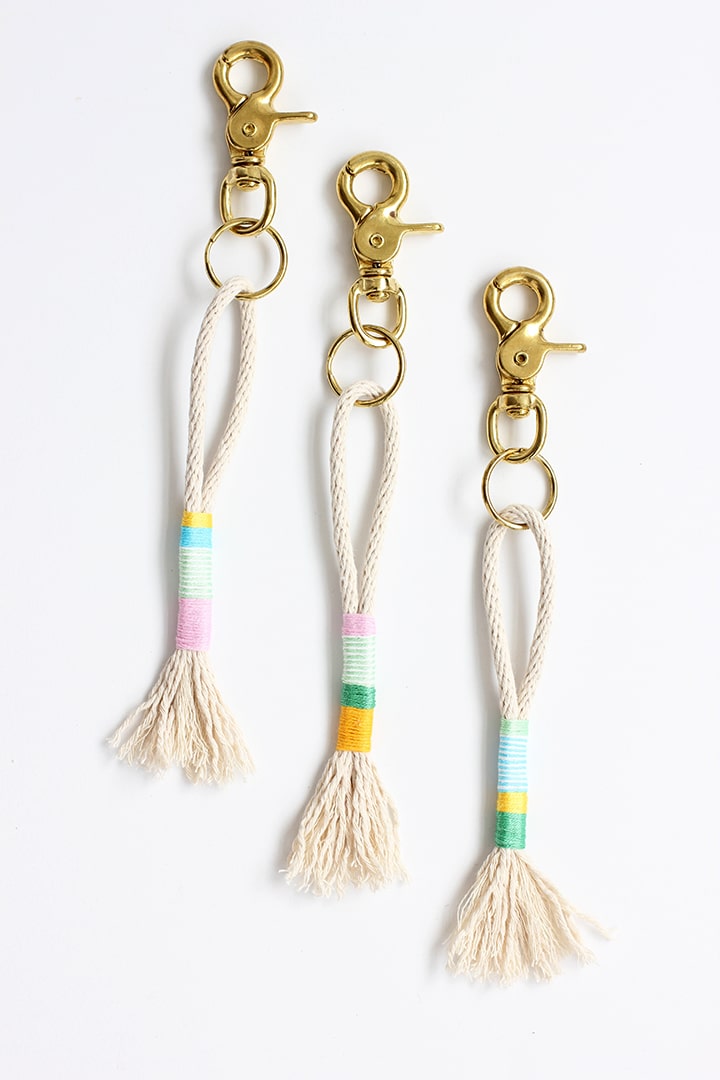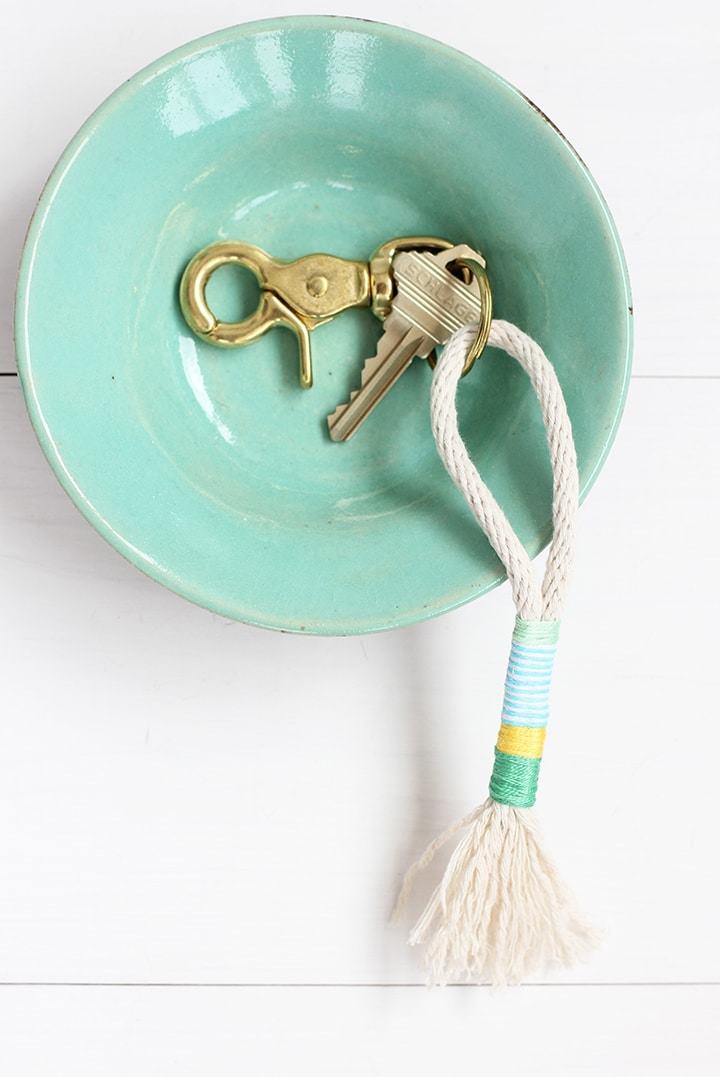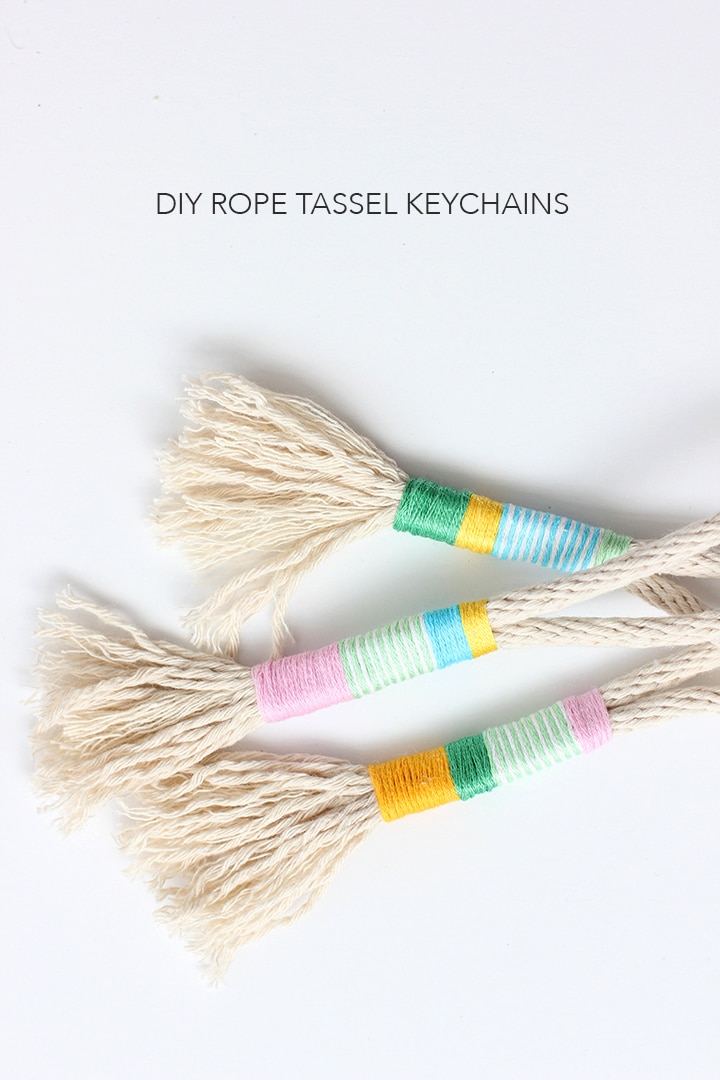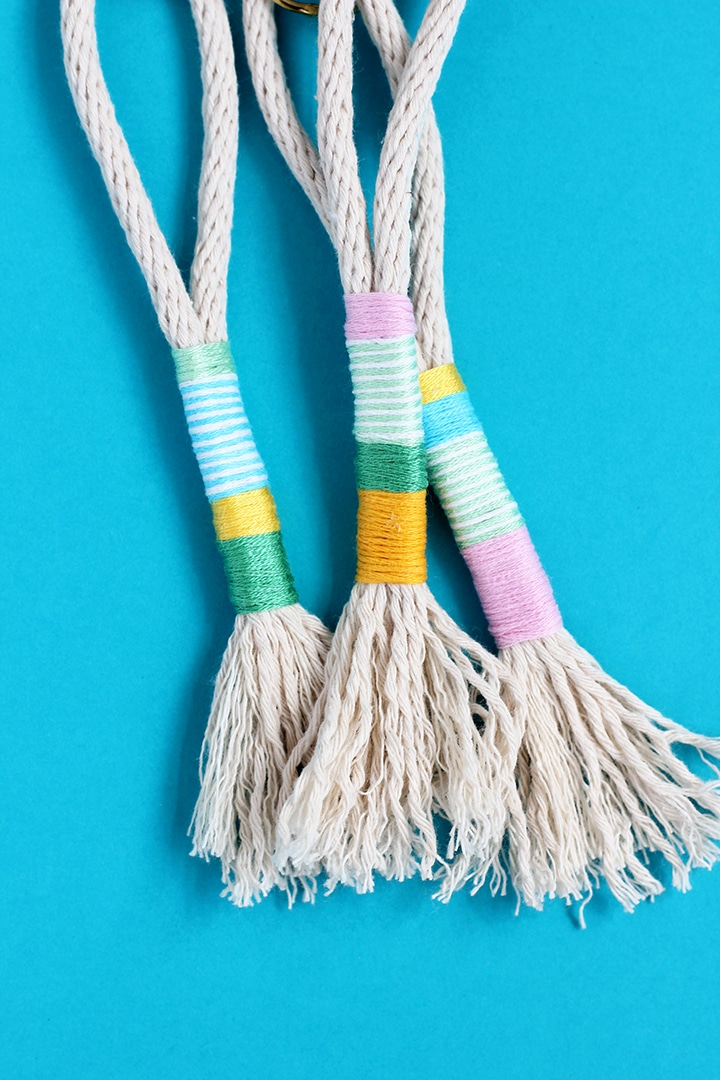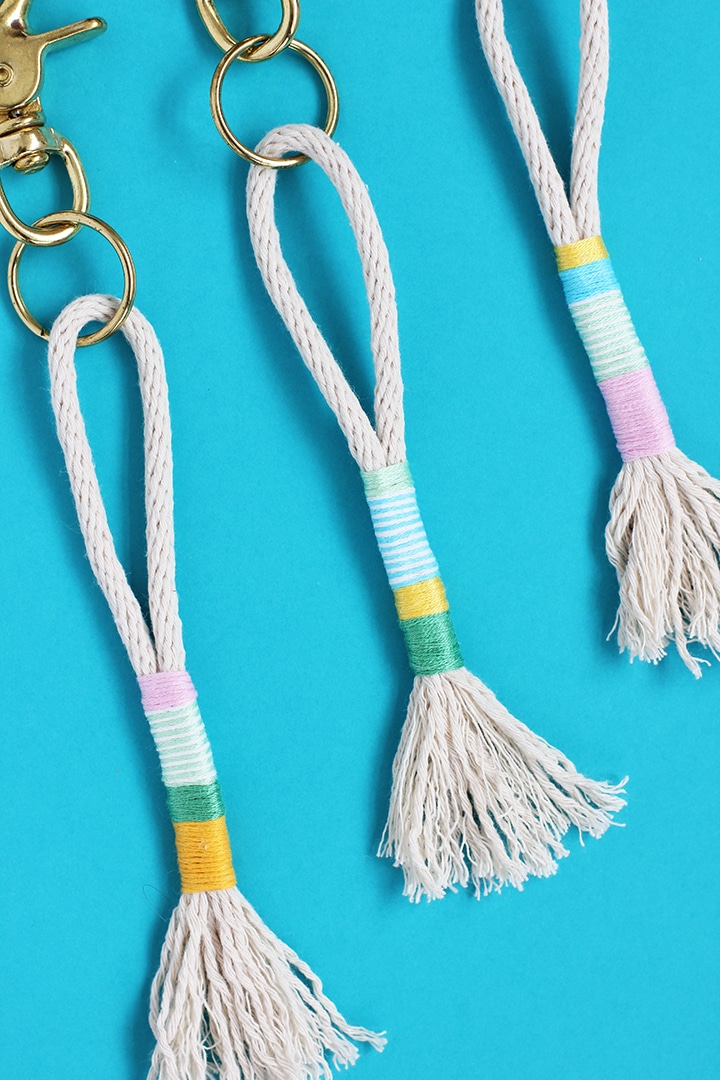 Photos by Sara Albers.