DIY Shibori Indigo Bookmark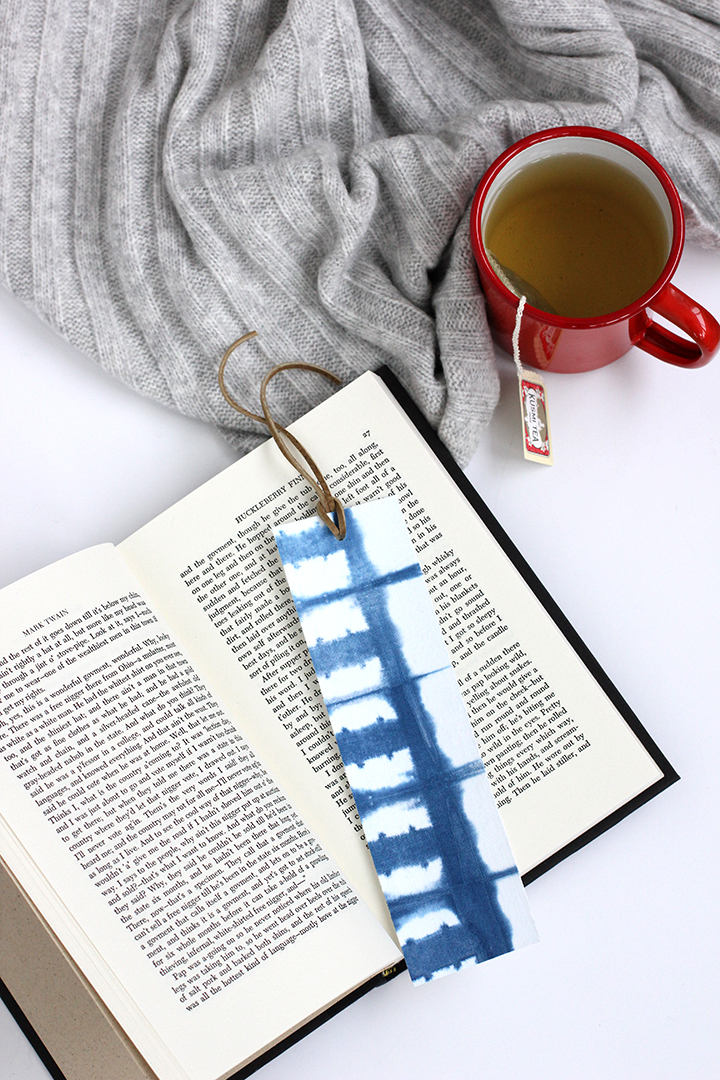 Books. Read more books. This is something I will be working on in 2016. So to get a bit more excited about this goal of reading more books, I just had to make something book related. If you have been reading our blog this past year or two, you know how much we love shibori indigo DIYs (one,  two,  three). I have been wanting to make something with our hand dyed indigo scraps and this was perfect. This project is so simple you could make it along with the kids.
Read more for the full DIY shibori indigo bookmark tutorial…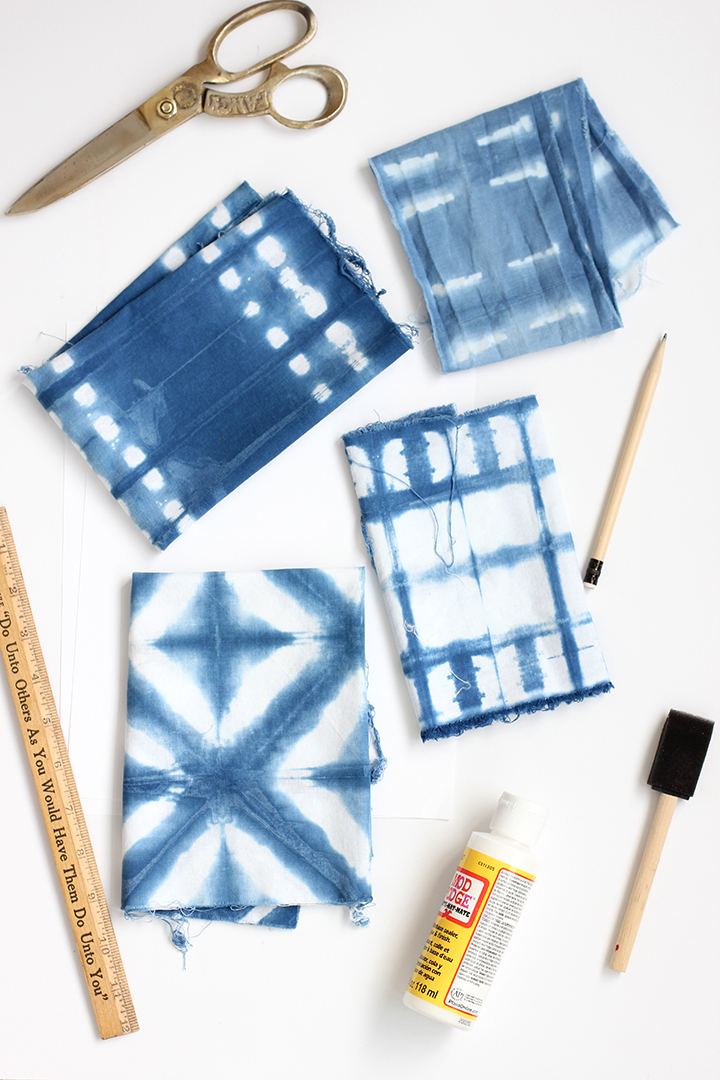 Supplies: shibori indigo dyed fabric scraps | mod podge
| foam brush | scissors | card stock paper | ruler | suede cord
| hole punch
Steps:
1. Measure the card stock paper 2.5 inches x 8 inches.
2. Cut paper.
3. Apply mod podge to paper. Make sure and apply to all areas of paper, especially the edges.
4. Lay paper, glue side down onto fabric and press firmly. Allow to dry.
5. Trim the paper to leave nice edges of bookmark.
6. Punch a hole near top of one edge of bookmark.
7. Cut suede cord and fold in half. Loop through hole.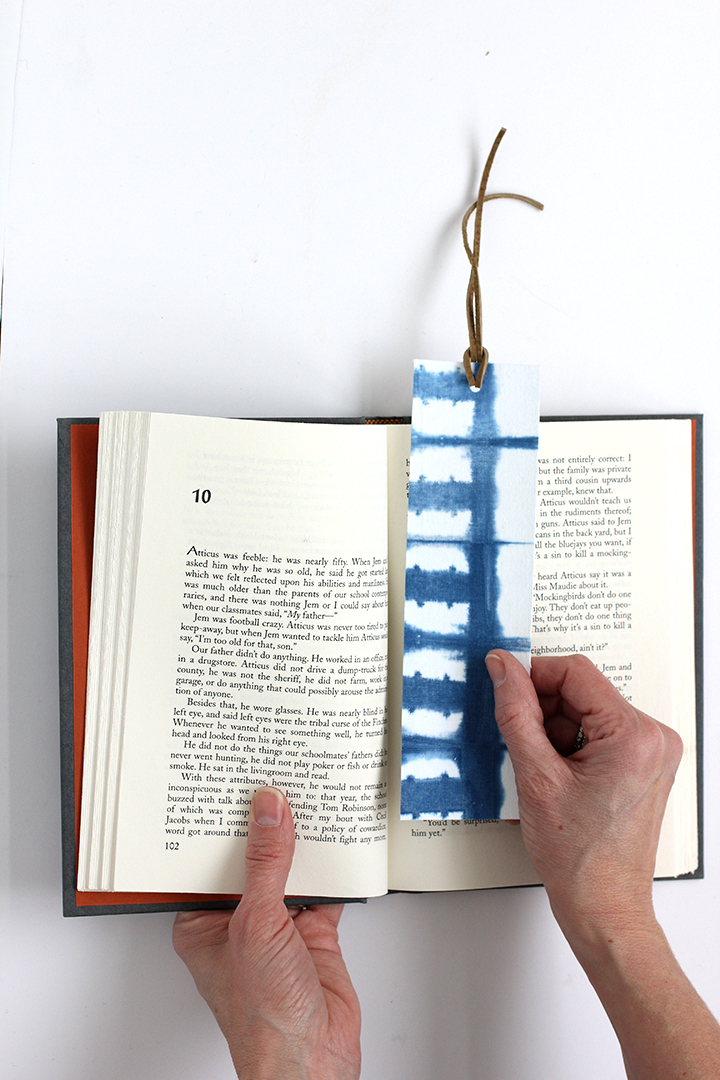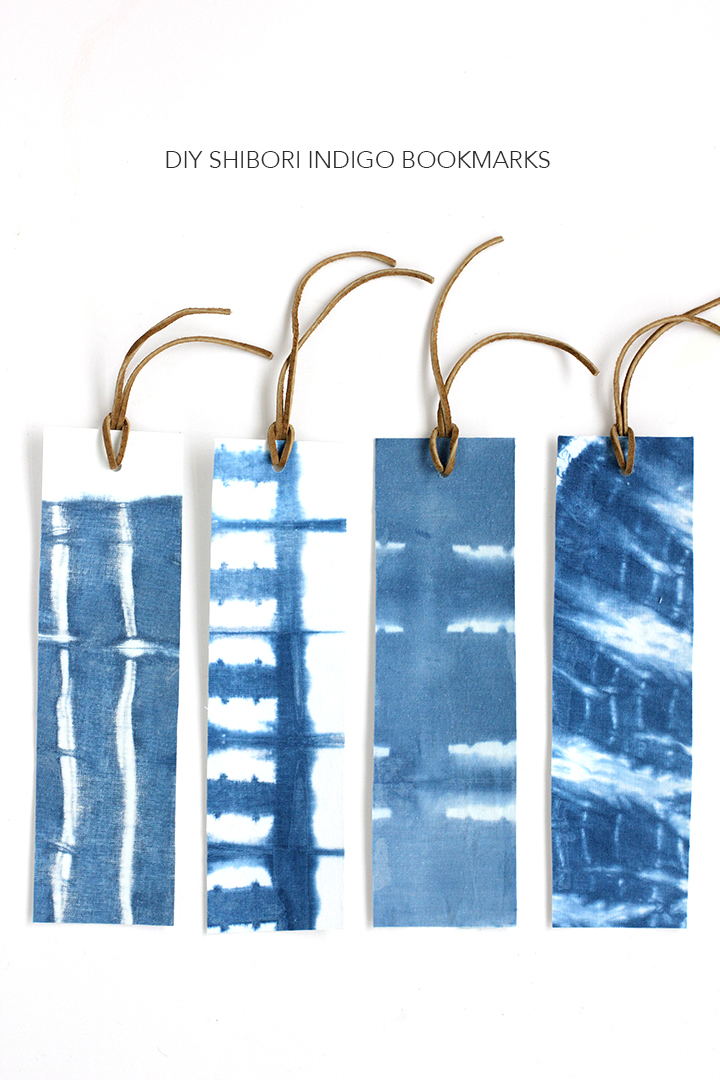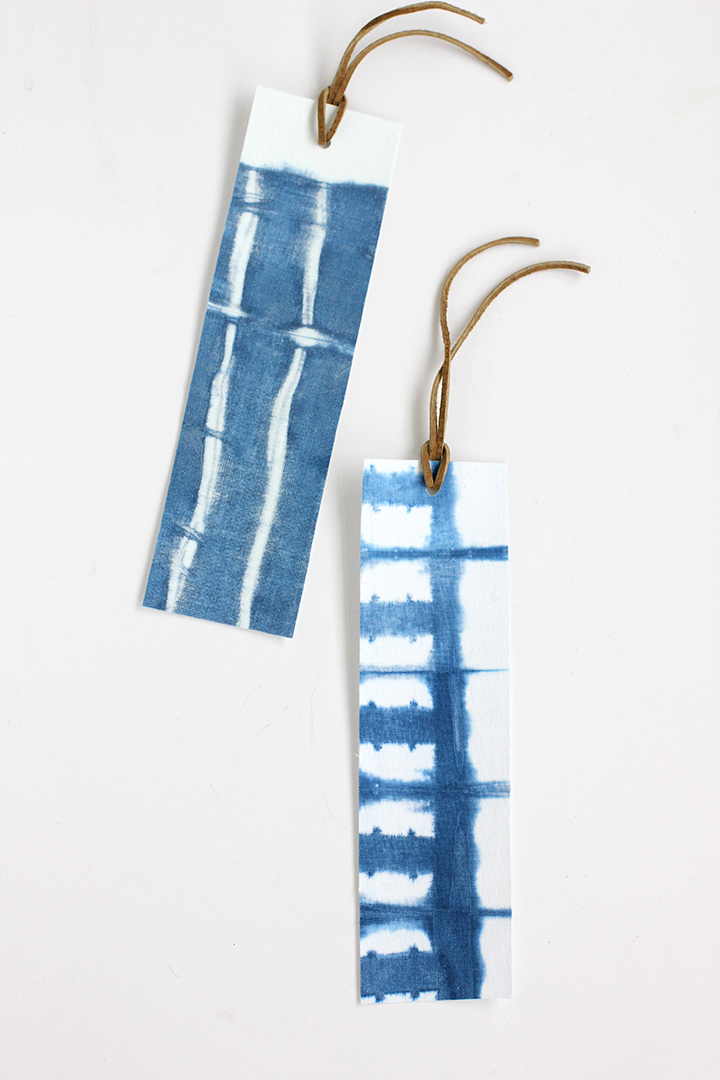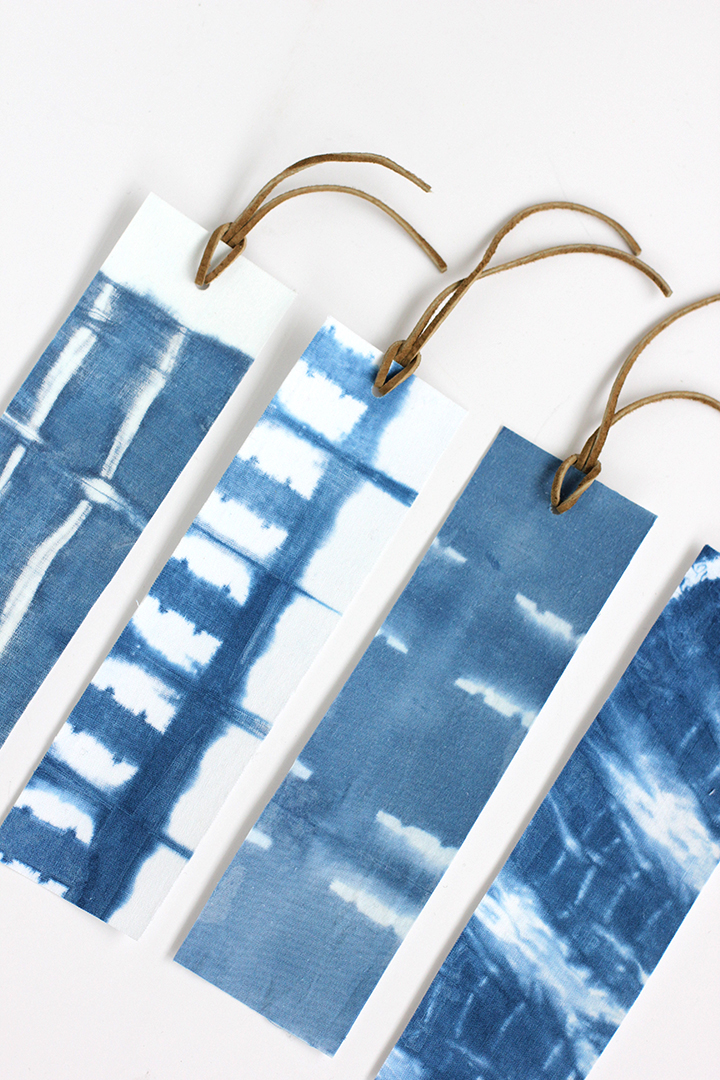 Photos by Sara Albers.