DIY Shuffleboard Game and Party Ideas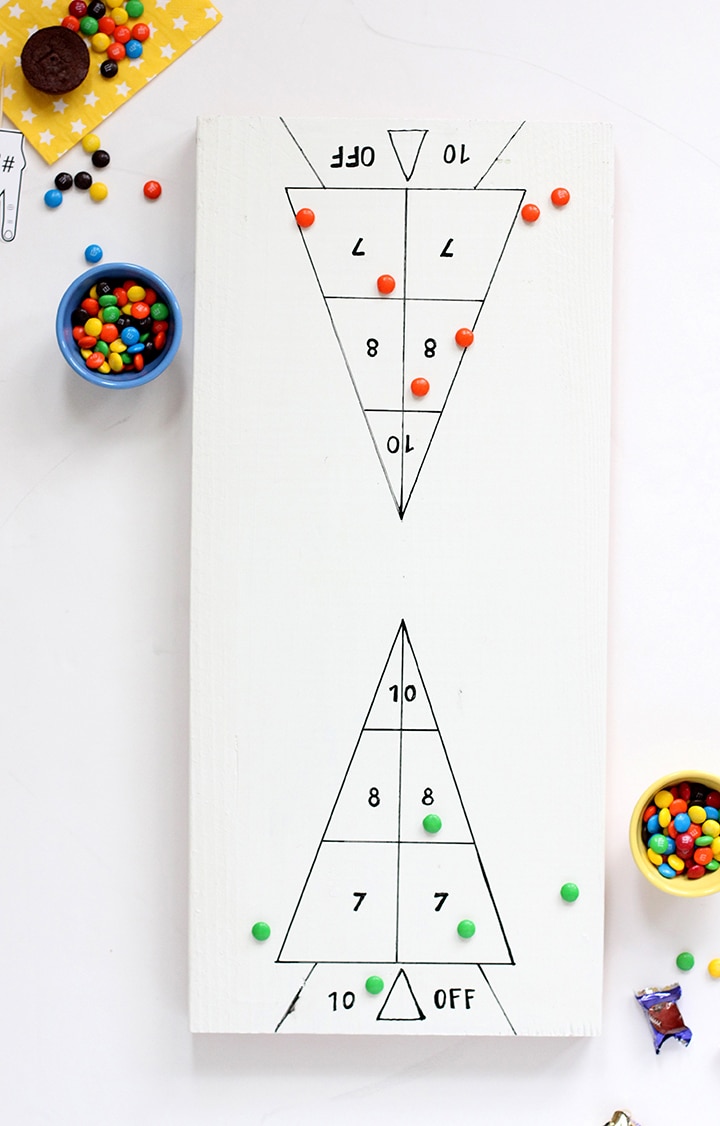 There is nothing better than a house full of friends, homemade chili, snacks, sweets and football on a Fall Sunday afternoon. We love to gather our friends for a festive day of relaxing, eating, watching football and playing our own games! Today we are partnering with M&Ms and Snickers to show you how we added a little more fun and friendly competition with our DIY Shuffleboard Game. We love to add some little handmade touches to our parties. This DIY shuffleboard game is perfect for some half time fun. We used a reclaimed piece of wood, some paint and a paint pen and we were set. Now of course you need shuffleboard pieces to play with… we used M&Ms! Nothing like a little sweet treat while you play! We are also going to share some tips for hosting a game day party – how to keep it simple yet add a handmade touch.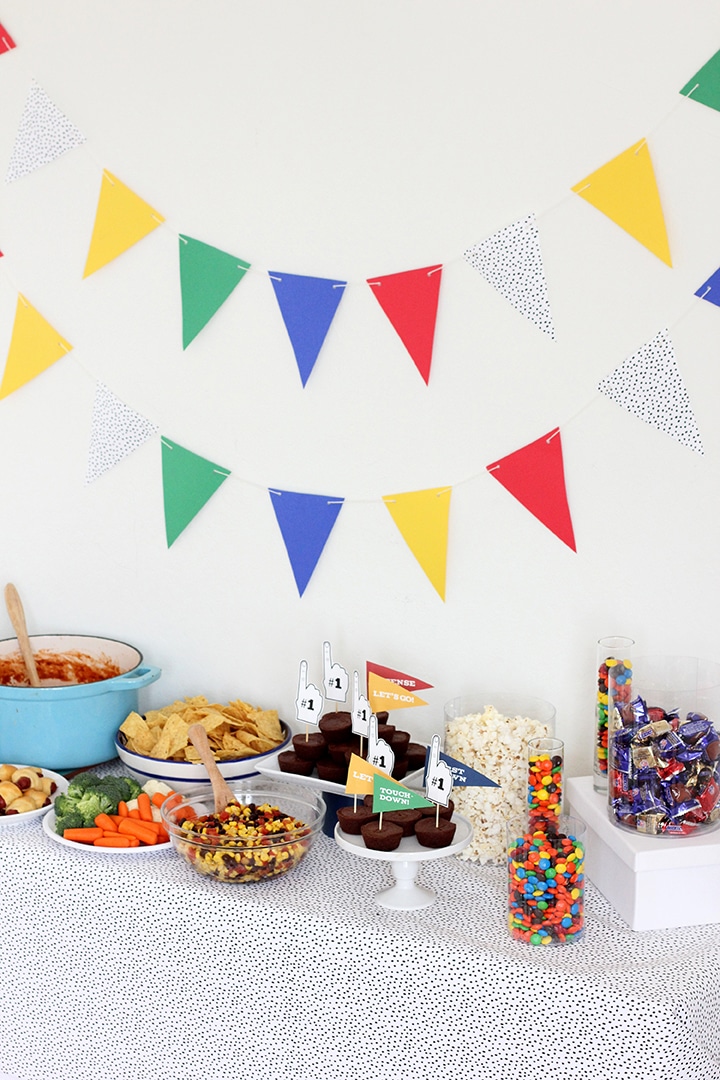 Read more for the full tutorial and tip for hosting a game day party…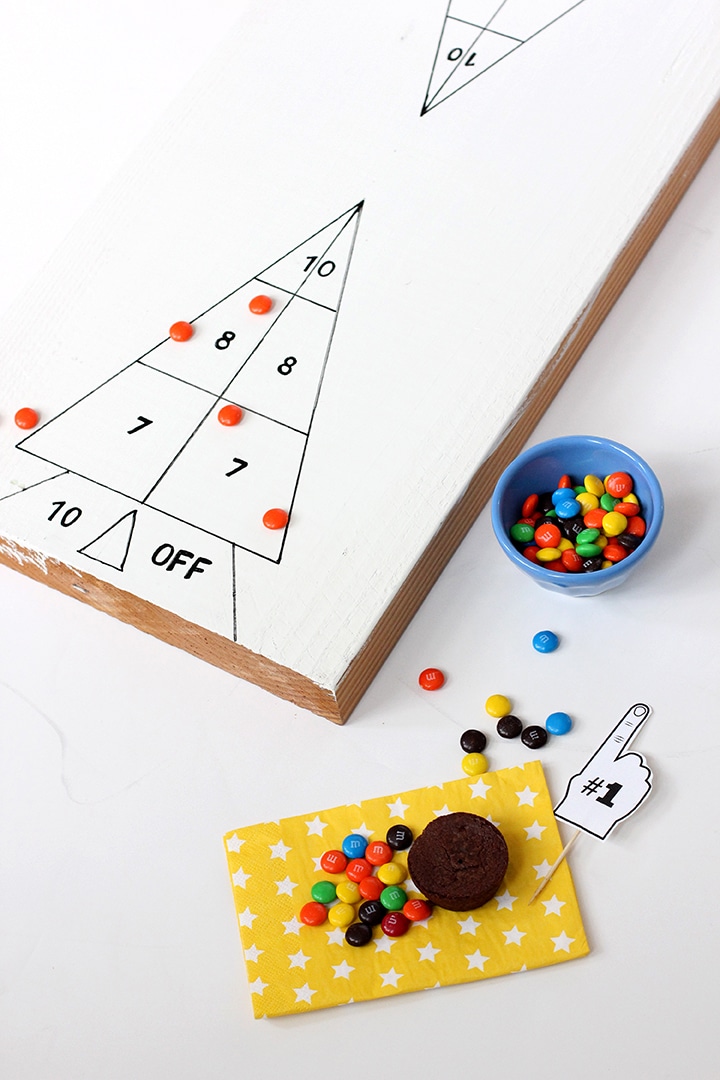 DIY Shuffleboard Game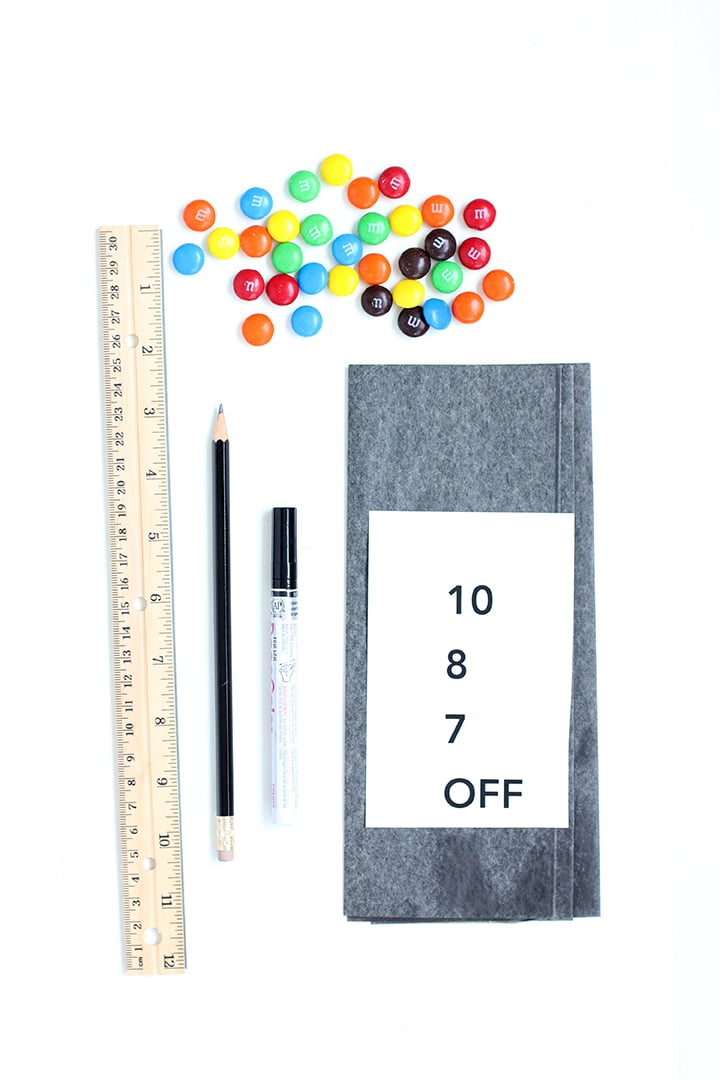 Supplies
wood board (mine is 25 inches by 11.5 inches)
white paint
ruler
carbon paper (if you want to trace numbers instead of free hand)
M&Ms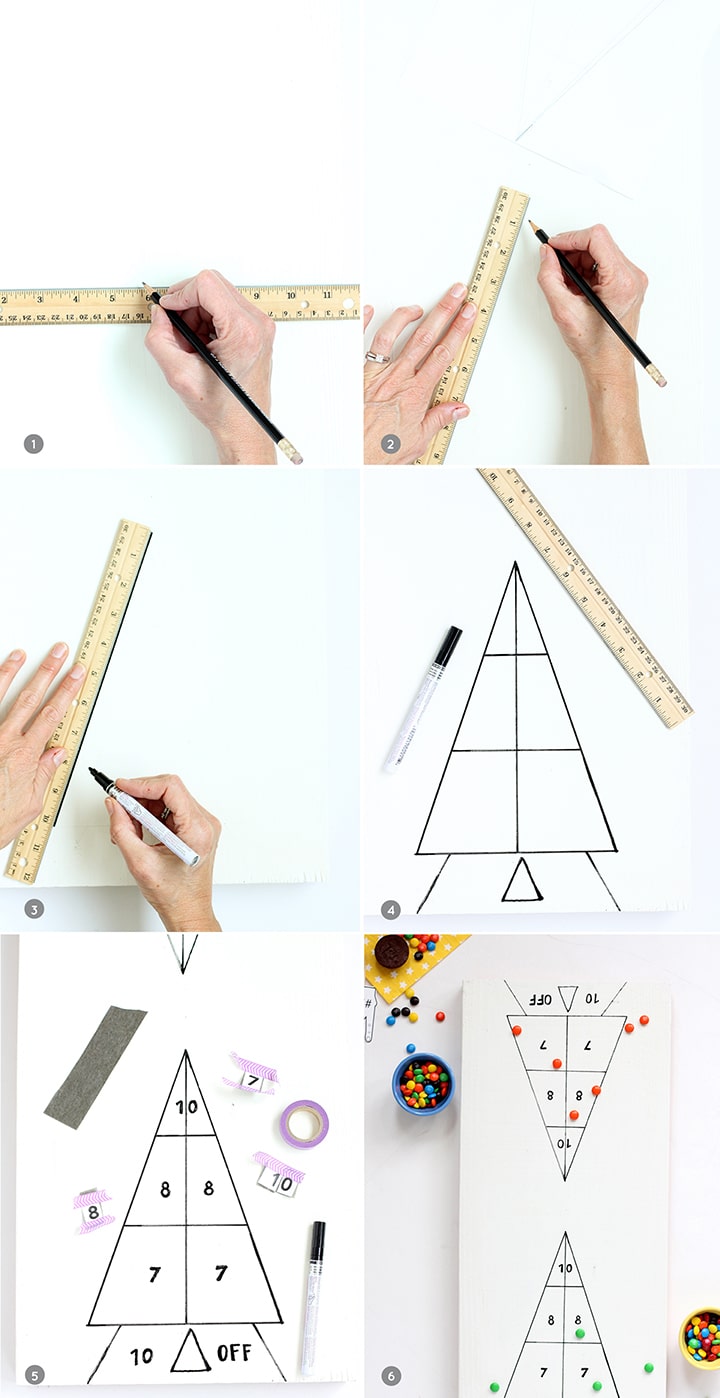 Steps
Measure the center of your board. You can use the template we designed (it works best with a board close to the size we used).
Draw the shuffleboard design with pencil. Each side of shuffleboard has a triangle scoring design, mine measures 11 inches long and 7 inches wide at the bottom. The top three sections are 3 inches in height.
Next, use a black paint pen to trace the design.
Allow the paint pen to dry before adding numbers.
You can use carbon paper to trace numbers. You can print number using a favorite font and size. Or just free hand the numbers.
Let dry before using board. Grab some M&Ms for shuffleboard pieces!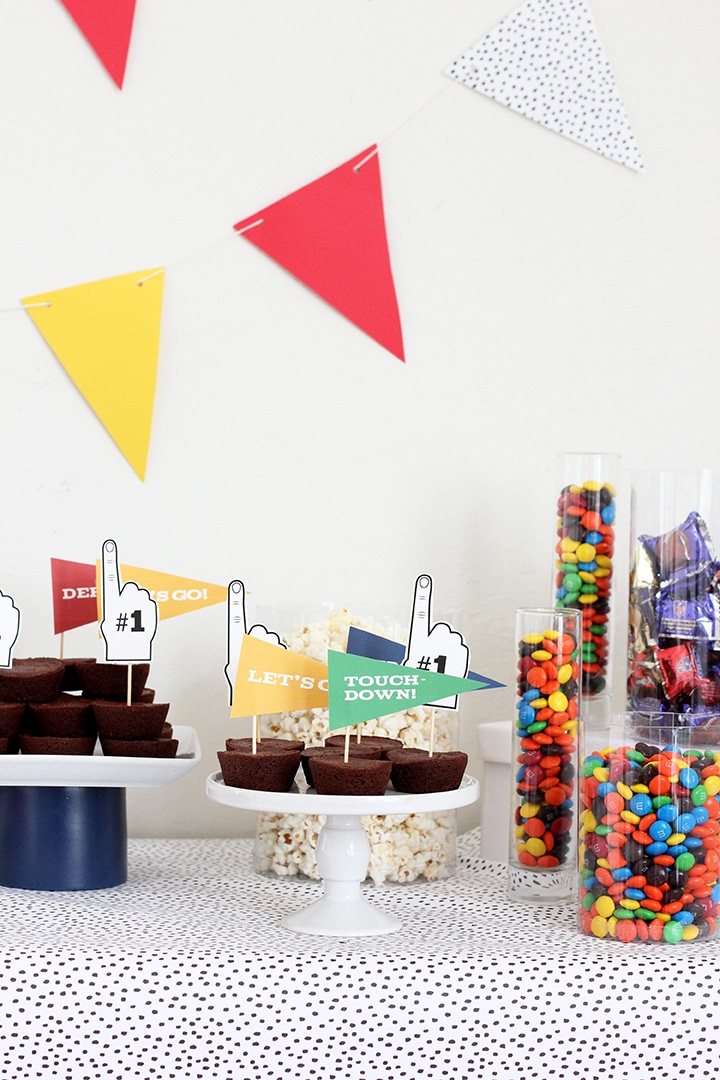 Tips for hosting a game day party
Make a big batch of your best chili. This is a simple way to feed a big group.
Have simple dips and chips. Nothing wrong with chips, corn salsa and some guacamole. And I always find that friends love to bring their favorite appetizers to share!
Can't go wrong with a veggie platter and hummus.
Treats! Don't forget about the sweets. I love to get store bought mini brownies and add a handmade touch with some game day printables!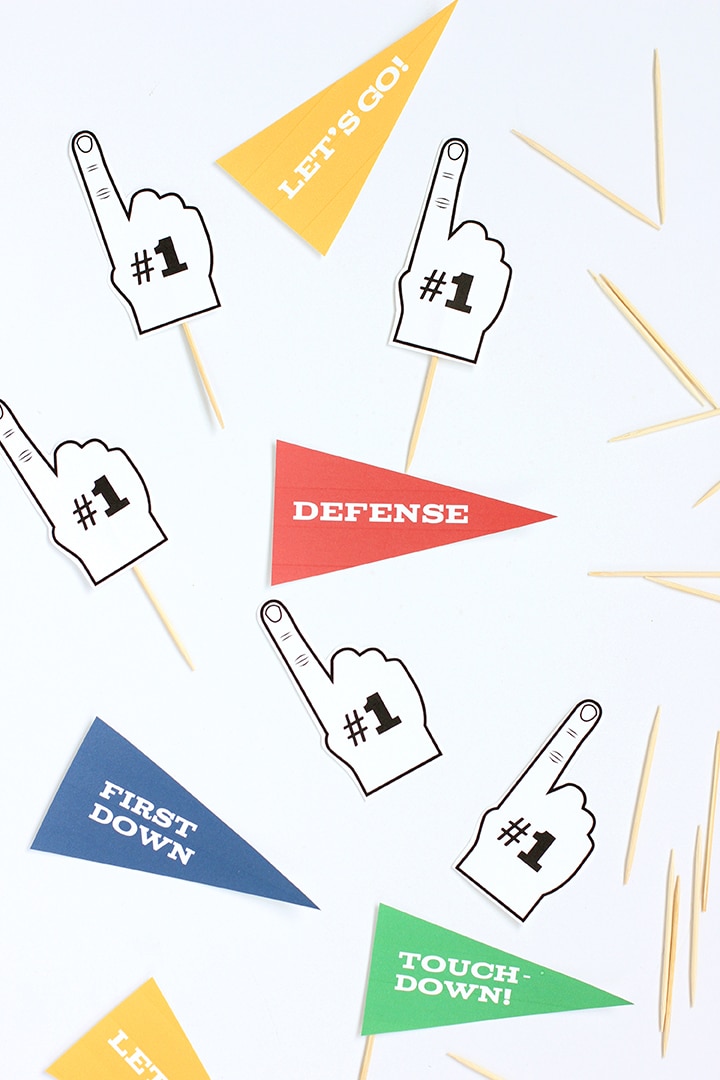 Click here for free printables. Just tape a toothpick to the back and stick in the treats.
We love adding candy to tall clear vases. Adds a pop of color and who doesn't love M&Ms. We even found Snickers with NFL logos at Target!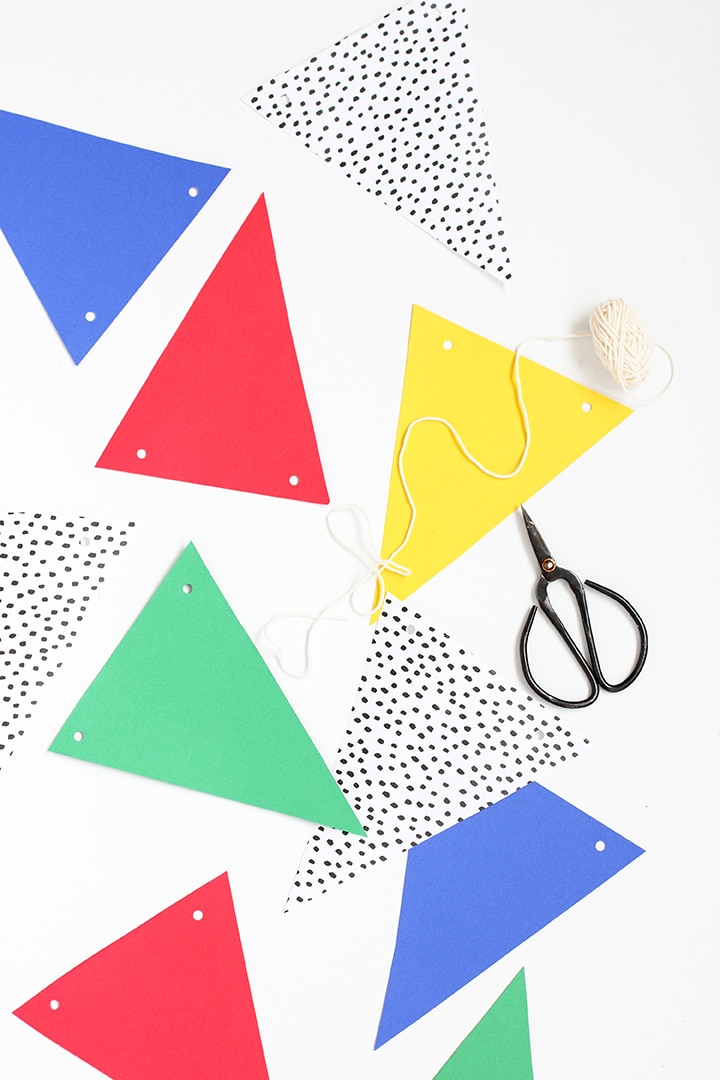 Table set up/décor: I cut triangles from solid color paper, punched holes and strung on string to make a banner. I added black and white printed paper to add some fun pattern. Use the same patterned paper to make the tablecloth. I love using wrapping paper as a pop of color or pattern to a table.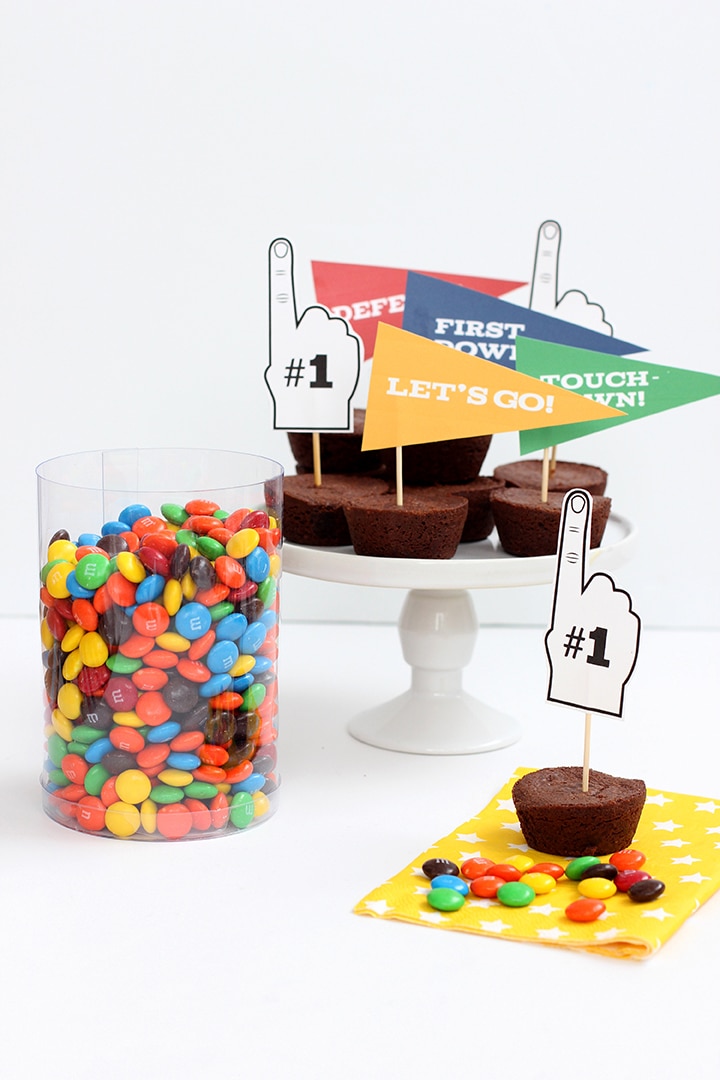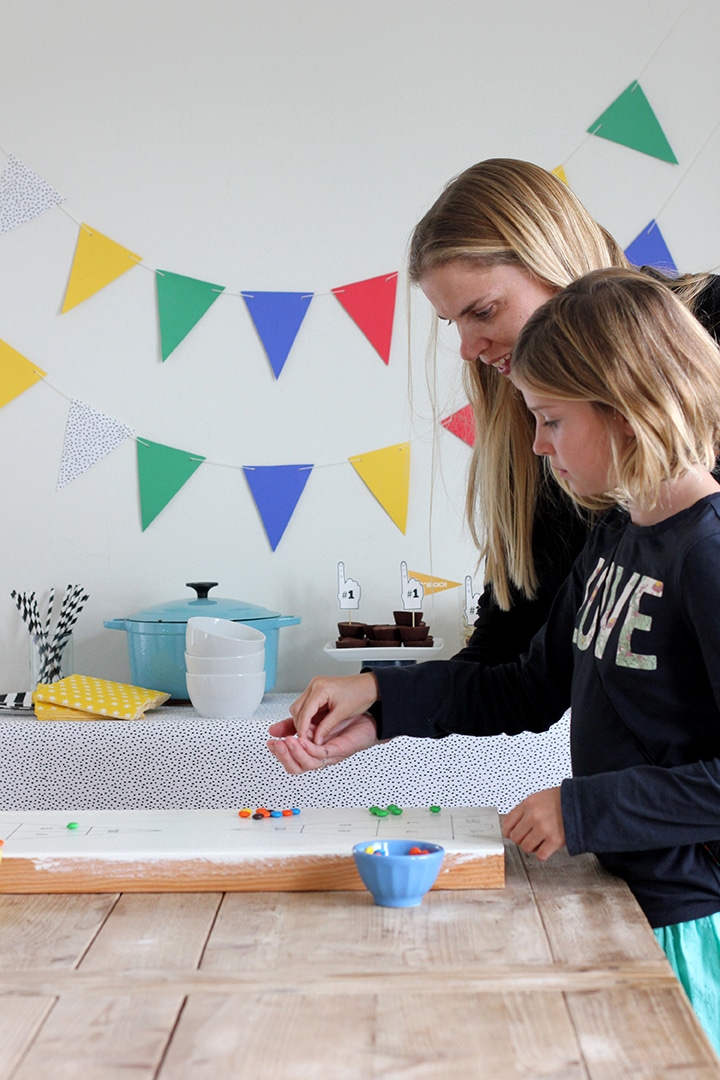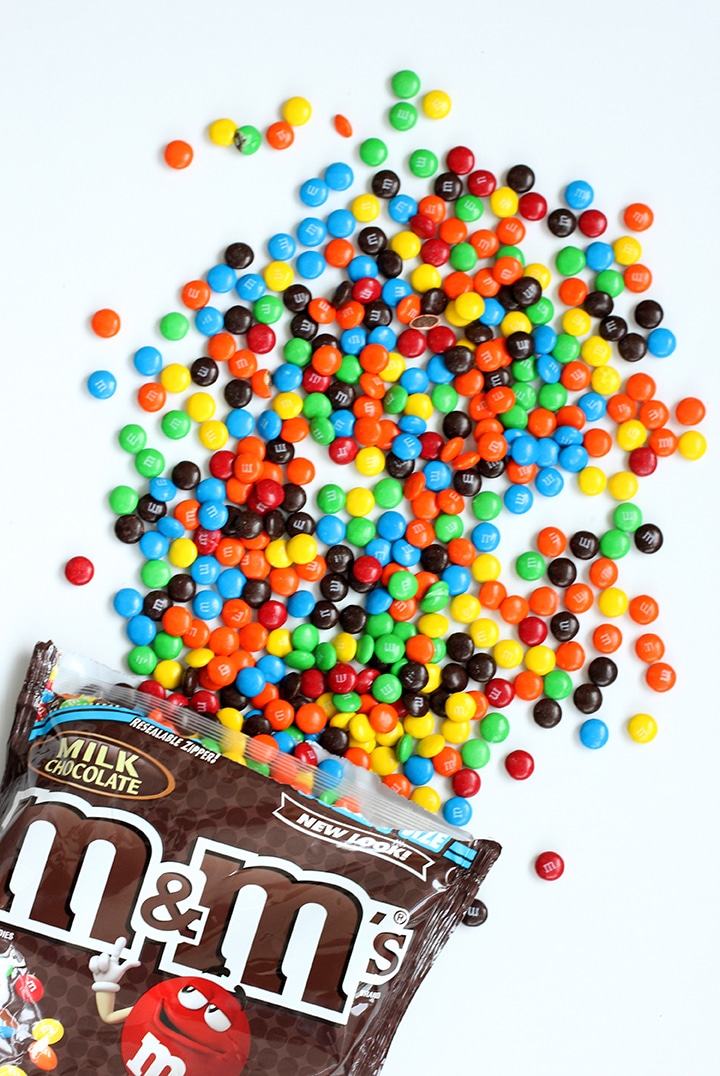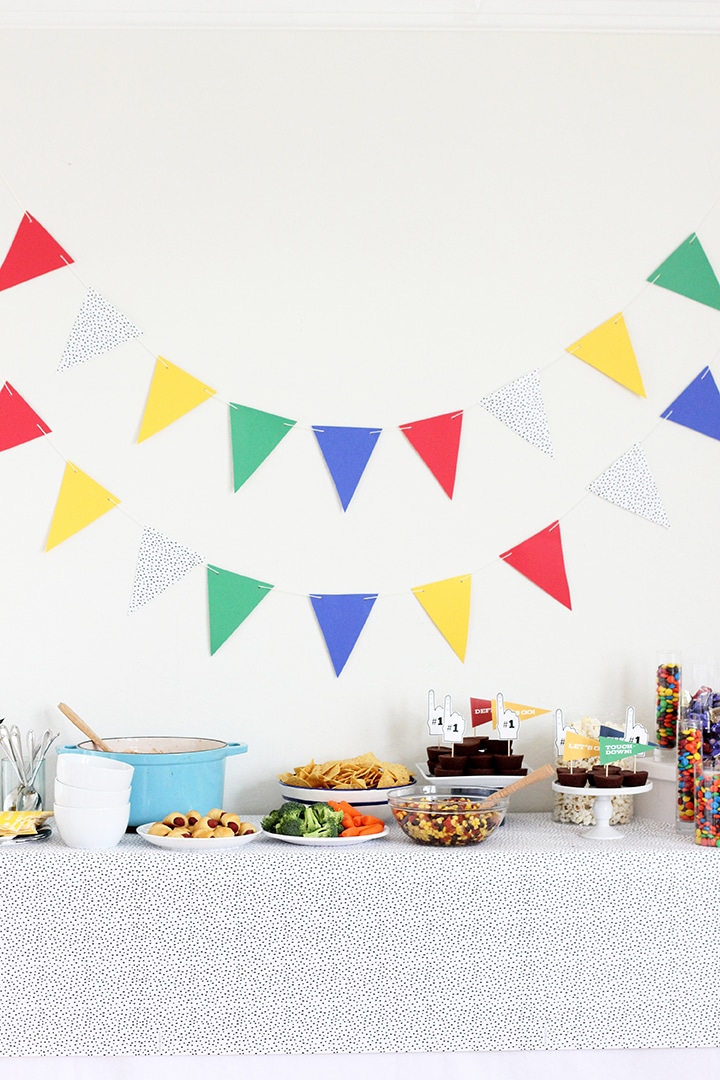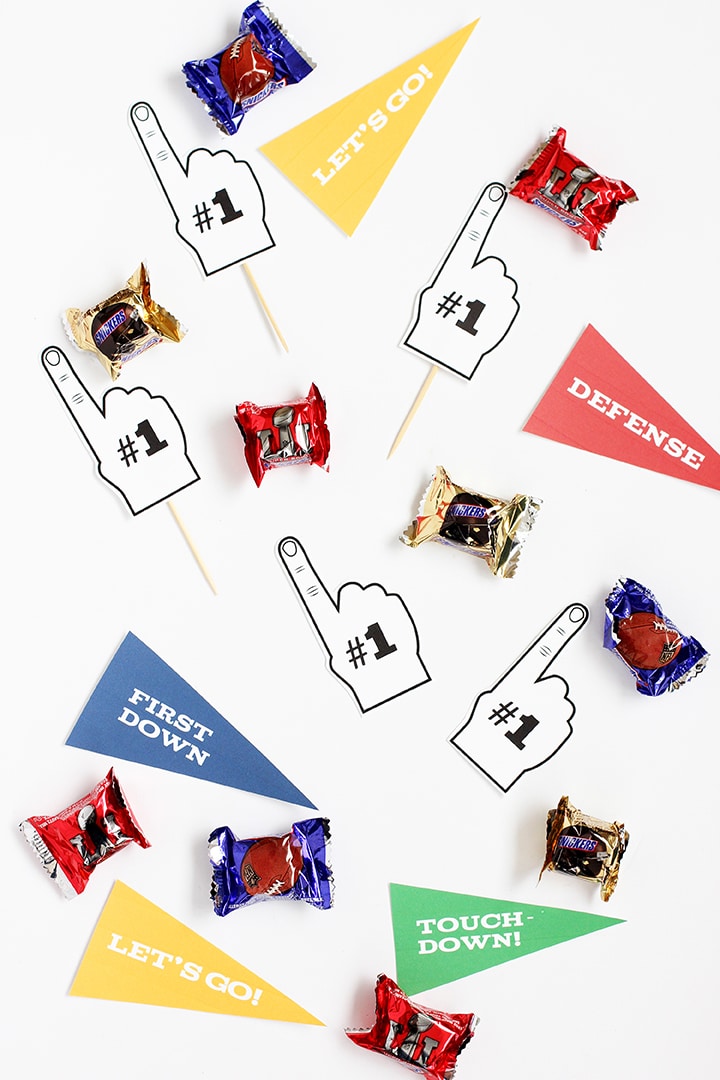 Photos by Sara Albers
This post was sponsored by M&Ms and Snickers. Thank you for supporting the brands that support Alice & Lois.