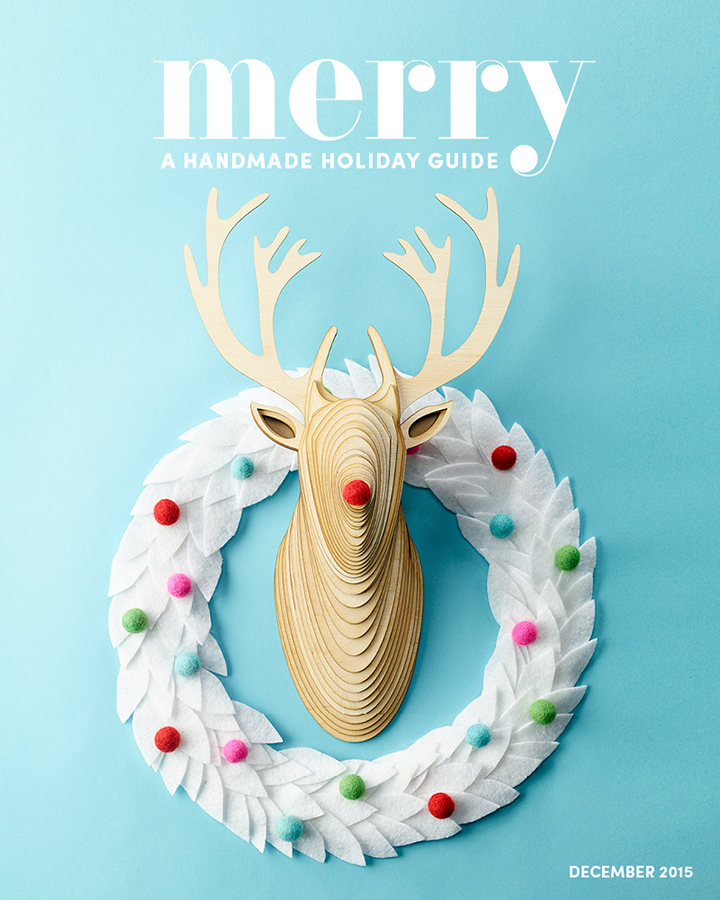 We are thrilled to be part of the holiday collaboration called Merry Mag, an online lifestyle magazine. Get ready to be inspired with holiday crafts, recipes and home decor projects from a group of amazing bloggers.
Thank you to Melissa from the Sweet Escape for asking us to be part of the holiday issue! Melissa is the creative director and editor of the Merry Mag. We hope you get as inspired as we have with the second annual Merry Mag edition!
You can see our new holiday favorite – handmade silhouette ornaments.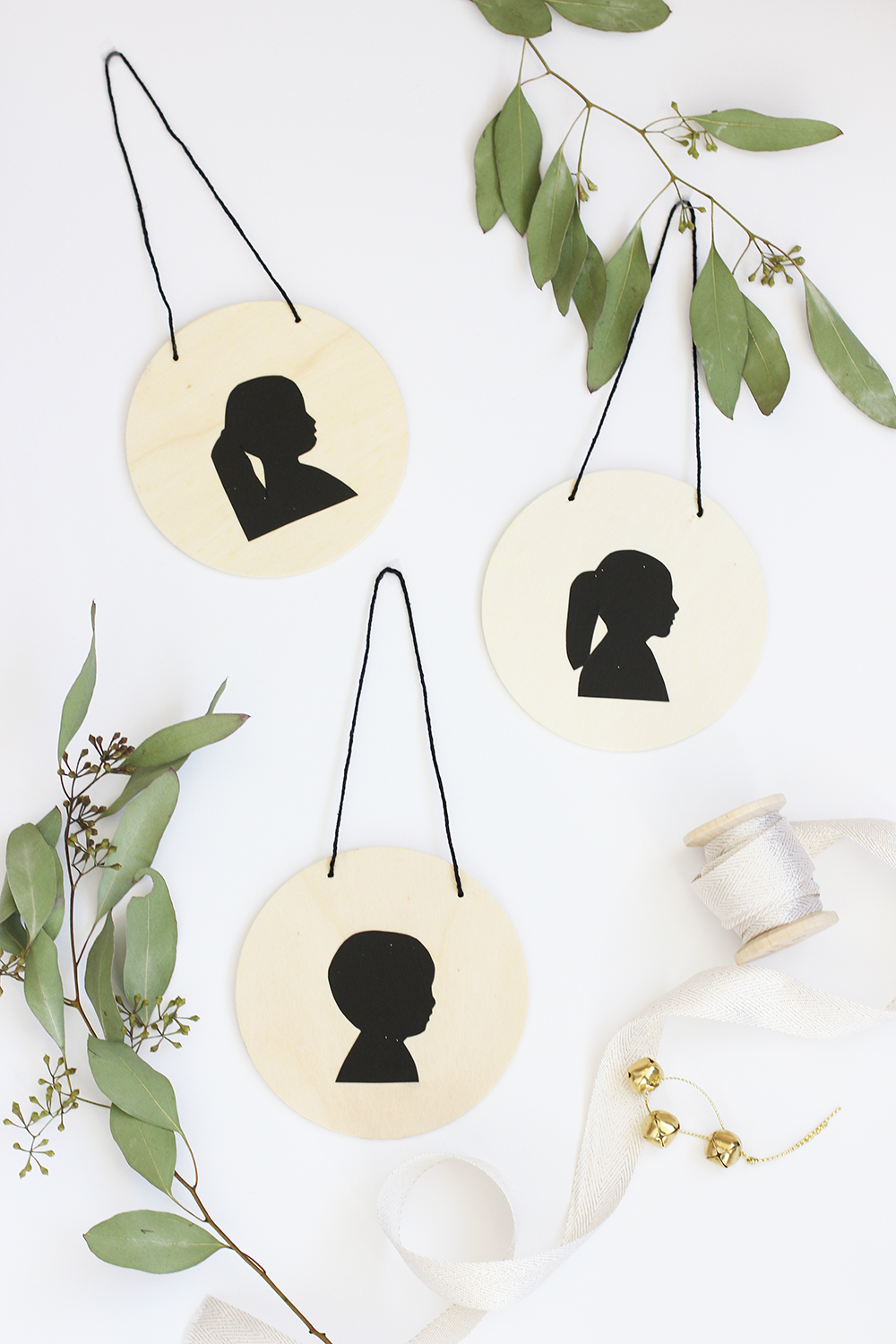 Read more for the full tutorial for DIY Silhouette Ornament.
Do you get as nostalgic as we do when you hang your ornaments on the tree each holiday? I love to see the ornaments that represent a particular year or memory.
This year I made a simple ornament with my child's profile in a silhouette. I used a round wood plain ornament from my local craft store. This would make a darling gift for the grandparents too!
Supplies: unfinished wood circle ornaments
| black card stock paper | mod podge | scissors | black cording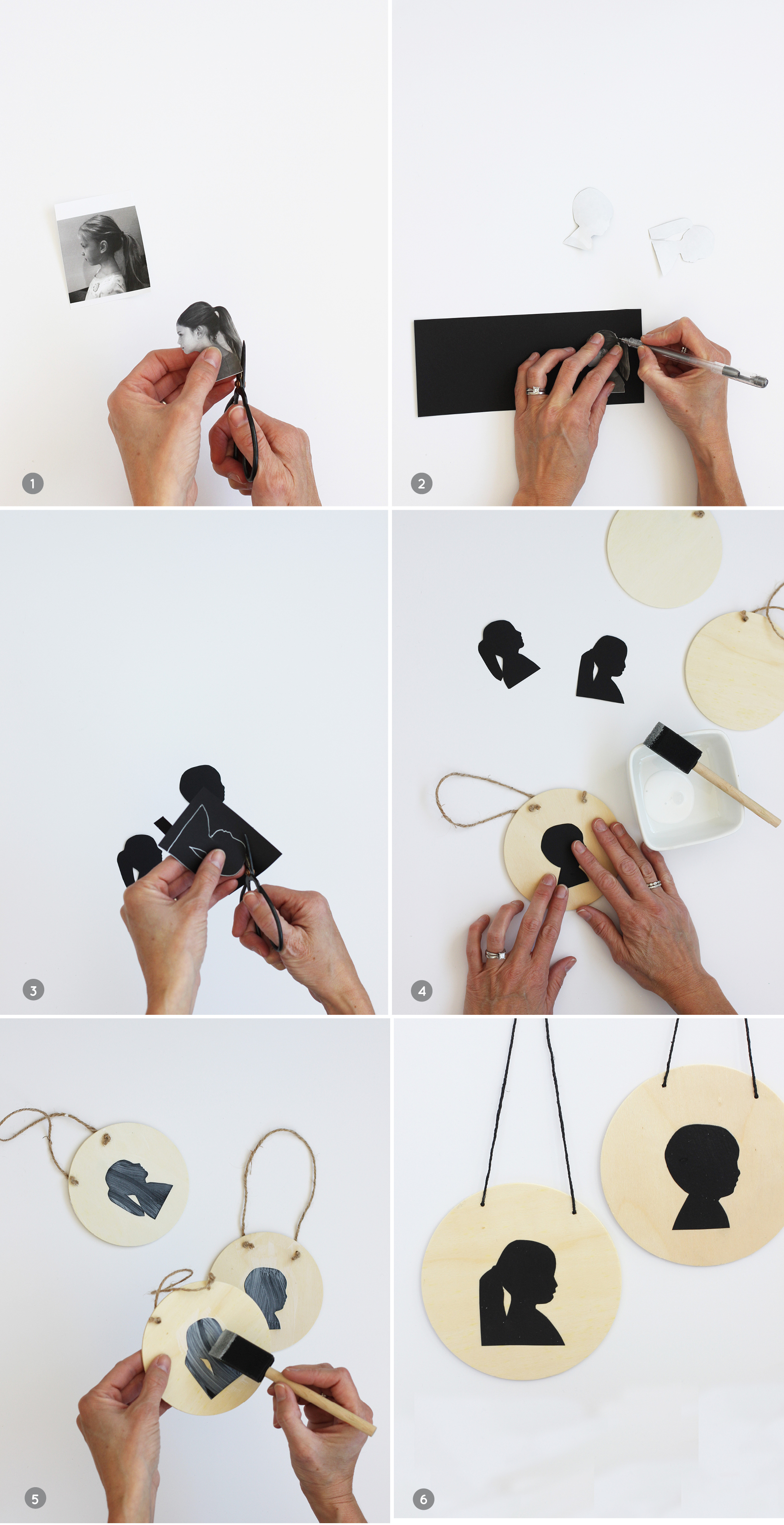 How to make Silhouette Christmas Ornaments
1. Take profile pictures of your children. You can size the images in a free online software. I sized mine 2.5 inches x 2 inches. The ornaments I used are 4 inches. Print pictures and cut around the profile of each child.
2. Trace the cut profile picture onto the black card stock.
3. Cut the card stock using sharp scissors or an x-acto knife.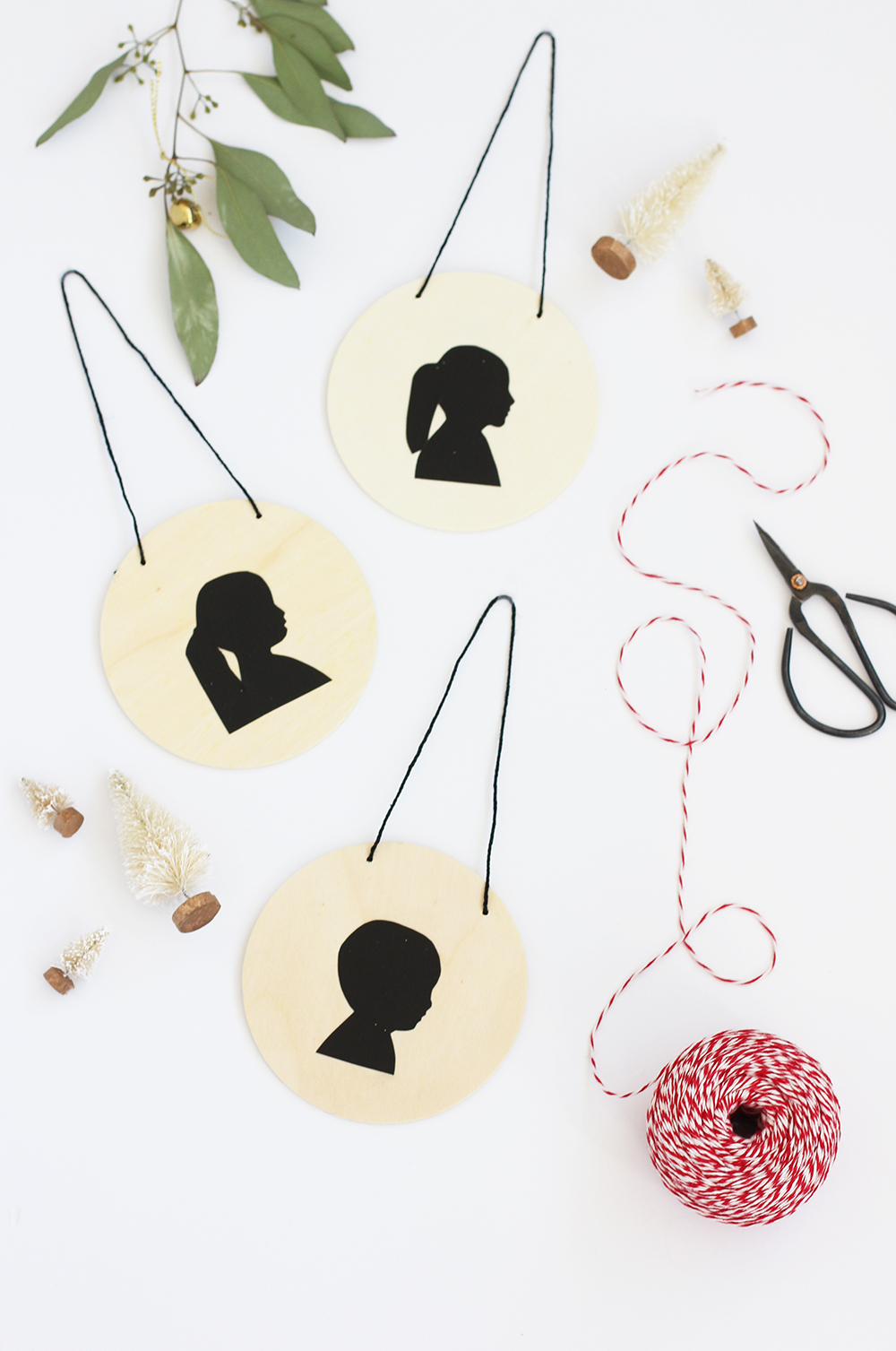 4. Using sponge brush, apply glue to back of card stock and adhere to center of wood ornament. Let dry for about 10+ minutes.
5. Once dry, apply a thin coat of mod podge to entire top of ornament.
6. Add black ribbon or cording.
Happy holidays!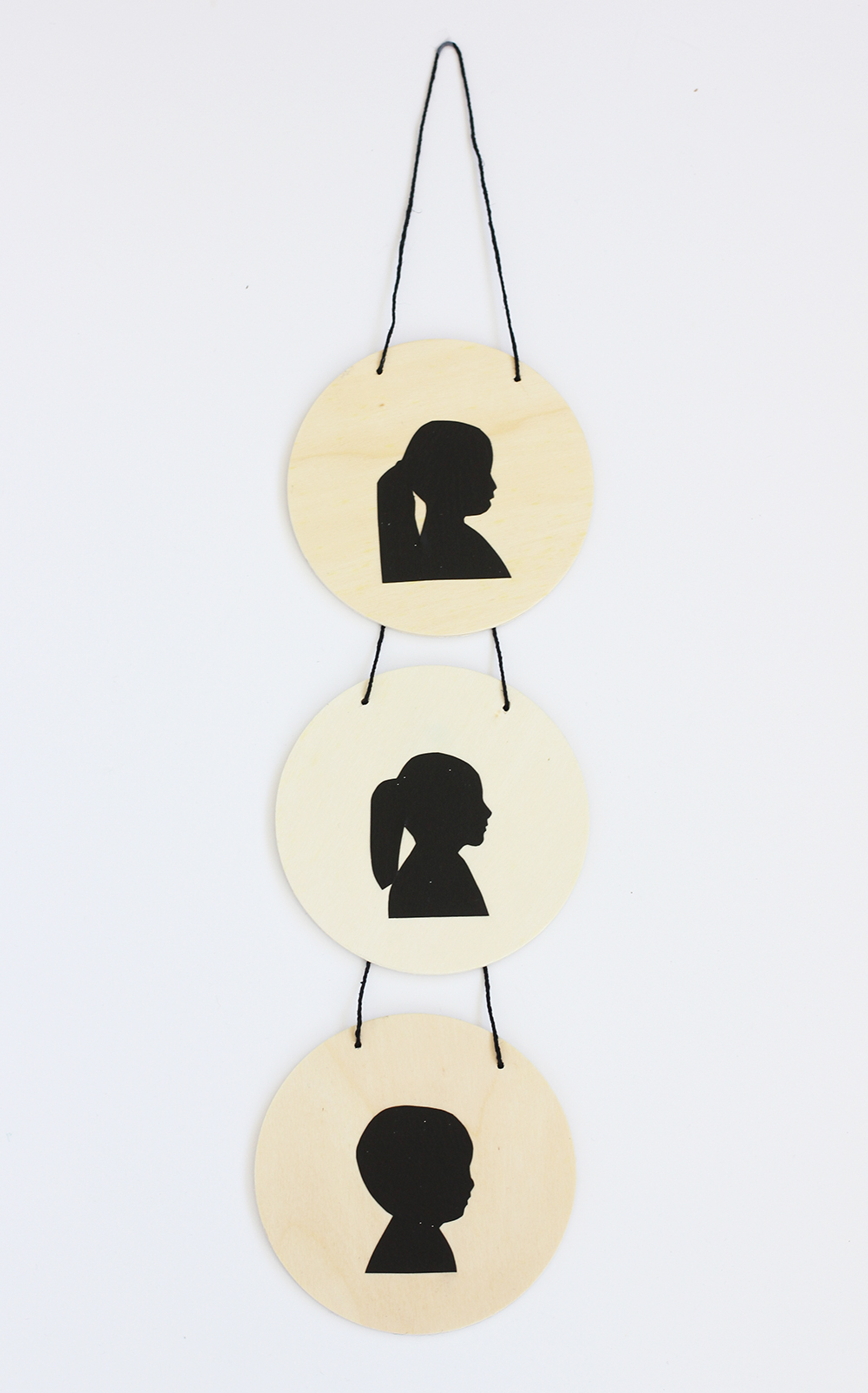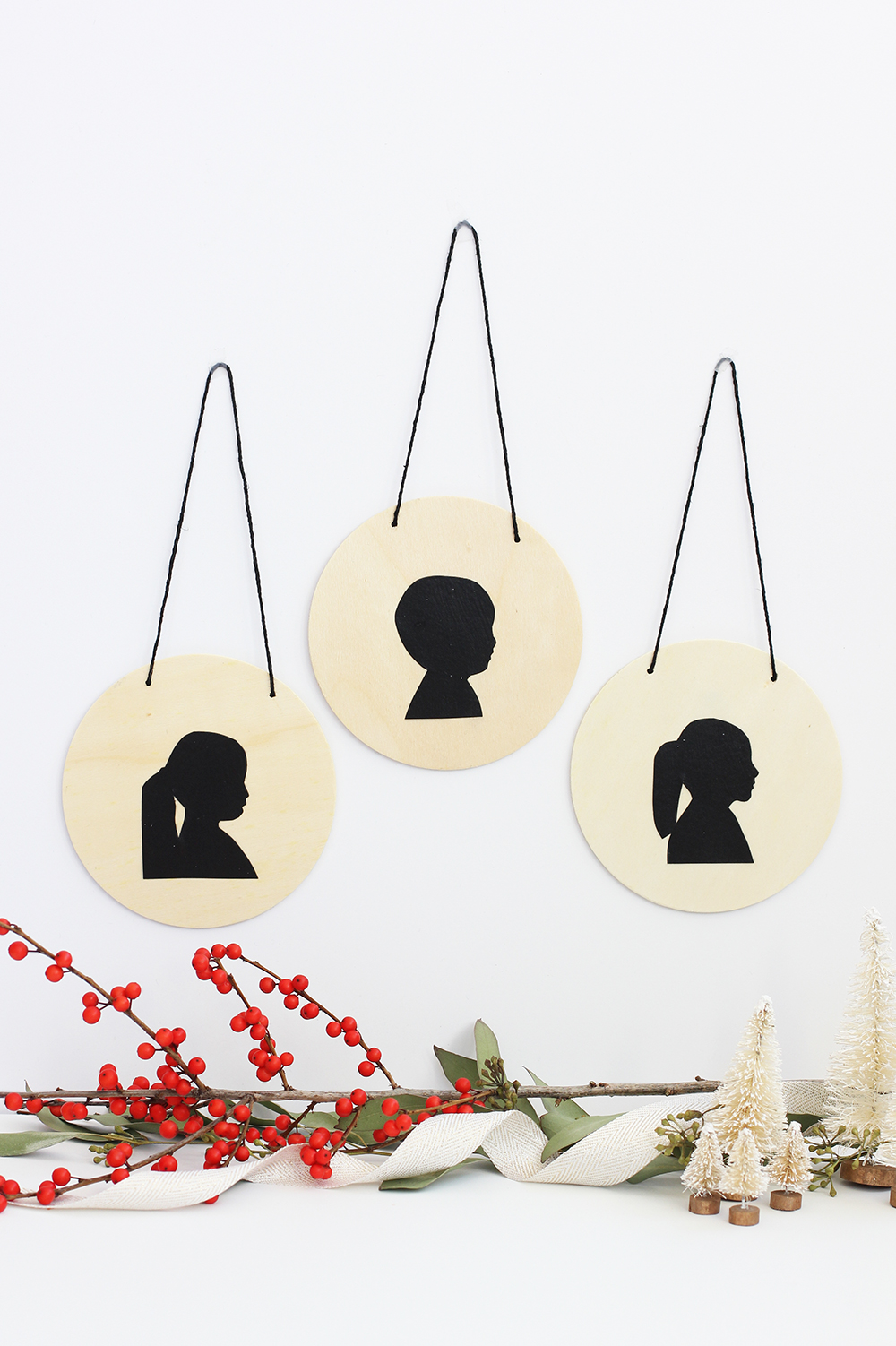 Photos by Sara Albers.