DIY Soccer Drawstring Backpack and Because She Can Program
DIY Soccer Drawstring Backpack and Because She Can Program
This post has been sponsored by Johnson & Johnson. All thoughts and opinions are my own.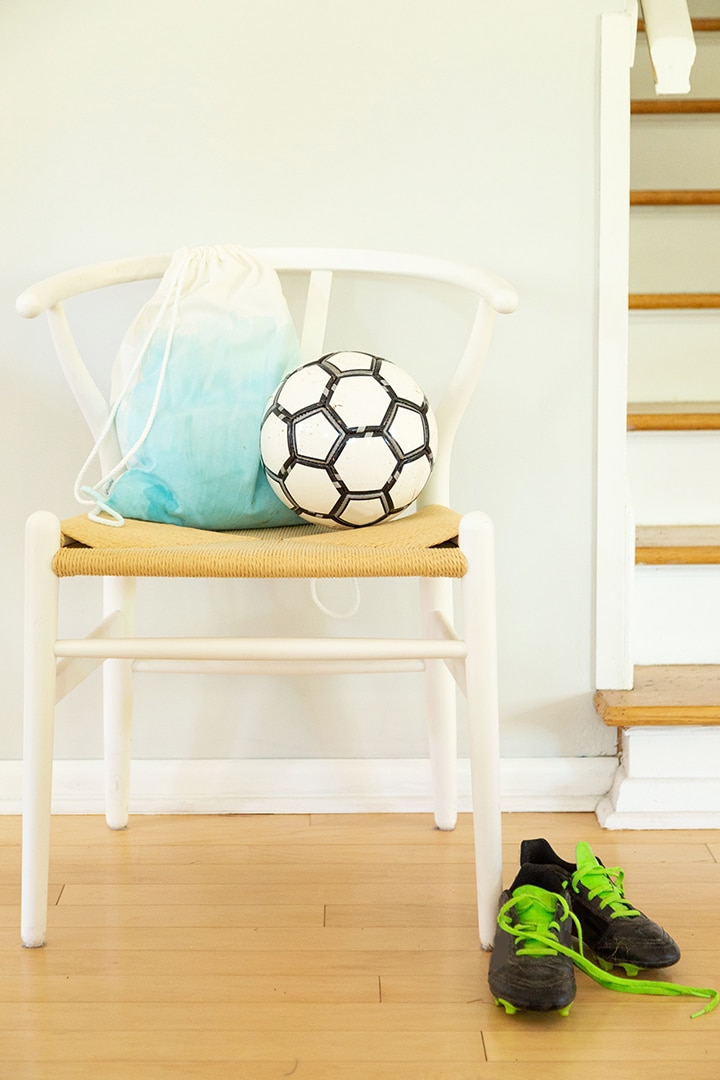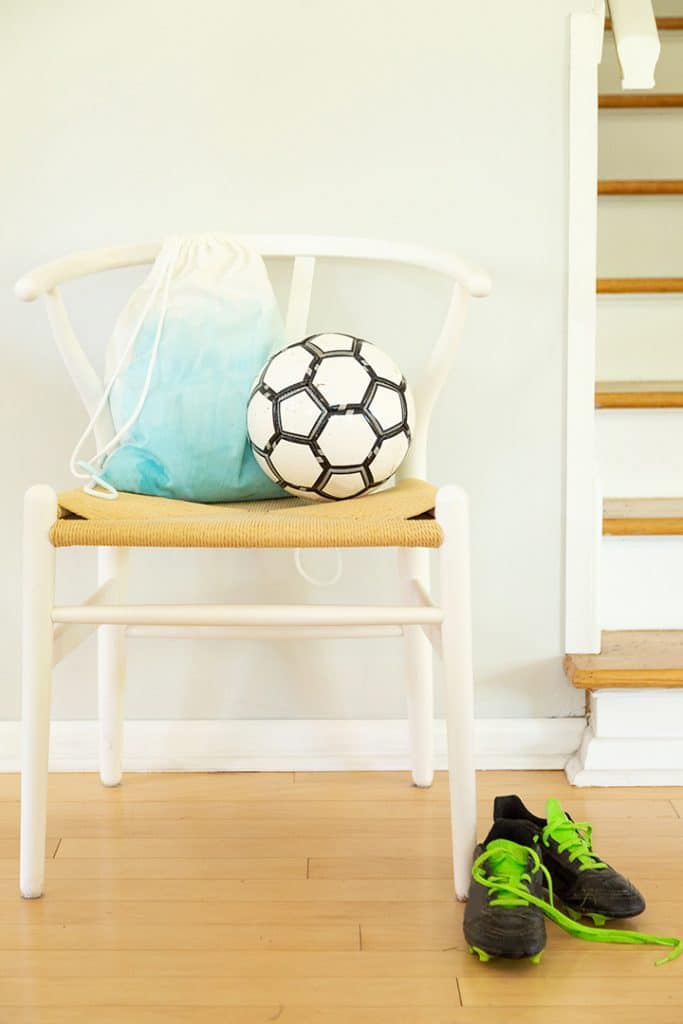 Soccer runs in our blood. We both started playing the sport at 4 years old. We played through high school and loved not only playing the sport but also what the sport gave back to us. Being part of a team that depended on each other for success was such an important lesson growing up. Working together instead of just on our own was an incredible way to succeed.
We are thrilled to share an amazing program today that our friends at Johnson & Johnson are supporting: The 'Because She Can' program. Johnson & Johnson, the U.S. Soccer Federation, and the U.S. Soccer Foundation are teaming up to provide the next generation of female leaders with the inspiration and support they need to pursue their dreams. Together, we can help her reach those goals. Because she can. Your support helps give thousands of girls access to soccer programs.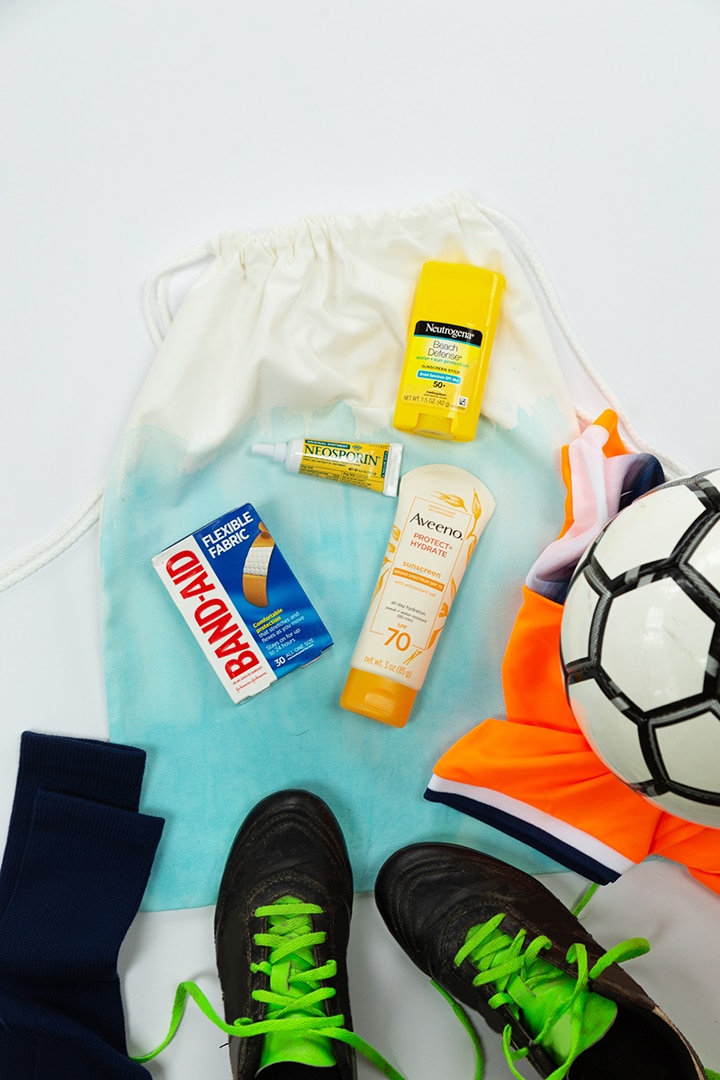 For our girls, team sports have been an important chance for them to grow, build relationships, and become more confident. Harper and I made a new backpack for her soccer team this season. Check out how we did this super simple "dip dye" look.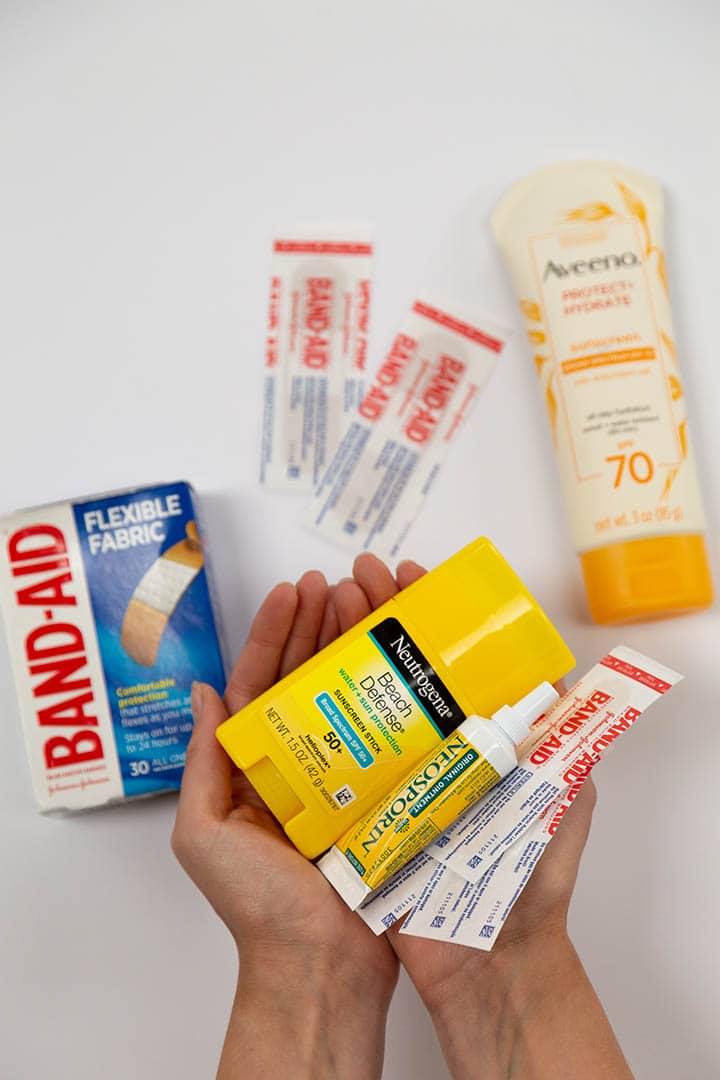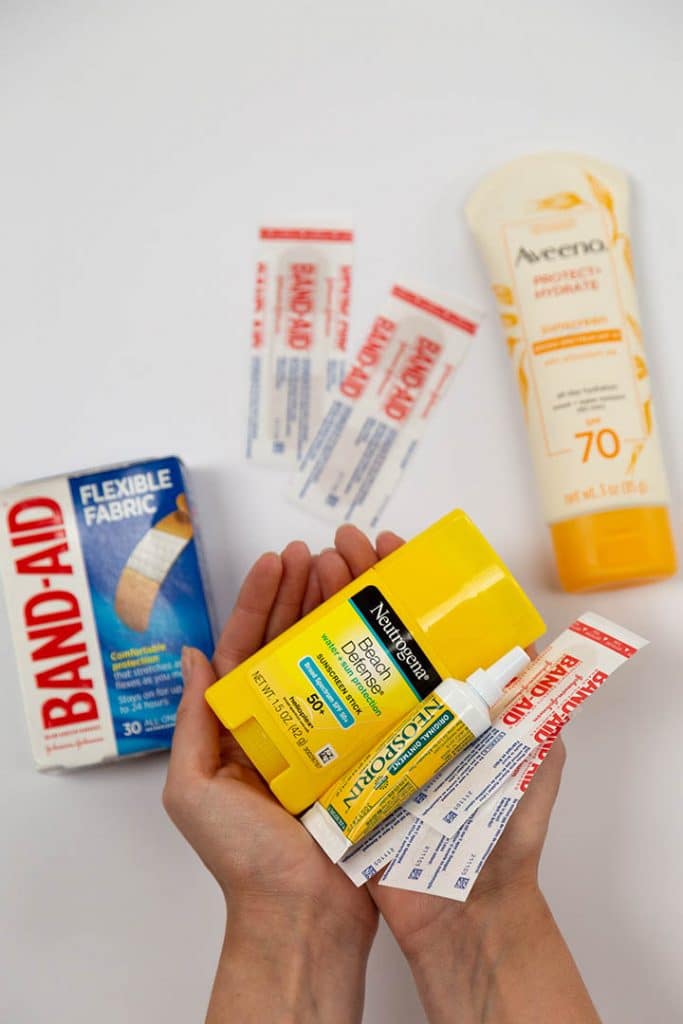 I then filled her bag with all of the spring season necessities—so many from Johnson & Johnson:
BAND-AID® bandages
Neosporin®
Aveeno® Lotion Sunscreen
Water Bottle
Extra socks
Hair ties
Snack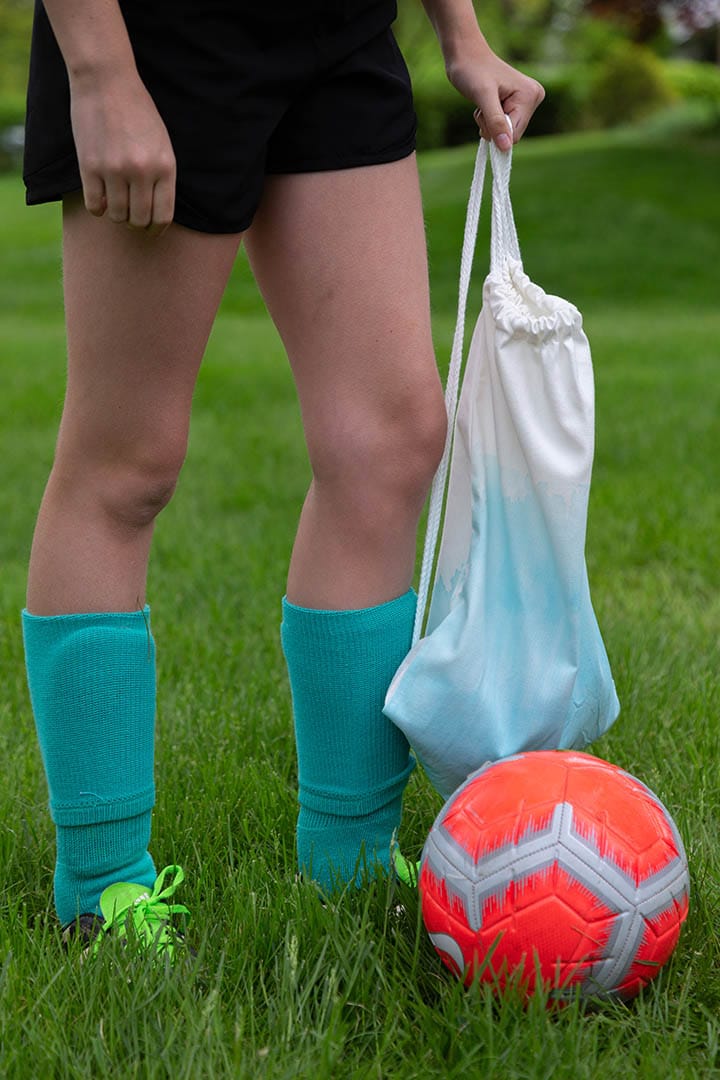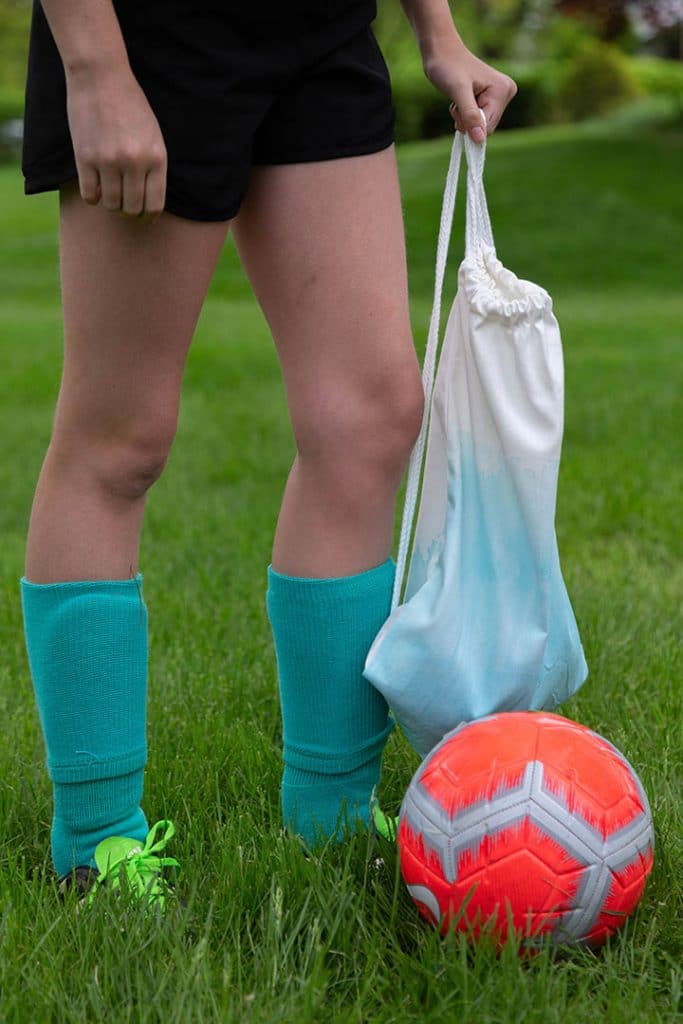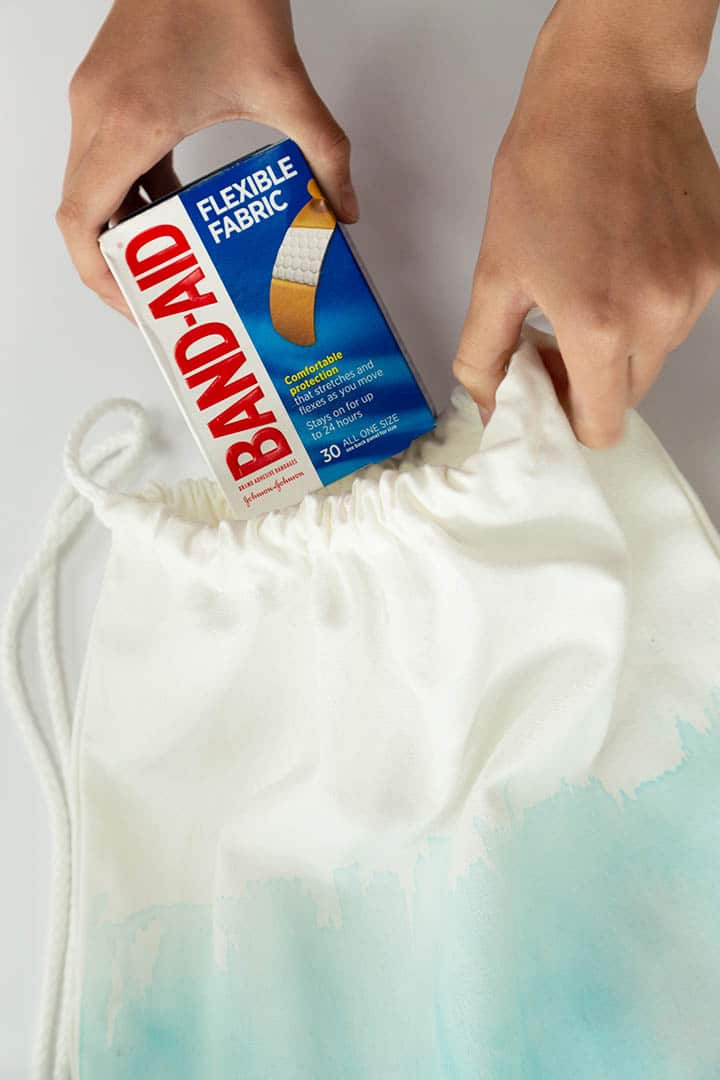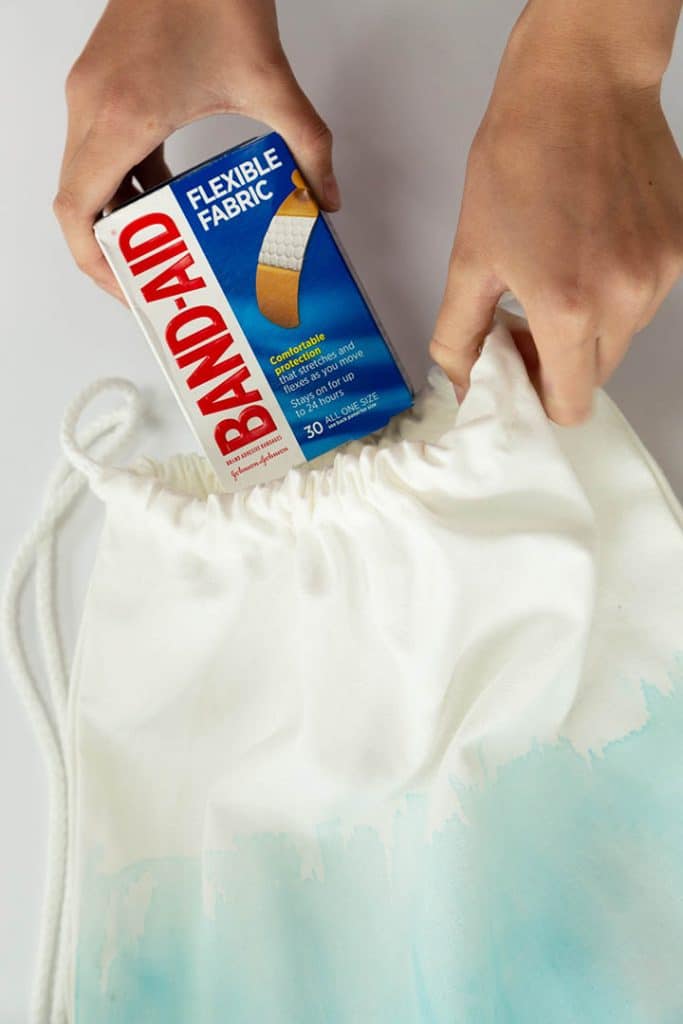 DIY Dip Dyed Drawstring Backpack
What you need:
Cotton drawstring bag (like this one)
Fabric Paint
Water
Sponge Brush
Harper loves everything ombre, so we went for a light blue ombre dip dye look. First, get the bag wet. This will help achieve a dip dye water color look. Next, brush the fabric paint onto the bottom portion of bag. Continue to brush up to get a lighter look. Allow the bag to dry and then set the color with an iron. Now your girl is ready to go with a bag filled with soccer season necessities!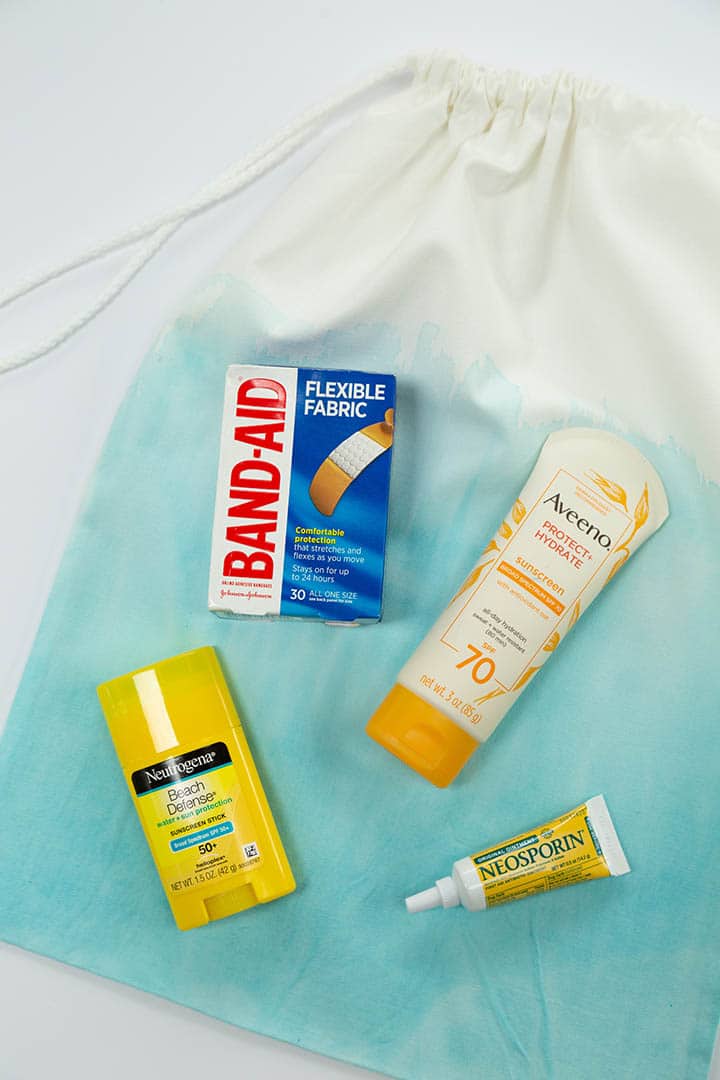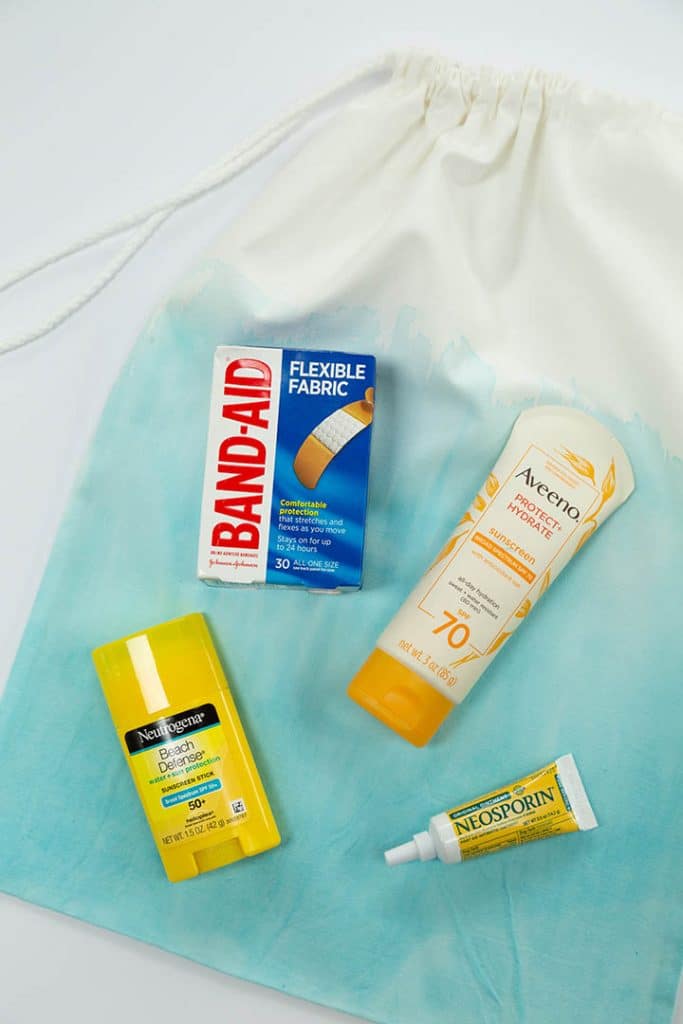 Johnson & Johnson is supporting the next generation of female leaders on and off the field by working with the U.S. Soccer Foundation to create the 'Because She Can' Innovation Fund.
Click to SAVE NOW on participating Johnson & Johnson products. (Coupon is valid from 6/2 – 6/15. Available while supplies last.)
We hope you can help support the 'Because She Can' program to help the next generation of female leaders get the access, opportunity and funding they need to get into organized sport and stay there!