DIY Stamped Air Dry Clay Bowls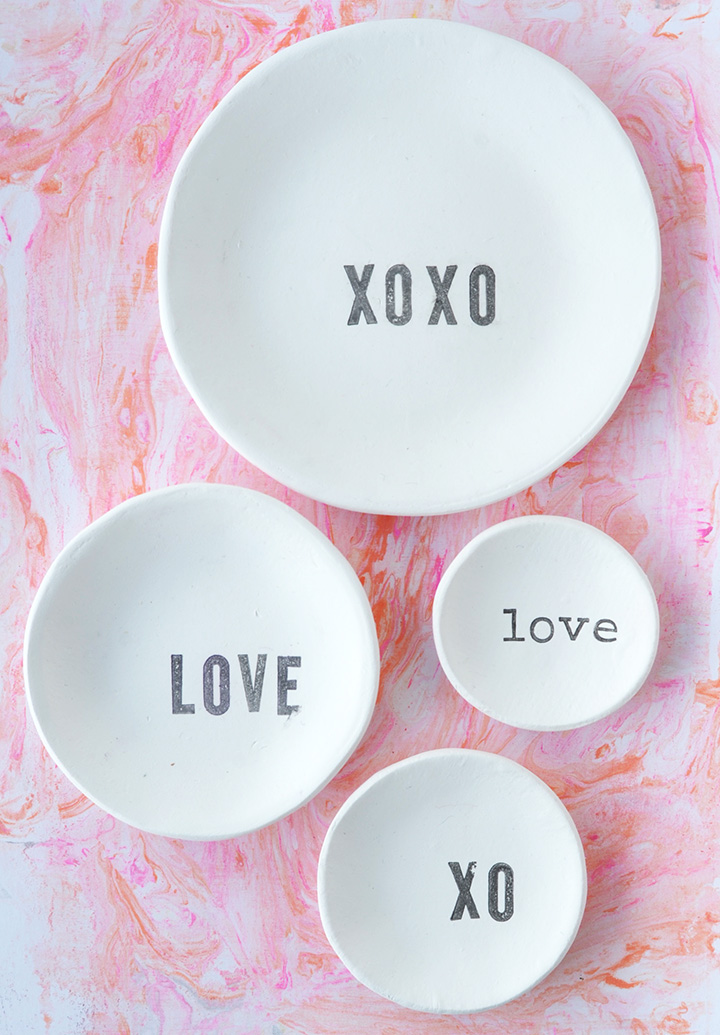 You know I've got a thing for air dry clay. It's so versatile, so easy to work with and dries so well. We decided to make some little DIY stamped air dry clay bowls for Valentine's Day.
I love the simplicity of the white clay with modern black letters. You could choose whichever words you like, but we were impartial to Love and XOXO.
These sweet bowls will make the perfect gift for Valentine's Day.
Here are some of our other favorite air dry clay tutorials we've done: DIY air dry clay jewelry bowls, DIY air dry clay platters,  these gorgeous gold and white DIY air dry clay place card holder bowls, and our favorite Easter project to date, the DIY air dry clay bunny bowl!
Read more for the full tutorial for the DIY stamped air dry clay bowls.
Air Dry Clay Bowl Supplies
rolling pin
exacto or small kitchen knife
pencil
sponge
bowl of water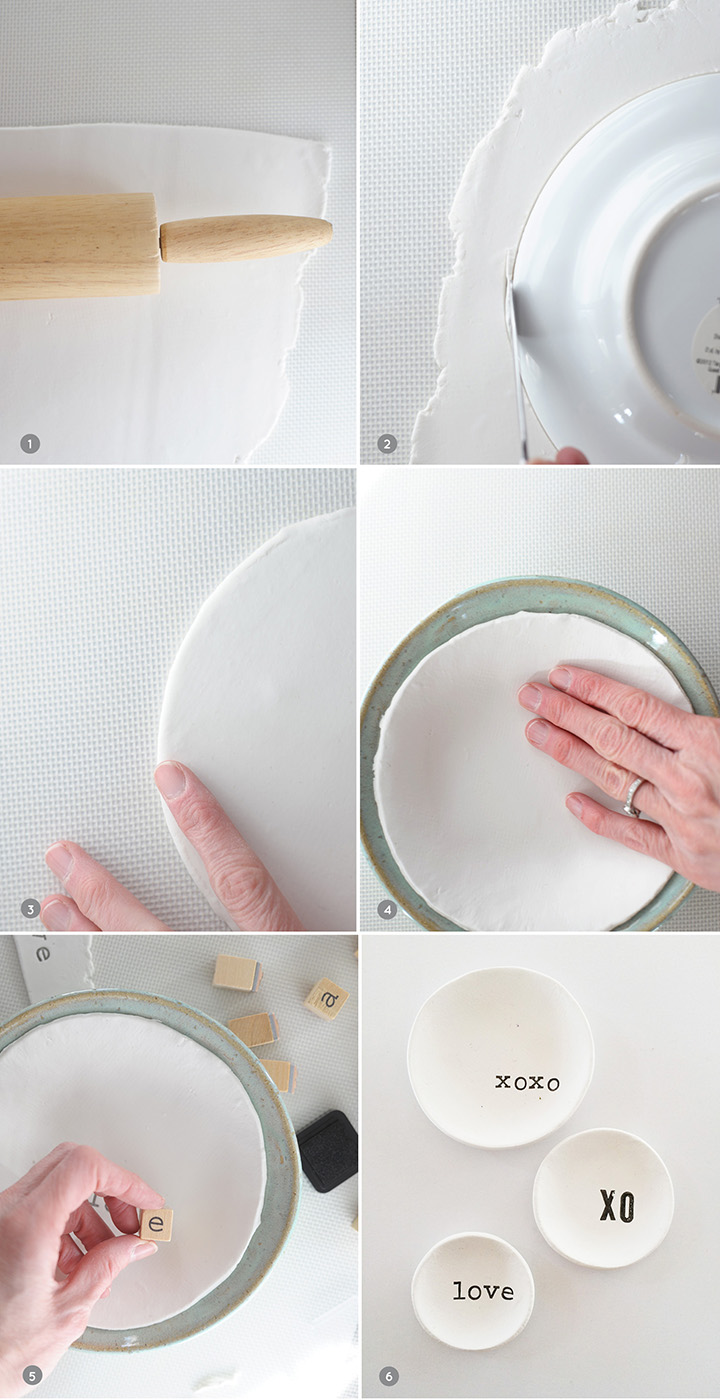 Steps
1. Roll out air dry clay on smooth surface. Roll to thickness of 1/4 inch.
2. Place bowl top side down on to clay. Cut around the edge of the bowl with a knife.
3. Wet your fingertip with a  little bit of water and rub out any imperfections on the edge of the bowl.
4. Lift off clay gently and place inside the bowl. Press gently to get the clay even.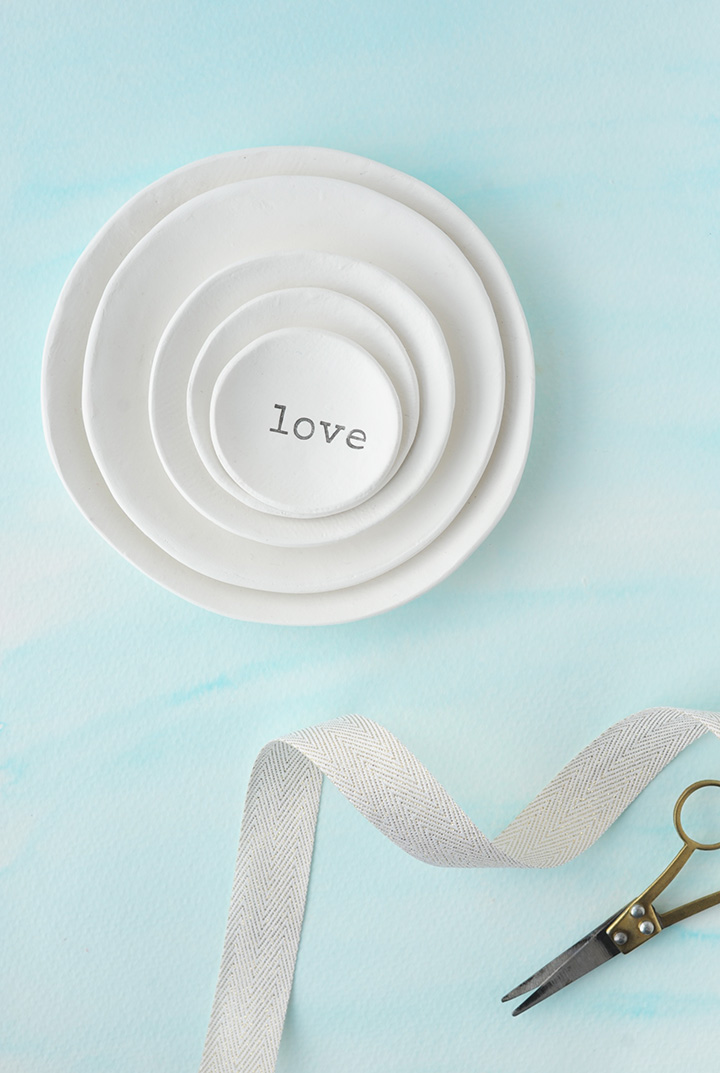 5. Now choose which word you want to do and stamp away! Let clay dry overnight, up to a day until dry.
6. Pop out the dried clay from the glass bowl.
Please remember these bowls are not food safe.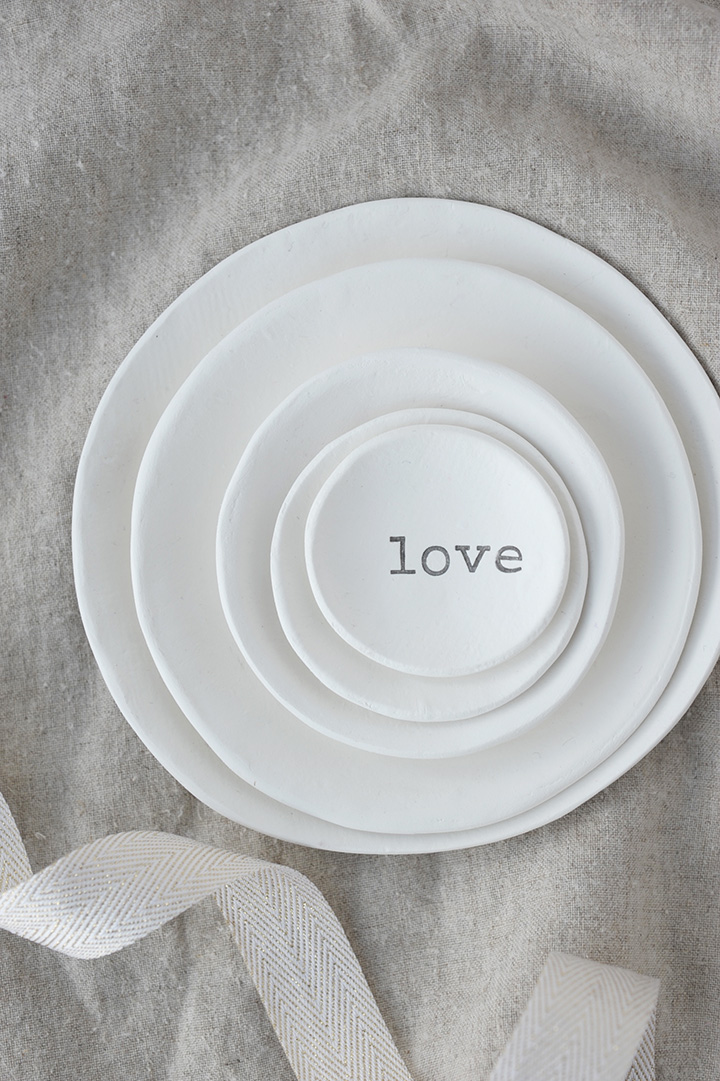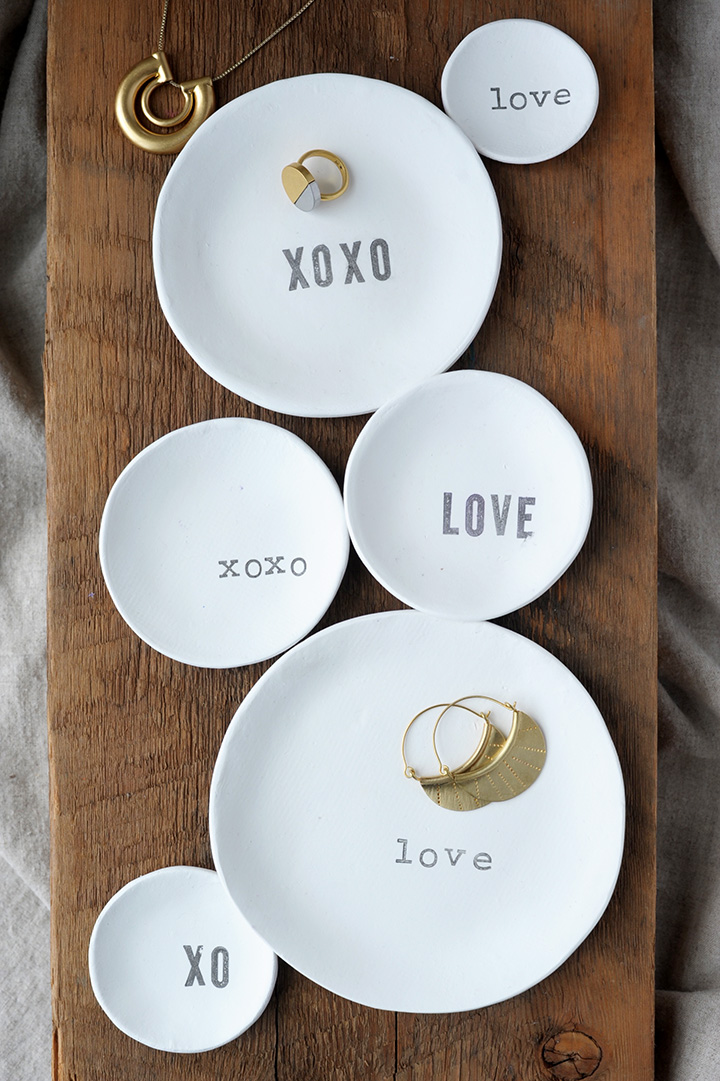 photos by Melissa Fenlon. all rights reserved.