DIY Stamped Lemon Tote Bag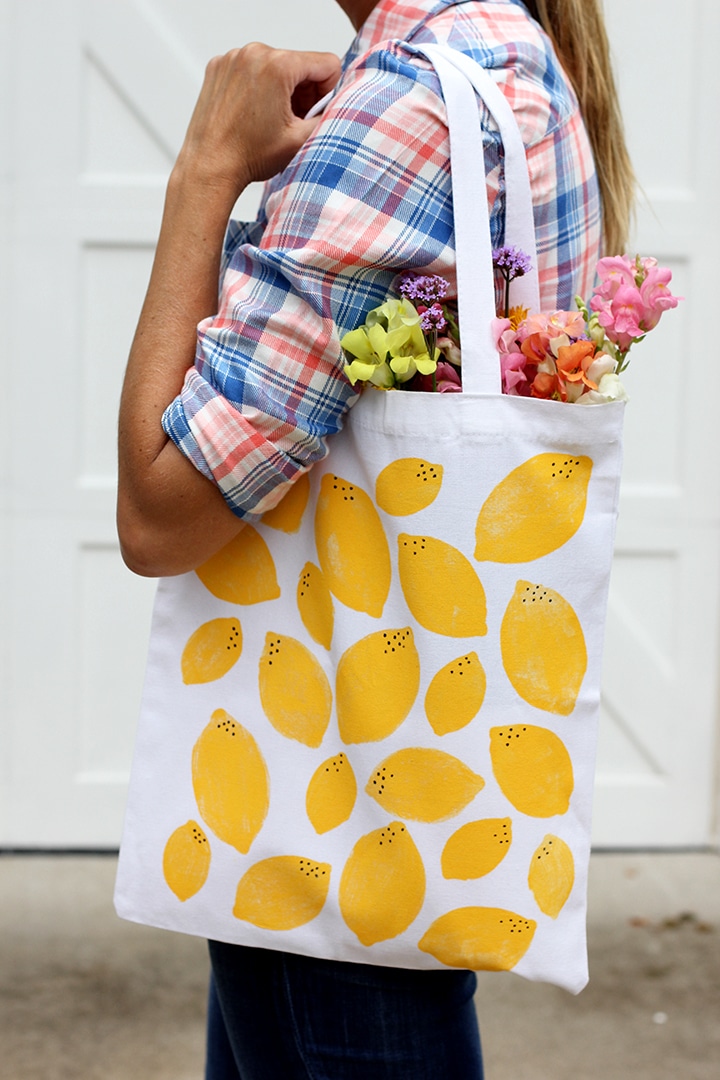 Lemons just scream summer to us. Freshly squeezed lemonade, lemon sorbet, lemon bars, lemon popsicles – you name it. We love the bright and cheerful lemony yellow color. So we made our very own lemon shaped stamps to turn a simple white tote bag into our favorite summer bag. How cute would a picnic blanket be with these lemon stamps? I think I will be stamping tea towels next!
Read more for the how-to for this DIY Stamped Lemon Tote Bag…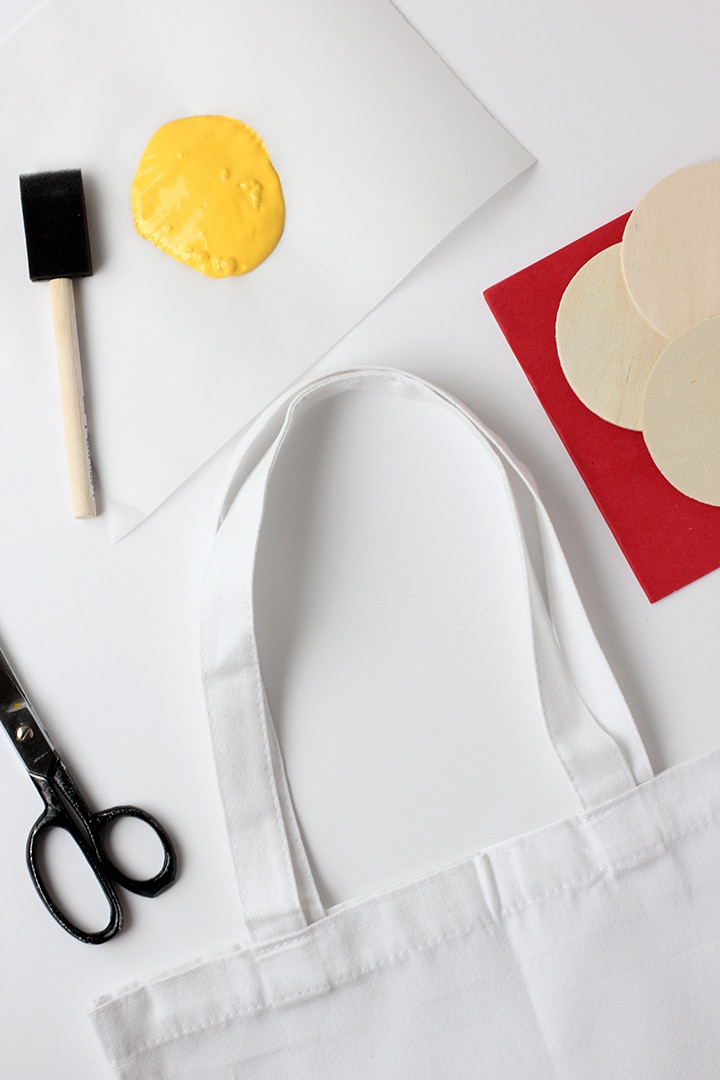 Supplies
black paint pen or sharpie
sponge brush
iron
parchment paper
wood circles
Draw lemon shape on the back of foam sheet. We made 3 different sized lemons (3 in, 4 in and 5 in). Cut 2 of each size out of foam sheets.
Adhere to wood circle shape. Place 2 lemon cut outs onto circle to add some height to create stamp.
Apply fabric paint with foam brush. Try not to get paint on the sides of foam as that can smear the edges applied paint to tote bag.
Carefully lift the stamp from bag. Allow to completely dry and set the paint by covering the top of bag with clean cloth and ironing over. Follow directly on your fabric paint packaging. Add black dots to each lemon.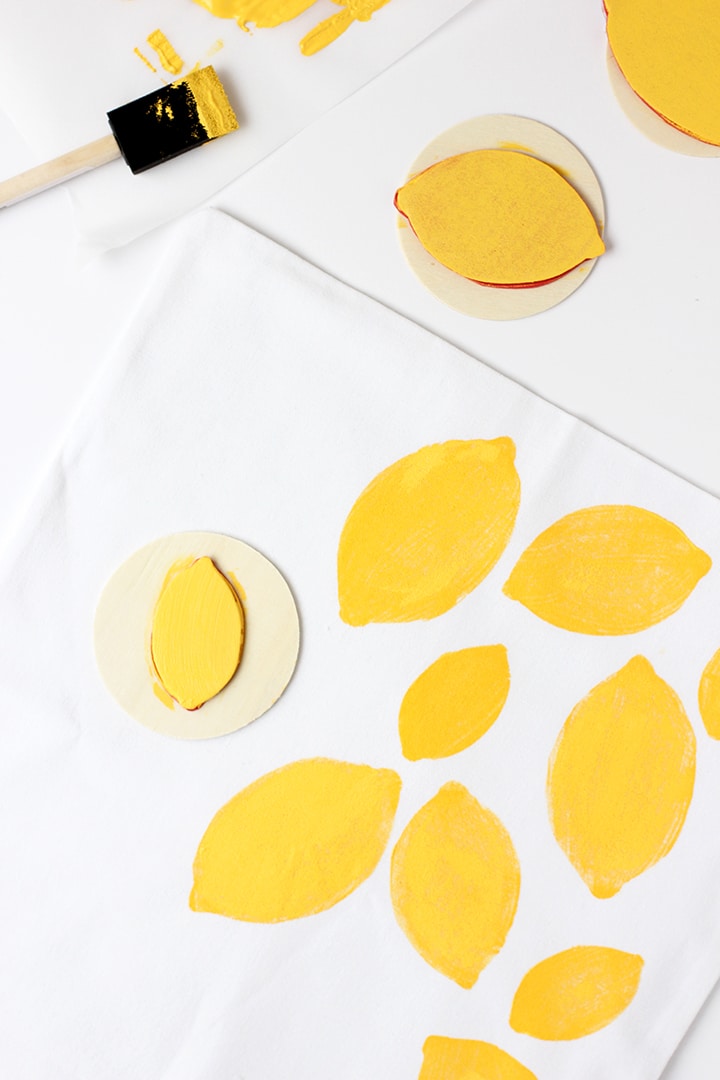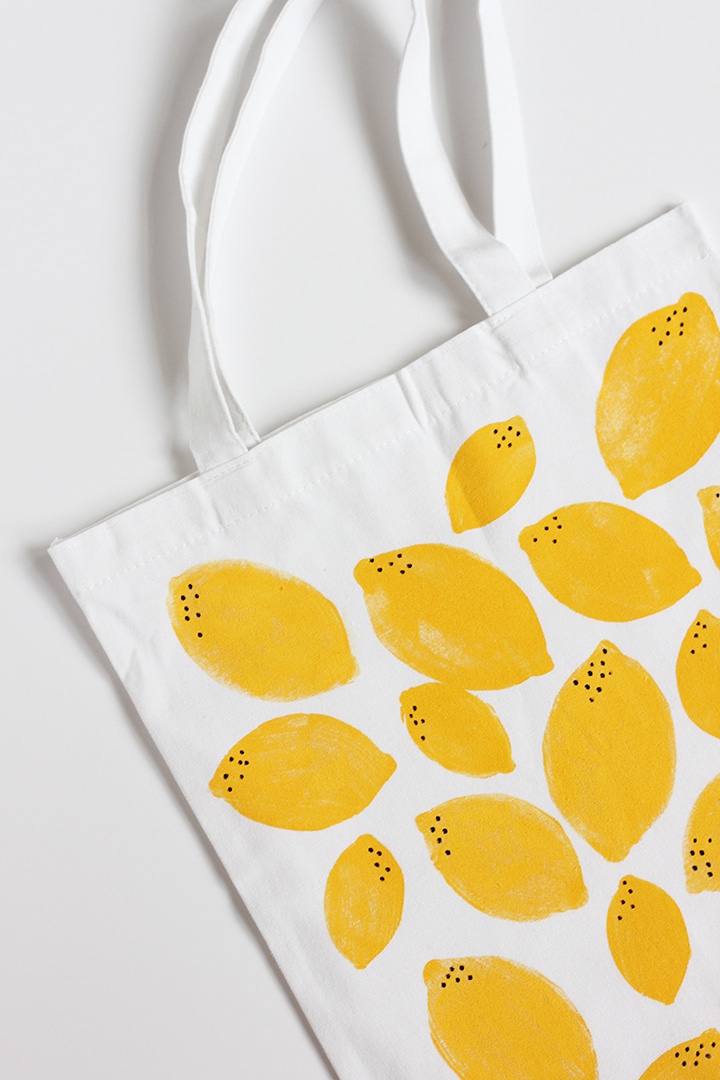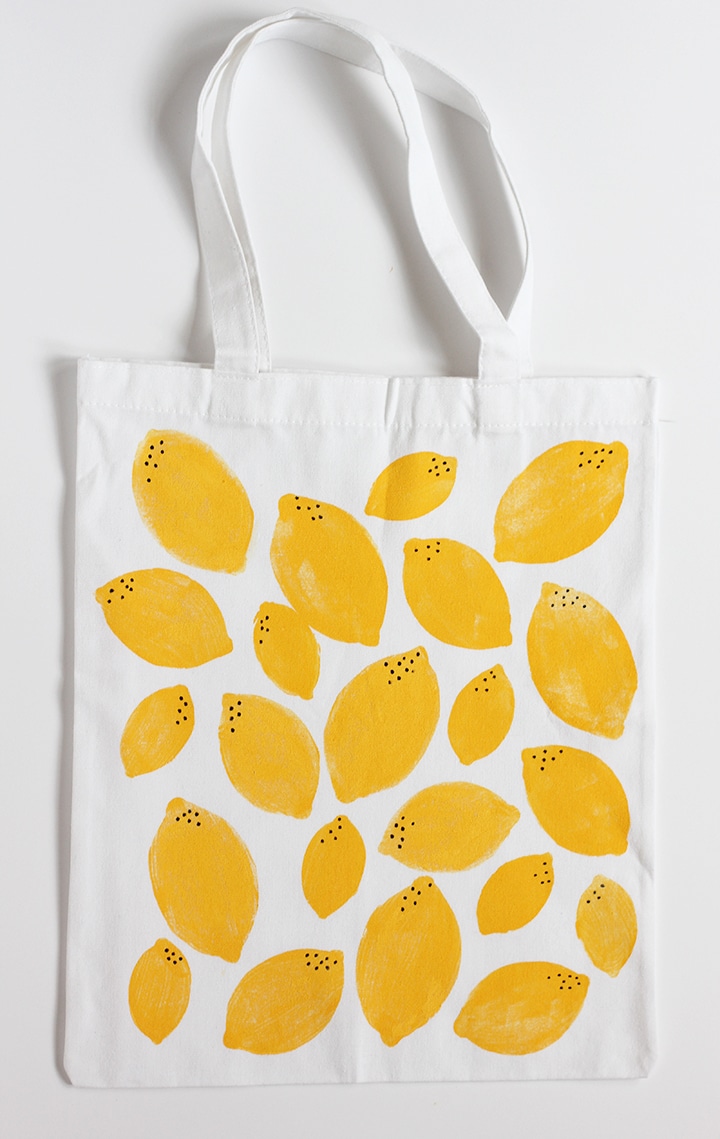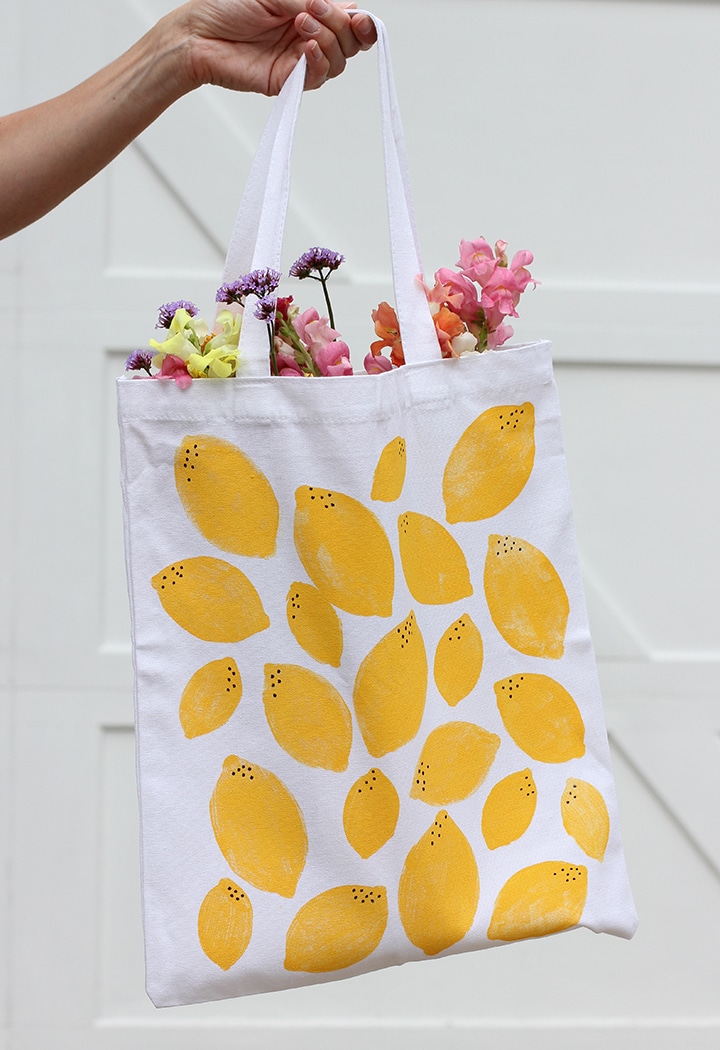 Photos by Sara Albers.