It's the season of statement earrings! We're loving all the bold earrings we're seeing and wearing right now. So, of course we had to create a pair of our own DIY Statement Earrings. And it's no surprise we went for something with gold and a splash of color from tassels. These are fairly simple to make, even for someone like me who likes to think I know how to make jewelry, but in actuality, am just a beginner.
These earrings are versatile and also make the perfect gift for your girlfriends. I asked my friend Laci to model them for me, and as a thank you, she picked out the mustard yellow pair to wear home. And they look so pretty on her!
There's something so satisfying about creating a wearable piece of jewelry with a few inexpensive supplies. Hope you like making these statement earrings too!
Read more for the full tutorial…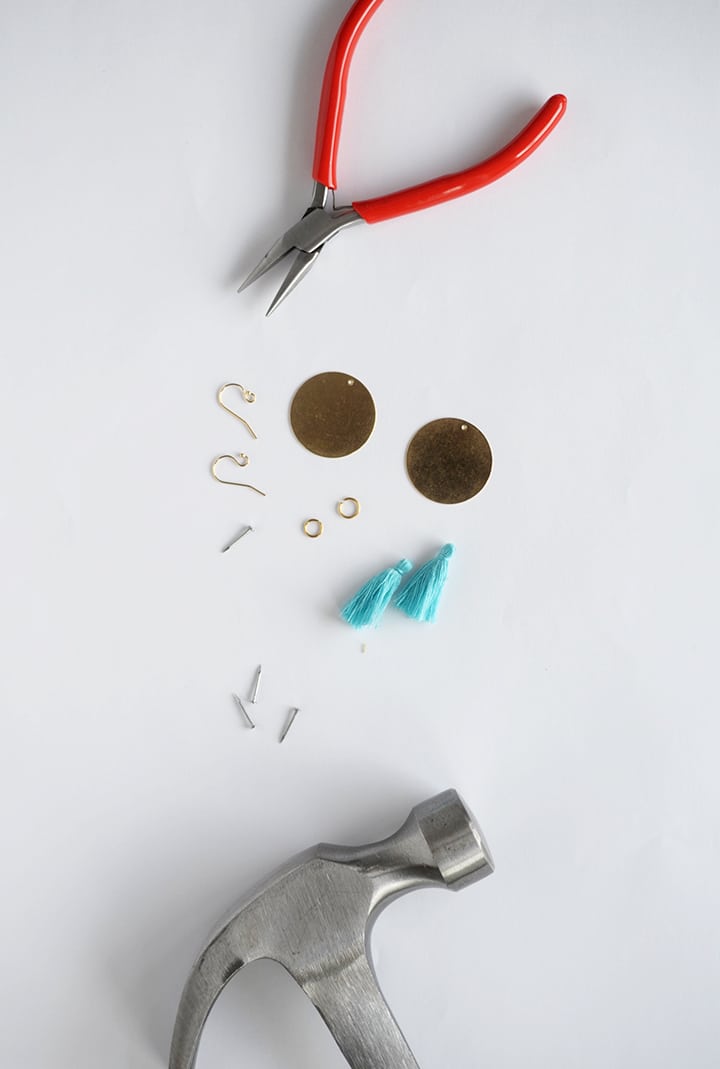 Supplies: Brass Circle Stamping Blanks, Gold Jump Rings, Earring Wire,  Embroidery Floss, Jewelry Pliers, small nails, hammer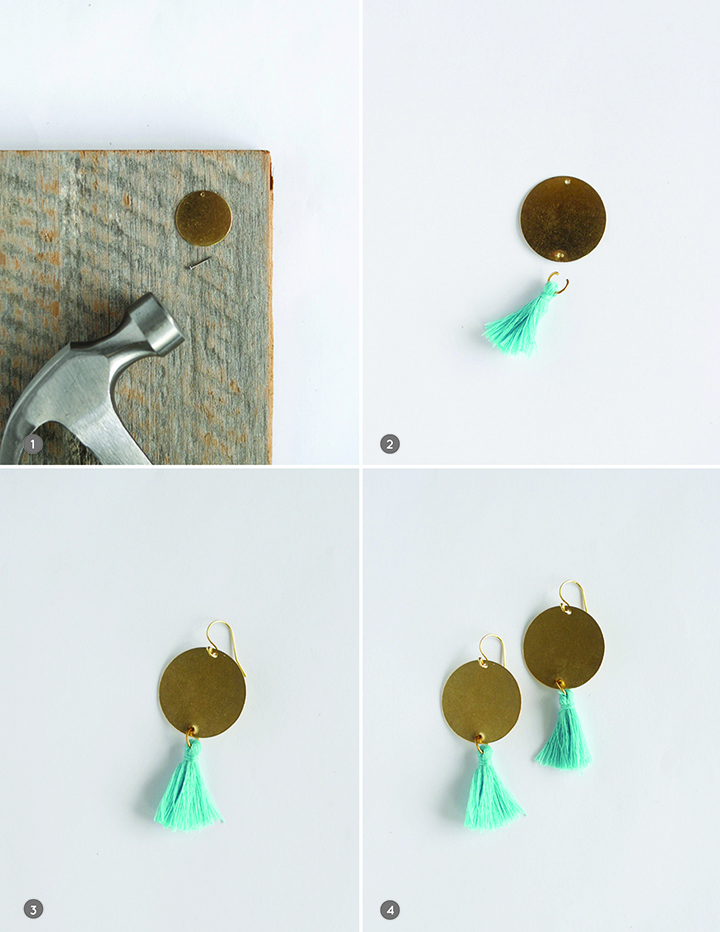 Instructions:
The first step is to create a second hole centered on the bottom of your brass disc. Use a hammer and small nail (19×1/2″) to make hole. Pound nail into brass disc on top of a piece of wood, so nail can go through the metal into the wood. Then pull nail out and pound over hole gently to smooth out.
Using your jewelry pliers, open gently your jump ring and put through the top of your tassel. Click here for our tassel tutorial. We used 1 in tassels.
Next, using pliers, gently open the top of your earring wire and insert the back end first into your top hole on brass disc. Then close the top of earring wire with pliers to secure.
Follow same steps on other earring.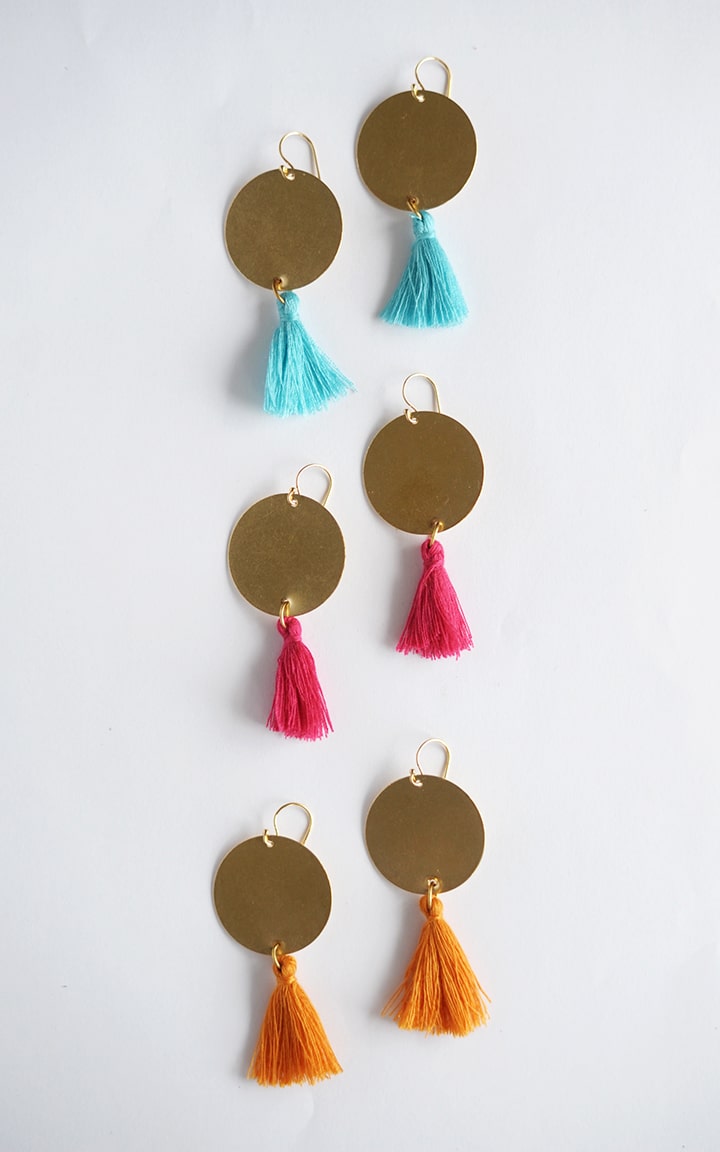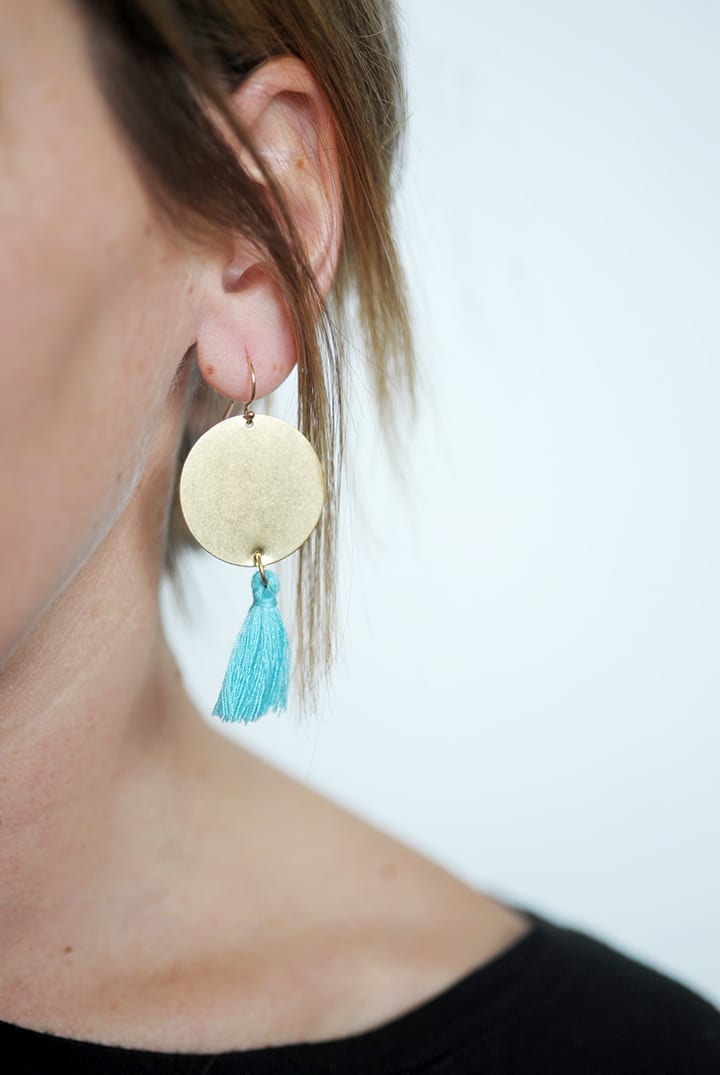 photos by Melissa Fenlon. assisted by Laci Wright.