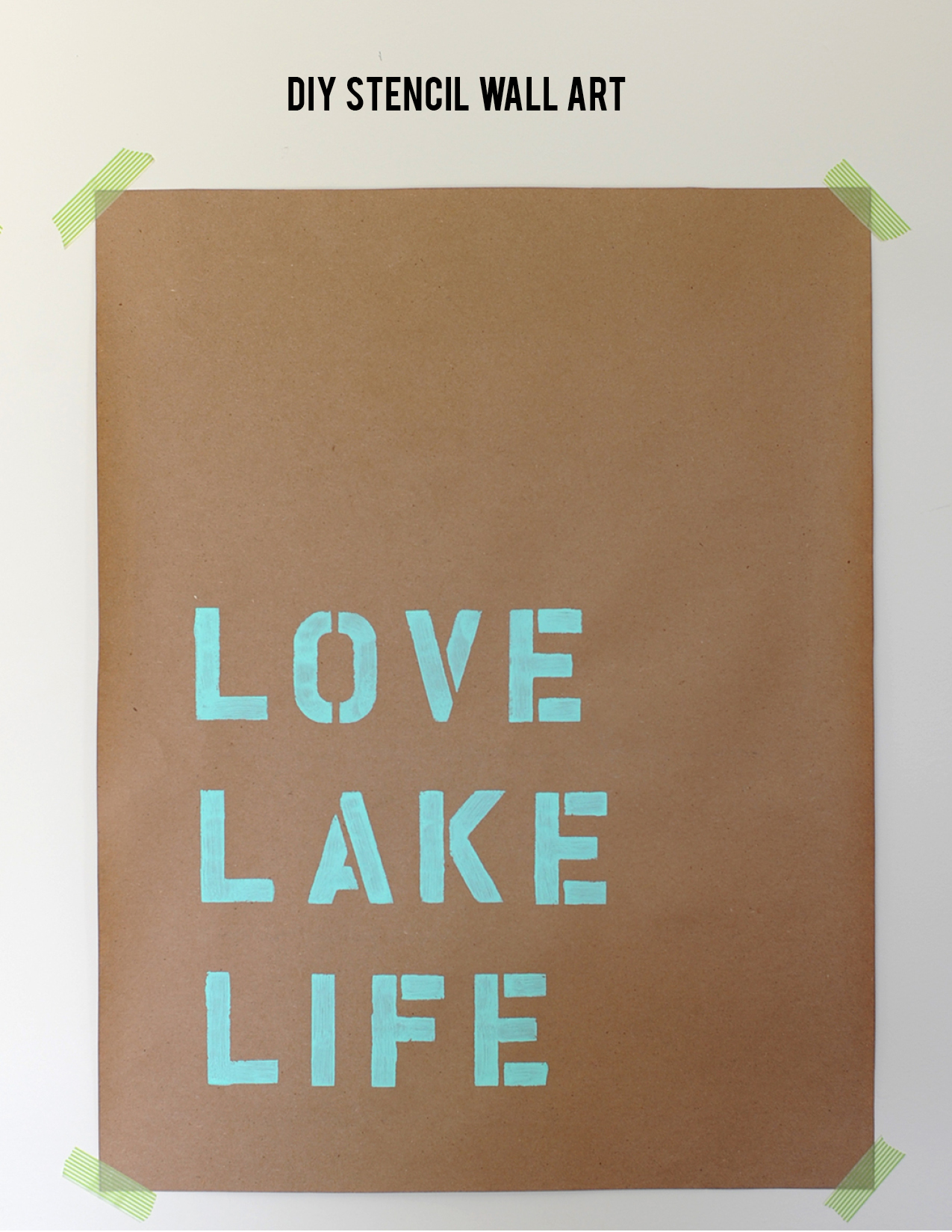 post by Melissa
I'm inspired right now as I'm packing for our upcoming trip to the lake. There's something so relaxing about being at the lake. I love typographical-inspired artwork, and I also love changing up my wall art. These DIY lake-inspired stencil prints are a breeze to make and you only need a few supplies.
Read more for the full tutorial.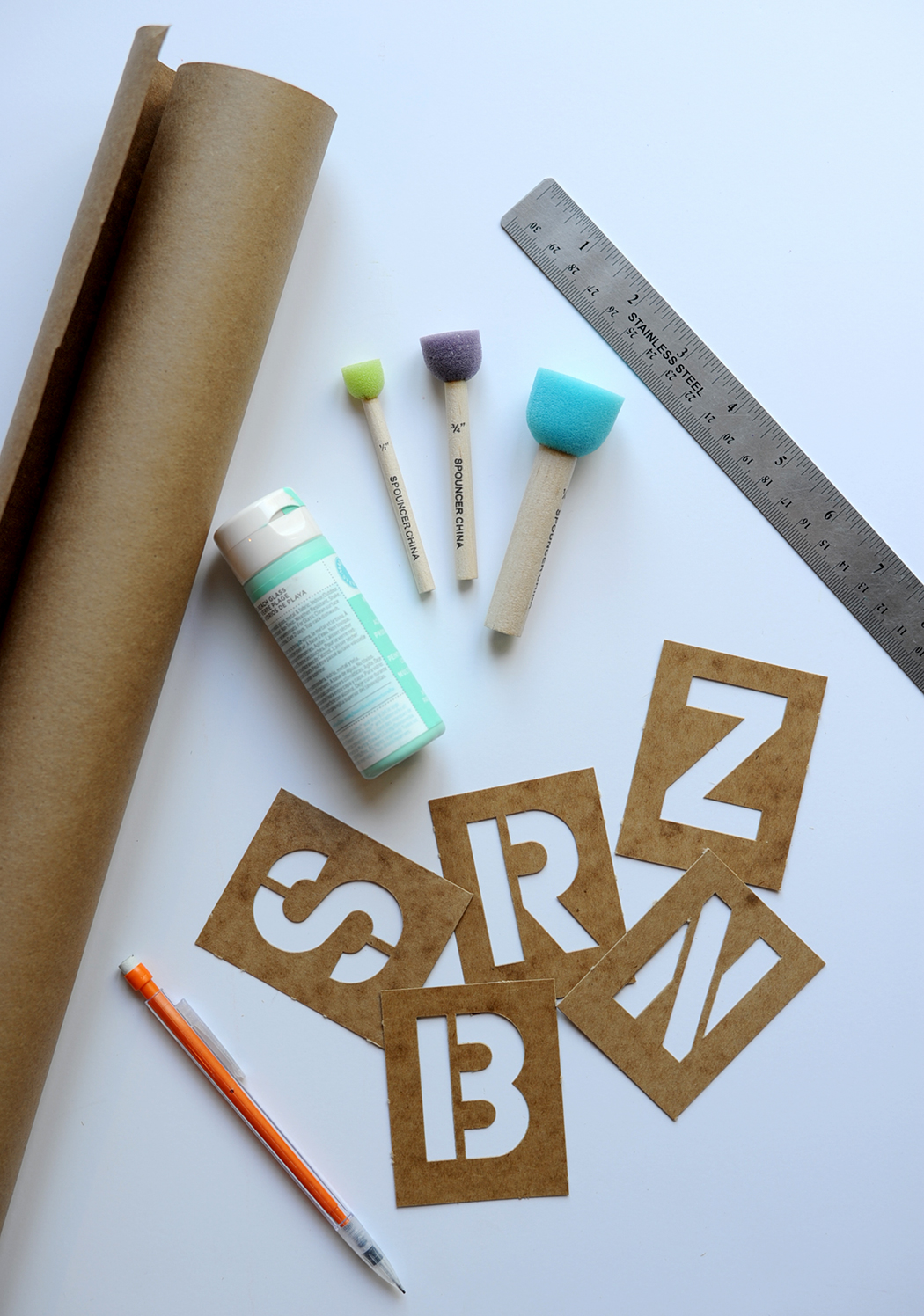 Supplies: roll of kraft paper, 2 inch letter stencils, acrylic craft paint, round sponge brushes, scissors, pencil, ruler
Instructions:
1. Cut your kraft paper to desired size.
2. With a ruler, draw lines horizontally to line up stencils. I drew mine 3.5 inches apart.
3. Hold down stencil securely with fingers and dab paint over it with round sponge brush.
I made three 11 x 17 sized prints that are lake inspired. "Love Lake Life," the simple "Go Fish," and "Go Jump In The Lake." I love how a trip tics looks on a big wall. And I love the little story you can tell with these prints. I played around with how to hang them. They looked cute when I hung them with washi tape. If you're looking for something more permanent, use frames.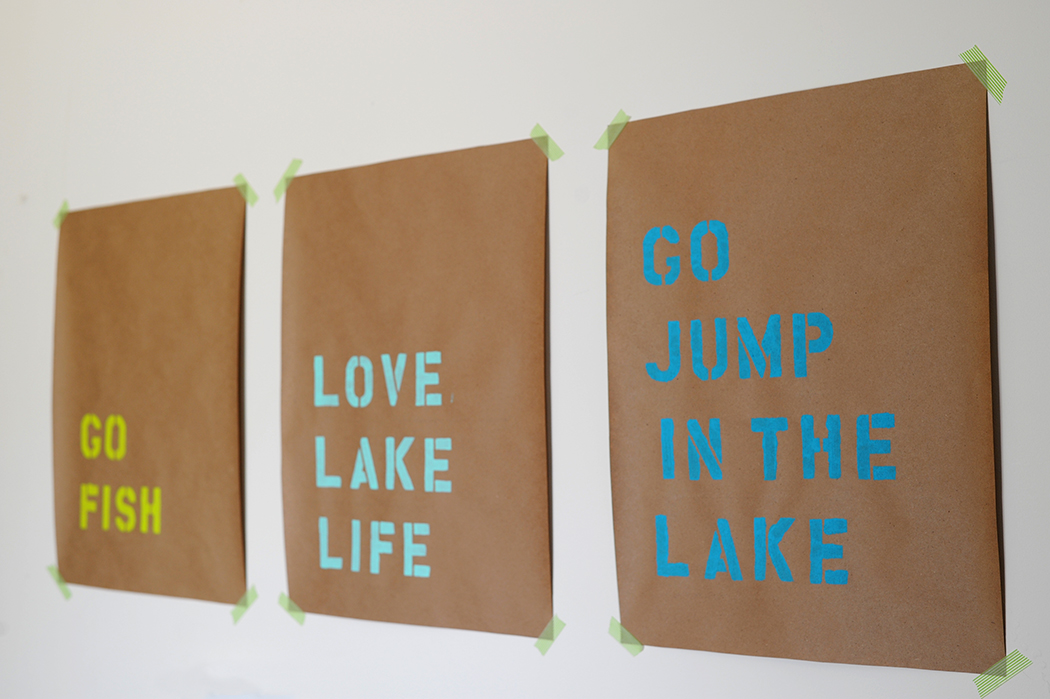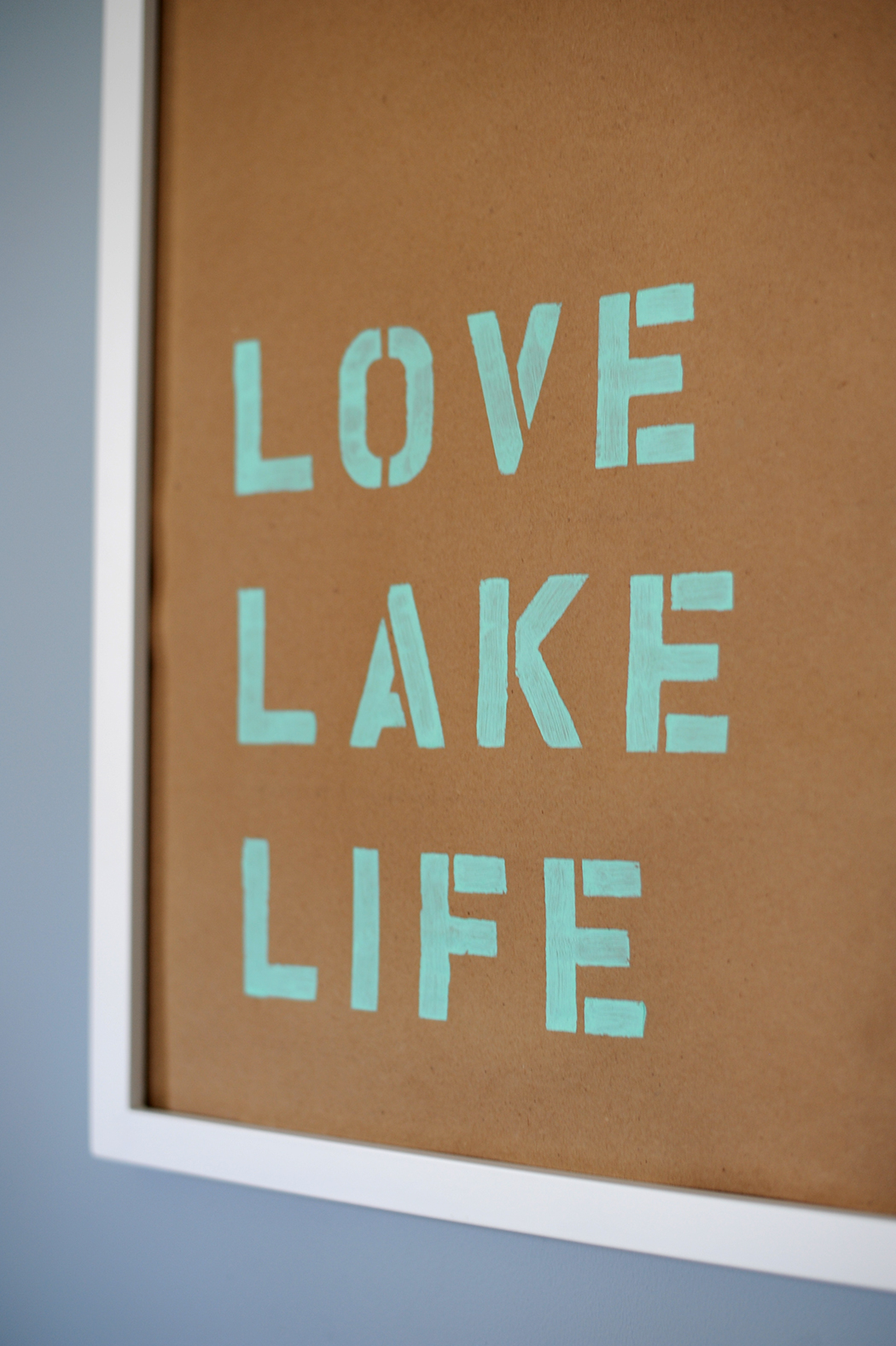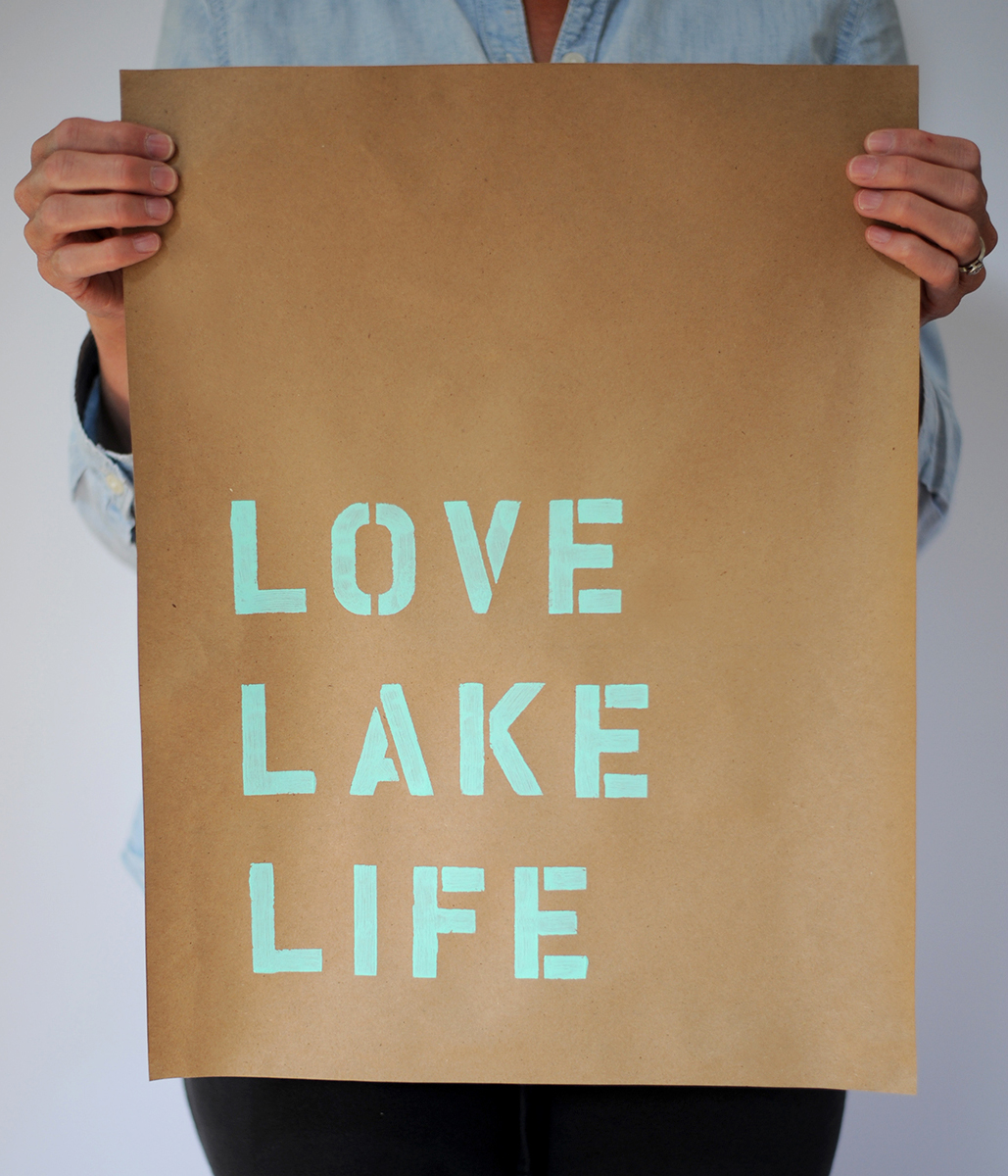 Can't wait to see what you guys are going to create! I'm kind of in love with my stencil letter set now…
Photos by Melissa Fenlon for alice & lois design studios. All rights reserved.