See how to turn a plain piece of furniture into something fantastic with this DIY Stenciled Coffee Table project!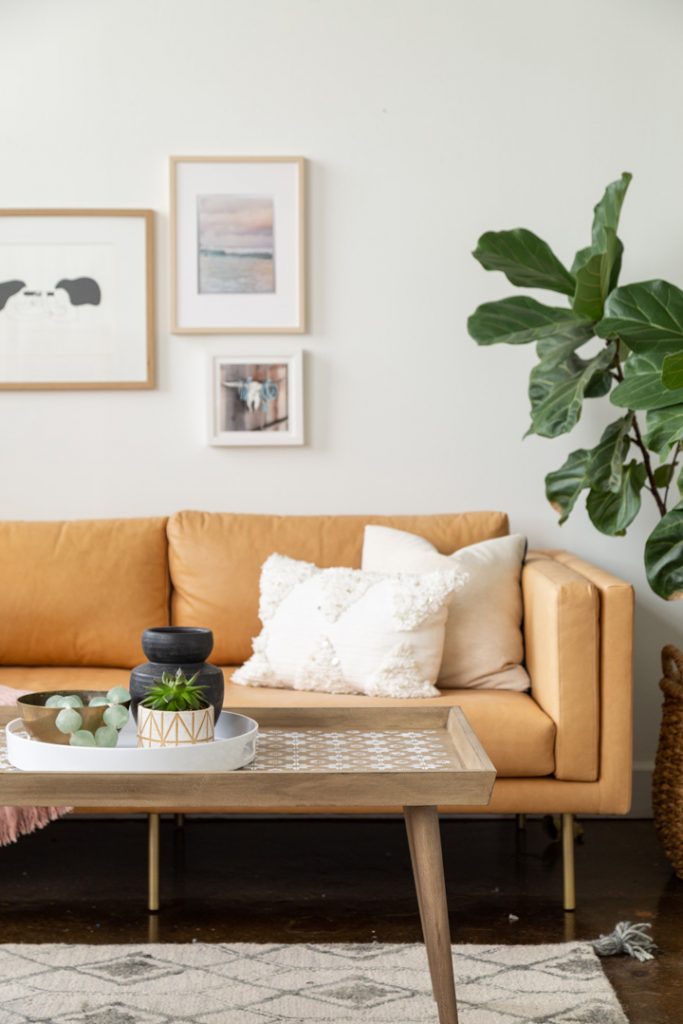 Looking for a way to add something new in your living space without breaking the bank?
We recently did this DIY Stenciled Coffee Table that added some pattern to a solid wood coffee table. You can find the full tutorial for this project over on hunker.com. The tray shape of the wood coffee table that we used is the perfect shape for stenciling. We used this table.
How to stencil furniture?
Prep the furniture – this means sand the area you will be stenciling if you are planning to paint over it. I used the wood stained top of the coffee table, so sending was not required. You will want to wipe down the area as well.
Paint the area for the background tile – For example, if you want the pattern to be black, paint the background white. Allow to dry.
Plan out your pattern – you will want to figure out where to start your tile. I laid out my stencil and made pencil marks to figure out where to start the pattern so I could get an even edge around the table top.
Start stenciling! You can find my detailed stencil directions here.
DIY Stenciled Coffee Table
For stencils you will want to use reusable mylar. Mylar is a thick plastic like material that is washable. The stencil we used is this Plectro tile. We went with the 5×5 in stencil. The larger the stencil, the larger the look of the tile.