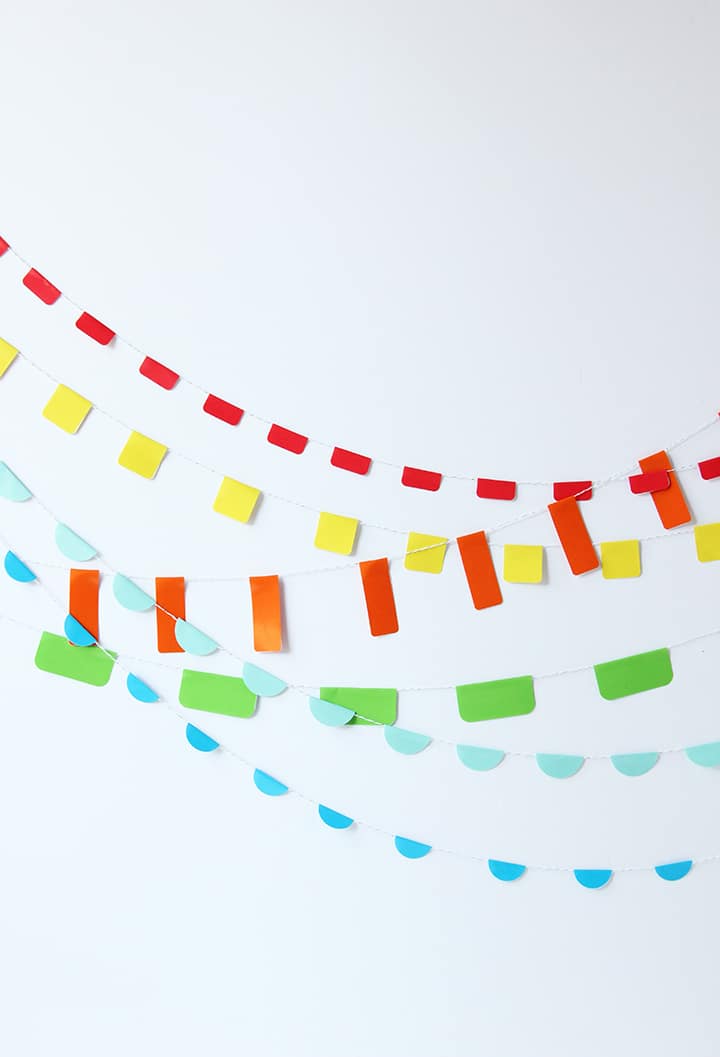 Everyday there can be a reason (any reason) for a little celebration. Whether it's a completion of a big project, an A on a spelling test, a big win at the ball game – you can add a little fun and flair to the house with our simple DIY Sticker Roll Garland. We love how simple this garland is to make. We used the sticker roll pack from Oriental Trading. The stickers comes in different shapes and colors. Red, orange, yellow, green and light blue and aqua. And the best part, the pack is only $10. You can make so much garland with this sticker roll pack!
Fold the stickers onto some baker's twine and you have yourself some bright and cherry decorations. Don't you think these garlands could even be darling decor in your kids' rooms?
Head over to Fun365 for the full how to. We just loved how they turned out.
Photos by Sara Albers & Melissa Fenlon.