See how to make this DIY Tiled Side Table with some beginner tiling and wood working skills.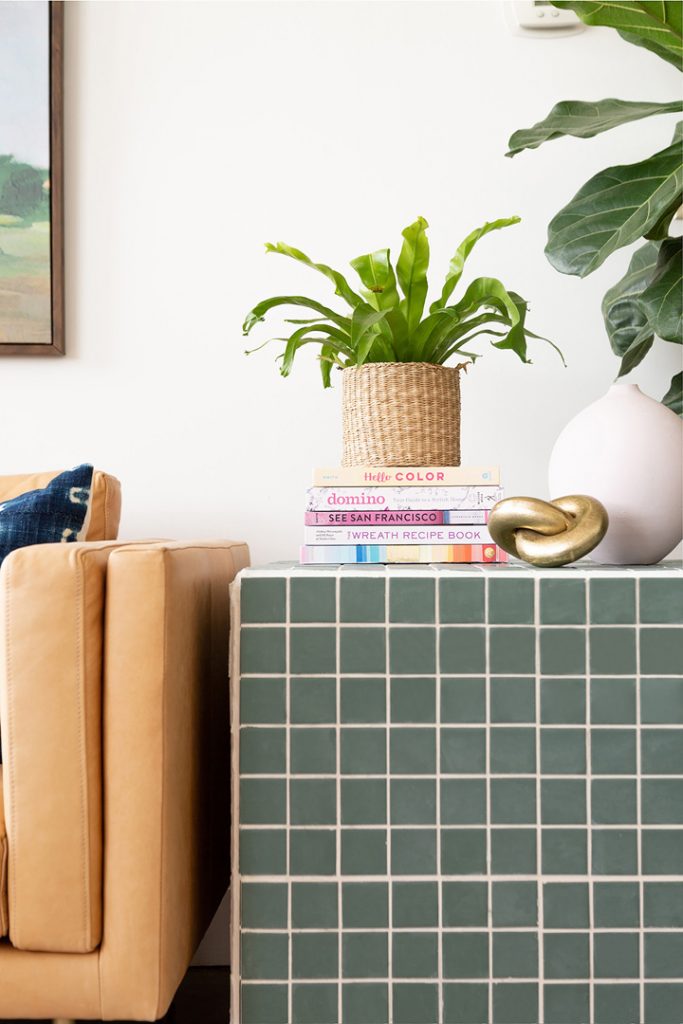 Have you tried your hand at any tiling projects? If not, this DIY Tiled Side Table project would be an excellent place to start.
We were so excited to create and shoot this project for Apartment Therapy! Our tiled table is one of the DIY projects highlighted in their Spring/Summer DIY issue. You can find the full tutorial for our table DIY project right here.
We first built a wood cube to be the base and shape of the table. Then we tiled over it. The project can be simplified by using sheets of tiles instead of singleton's tiles.
This side table can be made as a rectangle shape, making the perfect coffee table.
We love making home pieces that can go in any room in the home. Check out a few of our favorites…
Simple wood working projects are some of our favorite DIYs to work on. A power drill and some wood glue can go a long way at our house! When I made the DIY Fluted Side Table I realized how cool a coffee table would look with this same style. I would make two fluted rounds and place an oval shaped plywood piece on top. I see another DIY in my future!
What are your favorite type of DIY projects to work on? Some people love a good furniture DIY project, while others want any type of project centered around plants. I have been dreaming up some cool ideas for the backyard and deck this summer!